Aunque parezca que fue ayer, ya han pasado doce años desde la última vez que los belgas, Soulwax, publicaron un álbum de estudio. En esta suma no estoy contando ni los recopilatorios ni la BSO de Belgica, para la que grabaron 15 temas diferentes hechos por 15 bandas ficticias >>> SPOILER:  ellos eran todas las bandas :-).
Por aquel entonces, 2005, su álbum "Nite Versions" supuso un golpe sobre la mesa y la consolidación de una nueva forma de hacer electrónica que ya había inaugurado LCD allá por el 2000. "Nite Versions" fue y es 51 minutos de barbarie musical, ritmo y pista… mucha pista; sin duda uno de mis álbumes favoritos hasta la fecha. Si nunca lo has escuchado ahora es un buen momento…
Soulwax - Nite Versions #mustlisten
-

Después de rozar el orgasmo hablando del pasado del grupo de Gante, volvemos al presente con el nuevo trabajo que nos han presentado el día 24 de Marzo, titulado: From Deewee. El disco ha sido grabado en una sola toma en directo en el estudio de los hermanos Dewaele hace apenas un mes y medio. El estudio se llama Deewee de ahí viene el título.
La inspiración  es fruto de la gira que realizaron el año pasado, "Transient Program For Drums And Machinery", tour que da nombre al primer sencillo de este último trabajo.
Soulwax - Transient Program For Drums And Machinery
-

Los hermanos han contado con los mismos músicos de la gira para la grabación del disco: Stefaan Van Leuven, Iggor Cavalera (ex de Sepultura), Victoria Smith, Blake Davies, Laima Leyton además de ellos mismos Stephen y David Dewaele. 
Soulwax – Missing Wires (From Deewee)
–

From Deewee se compone de doce temazos que espero nos cundan tanto o más que los últimos once presentados hace más de una década. #mustlisten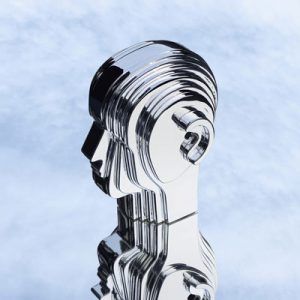 Soulwax – From Deewee [Deewee / PIAS]
01. Preset Tense
02. Masterplanned
03. Missing Wires
04. Conditions Of A Shared Belief
05. Is It Always Binary
06. Do You Want To Get Into Trouble?
07. My Tired Eyes
08. Transient Program For Drums And Machinery
09. Trespassers
10. The Singer Has Become A Deejay
11. Here Come The Men In Suits
12. Goodnight Transmission