READ IN: Español
MOTTO is Maria Sioke's first album. A futuristic pop album, in which Sioke has been working for more than two years to achieve the sound that really represents her. Ten tracks of pure fantasy, with lots of vocal games, harmonies and great originality in the lyrics.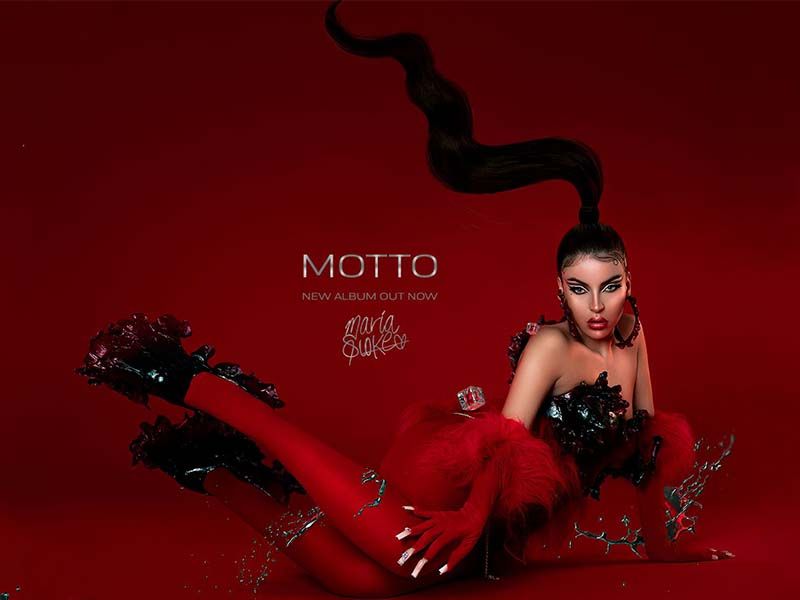 After showing us some previews over the last few months: Soltera, BamBamBam, Cookie and Four Times, Maria Sioke presents her long-awaited first album, which is full of fantasy and sounds so fresh that they will seem to be from the future. The singer wants to make a declaration of intent with this first album, and anyone who thinks that her music is mainstream pop has no idea what she is capable of.
"I already knew that what I do is fantasy,

And you ask the sky every day

What comes naturally to me"
Without leaving behind the pop fantasy world that characterises the Andalusian singer, MOTTO stands out for her more experimental side. As for the producers who have participated in the project, we find Pedro LaDroga, Garzi, Eurosanto, Mirris and Adrian Groves. In terms of featurings, we find Africa in the track "Soltera", which was the first advance and has already accumulated more than 200k streams.
MOTTO is based on two concepts: The Ideal and the Motto, one leading to the other. The Ideal, as Maria Sioke says, is about "The instant of achieving something through the motor, the beautiful, the clear, the transparent peace. A bandage that covers the wounds, the clouds, the sea and the clear day". This can vary, but we will always access it through the Motto, which she describes as follows: "It is an inner force that makes you pursue your goals, that propels you and makes you burn".