READ IN: Español
On Sunday 13 September, a new edition of Mercedes-Benz Fashion Talent, the competition that rewards young talent and emerging fashion in our country, will be held once again.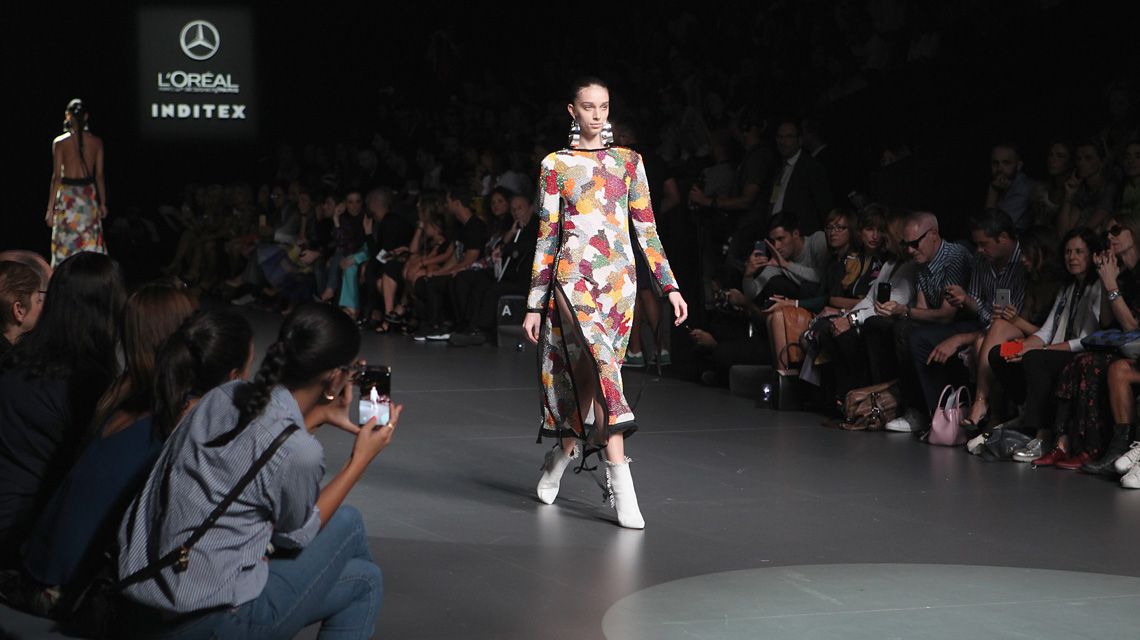 Evade House Corsicana, Mush, Arturo de la Rosa, Boltad, Kollapse, Crack, David Moss and Xvstrange are the 9 firms that are competing to win the 20th edition of this award. In addition, there will be another fashion show by the guest brand Frolov from the Mercedes-Benz Fashion Week in Tbilisi.
Edition after edition, the award gives emerging brands the opportunity to grow. This time, the award will give designers the opportunity to present their proposals on an international scale by participating in the next edition of the Mercedes-Benz Fashion Week Tbilisi catwalk.
In relation to this, the fashion show is presented as the most important in Georgia, a country that stands out in the fashion scene for the daring proposals of its designers as well as for being the country of origin of the disruptive Demna, co-founder of Vetements and creative director of Balenciaga.
Evade House
Based between the cities of Madrid and London, Evade House is the fashion label of Madrid-based designer Evangelina Julia. She started out as a model, but after completing her studies in Fashion Design and Development at the London College of Fashion, she launched her own brand in 2020. In this edition of Mercedes-Benz Fashion Talent she will present her collection "004". A proposal that he presents as a response to "the current excess of consumption and the trend empty of concept".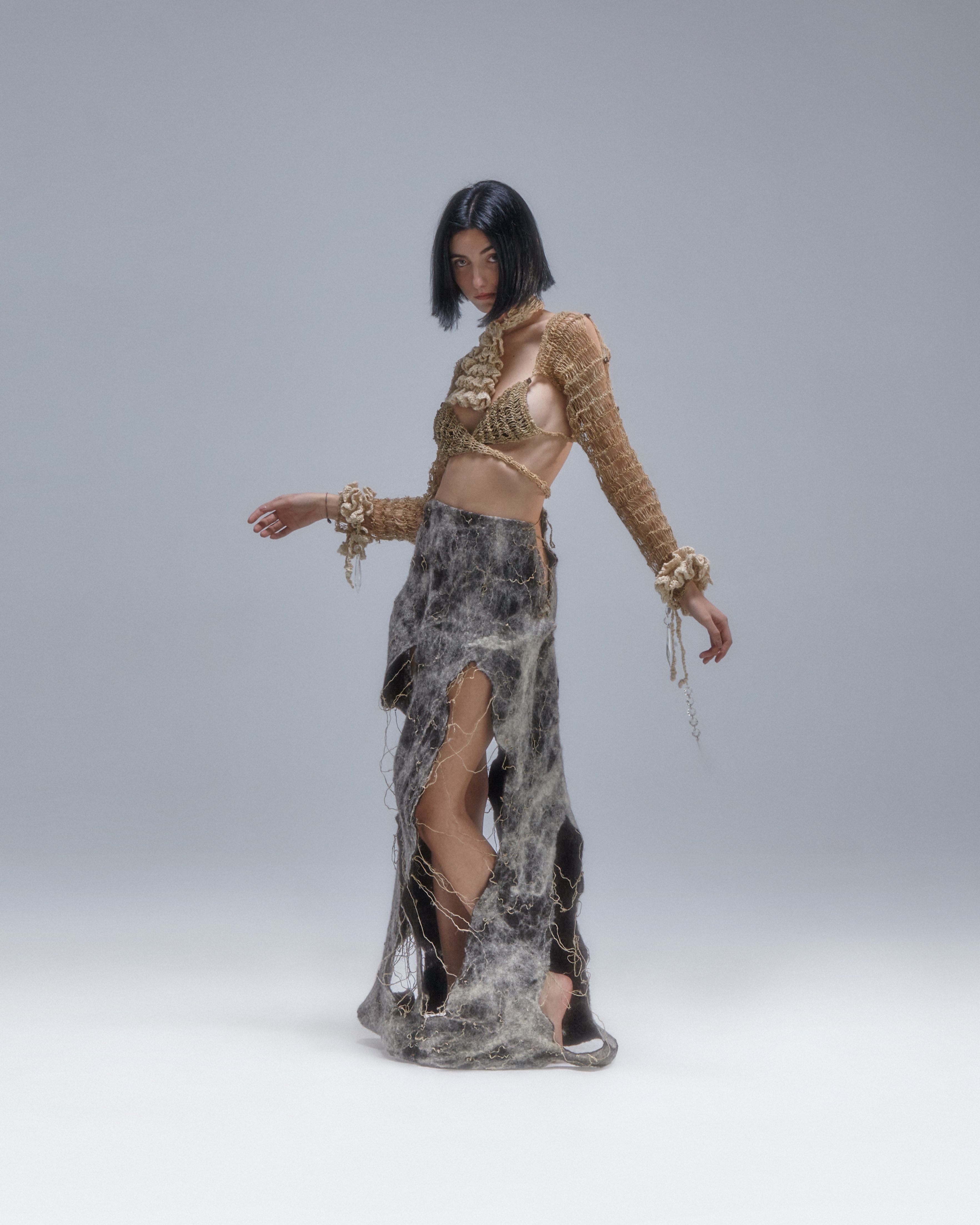 Corsicana
Corsicana is the fashion label of designer Paula Currás. A label that is characterised by its exclusively on-demand production, which guarantees the sustainability of a production model that is only activated when a buyer's interest is confirmed. Principles in favour of the environment and the good use of natural resources, which we will see again on the garments of her new collection "The people make the place".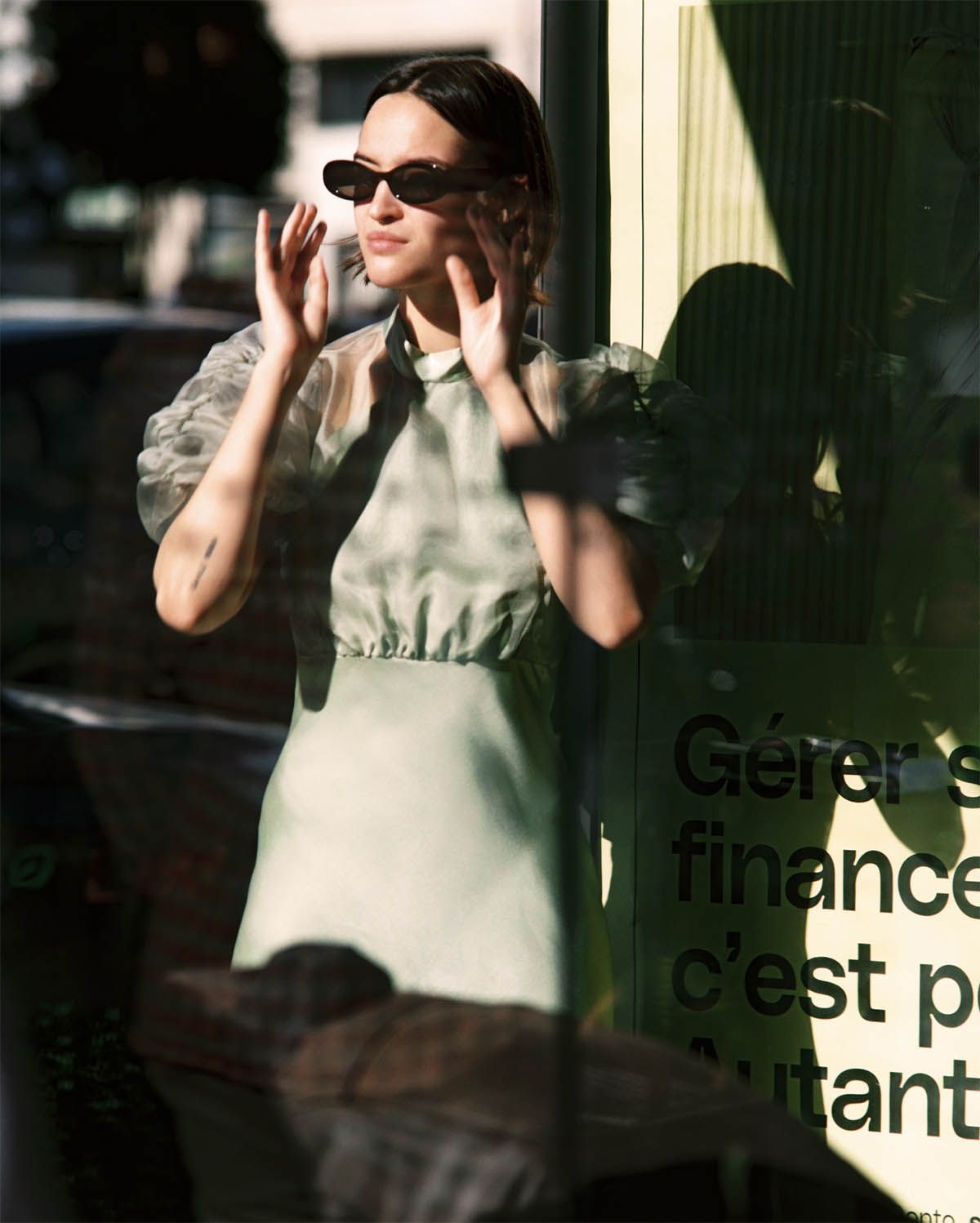 Mush
Opening the second block of fashion shows we will meet the designer Valeria Muckenschnabl and her brand Mush. The firm founded in 2020 will present its collection "Apátrida", a proposal made up of a total of 18 women's looks where the designer tries to reflect on the anti-patriot feeling, which evolves to create a sense of uprooting and not belonging to any place or country.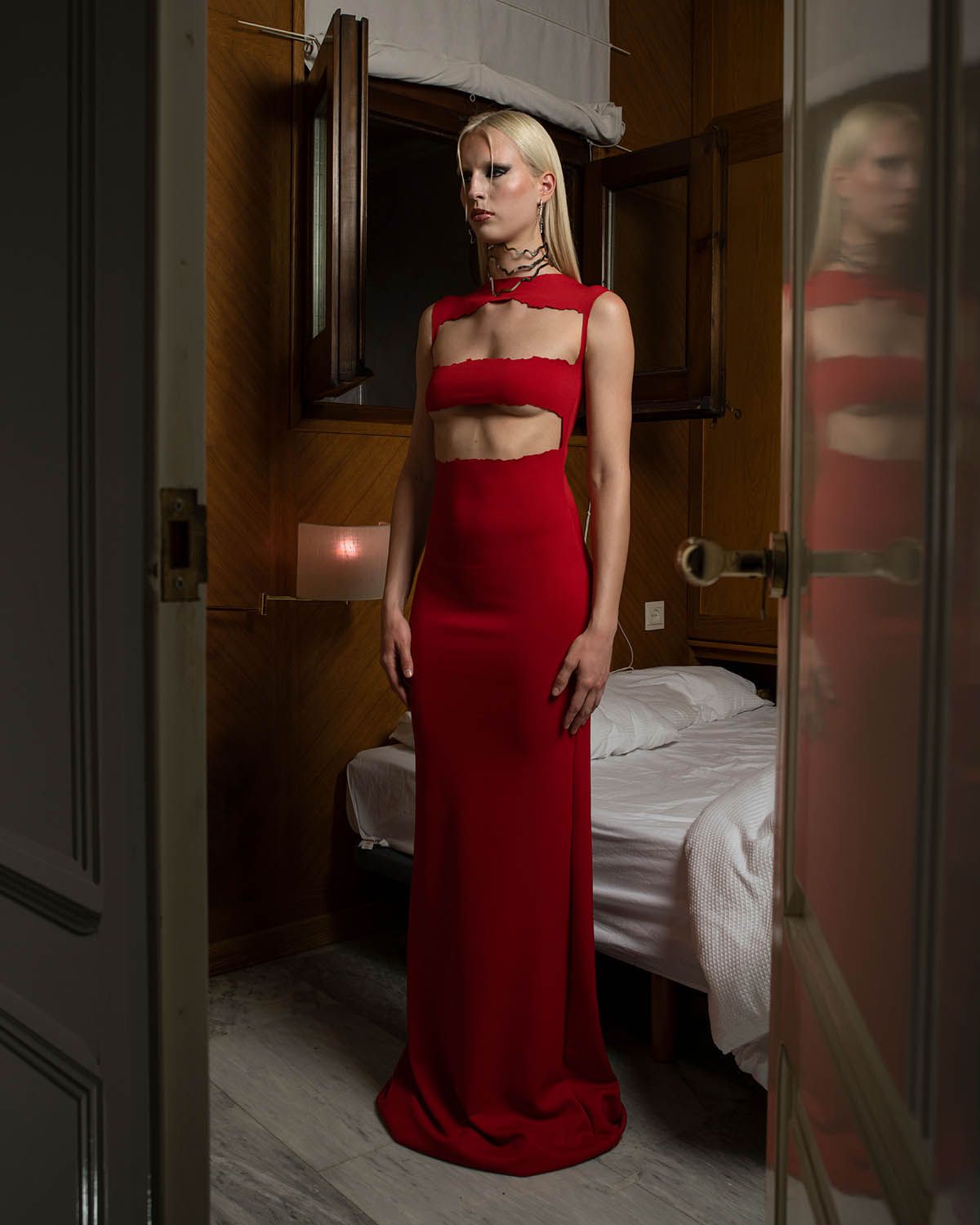 Arturo de la Rosa
With a focus on sustainability and new ways of responding to this principle through design and fashion, we meet the designer Arturo de la Rosa. A proposal with which he tries to vindicate Spain and its history through iconographies and vernacular costumes, adapted to current times. A collection that, in addition, and highlighting the principle of sustainability, has been made from fabrics and garments collected from donations.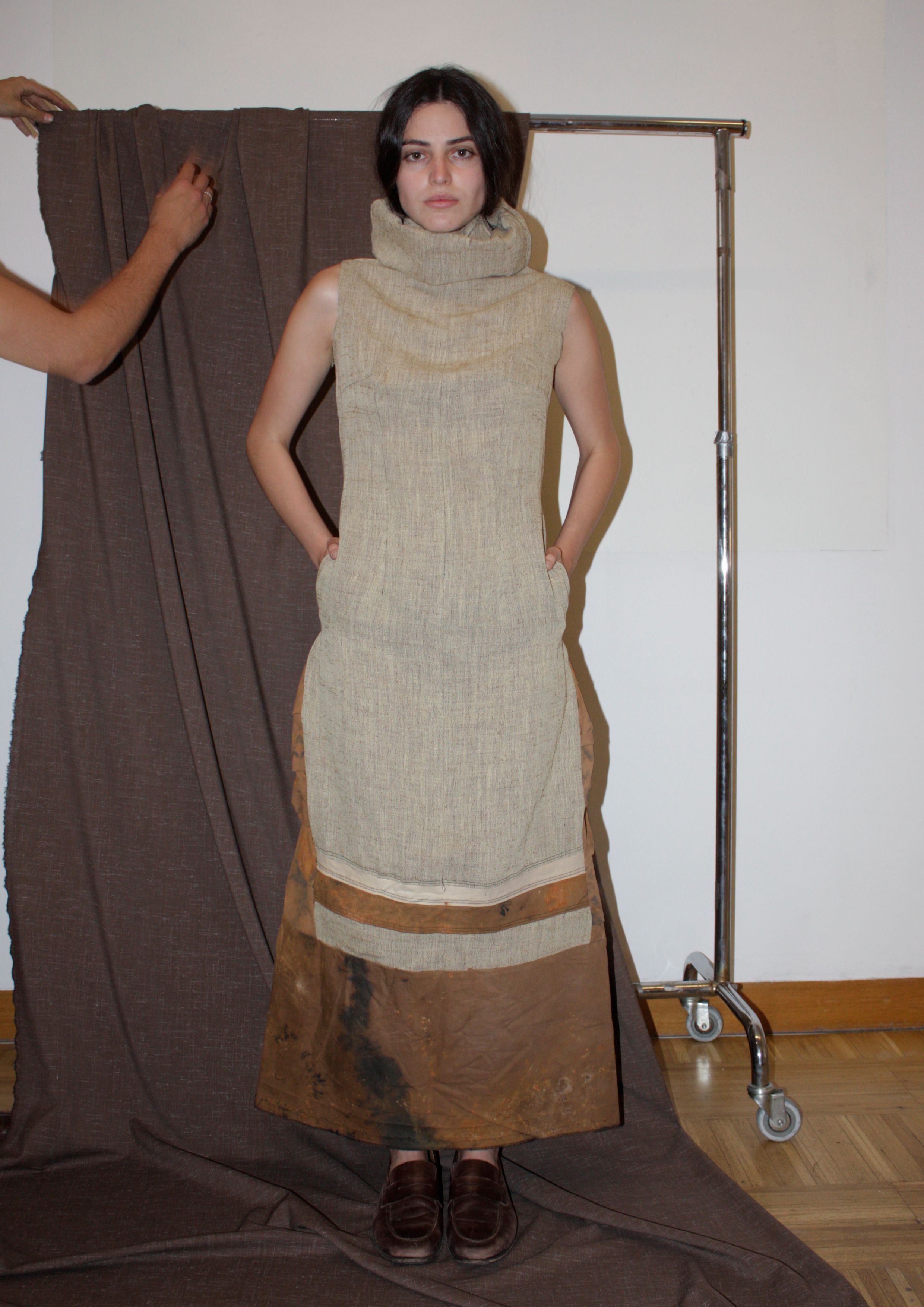 Boltad
The designer Alberto Martín Pozo, born in Badajoz and currently based in Madrid, will present the new Boltad collection. A proposal under the name of "Suddenly Freezes" which, in keeping with the firm's principles, has been made from textile surplus from factories, defective fibres and recycled fabrics. Under the idea of "noisy silence", Boltad explains that this concept "was already an intrinsic part of the brand and is inspired by the sensation of silence that sometimes accompanies the most intense feelings such as anxiety or euphoria".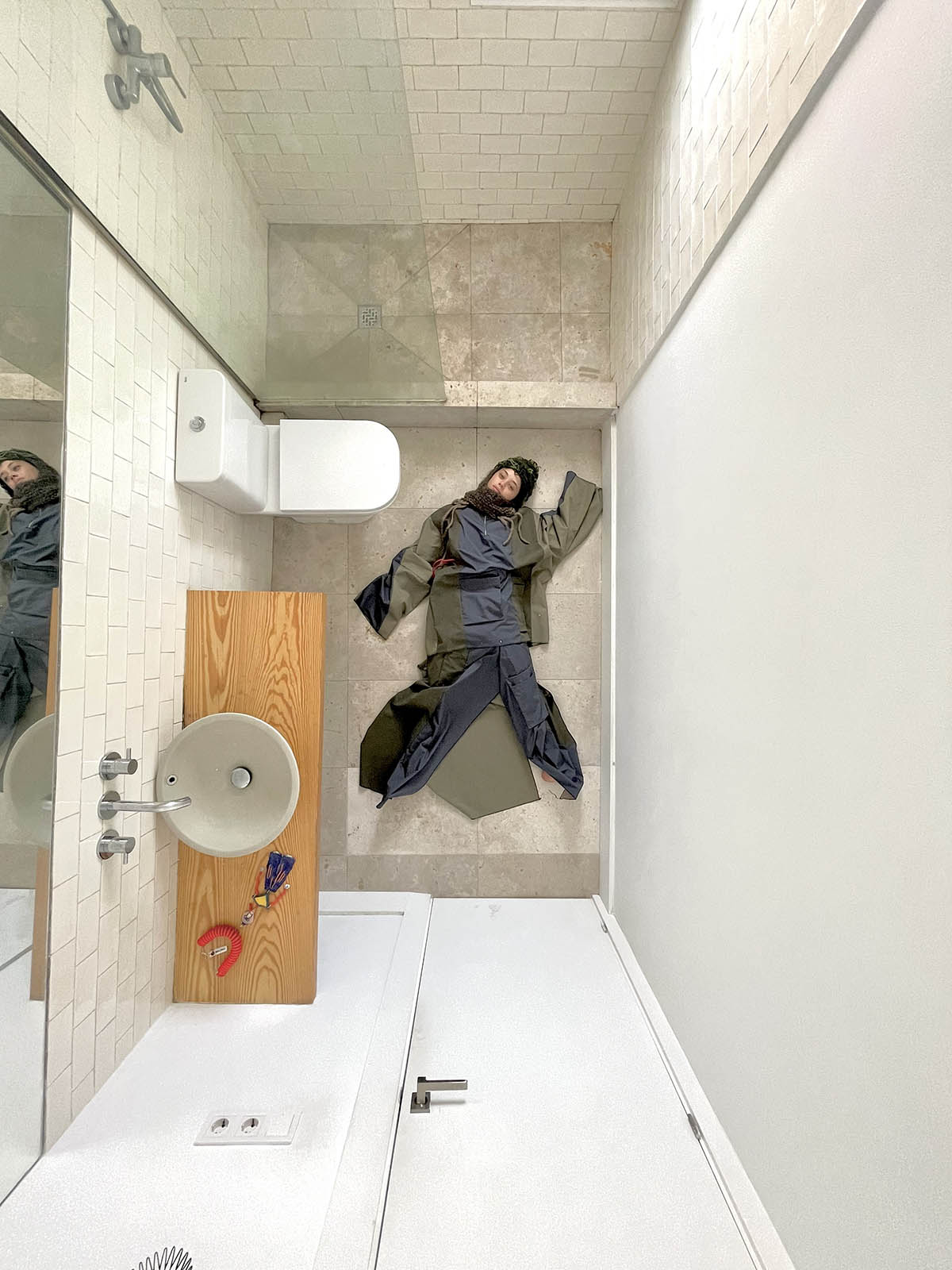 Kollapse
Kollapse is the brand of the Catalan Alexs Alonso Balcells, a designer who has developed her professional career between London and Barcelona, and who will present a proposal inspired by counterculture and urban subcultures. Through her reinvention of classic tailoring and playing with elements characteristic of these same "underground" movements, she wants to lead her own movement that reflects the search for liberation and identity demanded by the new generations.
Crack
Canarian designer and stylist Giovanni Franco will present "Infinity", the third collection of his fashion brand Crack Studio. A brand with which he has already managed to dress celebrities such as Sita Abellán, Nathy Peluso and Jessica Goicoechea. His proposal is inspired by how the shortcomings during those early stages of life can end up affecting us in an irremediable way. Aspects that will be highlighted through a series of unstructured garments, which will be sold immediately after the end of the fashion show, through the brand's new online page.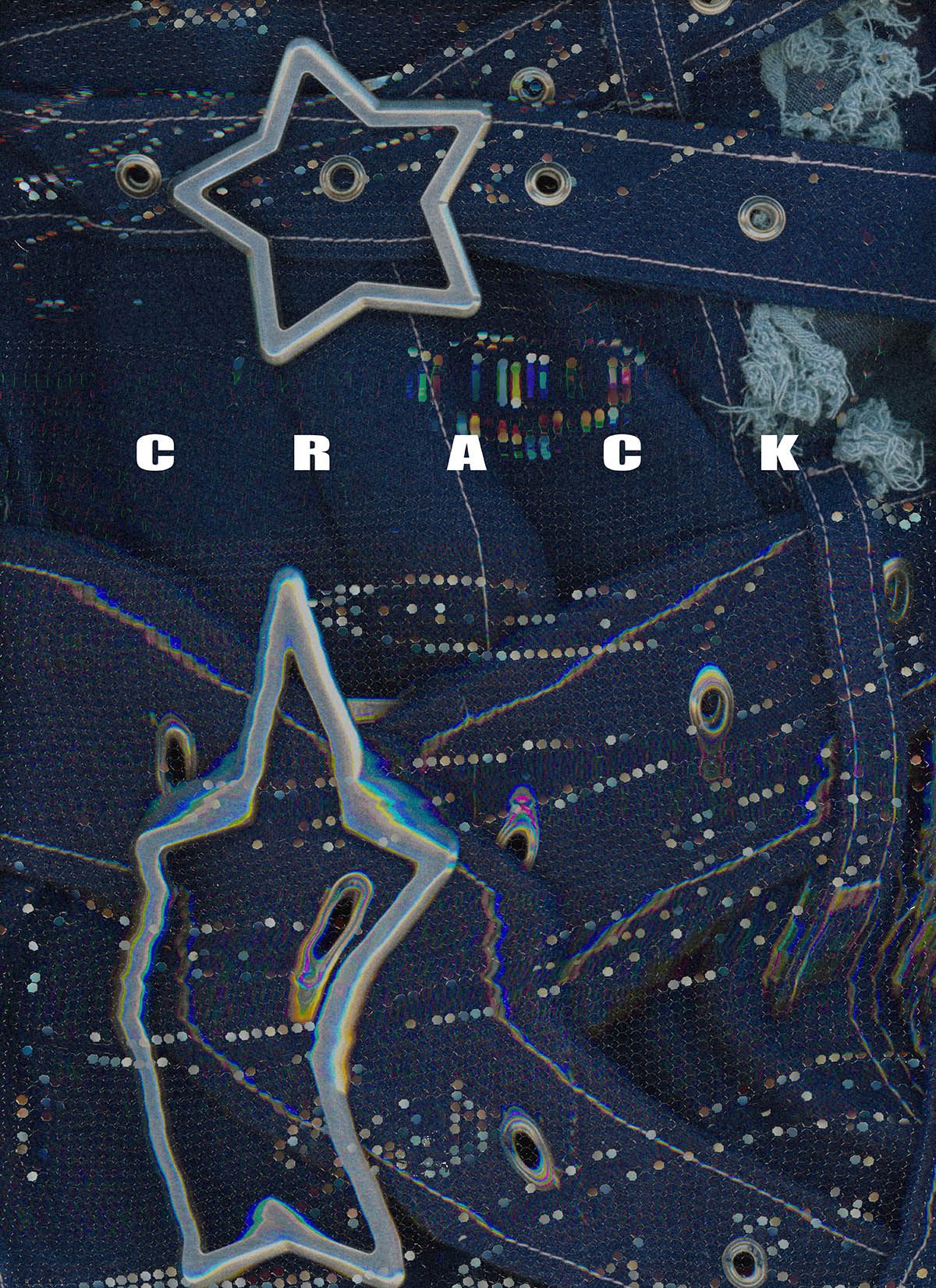 David Moss
The designer David Pérez Martínez, a native of Guadalajara, will present the new collection of his fashion brand David Moss. A proposal created through "dreams", a concept that he analyses from the different "no rem" and "rem" stages we go through, and which he has used to build a proposal that goes from black and white designs to more fantastic and dazzling garments. Pieces on which, in any case, the designer has once again captured the unique sense that he knows how to give to each of his creations.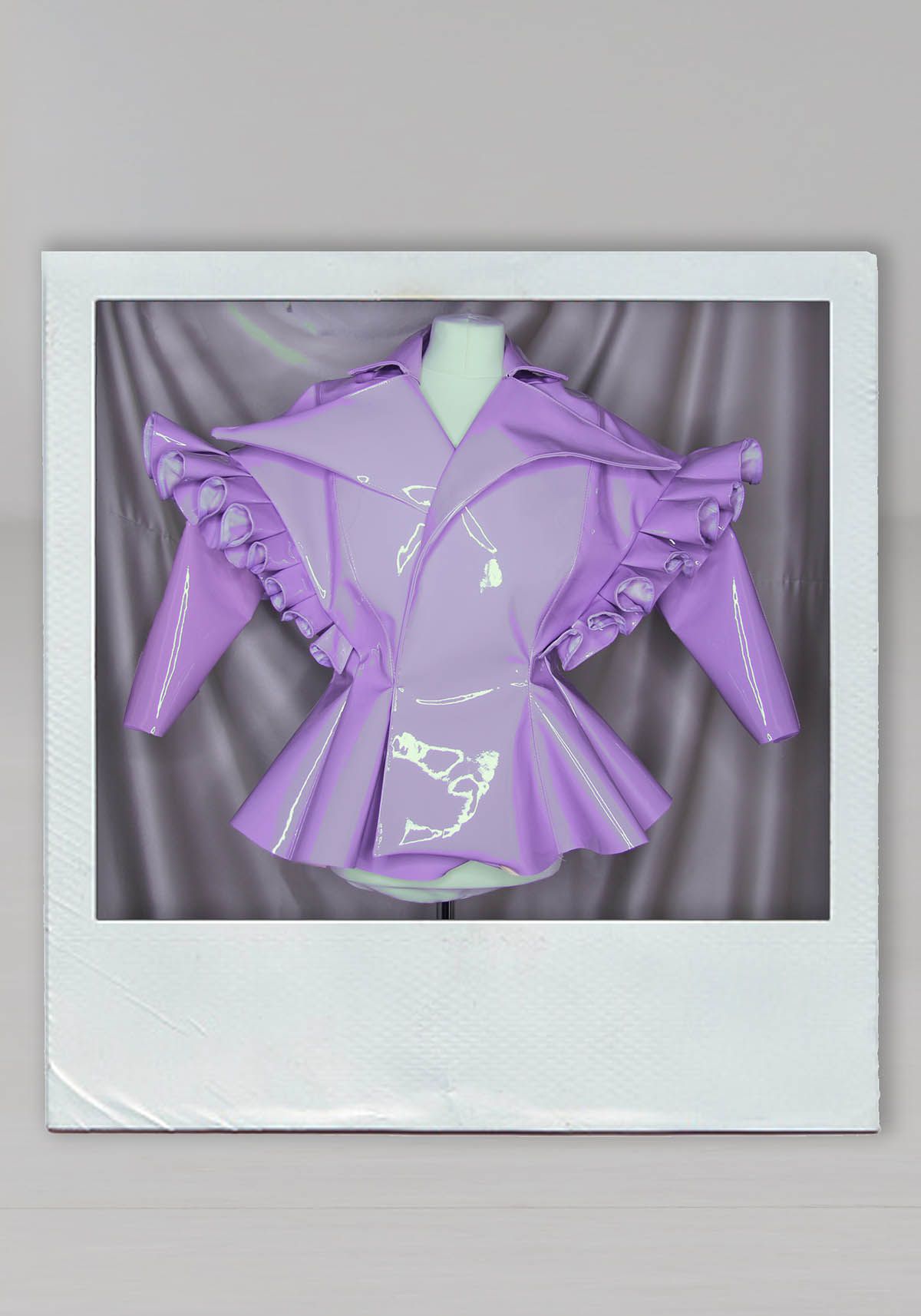 Xvstrange
Closing this next day and before the presentation of Frolov as a guest brand, Xvstrange will show its "Asamse" collection. A brand founded in 2018 by Guillermo Bobala Ntue and Acacio Jackie Ndong, two young men from Equatorial Guinea. A genrderless proposal based on the idea of "transformation" as a late motivator. A total of 18 looks, created from processes as disruptive as the use of spray paint or bleach directly on fabrics.