READ IN: Español
Dsquared2, Louis Vuitton, Balenciaga, Moschino and now MM6 Maison Margiela. These are the brands and fashion houses that have been unveiling and presenting their RESORT 23 collections over the last few weeks. MM6 has been the latest to do so and to captivate us instantly with its proposal christened "Trois 6".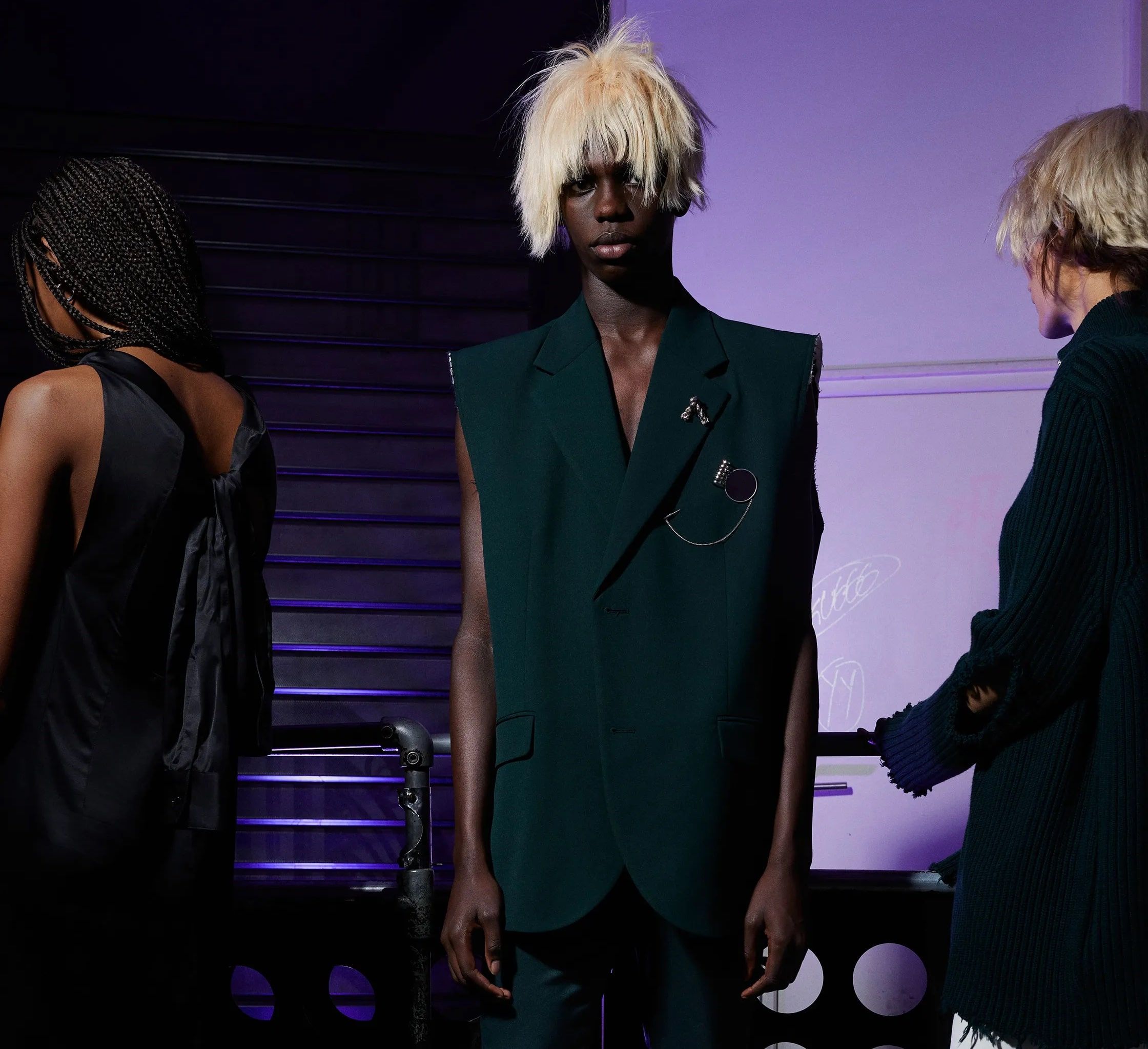 The collection aims to bring people even closer to their wardrobes to play and experiment with them, and to fill them with various pieces of tailoring such as those offered by Margiela's young line. These include blazers, waistcoats, coats (with or without sleeves) cut straight across the shoulders and various wide-leg trousers, some of them with darts. MM6 seems to have got the hang of tailoring, and they do it quite well.
But even though tailoring is the present of most brands, there is still another important part, loved by a large part of society, which is the casual and slouchy style, such as graphic sweatshirts and T-shirts, button-down shirts, oversized and metallic jeans and sweatpants. The garments that caught our attention the most? The circular poncho printed with a photograph of a Parisian street reflected in a metallic pendant and the lace tops on the bias inspired by pillowcases.
Three abstract-shaped bags designed by the brand's creative team, which interlock like puzzle pieces, and thick-soled shoes or leather mesh boots simulating the tabi style put the finishing touch to the collection.
MM6 Maison Margiela knows what people like and what society wants. That's why, once again, it has hit the nail on the head with the RESORT 23 collection.
Take a look at the gallery to discover the latest from MM6 in full.