READ IN: Español
Off White has again failed to turn another of its elements into a brand. This time, the U.S. Patent and Trademark Office (USPTO) has rejected the "For Walking" application –including quotation marks– because according to its lawyers that label simply describes the purpose of the product.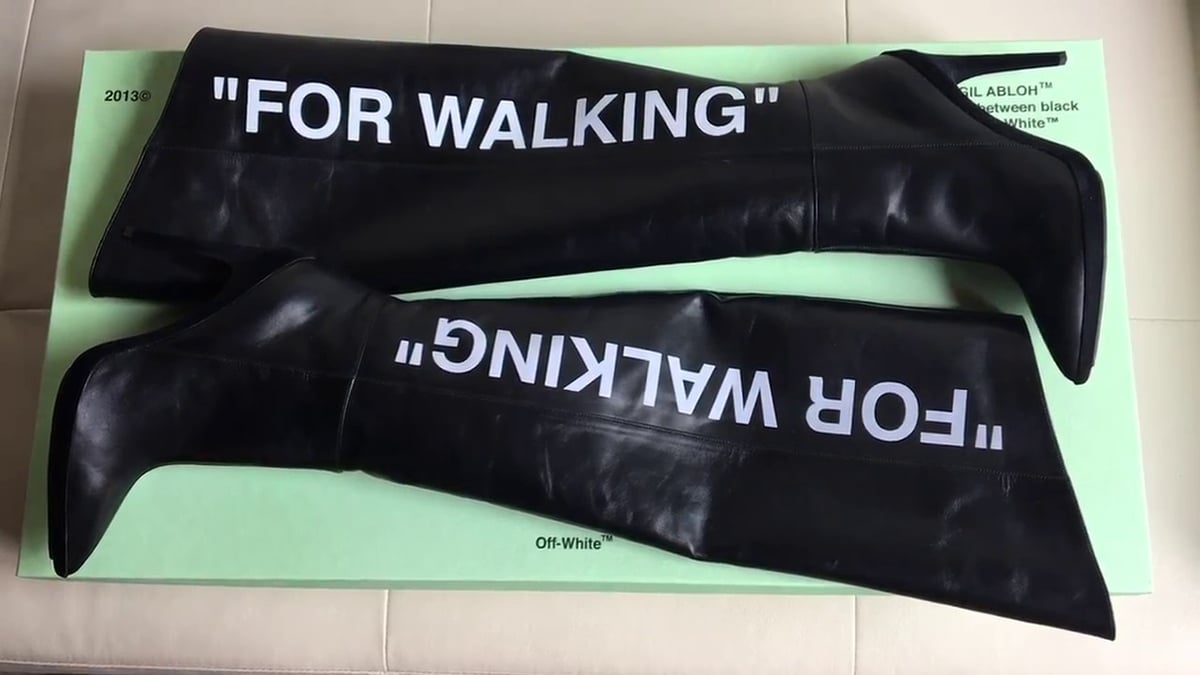 This is not the first time that Virgil Abloh has been involved in this situation, yet it seems that he is not giving up. In May 2020, he wanted to register his famous red zip-tie, or in other words, the red plastic seal that he included in his products. During that month, he also had that intention with "Product Bag" and the result was the same: the USPTO rejected his application. Now, history is repeating itself with "For Walking".
According to The Fashion Law, Off White applied to register "For Walking" as a trademark in October. However, the Patent and Trademark Office has refused to allow the application to go forward because, as Shaunia Carlyle, one of the lawyers handling this case, says, "it simply describes a characteristic and purpose of the products". Precisely, the items on which Virgil Abloh stamps this stamp are shoes, so the ruling makes even more sense.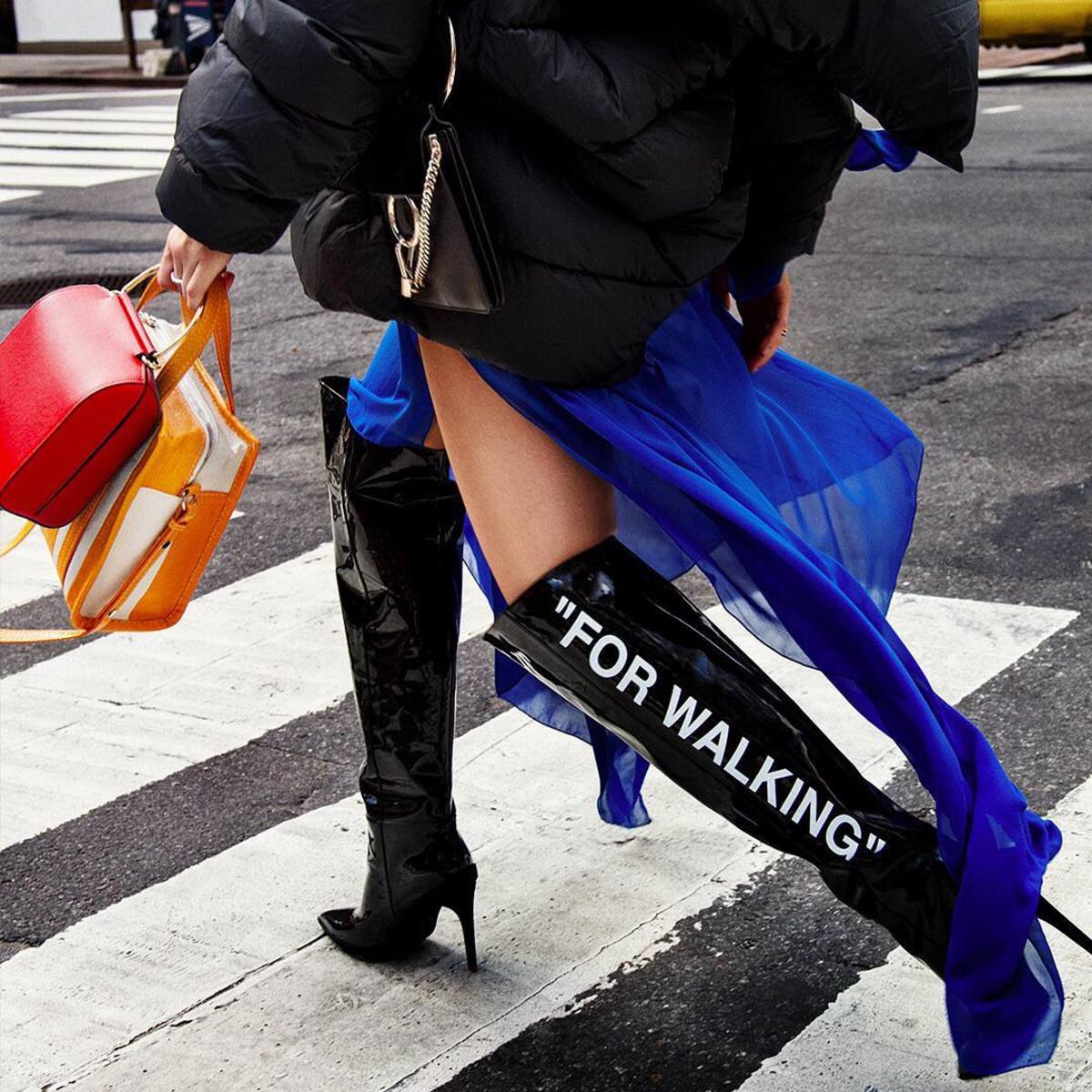 Off White has six months to submit evidence to support its petition to the USPTO Main Registry. Another option would be to amend your application in the Supplementary Registry, whose function is to protect non-distinctive marks capable of achieving distinctiveness.
Or you could also cut the crap… Not Virgil?