We are in December, last month of the year, and as a consequence we present HIGHCHART. # 7 the last playlist of this 2016… year of our creation. For this new musical selection we have spoken with one of the favorite artists and producers of the office, the french Ateph Elidja.
Estamos en Diciembre último més del año y como consecuencia os presentamos HIGHCHART. #7 la última playlist de este 2016 año de nuestra creación. Para esta nueva selección musical hemos hablado con uno de los artístas y productores favoritos de la oficina, el francés Ateph Elidja.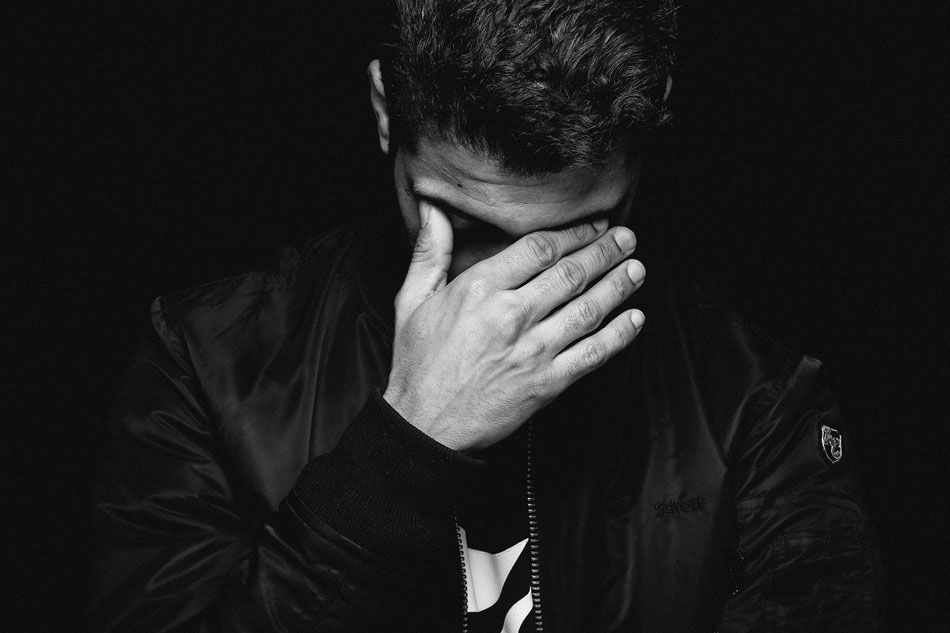 At the beginning, Ateph Elidja, was dedicated to the dance but soon was attracted by the sounds of Gainsbourg or Bjork that influenced to him in its beginnings like composer and producer. His music is clearly influenced by hip-hop and techno sounds, which led him to publish under one of our favorite labels, Bromance, in 2013. Road Junction is one of his masterpieces:
Ateph Elidja al princio se dedicaba al baile pero pronto se vio atraido por los sonidos de Gainsbourg o Bjork que le influenciaron en sus inicios como compositor y productor. Su música está claramente influenciada por sonidos hip-hop y techno, estilos que lo llevaron a publicar bajo uno de nuestros sellos favoritos, Bromance, en 2013. Road Junction es una de sus piezas maestras:
He is not a DJ, he feels more like in the studio, in which he has spent many moments with some of the greats like Mike, better known as Gesaffelstein. We had the opportunity to see him (Elidja) perform in 2013 in Barcelona, Apolo, and we were absolutely fascinated with his Live. Ateph, with the french collective BMC as support also, published this authentic deep-techno anthem called "Vision" … pure french touch!
Huye de la denominación de DJ ya que se siente más cómodo en el estudio, en el cual ha pasado muchos momentos con algunos de los grandes como Mike, más conocido como Gesaffelstein. Tuvimos la oportunidad de verlo actuar en 2013 en Barcelona, Apolo, y nos quedamos absolutamente fascinados con su Live. Ateph, con el colectivo francés BMC como respaldo, también publicó este auténtico himno deep-techno llamado "Vision"… ¡puro french touch!
Currently the french composer has disengaged from Bromance and is working completely independently. He has composed a lot of soundtracks among which we would like to highlight the "Wei or Die" soundtrack called Berghain… it's simply perfect techno. These days he is immersed in a new techno project that will see the light in early 2017… so put your radar on it.
Actualmente el compositor francés se ha desligado de Bromance y está trabajando de forma completamente independiente. Ha copuesto gran cantidad de bandas sonoras entre la que nos gustaría destacar la de "Wei or Die", Berghain, que es un auténtico rompepistas. Estos días se encuentra inmerso en un nuevo proyecto techno que verá la luz a principios de 2017… así que no le perdáis la pista.
For this new HIGHCHART. #7 Ateph Elidja has selected tracks ranging from melodic hip-hop to techno-purist songs. We are sure it will not leave you indifferent.
Para este nuevo HIGHCHART. #7 Ateph Elidja ha seleccionado temas que van desde el hip-hop más melódico hasta canciones fruto del techno más purista. Estamos seguros que no os dejará indiferentes.
Highchart. #7 - Curated by Ateph Elidja
-

Tracklist 
- 
1/ Saint Jhn - Roses
2/ Djedjotronic & Cardopusher - Randjo (Official Audio)
3/ Regal - Slab
4/ Akkord - Scalar Wave
5/ Daniel Avery - Clear (Abdulla Rashim Remix)
6/ Ø [Phase] - Alone In Time
7/ Struction - Ai
8/ Bermuda Triangle (Feat. Crush & DEAN)
9/ Birdy Nam Nam - Sad Boys Club
10/ Objekt - Dogma