Este nuevo Highchart. corre de la mano de una de las reinas del techno underground: Louisahhh.
Today I'm really happy because the new Highchart. has been selected by one of my favorite artists and a queen of underground techno, she is… Louisahhh.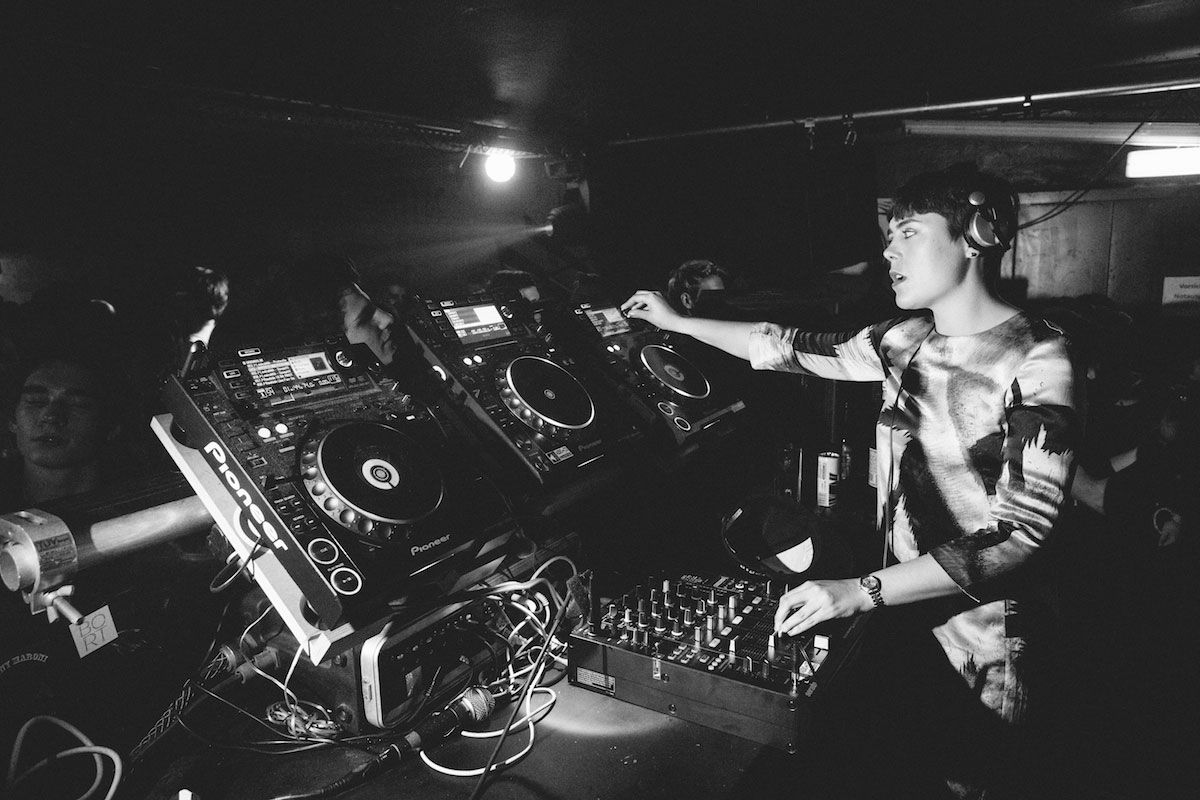 La artista americana fue uno de los pilares fundamentales del recién finiquitado Bromance Records aunque los últimos años ha estado completamente inmersa en su propio proyecto RAAR, sello discográfico que creo junto al productor francés Maelstrom.
The american artist was one of the most important artist of the recently close  Bromance Records, although in recent years she has been completely immersed in her own project, RAAR: a record label that she created together with the french producer Maelstrom.
Louisahhh posee una de las mejores voces de la escena underground, su capacidad de hablar al micro con un tono descuidado pero elegante la han hecho participe de hits como: "Let The Beat Control Your Body" w/ Brodinsky, "In My Veins" autoproducido o "Get Familiar" w/ Atapy.
 Louisahhh has one of the best voices of the underground scene, her ability to speak to the microphone with a sloppy but elegant tone have made her part of hits like "Let The Beat Control Your Body" w/ Brodibnski, "In My Veins" self-produced or "Get Familiar" w/ Atapy.
Además de vocales ha producido y produce auténticos rompepistas. Es sin duda una de mis artistas favoritas con las cualidades propias del género; contundente en el DJ set y oscura en la producción y en los vocales.
In addition to vocals, she has produced and she produces authentic techno masterpieces . She is undoubtedly one of my favorite artists with the qualities of the genre; convincing in the DJ set and dark in the production and vocals. 

Actualmente la mayor parte de su trabajo va ligado a Maelstrom y a RAAR, aquí podéis leer un post acerca del proyecto.
Currently most of her work is linked to Maelstrom and RAAR, here you can read a post about her project.
La playlist que nos trae es, por suerte, lo que podíamos esperar. Louisahhh no me podía fallar y sabía que sería techno con un poco de electro y algo más de techno 😉 Así que ya sabéis… aquí tenéis la nueva playlist para vuestra próxima fiesta.
The playlist that she offers us is what we could expect, Louisahhh could not fail and I knew it would be techno with a little electro and something more of techno 😉 You already have a new playlist for your next party.
Highchart. #9 - Curated by Louisahhh
-

Tracklist 
- 
1/ Louisahhh & Maelstrom - Hurry (Lurka Remix) 
2/ Green Velvet - Genedefekt (Cajmere Remix) 
3/ Powell - Sylvester Stallone (Original Mix) 
4/ JoeFarr - Any Other Way
5/ Prostitutes - Late To Take It Light
6/ Terr - Don't Look Around (Original Mix)
7/ Tronik Youth - Rope Dancer (Curses remix)
8/ SHXCXCHCXSH - PCTSTSS
9/ Fjaak - Pray For Berlin
10/ Manni Dee - Mephi
Suscríbete para futuros Highcharts: Youtube & Facebook
Subscribe for future Highcharts: Youtube & Facebook
Gracias Louisahhh!!!
Thanks Louisahhh!!!
–
RAAR: RAAR.FR
Soundcloud: www.soundcloud.com/louisahhh
Facebook: www.facebook.com/louisahhhofficial