READ IN: Español
A crystal ball announces its arrival. Mysterious and fascinating, the magic globe is the gift that the digital avatar of Alessandro Michele, Creative Director of Gucci, offers to Wagmi-san, a world-renowned digital artisan who has invited the designer, already on a journey towards new paradigms and forms of creativity, to his virtual shop in New Tokyo.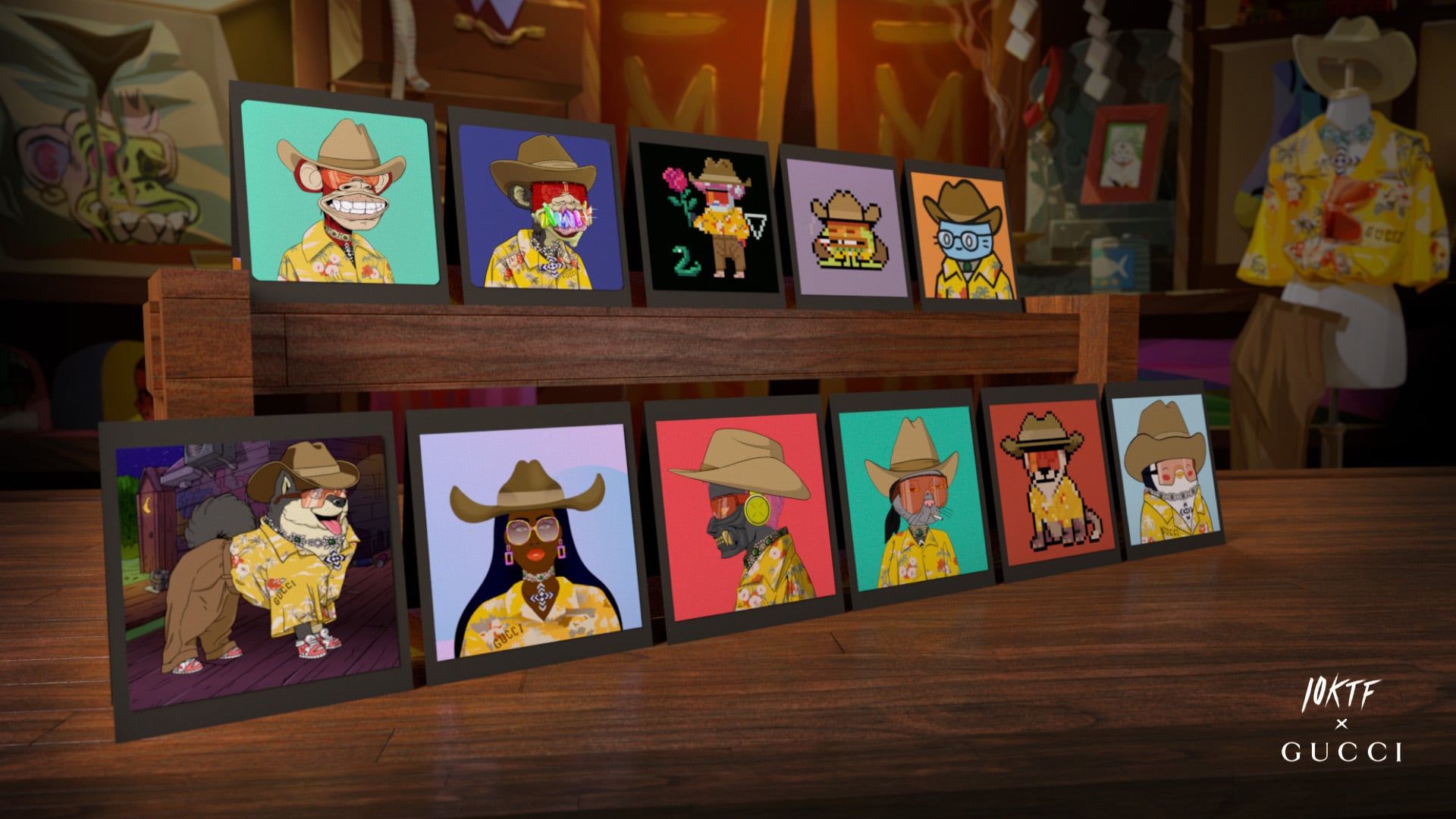 We can't resist using the lexicon of fairy tales to describe '10KTF Gucci Grail', the new initiative taking place in Vault's experimental space. In collaboration with digital accessories shop 10KTF, Gucci has created ad hoc digital outfits designed by Alessandro Michele and created by Wagmi-san  to wear PFP from eleven selected NFT collections; including Bored Ape, World of Women, Cool Cats and many others.
The acronym "PFP" stands for "Picture For Proof", an NFT version of a profile picture, used by collectors as a portrait and as an extreme expression of artistic and technological talent. The meeting between Wagmi-san and Alessandro Michele generates two customised Gucci looks; available in different colours, inspired respectively by the Aria and Love Parade collections, for those who aspire to express their individuality through fashion in parallel digital worlds.
The House is already present in the realm of NFTs, the 'Non Fungible Tokens' that have transformed our experience of art, sublimating it into immaterial digital works. Acquiring personalised virtual garments also involves several steps, such as the actual process of securing a designer's creation (which requires several adjustments).
Over the past few days, the crystal ball has been available to three groups of people: those who already have a PFP; those who are members of the Gucci Vault community on the Discord server; and those who already "inhabit" New Tokyo, where the artisan Wagmi-san lives. Those who redeemed their crystal ball were able to choose from different Gucci looks artfully designed by Wagmi-san and receive their personalised digital avatar.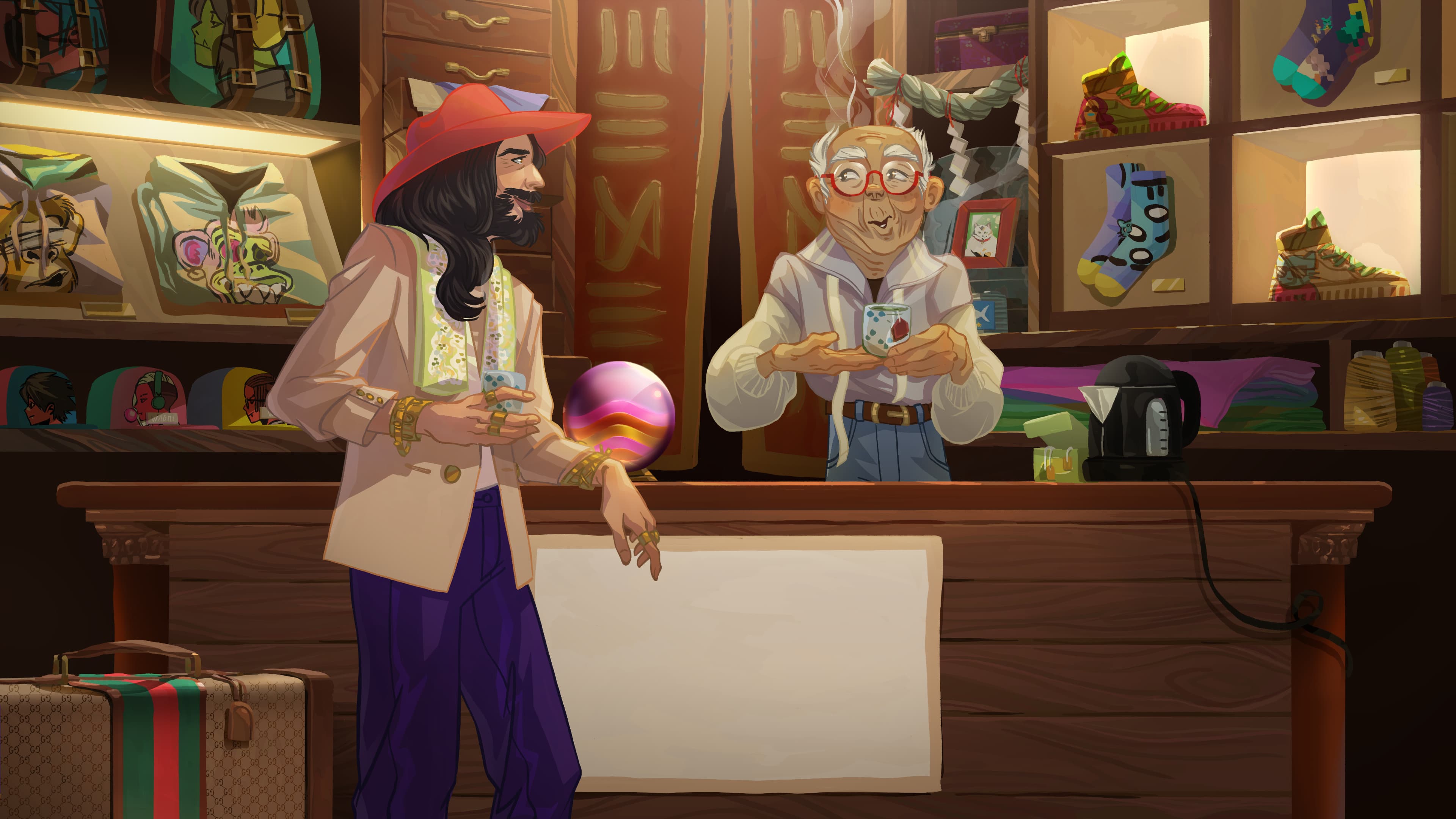 With only a limited number of users involved, this project has the feel of a unique work: '10KTF Gucci Grail' not only highlights the individuality of each person; it also reveals the enormous and spectacular potential of virtual realities, allowing us to design a digital identity in an alternative world. To dress for the metaverse is to have another self that Vault allows us to generate through Gucci codes.