READ IN: Español
The Strokes, Lana del Rey, The National, Massive Atack, Young thug, Tyler the Creator, Bud Bunny, Kacey Musgraves, Disclosure, Iggy Pop and Beck are some of the headliners of Primavera Sound 2020, the most eclectic to date.
In its twentieth edition, the festival promises to enjoy like always the musical variety which has characterised it during these twenty years, a celebration of the past and the future in a date with the #bestfestivalforever
Barcelona will once again be the setting that welcomes 211 artists of 35 nationalities who pay tribute to two decades of passion for live music and their particular way of living it in PS. For four days, there will be indie, rock, rap, urban, Latin and electronic music and the whole range in between, representing the international and national avant-garde -our favourites could not be absent- C. Tangana, Bad Gyal and Amaia, among others.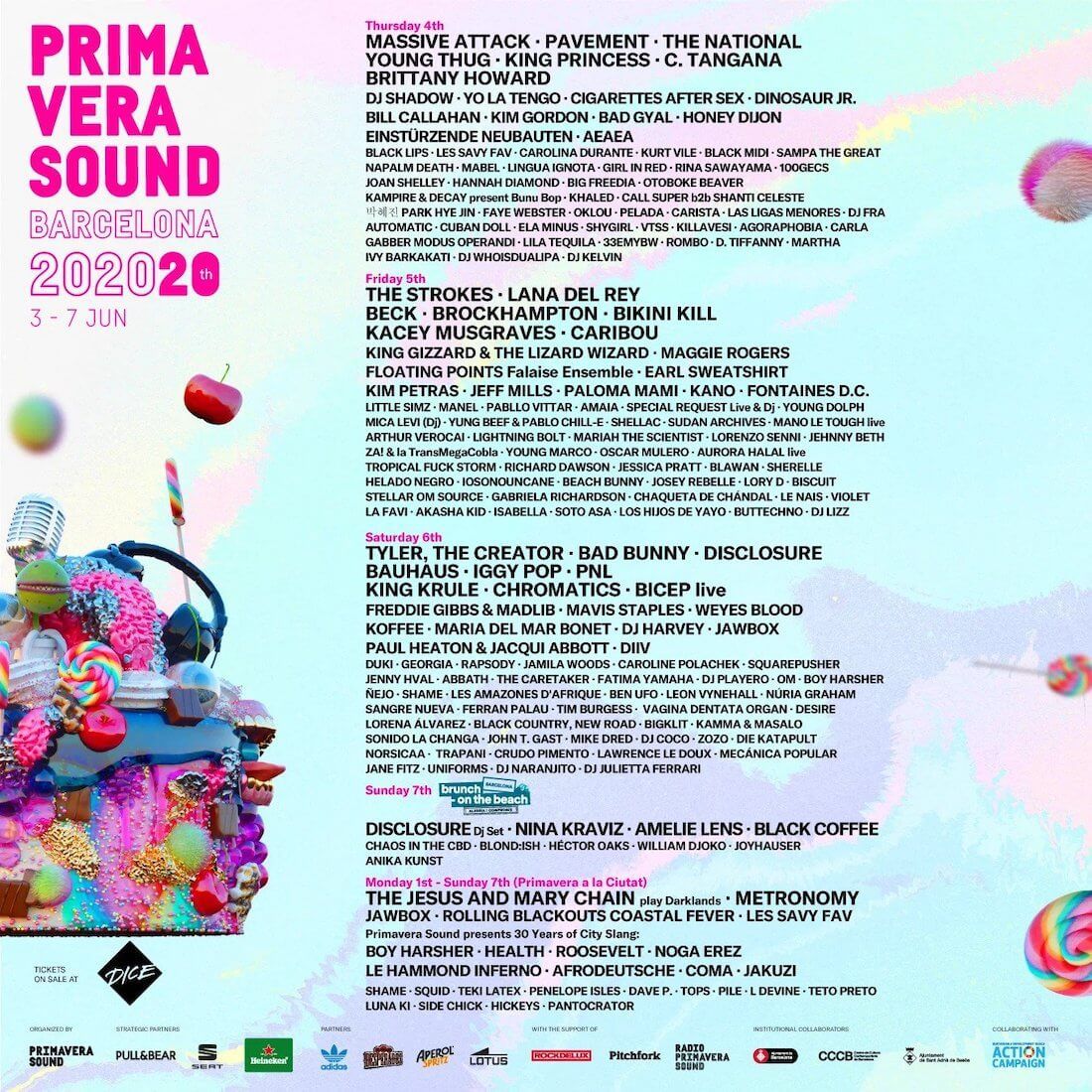 The full festival tickets for Primavera Sound 2020 are on sale at the price of 195 euros, a price which will remain the same until 80% of the tickets have been sold, after which the price will rise to 195 euros. Once 85% of the capacity has been reached, the price will go up to 215 euros. Day tickets are also on sale at a price of 80 euros until 70% of the corresponding day's capacity is sold, at which time the price will change to 90 euros.