READ IN: Español
24 Kilates is ready to present its new collaboration, this time it is Mizuno's turn.

Following the Kazoku program, 24 Kilates joins forces with Mizuno to honor the exotic reptile King Kobra (Ophiophagus hannah), showing respect to one of the hardest and most fascinating animals on the planet, well known in their second home, Thailand – where they have their shop in Bangkok.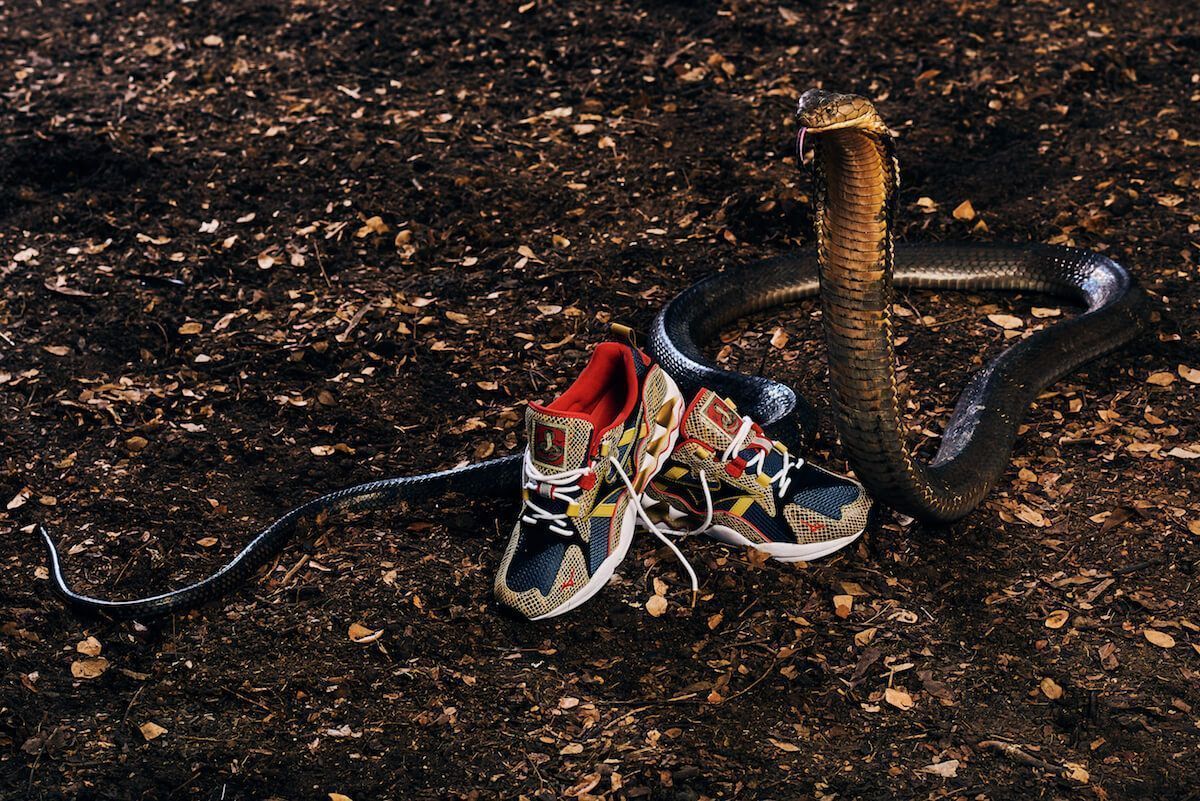 This collaboration works on the silhouette of the Wave Rider 1, an open mesh base covered with imitation cobra leather pieces that highlight the lines of the design, mixed with high quality suede pieces with reflective details. Combining classic athletic colors such as navy blue, red and gold dominated by the various natural tones of the reptile. Maintaining a classic white sole to pay tribute to the mid-90's silhouette.
24 Kilates x Mizuno Wave Rider 1 'King Kobra'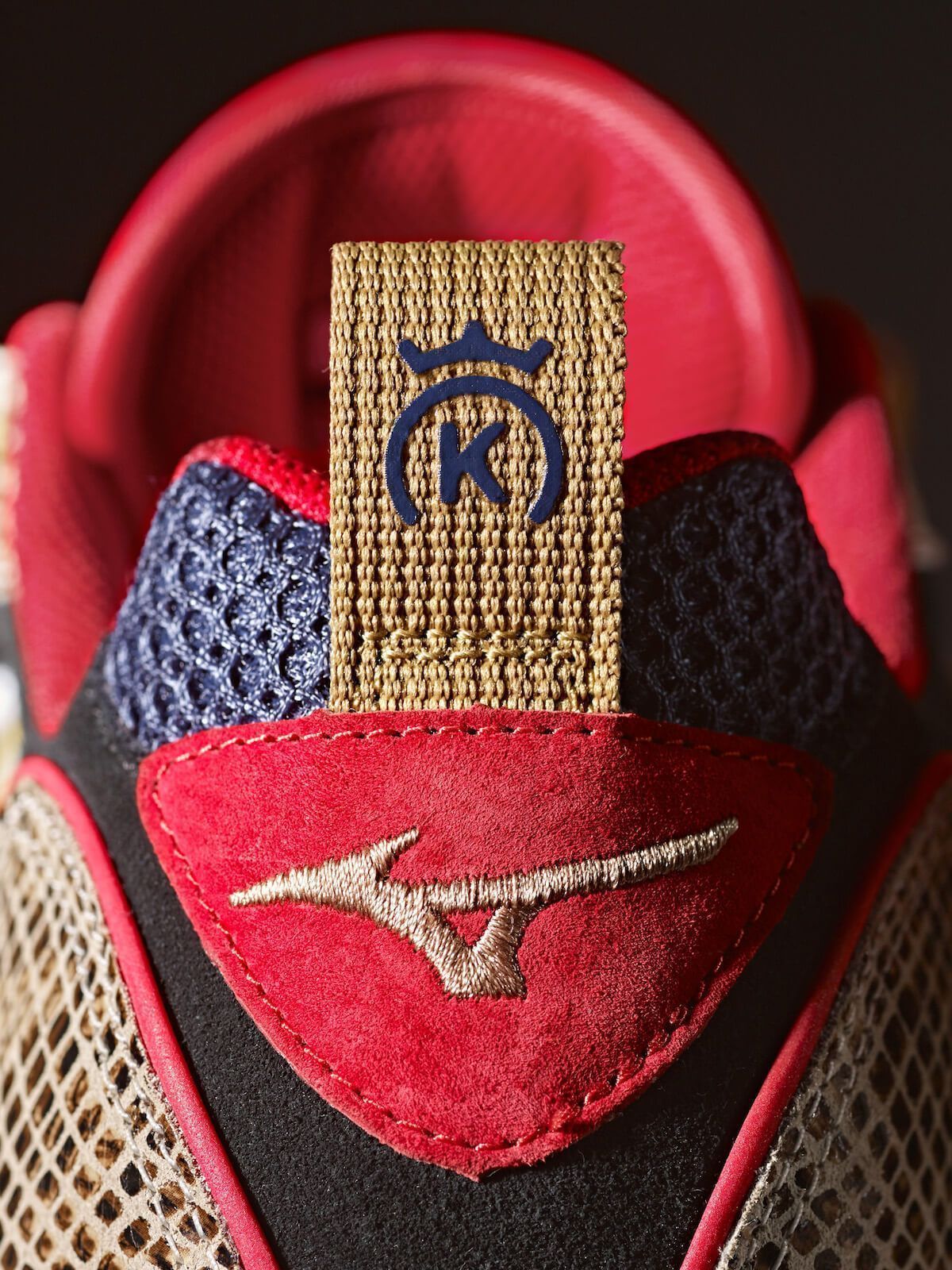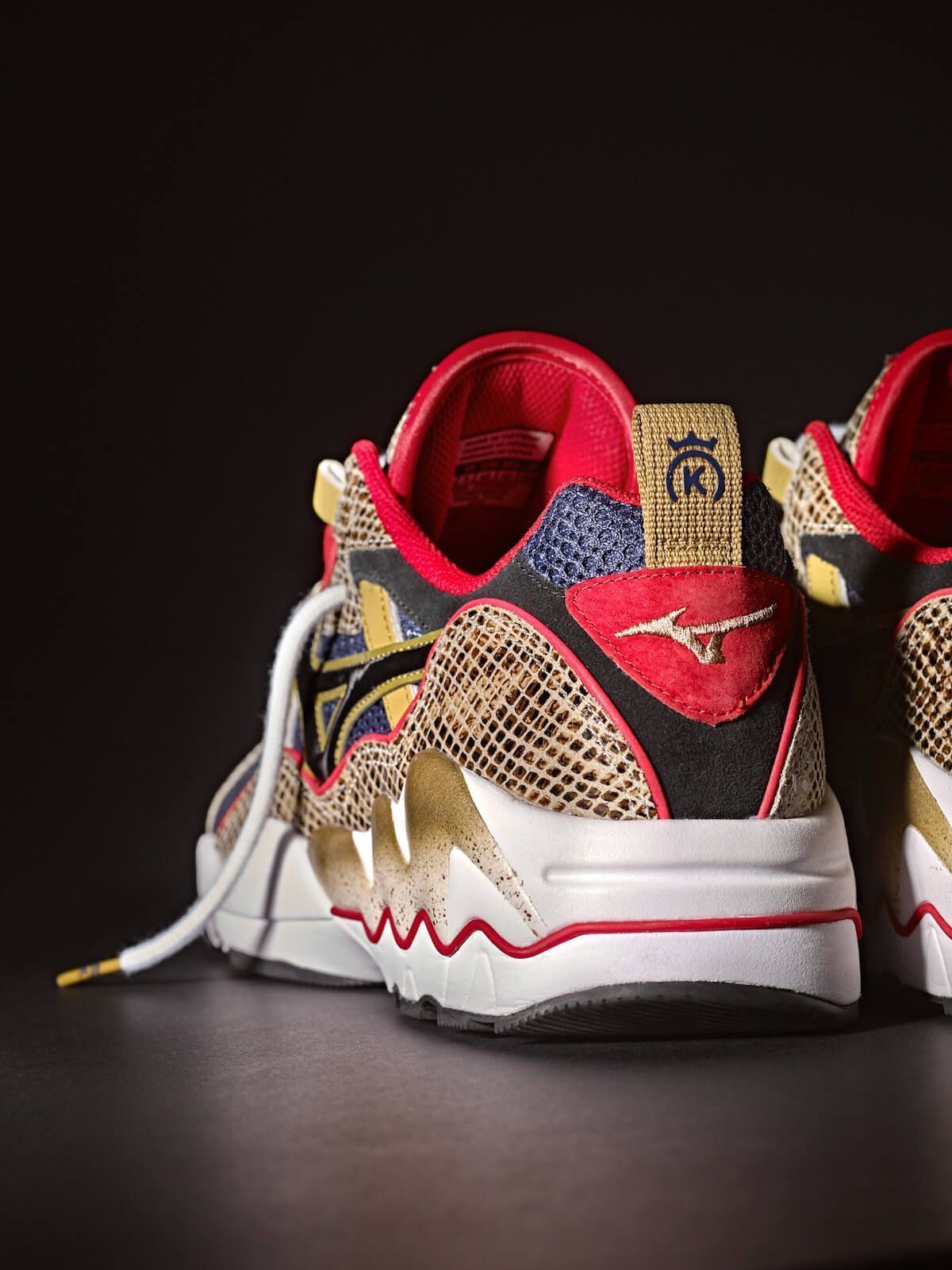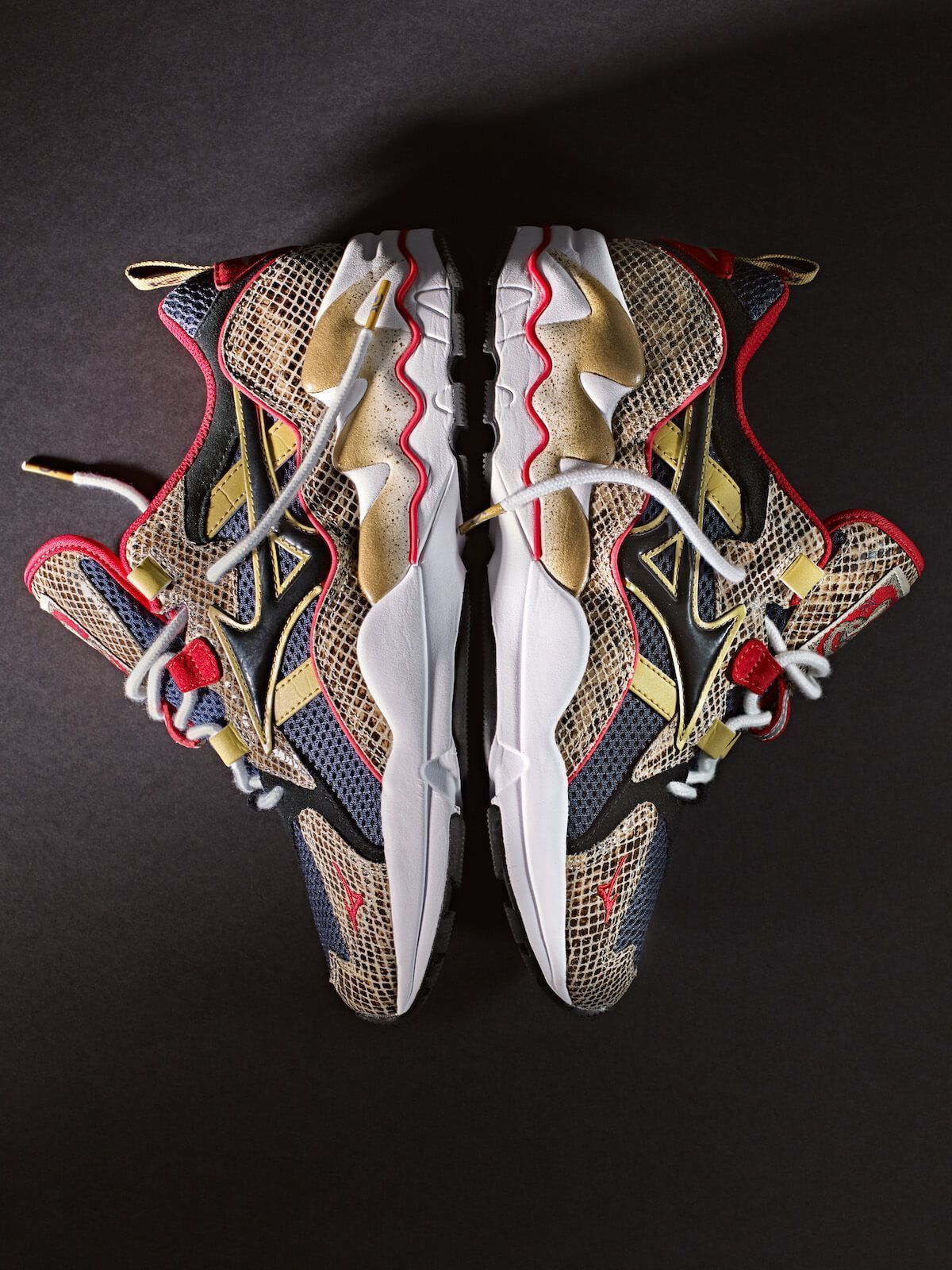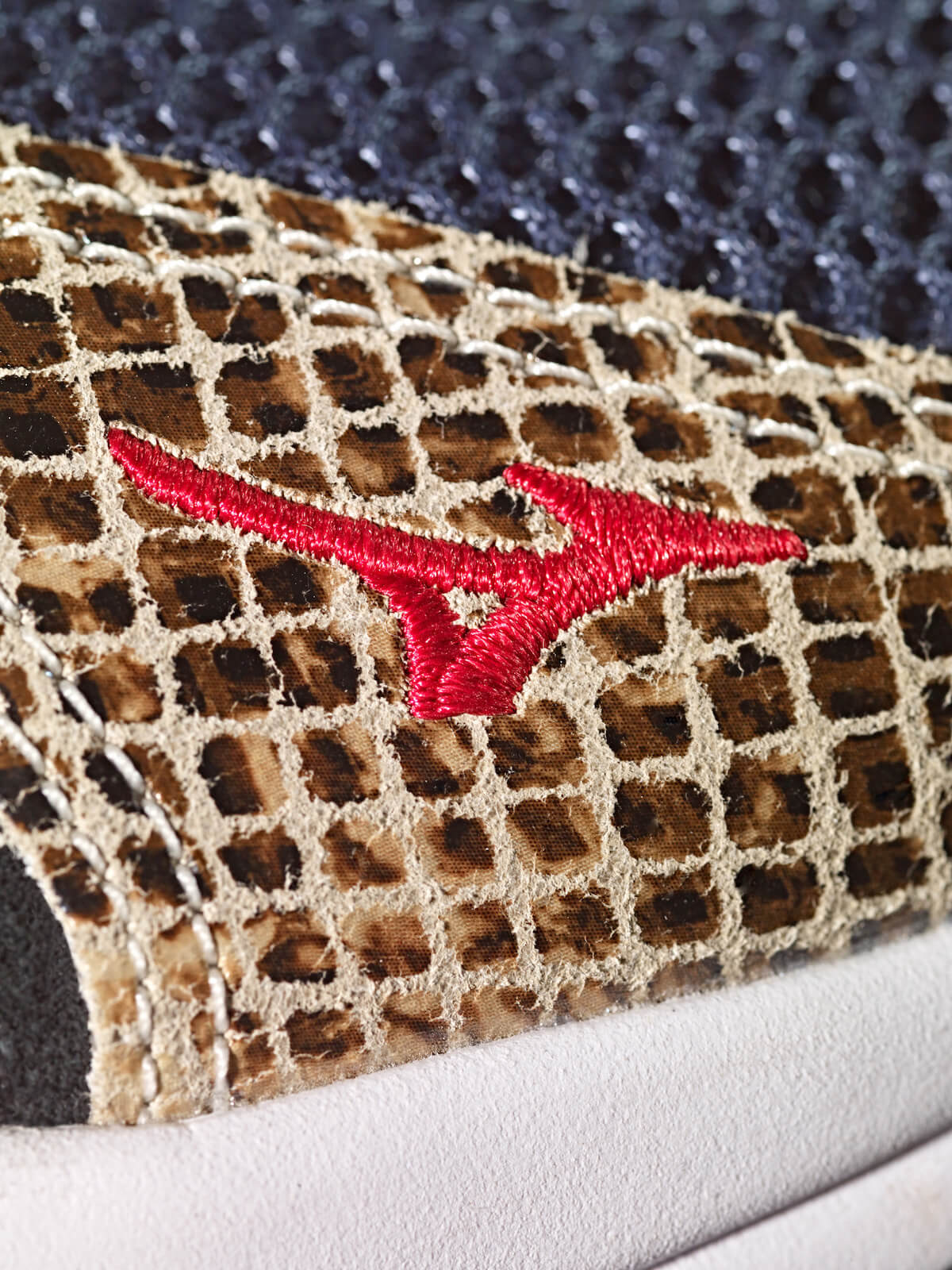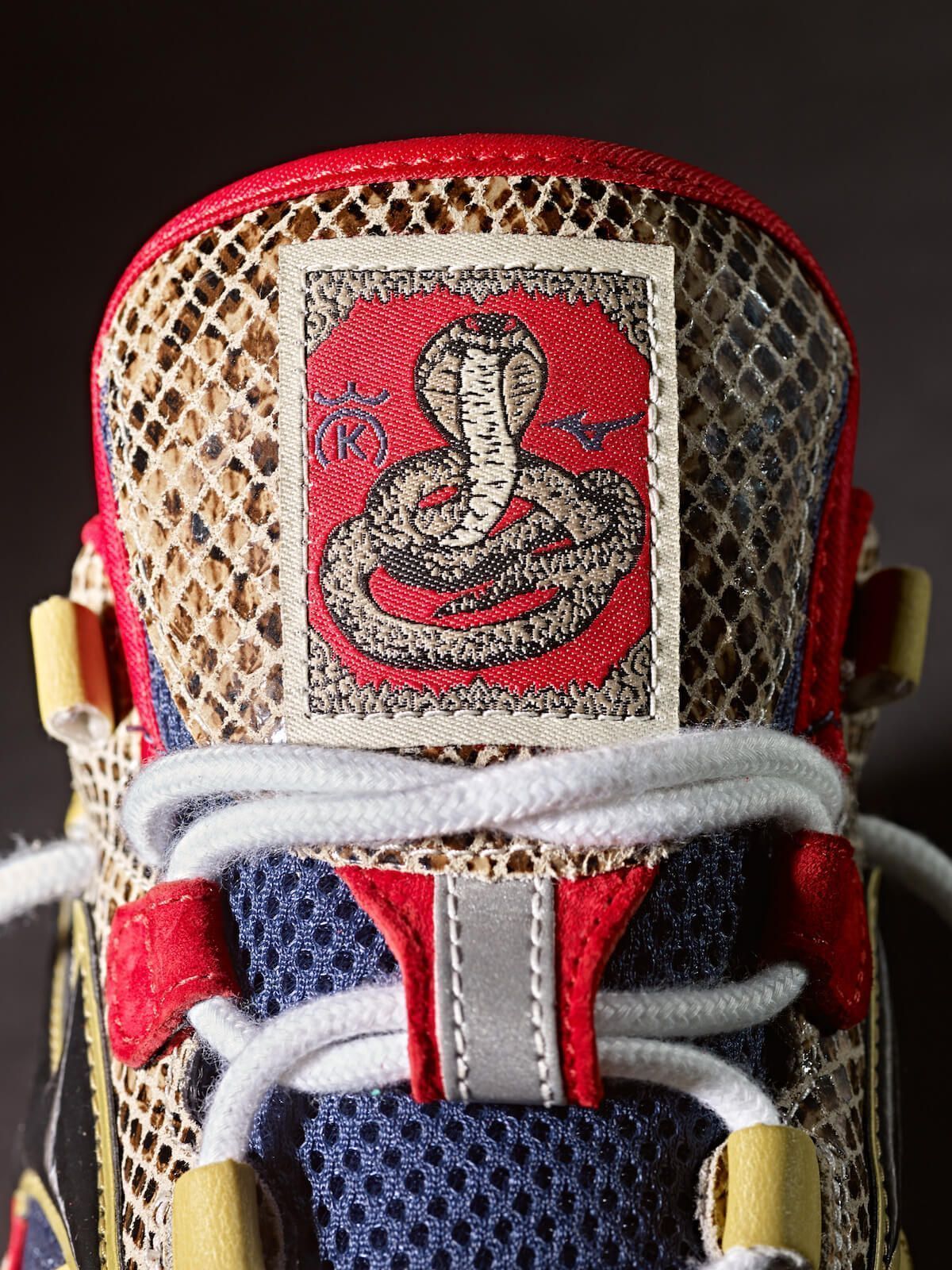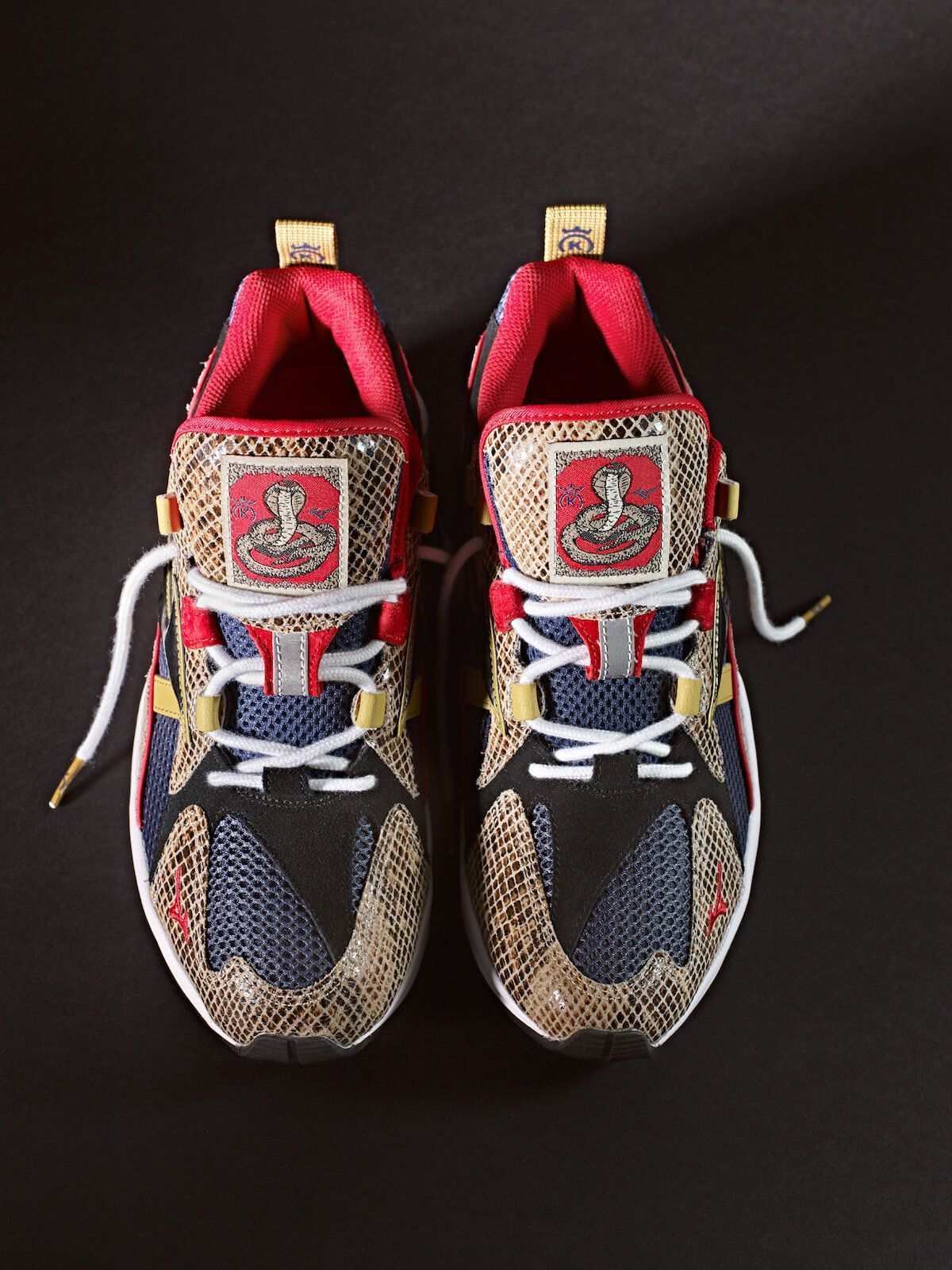 The combination of taste in design added to the boom of the Wave Rider 1 in the market make the proposal a winning combination.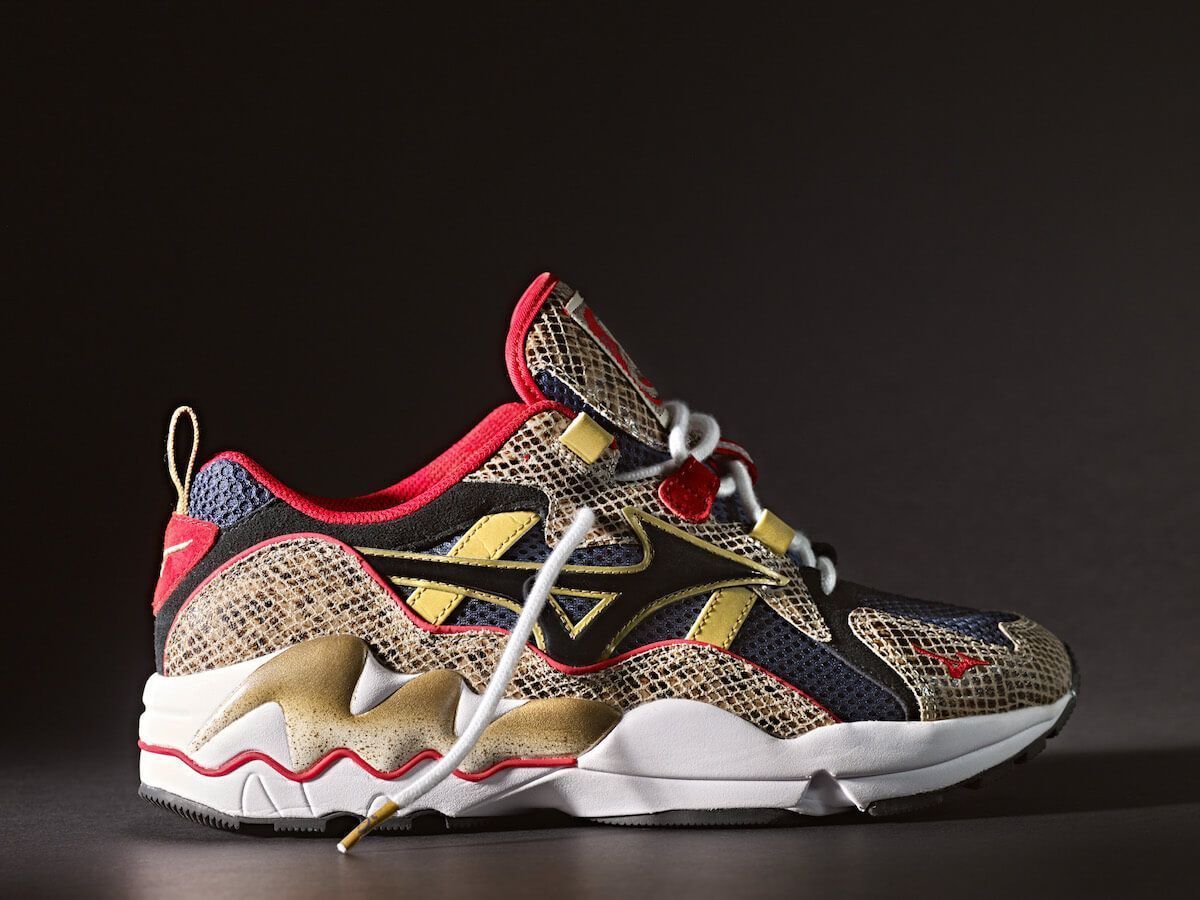 The 24 Kilates x Mizuno Wave Rider 1 'King Kobra' sneaker will be available in stores 24 Kilates from 27 October, and in other Kazoku accounts two weeks later. #musthave