READ IN: Español
We present 5 releases of the month of April for you to add to your playlists. The new of Hijos de la Ruina or Las Ninyas de Corro are some of the most outstanding releases of the month.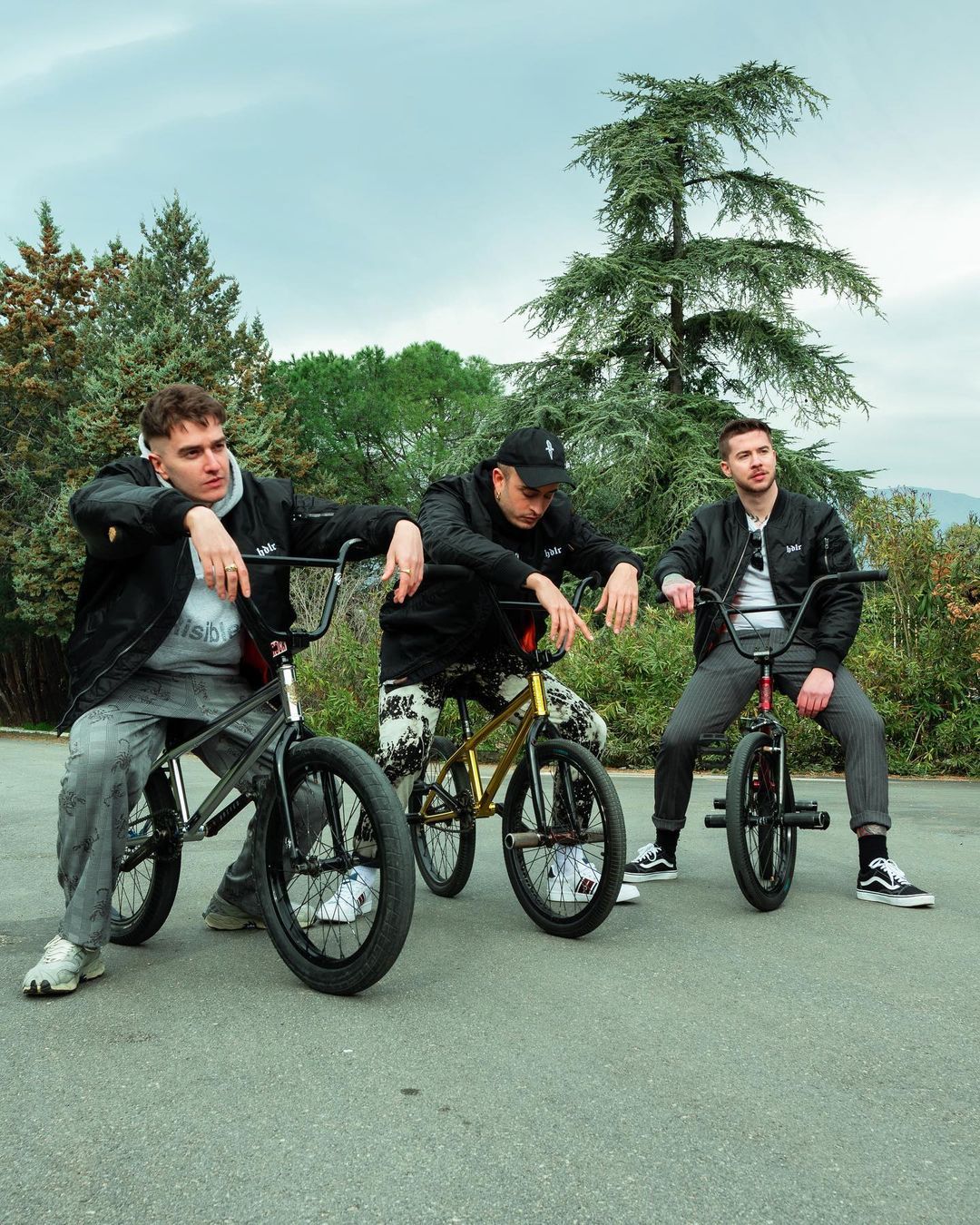 We thought you might be a little lost with the latest music releases for the month of April. That's why we've made a list with 6 of the most outstanding national releases, and for all tastes. Among them you can find the return of Hijos de la Ruina, the new EP by Las Ninyas de Corro and new tracks by artists like Prok, Hens or Miren.
Natos, Waor y Recycled J present "Hijos de la Ruina Vol.3"
After releasing Hijos de la Ruina Vol.2 four and a half years ago, the group made up of Natos, Waor and Recycled J has returned to release the third part of this project. The truth is that with the scene at their feet and their public on the rise, it was to be expected that the trio would get down to work….
As a result, the result of this new release is summarized in seven tracks that remain faithful to their honest narrative and the costumbrismo that floods their verses. In Hijos de la Ruina Vol.3 we can find love, but also heartbreak, street and introspection at the same time. And also a great variety of registers: rap in Nosotros or in Cuestión de fe, electronic in Sudores fríos, and reggaeton choruses in Fuego, Fuego.
Las Ninyas del Corro honor patriotic rap in "SKIT2020", their new EP
Considered as the rebel duo of Spanish hip-hop, Felinna Vallejo and Laüra Bonsai, released last April 7 their new EP, available on all digital platforms. This new project baptized as SKIT2020 remains faithful to its beginnings: strong rap, old school beats and influences from the 90s.
Its four tracks, Trinidad, No Glory, Cine de Barrio and Booty Camp Click, present influences from genres such as R&B and maintain the irreverence and lack of censorship to which Las Ninyas del Corro have accustomed us. This EP could be the appetizer of an album with more content that the duo had already announced and addresses topics such as introspection, the problems of socio-affective relationships or female power.
Prok returns with "La calle a gritos", the 4th preview of his upcoming solo album
After unveiling El puchero la abuela, Yo la quiero mamá and La amenaza, Prok returns with La calle a gritos, the fourth track from Le cri de la rue, his upcoming album. This latest single shines for its references to 90's rap, for its criticism and for its feeling.
La calle a gritos was presented on Sunday at midnight and shortly after its release, it was already among the highlights on YouTube. Its video is directed by Adrián Pedrosa himself and produced by 8a Creative Agency, plus the base is by Dj Keru and the mix by Blasfem at Taste The Mix. What are you waiting to listen to it?
"Porciento": the new single by Hens
This artist from Segovia has been at the forefront of the New Wave of Spanish pop since he launched his musical career. In recent months he has left us releases like 'Hensito' that mark his new direction: a more versatile Hens and with a more careful sound. This same discourse of moves to Porciento, a new single that brings together all his virtues in a single song.
"10% of your 100% is more than the 100% anyone can give you," he says in the new track. Porciento is an inspiring song and a good dose of self-esteem for the listener. It has a simple yet punk structure, in which the singer condenses in two minutes all his intentions in a pop tone. In addition, the videoclip with which it has been launched perfectly synthesizes the creative universe that Hens is betting on in this new stage of his career: friends, simplicity and naturalness.
Miren surprises us again with "Aparte", her new track with Lo-fi influences
With each Miren's single, we go a little deeper into her world of Lo-fi, Hip Hop, Pop influences… Her texts, ideas and doubts place us in a close and natural space where we can identify with her lyrics and let ourselves be carried away by the images they evoke. In this sense, Aparte reveals the most intimate and sensitive side of this artist based in Barcelona.
In this new song, Miren talks about parks, nights, loneliness, dialogues, ideals, sex and absences. She also brings her Lo-fi influences to the table and delights us with a soft and calm hip hop song. And not only that, but she offers us a preview of what will be her first project that is on the way.