READ IN: Español
Desigual, together with Mario Sorrenti, opens a new and exciting chapter in its trajectory with a campaign photographed in New York.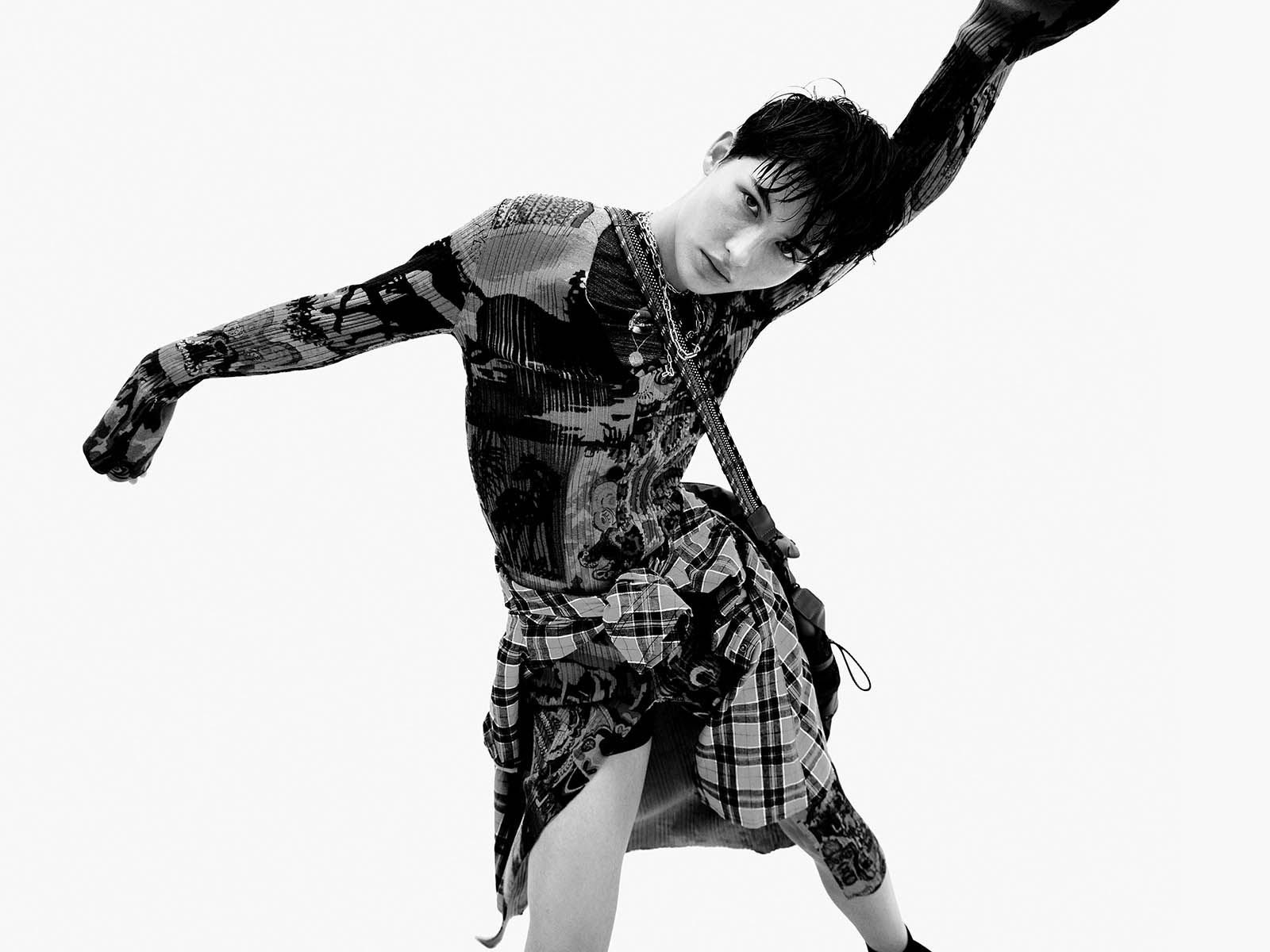 September, the month that attracts the attention of the fashion industry, is the moment chosen by Desigual for the launch of its FW22 campaign starring model Grace Elizabeth. With a resounding and clear message, the brand launches an invitation for everyone to discover its new proposals for this season. Desigual avoids artifice and lets the looks do the talking: the layering and bold combinations express the dynamism, character and positive attitude of the brand.
Black and white images take centre stage in the campaign, precisely to vindicate the essence of the brand. In the image on the left, the powerful volume of the puffer jacket complements the forcefulness of the lettered trousers and checked shirt with a 90s feel. On the right, over a textured T-shirt, a printed ribbed dress, a knotted plaid shirt and a multi-position bag that can be transformed into a backpack.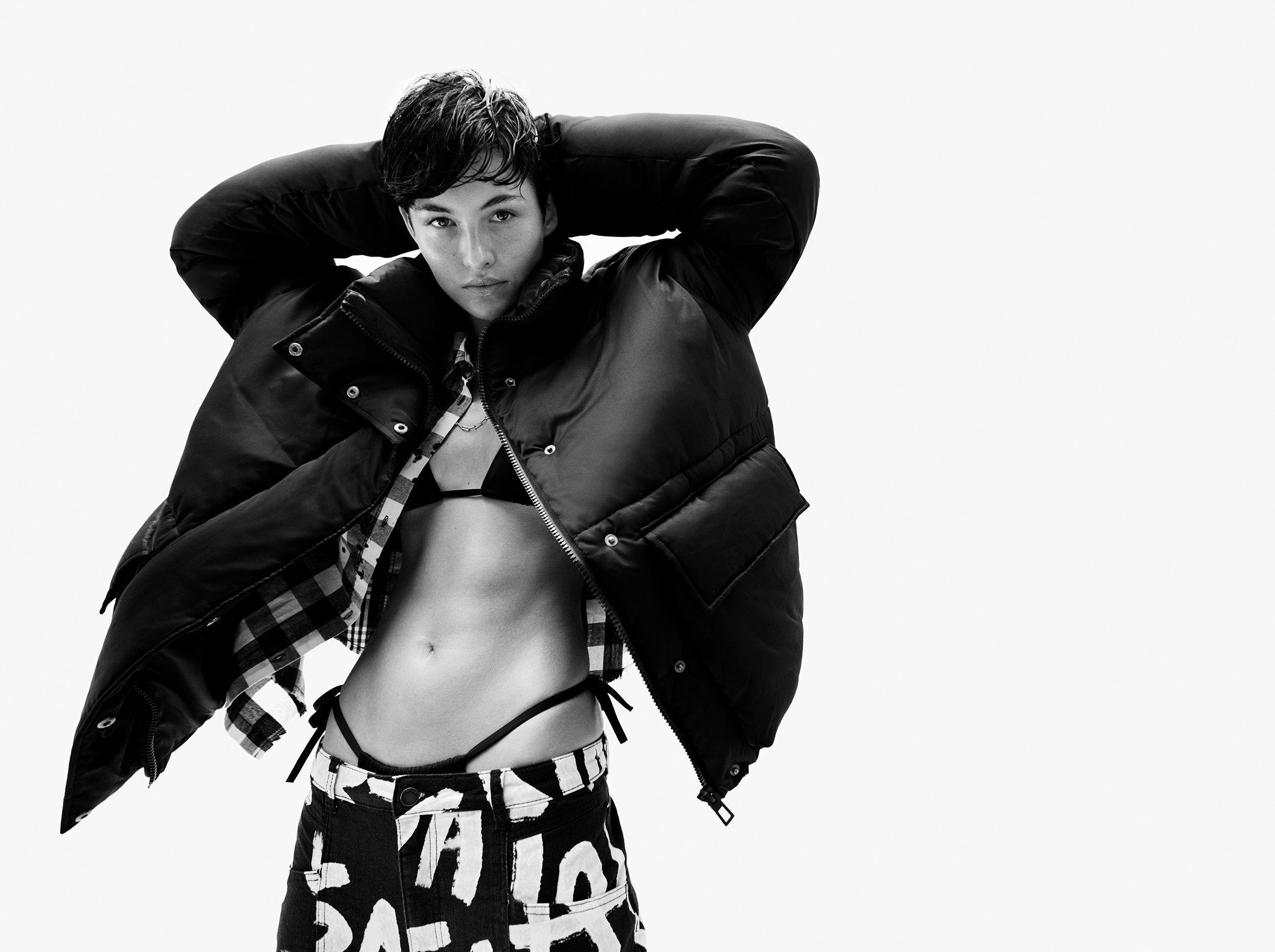 In these snapshots, now in colour, two new proposals with which Desigual reaffirms its desire to reach new, younger audiences: on the left, the knotted checked overshirt is the winner in the battle of overlays with other garments; on the right, a yellow sweatshirt is the perfect wall for writing – and defending – strong and empowering messages, true to Desigual's DNA.
In the campaign, there is also space for knitwear, as can be seen in the image on the left. Desigual has opted for this fluffy multicoloured jumper with a fur texture. Another trend that is consolidating this autumn is craftcore, which translates into crochet textures with a handmade feel. Desigual interprets it to create this wide-ranging coat, which finishes off a look based on layering and the contrast between volumes and fabrics.
Denim, one of Desigual's hallmarks, takes over the penultimate of the outfits in this FW22 campaign: the coat and trousers, with their respective panels of denim in different shades, are joined by a mini-skirt on top. It's a real statement of intent. No less forceful is the last of the outfits in the campaign, pictured on the right, with a printed dress and an iconic bag inspired by the head of a praying mantis.
With Nathy Peluso and in black and white: this was Desigual's previous campaign.