READ IN: Español
Acne Studios and Los Angeles artist Ben Quinn collaborate to customise the fashion brand's famous Musubi bag. An accessory that aims to become this season's star with its psychedelic print.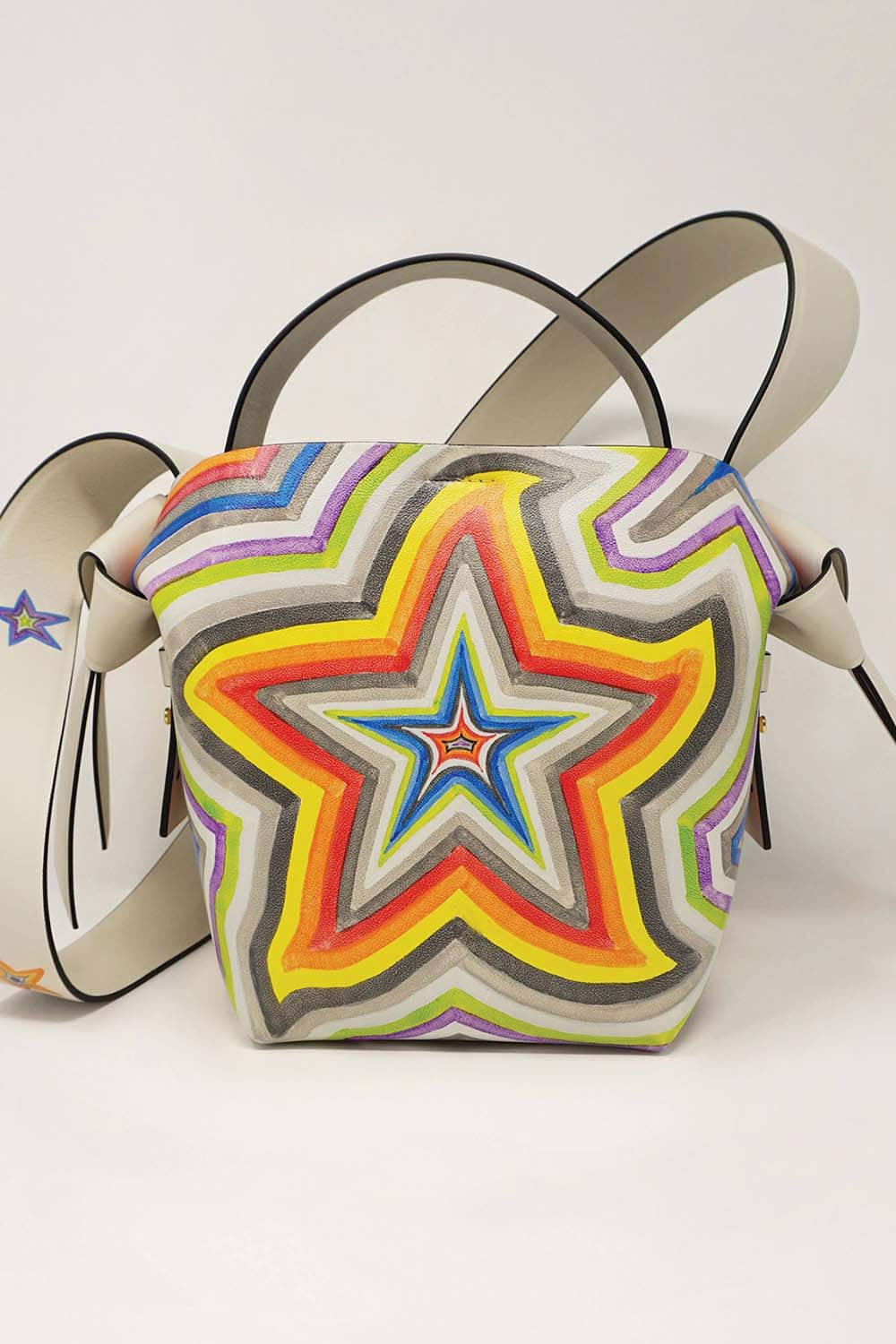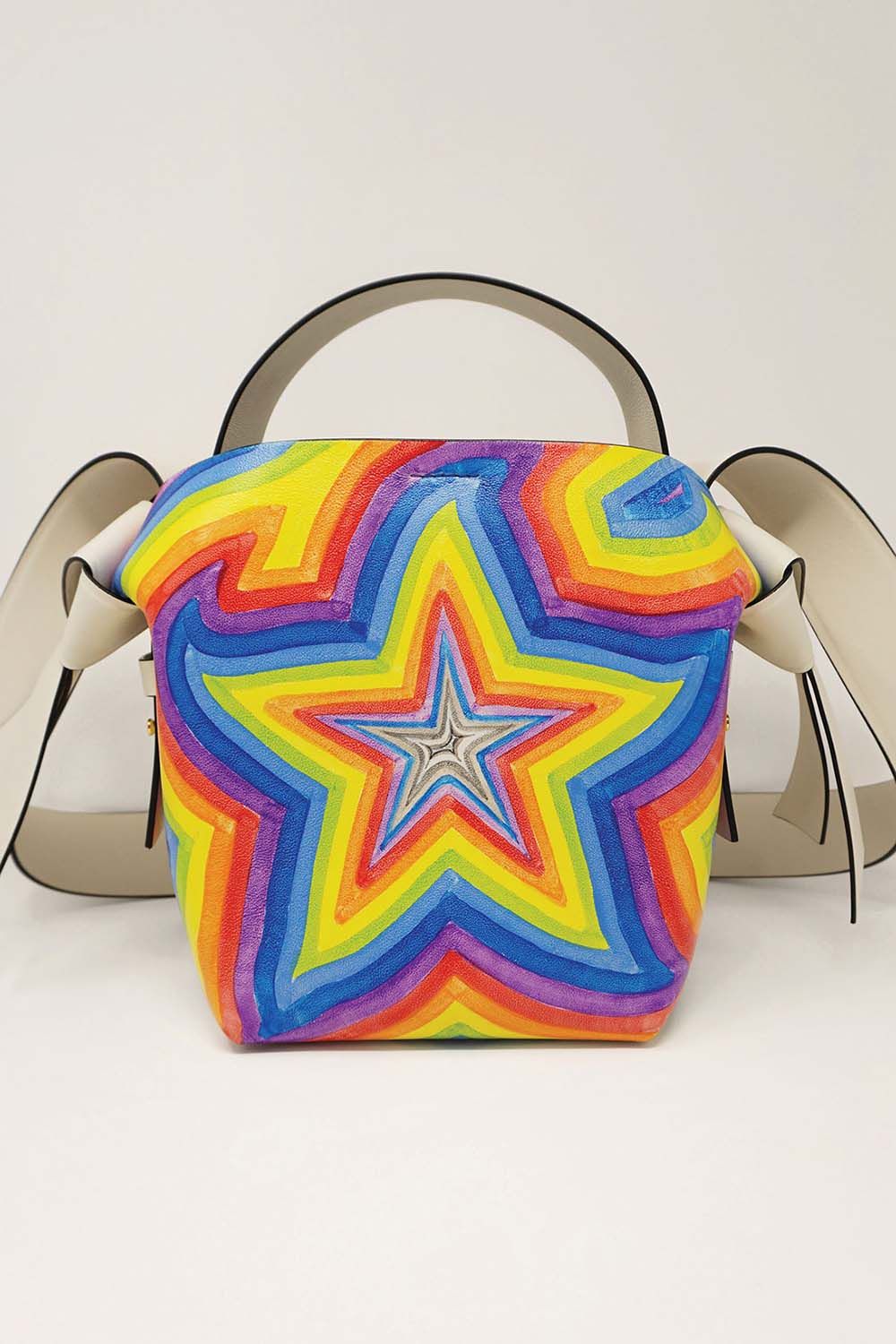 In its new autumn/winter 2021 collection, the brand wanted to express a vision of design with a certain "post pandemic" spirit. And to do so, it chose a new version of the Musubi bag, one of the Swedish brand's iconic accessories.
The American artist has customised this bag by printing a constellation of stars hand-painted by himself. The limited-edition Acne Studios and Ben Quinn accessory is available in three different models that shine in the West Hollywood shop today.
The custom silhouette has a psychedelic feel to it, this season's most on-trend print. Although all the models play with the silhouette of the star, they have opted for small variations and evolutions of the colours of the rainbow.
"Lately, I've been a little obsessed with the pulsating star shape," explains the Los Angeles-based artist. "I hope it's a way for people to see that there are so many things to experience and a reminder to live psychedelically… or maybe a weird dream."