READ IN: Español
On Tuesday, adidas and Thom Browne appeared in the Southern District Court of Manhattan to present their arguments in the legal battle between the two sides.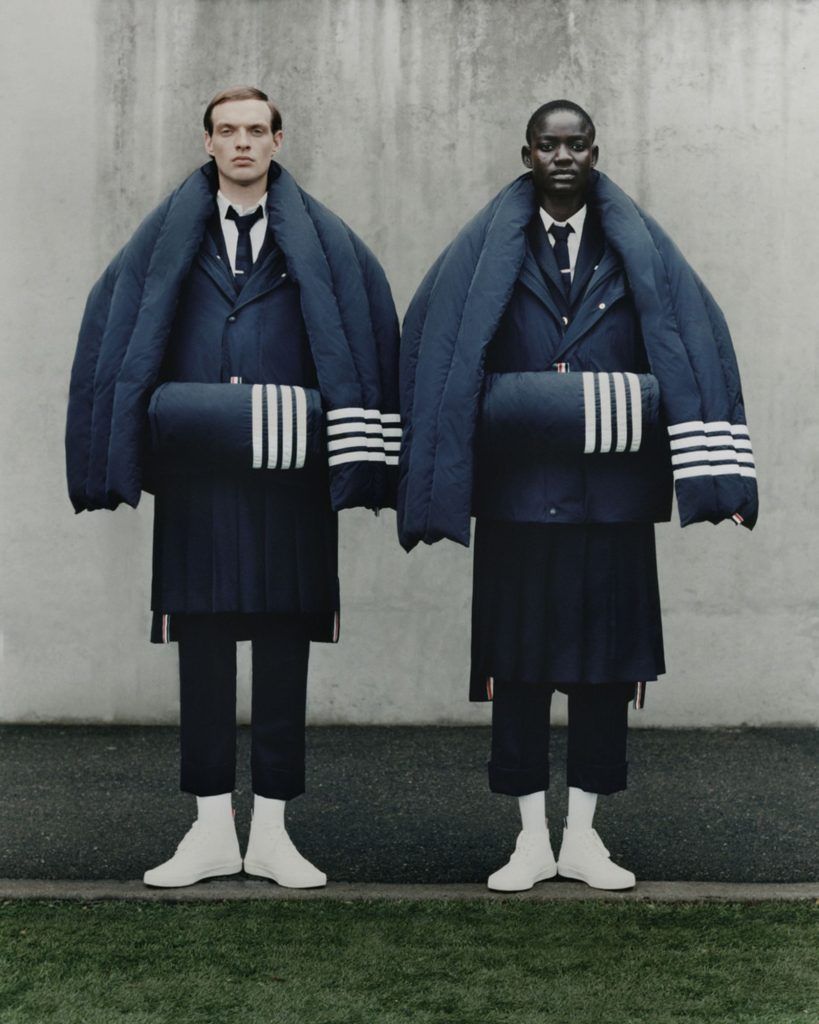 The dispute began in June 2021, when adidas filed a complaint against Thom Browne alleging that "although Thom Browne knows the rights to the famous three stripes mark, it has expanded its product offering well beyond its speciality of formal and business wear". They also claim that the New York-based house "now sells footwear with two, three or four parallel stripes in a way that confuses them with the adidas three stripes brand".
The sports brand defends itself by assuring that the three stripes "are an indicator of the origin of adidas products and have existed long before Thom Browne began distributing, marketing, promoting, offering for sale or selling sportswear with similar motifs" and, as if that were not enough, it denounces that the designer's work "imitates its brand, confusing the consumer and misleading the public".
On the basis of these statements, adidas is demanding payment of $867,225 in damages on its licence and $7 million in profits Thom Browne made from the three stripes products.
The trial will conclude in two weeks, when the CEOs of both sides will testify before the judge. In the meantime… Why don't you take a look at the new measure taken by the organisation of the César Awards in France?