READ IN: Español
Madrid residents will be able to receive their Glovo orders from the hands of a robot from 2022. The Catalan company has announced that it will test its first autonomous vehicles in the capital.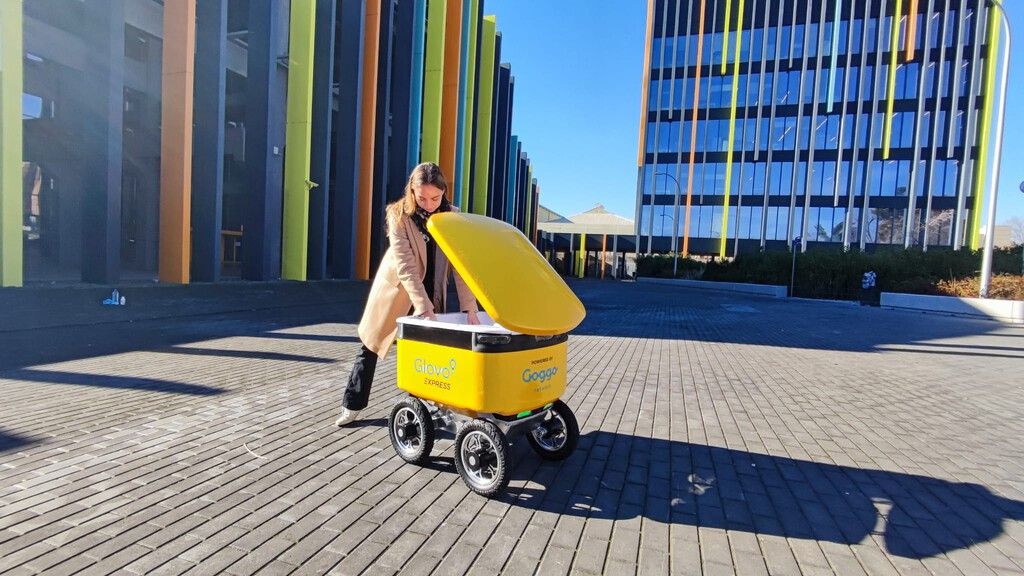 Glovo's autonomous vehicle will be the first service of this nature to operate in Spain, although it is not the first project of this kind to be launched, as Just Eat presented a similar vehicle in 2020, although it has not yet been put into operation.
The Catalan company's robot will be electric and of small dimensions, approximately 80 cm high by 80 cm long and 40 cm wide, weighs around 40 kg and circulates at a speed of 5 kg/h. The vehicle will operate only in pedestrian areas and its radius of action will be one kilometre around.
Customers will have to place their order and will be able to track it via the app as usual. Once the robot arrives at the door, they will receive a notification and can go out to pick it up. Other companies in the US, UK and China already operate similar autonomous cars.
Glovo will test the robot for a period of time before it is put into circulation on the streets of Madrid and will be supervised by people so as not to endanger pedestrians. The first area in which it will operate will be the Salamanca district. Are we facing the robotisation of this sector?
Now… Why not take a look at Gucci's new equestrian-inspired helmets?