READ IN: Español
The APJP project by Alberto Panocchi and Joelle Pomioli was officially presented at Milan Design Week 2019. However, the inspiration comes from a long time ago, from a situation that unites all those who, by opening the wardrobe, find themselves faced with a lack of resources and ideas.
Alberto Panocchi and Joelle Pomioli present APJP
""Everything comes from my favorite trousers that were ruined after washing in a washing machine. Joelle had the brilliant idea to make us a bleached artwork and the result was crazy. From there the basics of the APJP idea and project were born, or revive a pant, or a boss in general, who had already done his normal first-hand course".
Alberto and Joelle presented their project last Friday, April 12, amid the euphoria of the MDW, through a very intimate live painting performance, in which they personalized a considerable number of white Levis with rollers and manually. A spontaneous and natural artistic event, which is strengthened thanks to the involuntary nature of the signs of colour and acting.
"Our laboratory is the home corridor, in which we still color our trousers. We are also experimenting with bleach, inspired by Tie-Dye techniques, but for that, we move to the bathroom. We then developed together with some washes and paints that gave a character and a soul to our project. Our identity now lies above all in giving a second life to clothes and using second-hand products and materials, so as to be able to save new productions and consequently reduce pollution resulting from fast fashion."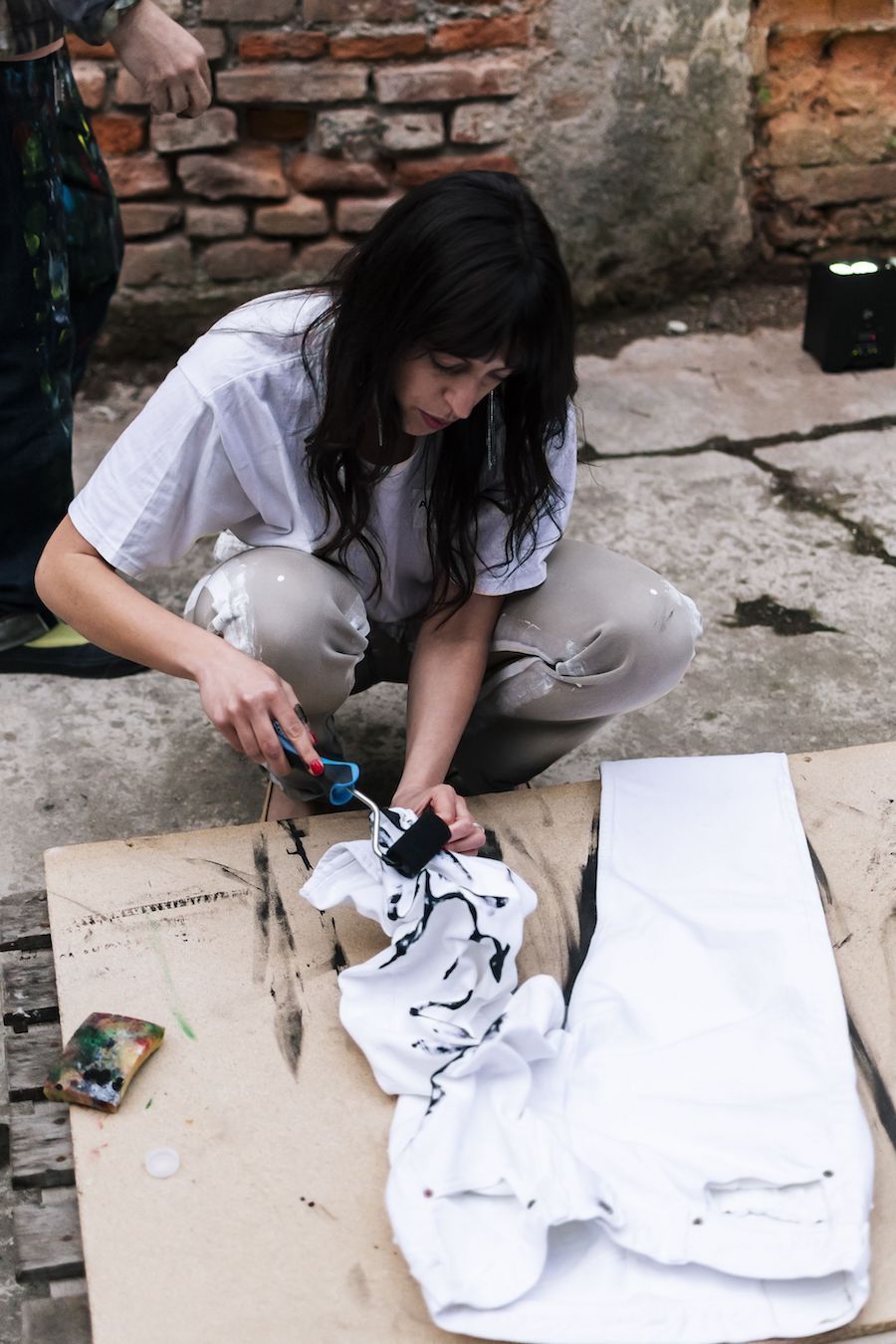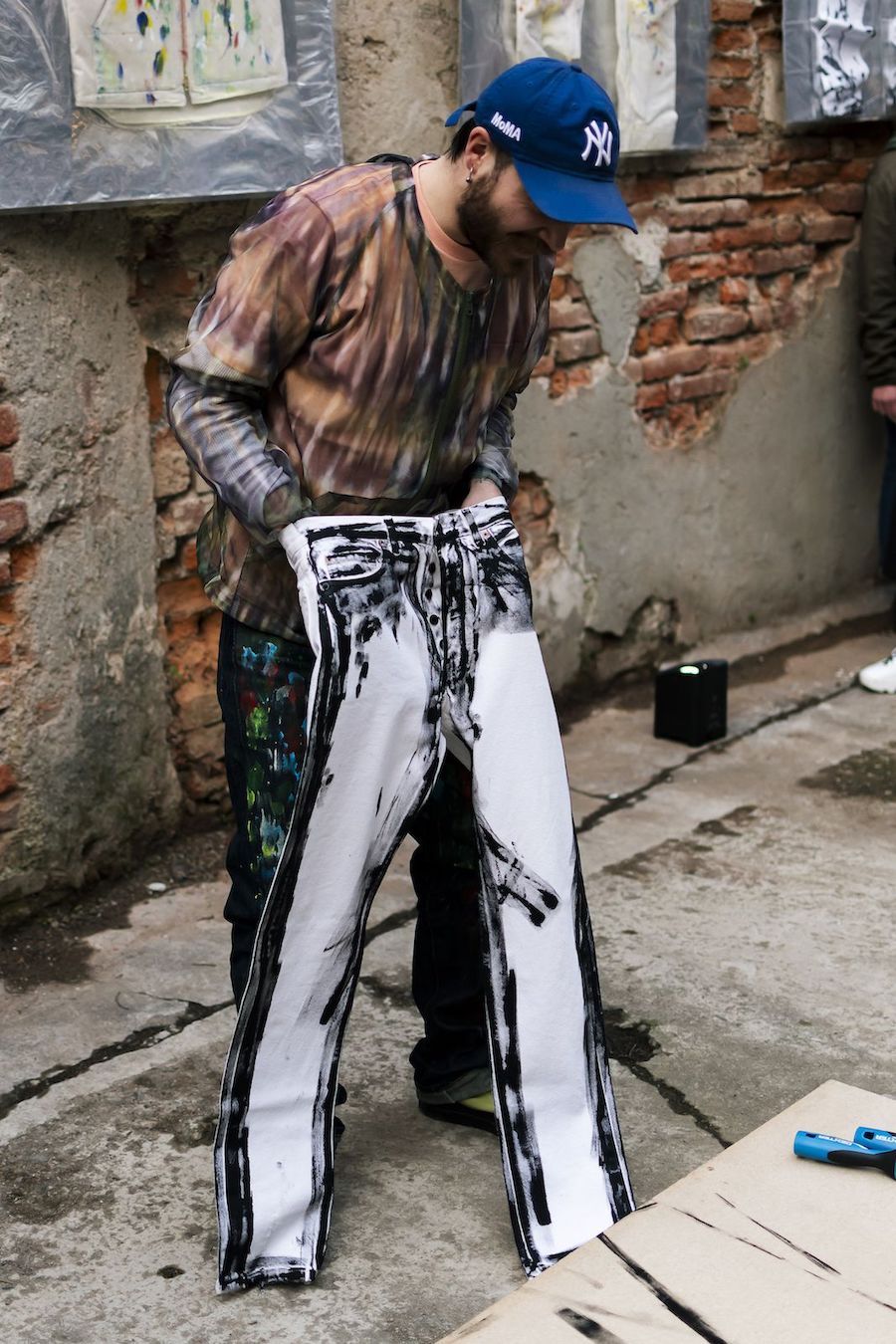 The event was held in Corso Garibaldi 121, where APJP gathered the enthusiasm of many friends. nss magazine was there and brings us closer to the presentation through the photos you have above.
A project that you must follow closely as we are sure that will give much to talk … #mustfollow > @apjp___
–
via: nss magazine