READ IN: Español
"Ya no soy pequeña, tampoco soy mayor. Quiero ser lo que se espera de mí y seguir siendo yo a la vez"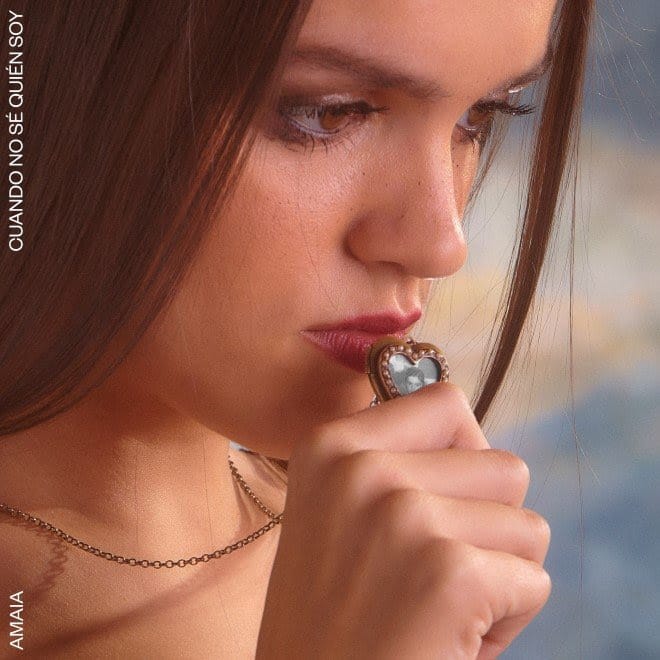 Two years after the release of her first debut album, we have a front row seat to another step in Amaia's growth with "Cuando no sé quien soy". A recording career that began by sharing the fear we gave her by watching her every step "through the glass" and now, a few years and a pandemic later, she comments on the duality of the age in which she finds herself: "Ya no soy pequeña, tampoco soy mayor. Quiero ser lo que se espera de mí y seguir siendo yo a la vez". That this is really the concern of any standard adult.
The album consists of ten tracks:"Bienvenidos al show", "Dilo sin hablar", "La vida imposible", "Yo invito", "La canción que no quiero cantarte" (ft. Aitana), "Pesimista", "Quiero, pero no" (ft. Rojuu), "La persona", "Santos que yo te pinte" and "Yamaguchi".
It is difficult to define Amaia's musical style unless "whatever comes out of her mouth" is a musical style, in which case it is clear. Amaia doesn't do what is expected of her. Amaia does and if you were expecting it, then that's what you get. Although at the same time she is afraid of not being what you expect, because she is contradictory and vulnerable like any human being.
It is very difficult for a project not to touch someone else's heart when it comes from your heart, and the best proof of this is that you think you have walked through a park in Pamplona that you have never been to when you have only listened to Yamaguchi. Because Amaia, no matter how much she wants to hide her heart – in a place in her room where no one will find it – distils feelings in all her songs.
Amaia is sincerity and absolute exposure. And she sums up, as if to play it down, that she only talks about emotions that are easy to identify with, but we don't need anything more in life than to feel part of something. She manages to make you want to be dumped to feel her songs more deeply and to want to get yourself together after a break-up to shout "fuck you" to that ex who suddenly wants to be your friend.
"Cuando no sé quien soy" is a pat on the back. It's a "I have no idea if this is the right thing to do, but I'm going for it". It's choosing the surprise box instead of cash; it's discovering that you have a crumpled handkerchief in your pocket when you're crying and snot is running down your nose; it's managing to pretend you don't know the person who greets you so effusively. "Cuando no sé quien soy" is a journey to which the artist has invited us and we have all been waiting for the next stop since we discovered her years ago with our seatbelts on.
Listen to Amaia's new album by clicking here.