READ IN: Español
Designer Yoon Ahn and founder of Ambush is in luck. After two years of running the Ambush Workshop project, the time has come to celebrate its second anniversary with a capsule collection centred on the idea of reworking.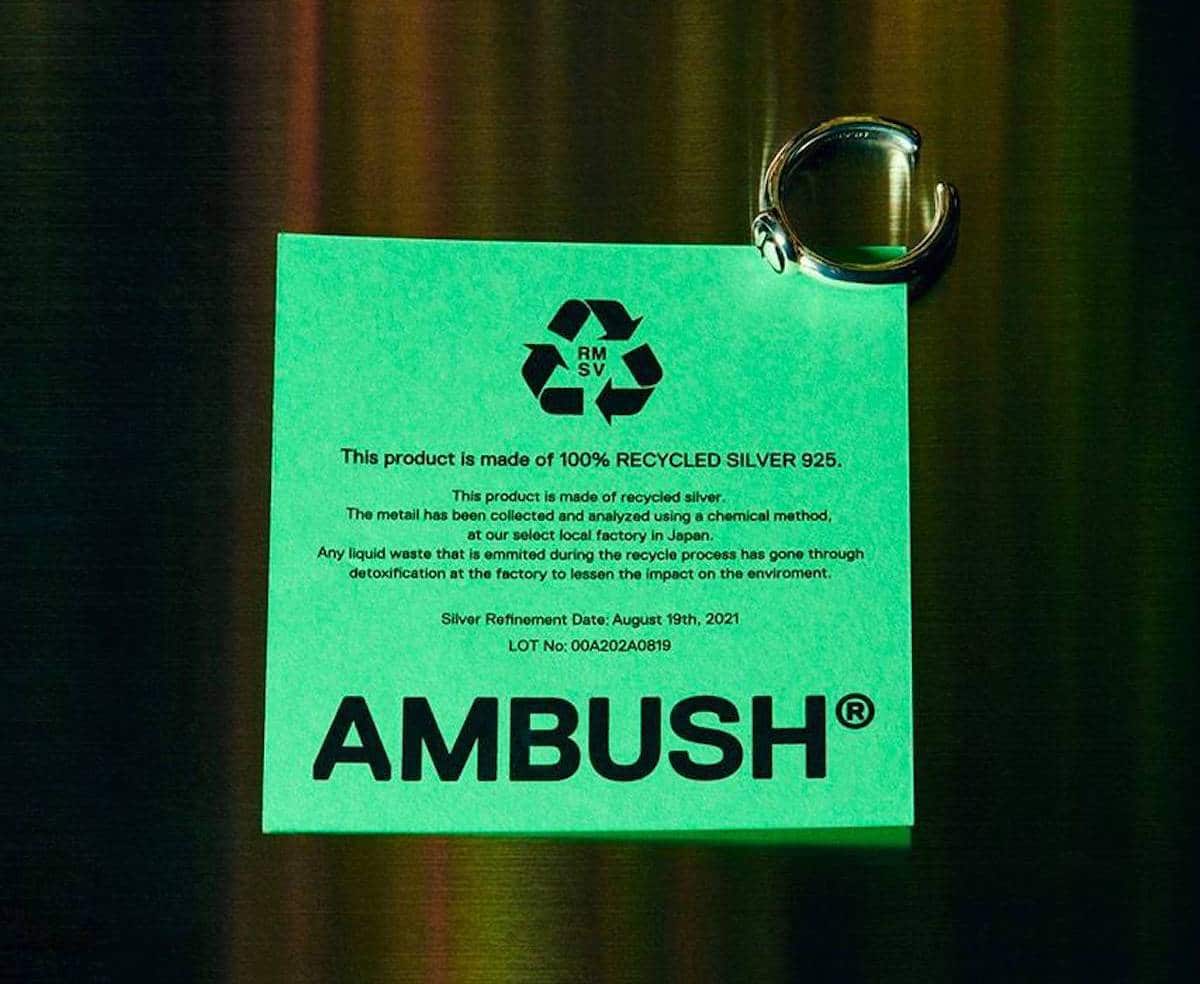 Based on the above idea and using reused materials, Yoon and his team have created and designed a capsule collection consisting of several sustainable pieces, including a fully recycled and adjustable .925 sterling silver ring inspired by a peace symbol bracelet.
But in addition to this convertible ring, we can also find a small denim collection, which is composed of a shirt made from the brand's remnants and a pair of jeans with patches. The cool touch to these jeans is the green label with the brand's logo and the leather patch on the back of the trousers.
What do you think of this Ambush capsule collection? We think it's super cool, and we're pretty sure it's going to be a hit. If you like it, you should know that it's already on sale in all the brand's shops.
For more fashion news and current affairs, visit our website.