READ IN: Español
An unworn pair of 1985 Air Jordan 1s with Michael Jordan's rookie signature has surfaced on eBay with a price tag of $1 million.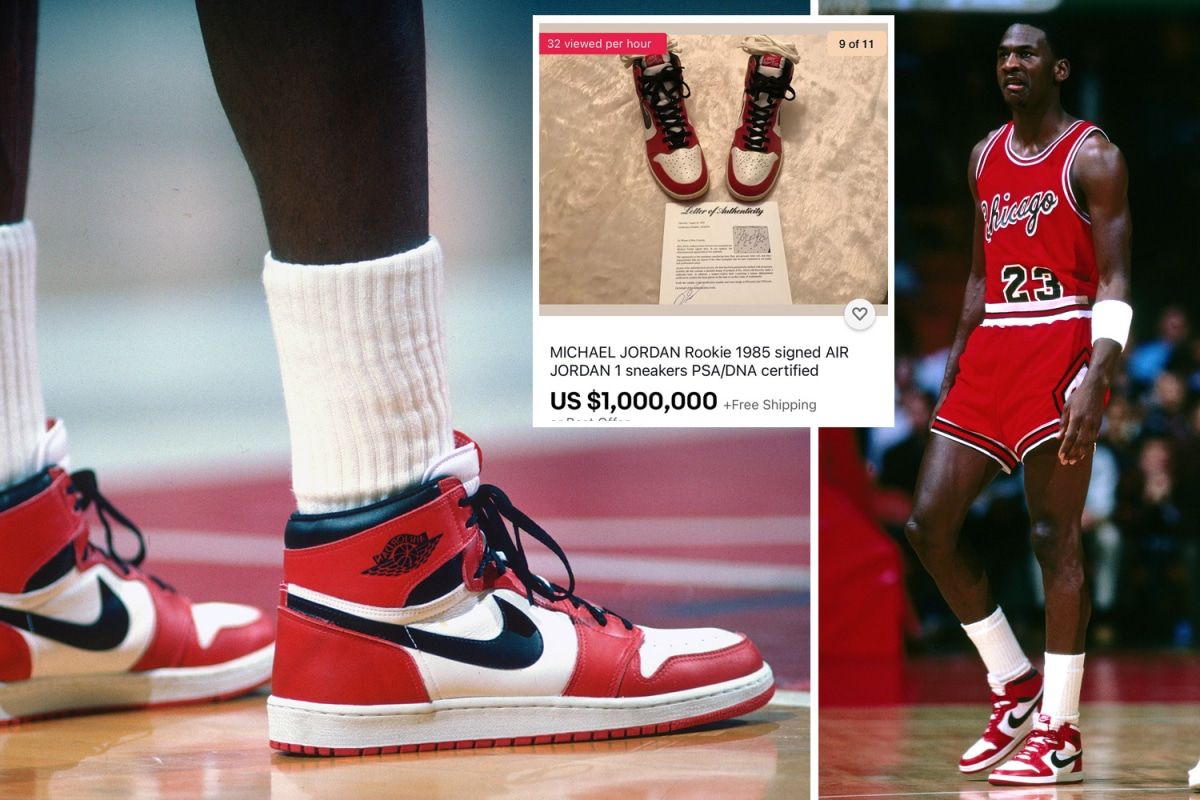 The sneakers, in their original version and color, have become rare in the sneaker world and, according to the ad, only 15 to 20 pairs of these Air Jordan 1s have been made in their original version. The eBay pair is supposedly one of two verified in "pristine condition." MJ's signature was authenticated by PSA/DNA.
Since the sneaker is labeled "850204 TYPS," where PS stands for "player sample," it suggests that the sneaker may have been personally designed for Jordan. This pair of sneakers could have a chance to "surpass a pair of game-worn Jordans that sold for $615,000 last year."
For those of you who have a little extra cash to spend, check out the item on eBay.