READ IN: Español
Aniye Records (Aniye By's sister label) shows for the first time at Milan Fashion Week with a collection for the AW22 season.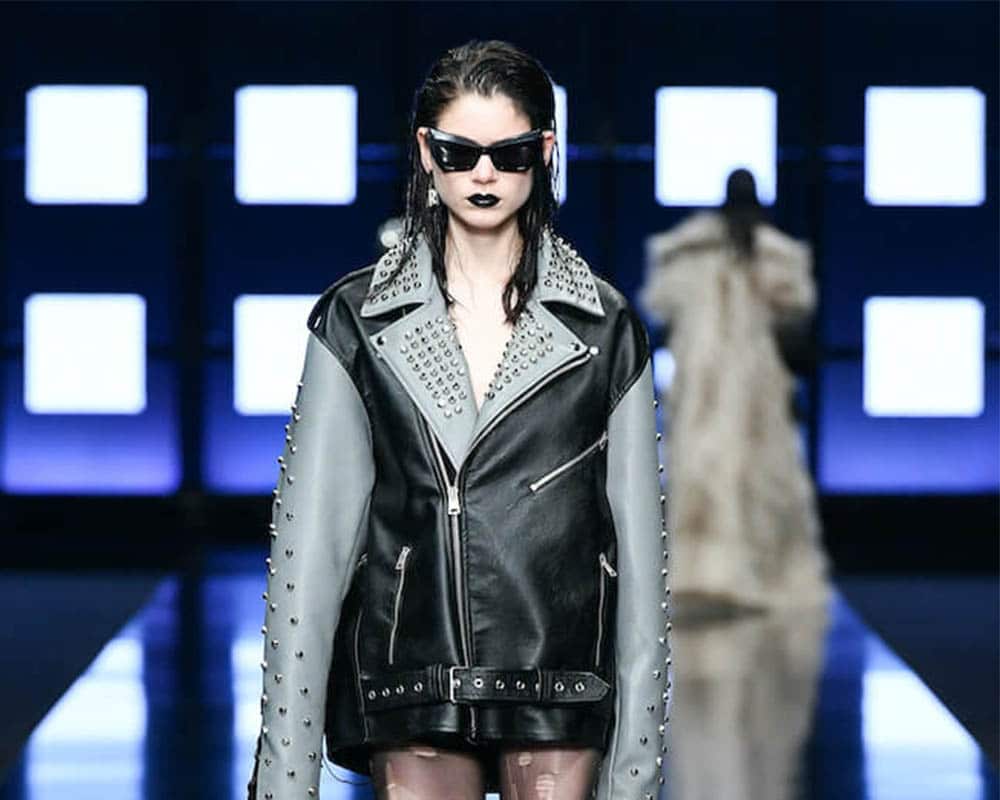 Glitz, glamour and glitter were the key elements that describe the Aniye Records collection for AW22. Creative director Alessandra Marchi said: "I always dreamt of waking up in the wonderful 1970s. Designing stage costumes for the most eclectic and chameleon-like of rock music icons: David Bowie". And that's just what he did in his debut show.
From a studded black jumpsuit paired with frayed tights and Gaga-style platform boots, to dresses with biker jackets, ostrich feathers, daring lace-up leathers, 70s flared trousers, revealing underbust corsets and full sequined ensembles: all very Sid and Nancy in old Hollywood.
The star of the show was a catsuit with stars over the breasts and a tulle overlay, as well as low-waisted vinyl trousers that evoked rock n' roll style, giving rise to a new genre: the "RAW-ROMANTIK". But what really contrasted the show were the Victorian plastrons, lace and contrasting rhinestone necklaces.
Now… Why don't you take a look at the ways you can help Ukraine from Spain?