READ IN: Español
Inspired by the 1977 film 'The Spy Who Loved Me', the Anthénea Pod suite has been designed for lovers of luxury and the sea.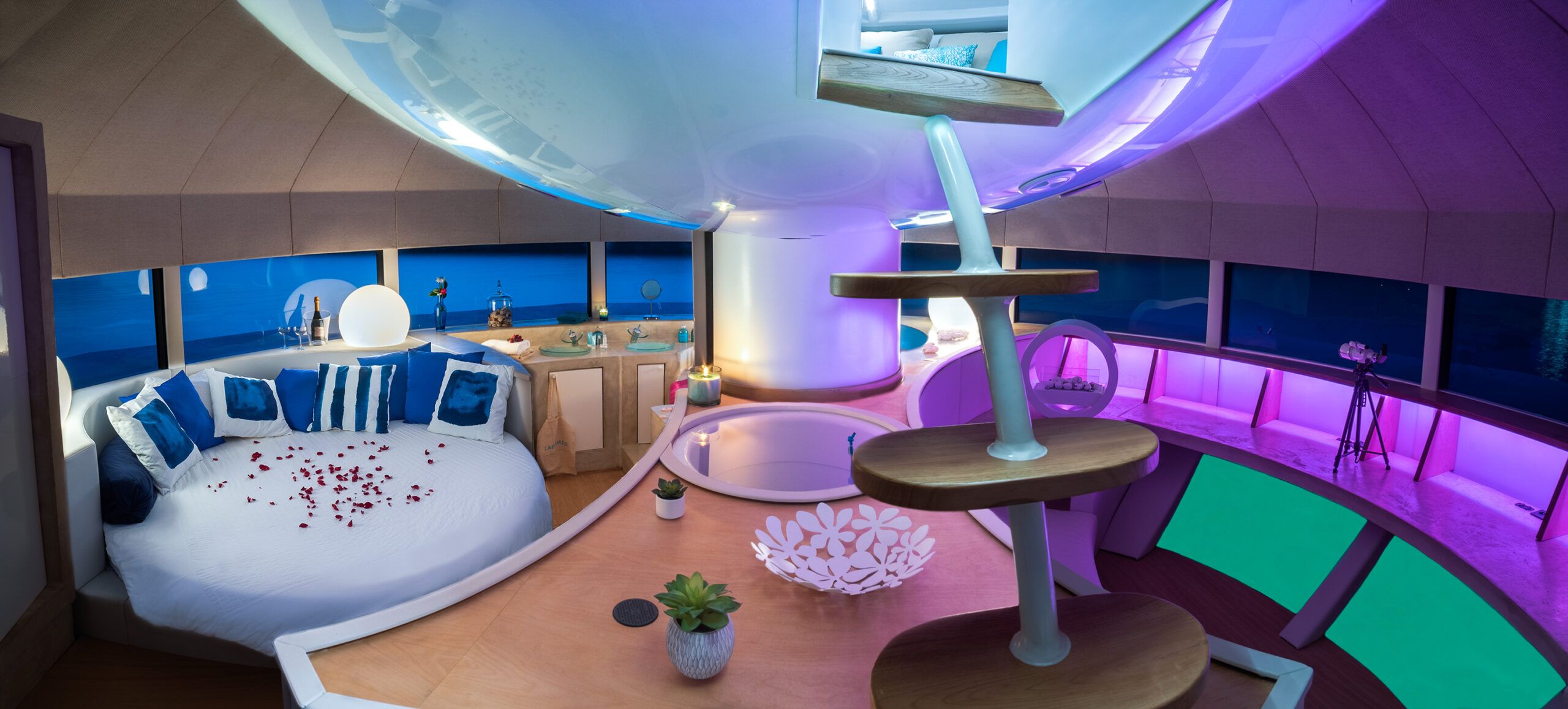 Jacques-Antoine Cesbron, Jean-Michel Ducancelle and Yannick Littoux are the creators of this unique eco-boat. It has solar panels, two electric propulsion modules, a silent electric motor and is made of sustainable materials.
Designed as a floating hotel suite, it includes a day area with sofa and minibar; a solarium with seating for 12 people; a 360º panoramic viewing area; and a night area consisting of a circular bed and bathtub.
The smallest Anthénea Pod capsule (9.4 metres in diameter) is priced at $365,000; the largest option is $730,000. More information can be found by clicking here.