READ IN: Español
The luxury industry is pushing the boundaries of the real world to go digital in the metaverse as NFT, and the watch industry didn't want to become outdated or obsolete. High-end watch brands are now wondering whether the rise of the virtual goods market presents itself as a real opportunity or a challenge for their business.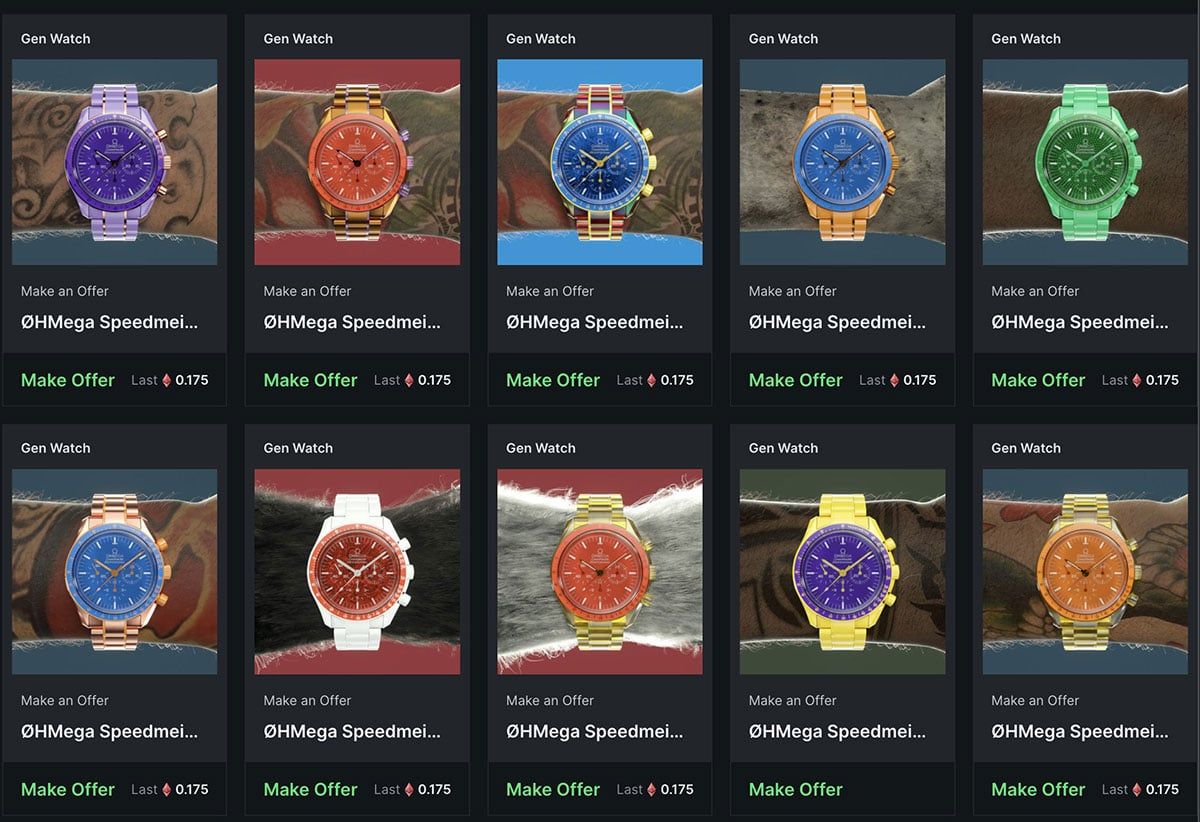 That parallel reality in which users can buy and wear digital goods could bring a number of advantages to the luxury watch market, connecting with that rootedness to the collecting culture of NFTs. Still, the metaverse would challenge those values of mechanics and craftsmanship, of value and meaning that represents its objects in physical format.
Visualizing this great business opportunity, watch manufacturers are beginning to venture into the virtual world, such as Jacob & Co, the first brand to sell a digital version of its watches: the NFT SF34 Tourbillon, which sold at auction for $100,000.
One of the latest visionaries has been Louis Moinet, who put out in February his first NFT collection of 1,000 unique pieces, which sold out in just 7 minutes. In this sense, the industry is experimenting with blockchain technology and the metaverse, as Stéphane Bianchi, director of watchmaking and jewelry at LVMH, who stated that Bulgari, Hublot and TAG Heuer were going to participate in the creation of this new universe.
A wild and illegal paradigm
The debate around aesthetic theft and/or fashion fakes becomes a controversial topic in the metaverse. Legal disputes such as Hermès' lawsuit against Mason Rothschild for the creation of its Metabirkins series could also sow trouble at Generative Watches, and its collection of 1,000 NFTs that mimic designs of Swiss watchmakers.
Jesus Calderon could also face such an accusation for the creation of his virtual "Rødex Bitmariner", which digitizes Rolex's iconic Submariner design.
The watches from today's drop pic.twitter.com/cnjO6kCXNm

— Gen.Watch Jesus ⌚ (@the3djesus) March 12, 2022
Another issue that has been on the table has been setting volumes and setting appropriate selling prices; since NFT production of watches is relatively inexpensive. Also whether those prices should be higher or lower than the actual parts.
Really only time will tell if all that conservative industry linked to Swiss watchmaking decides to embark on this new paradigm, and try to monopolize the virtual universe as well.