READ IN: Español
Despite having 2.6 million followers in her Instagram account, influencer Ariana Renee (@arii) has been unable to sell the 36 minimum t-shirts that would have allowed her to start the first shipments of her brand.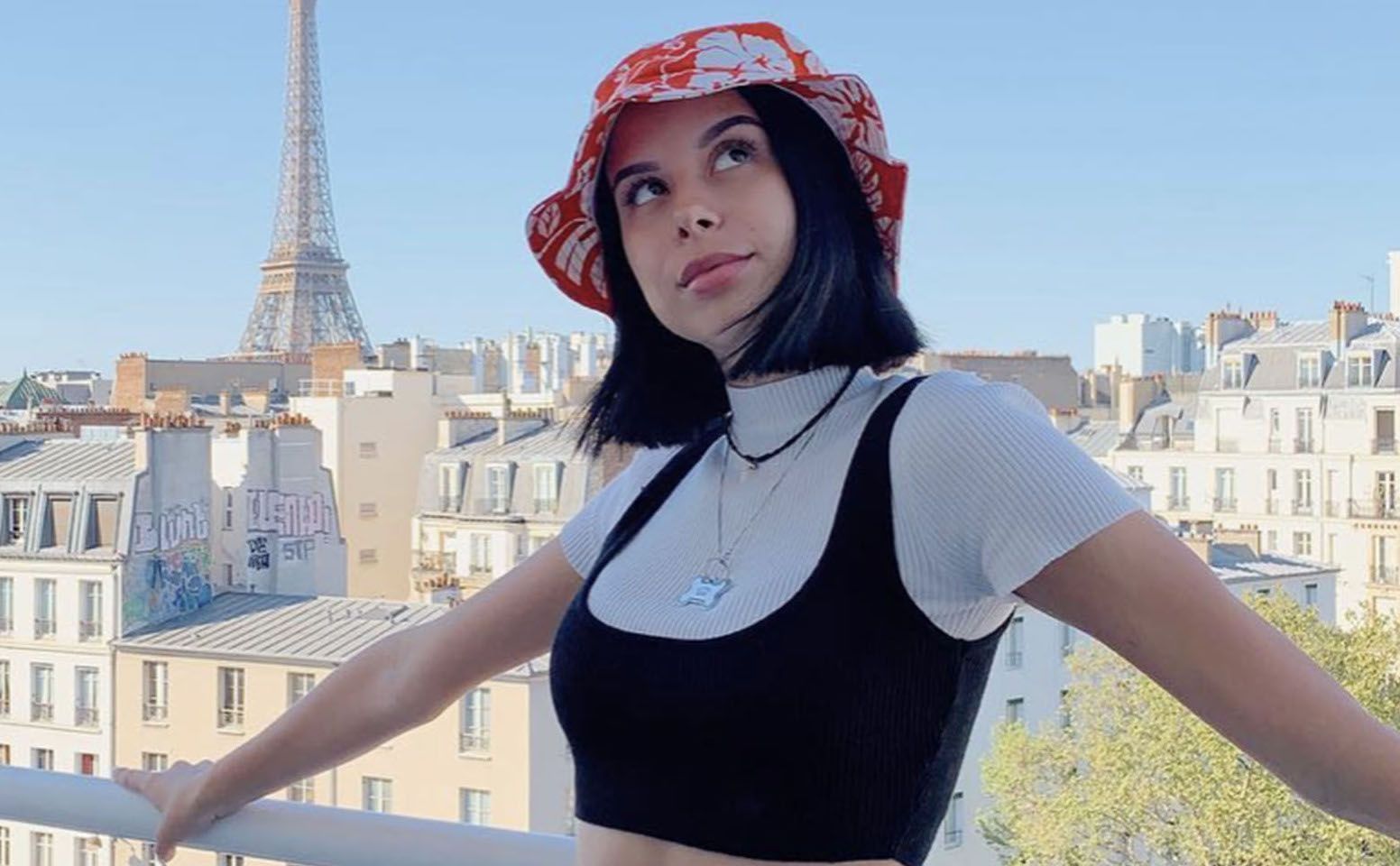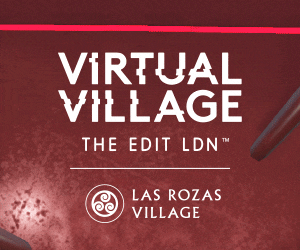 Is the influencer bubble about to burst?
The Californian woman known as Arii became famous about three years ago thanks to her videos on the social app Musicall.ly. Her fame is reflected in her Instagram: she handles figures of more than two million followers on her account. A few weeks ago, she announced in the app the release of her own clothing brand, ERA.
But the business has turned out to be a failure. A few days ago, Ariana was uploading a publication to Instagram (which she later deleted) telling her case. The company she worked with asked her to sell a minimum number of garments in order to be able to send the order packages and produce the entire collection. The initial figure was only 36 t-shirts, but despite the massive volume of followers, she has not managed to sell that amount.
In the post, Arii states that her publications about the brand were receiving very good feedback, with a multitude of responses announcing that they would buy the garment. She has also accused her close circle of not having helped her enough in the project. "I sent PR packages to my friends, but I didn't get get any feedback from them (…). The people I thought who would support me, really didn't nor did they share any of my post (all I asked for)".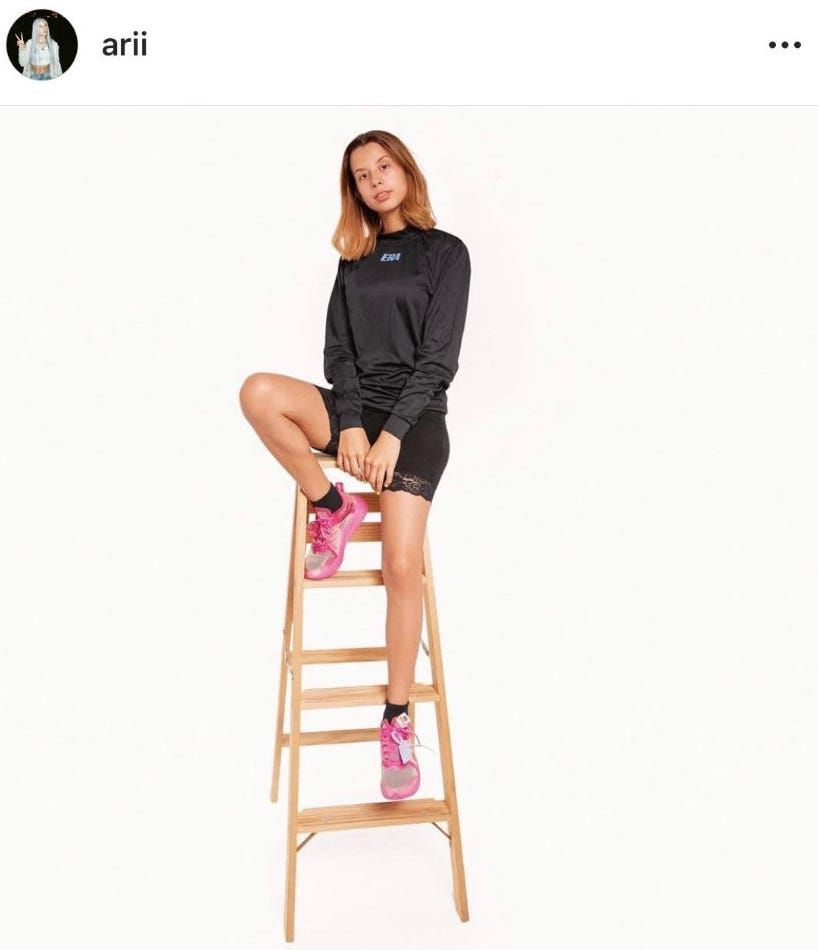 Influencer assumed that the number of viewers watching your publications would be sufficient marketing strategy for her product. But the fashion business, like any other, requires prior commercial knowledge. And one of the basic things to keep in mind is that your followers aren't necessarily your customers.
Arii's case has triggered a reflexion on the current situation of the influencer panorama, a bubble that seems to be about to burst. The matter has made it clear that the volume of followers does not imply at all the commitment of the same with your project and that the engagment is a more important factor than it seems. Without any doubt, the influencer phenomenon has caused such a radical change in the fashion and advertising industry that it is difficult to guess where the limits are and what will happen next.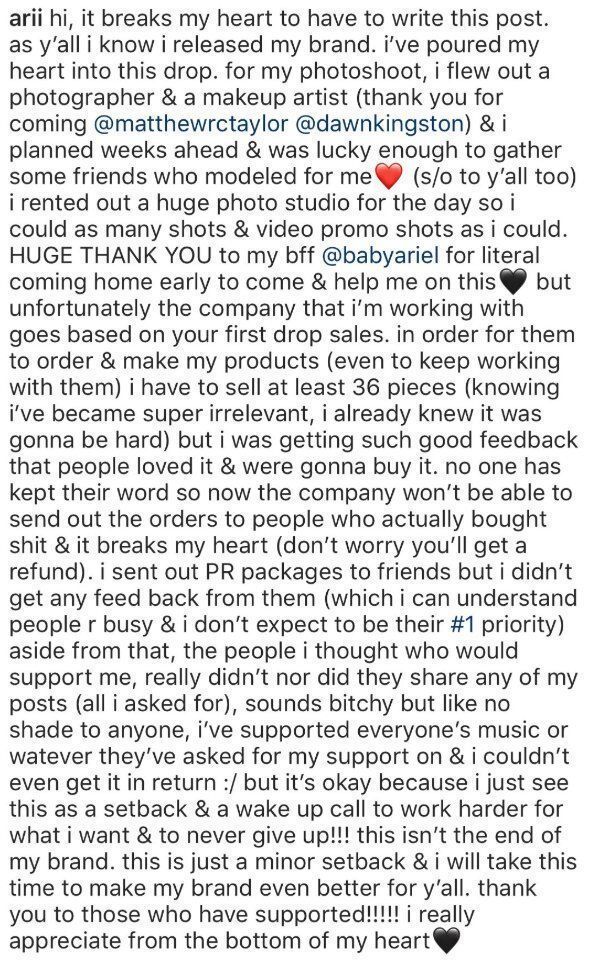 On the other hand, the girl seems to have assumed that having a high number of followers automatically validates your skills and your talent to launch a project of your own. The truth is that the clothes of her brand could not boast of an overly creative design, and not far from that pile of fashion brands initiated by pseudocelebrities that do a disservice to the artistic dimension of fashion. "If I see myself as a fashion designer, that's what I am", Ariana replied to a user who pointed out the unattractive look of T-shirts. A vision of reality that denotes the infantilization that many influencers show and that demonstrates their total irresponsibility to face a business (and to face life in general).
For now, ERA account has just 2,450 followers and no publications. Its bio promises that they "will come back soon".
If you still haven't read the story of the influencer who faked her stay in Coachella click here.