READ IN: Español
ASICSTIGER collaborates with the world-renowned Japanese designer Sneakerwolf in the new GEL-KAYANO TRAINER resulting in the "Anarchy in the Edo Period".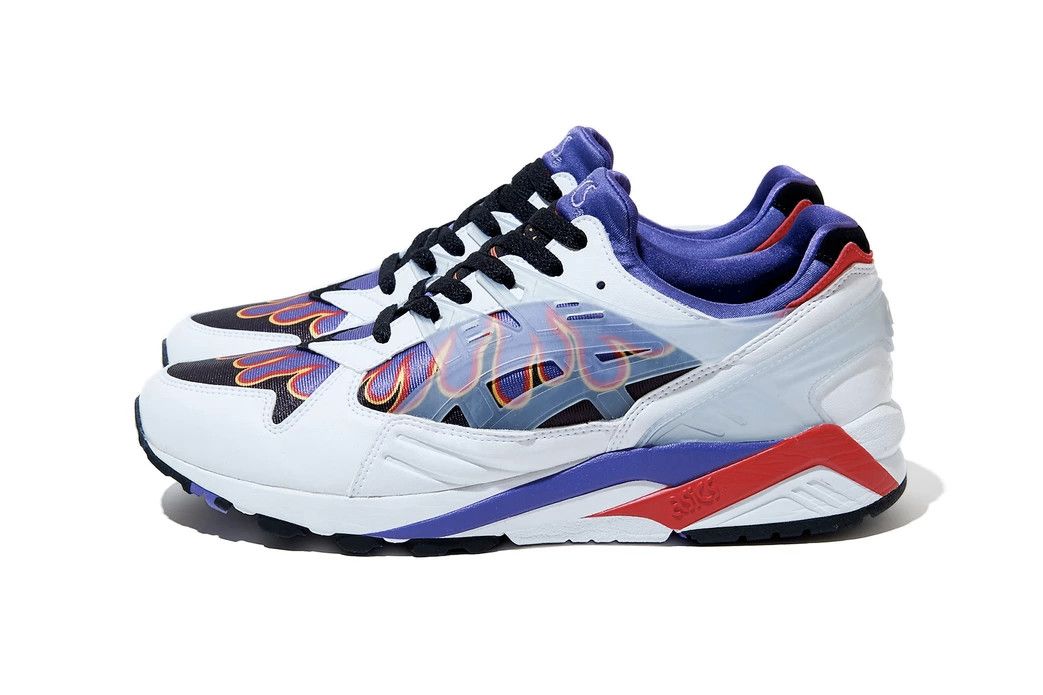 Inspired by the 18th-century Japanese Edo Period, a significant period in Japanese history, the design of these ASICSTIGER shoes revolves around a concept of rebellion. Historically, Japanese plebeians were not allowed to experience luxuries, striking or bright materials; even real colors such as purple, red and gold were prohibited.
To express the rejection of these restrictions, Snealkerwolf's GEL-KAYANO TRAINER (@sneakerwolf) combines these forbidden elements in a boldly striking design. With a mesh in white and lilac combined with a synthetic leather upper, the shoes are presented in premium materials. The shoes include flame-shaped graphic trims and the ASICS stripes are translucent, showing their fiercest and hottest intention.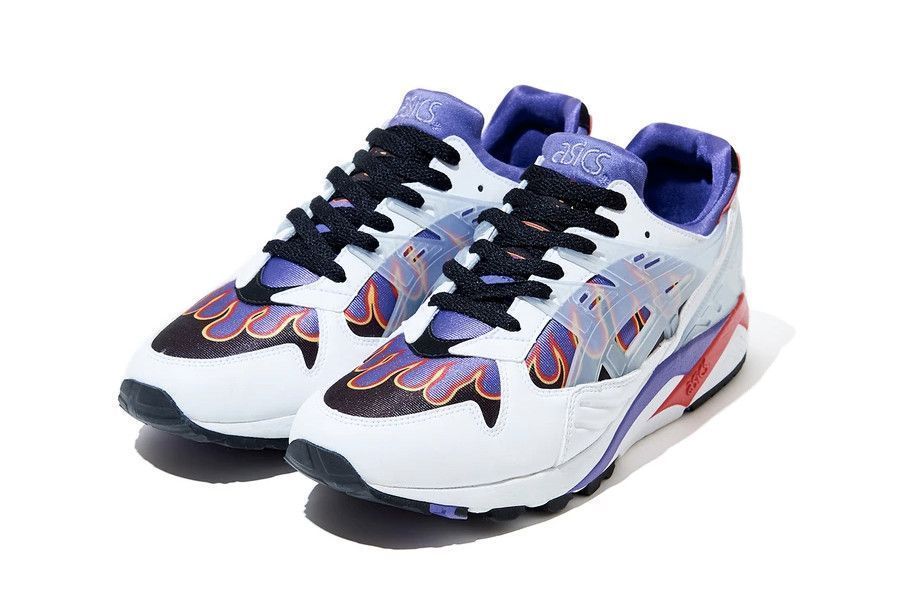 "Fires and fights are the flowers of Edo." The sole design includes a circular 'A' written in Kanji in the artistic style of Sneakerwolf.
The incredible collaboration of ASICSTIGER x Sneakerwolf "Anarchy in the Edo Period" will go on sale next April 5th for 150€. A shoe loaded with concept and history that defeats the hype with arguments. #musthave