READ IN: Español
Laura Pérez ( @laurappz ) | This weekend Astrid Andersen (@astridandersens) impressed the LFW Men's with her sportdeluxe ungendered 80's proposal. The western, British tradition and contemporary as a reference mix to discard the politically correct and taboos in fashion.
Andersen's Fall-Winter collection is 2018 in its purest form. Make way for a new era that, in turn, predicts the future of the scene. Because the Danish designer has once again demonstrated that she is capable of renewing the fashion cycle with just a blink of an eye, and this time she has done so with a proposal of contemporary and futuristic fabrics.
It is a tribute to the youth subculture of London's eighties and the Buffalo era: a time when the collective of artists, models, stylists and musicians emphasized the importance of a genderless approach to fashion and art. 'The way they've already understood that way of being without gender and without thinking about race or age,' Astrid says. Because that is precisely the movement that prompted people to think differently about fashion; Andersen's current aim: to create a new way – entirely their own – based on all that imaginary of transgression.
On 7th January the London catwalk hosted one of the shinyest collections of the Men's LFW catwalk. It moved through a line of metallic elements and transparencies that merged with the sport ungendered: a proposal for men and women today that does not conceive of gender terms and division in fashion.
The retro-british influences of the 80's and hip-hop culture were unfolded by a contrast of textures and fabrics, colours and prints of haute couture. A line of contradiction between tracksuits and luxury textiles that Andersen understands as references to create the mash-up.
The transgression of the garments was associated to the classic incorporated in the looks: shirts, polo shirts and maxifaldas of pictures and rhombuses more classy were corrupted with hoodies with the logo of the firm, total looks with oversize tendency, thermosealed coats with floral prints, lace and metallic finishes; to make it shine.
ASTRID ANDERSEN - FW18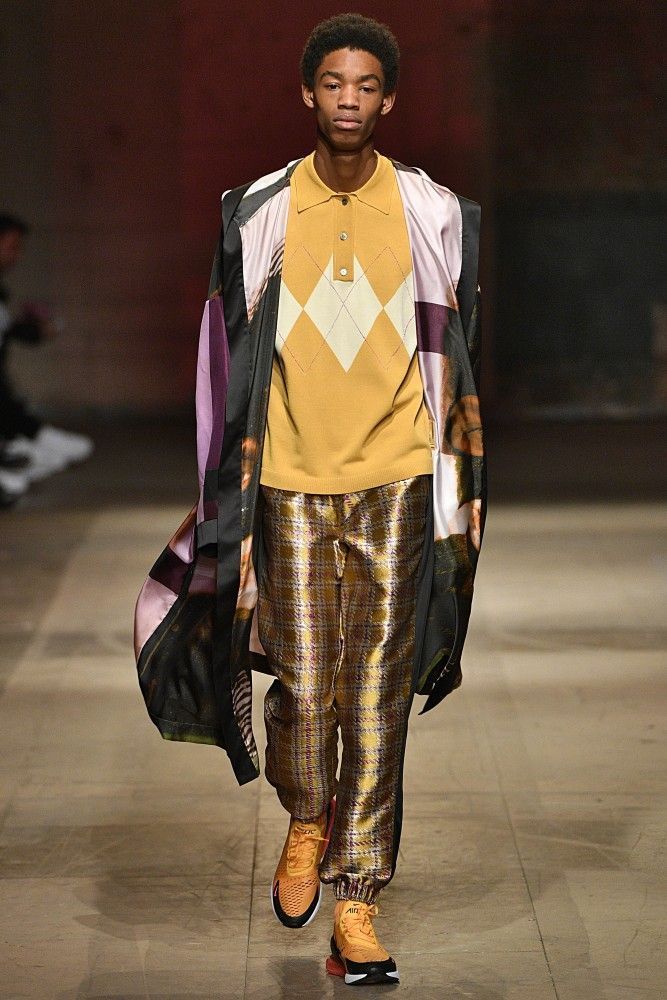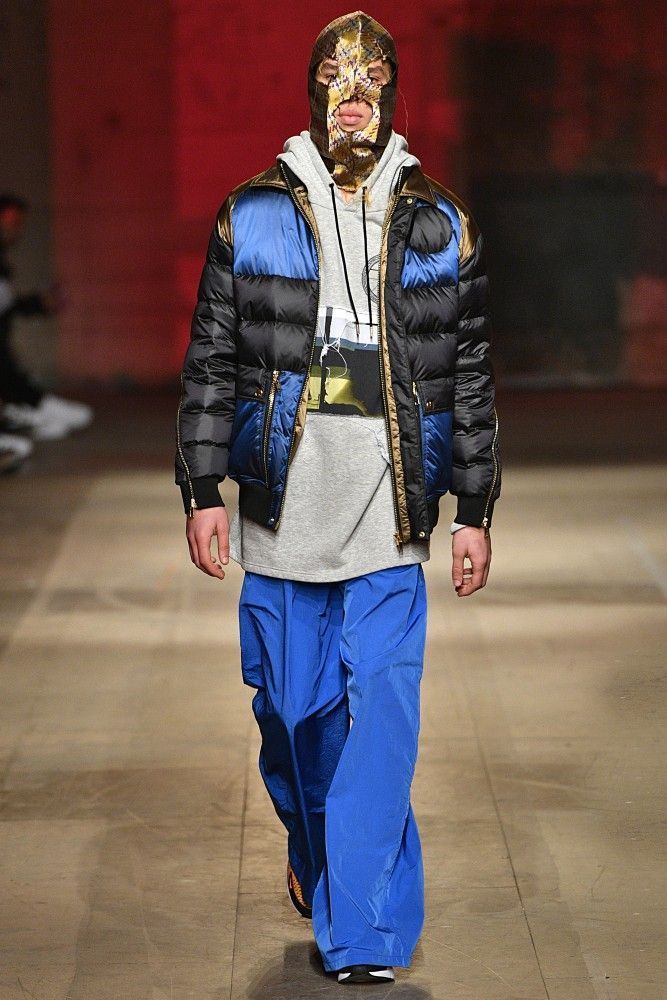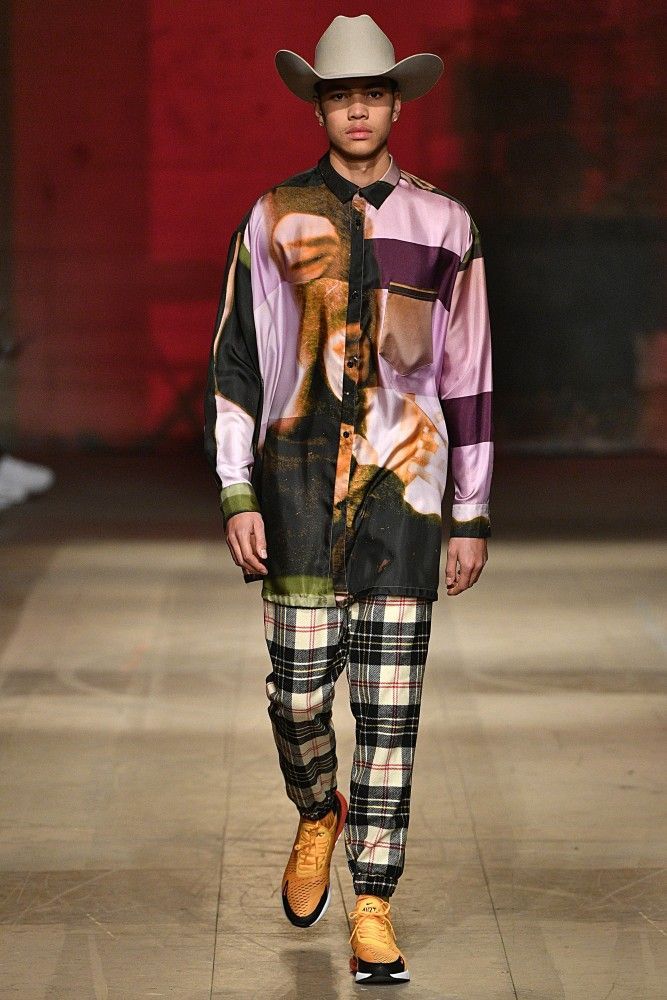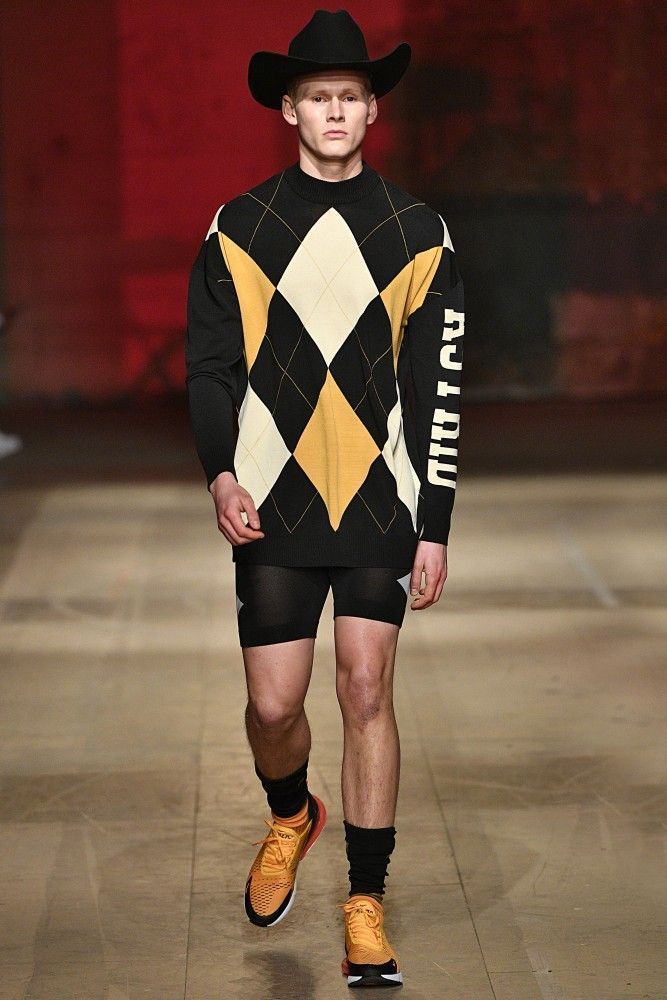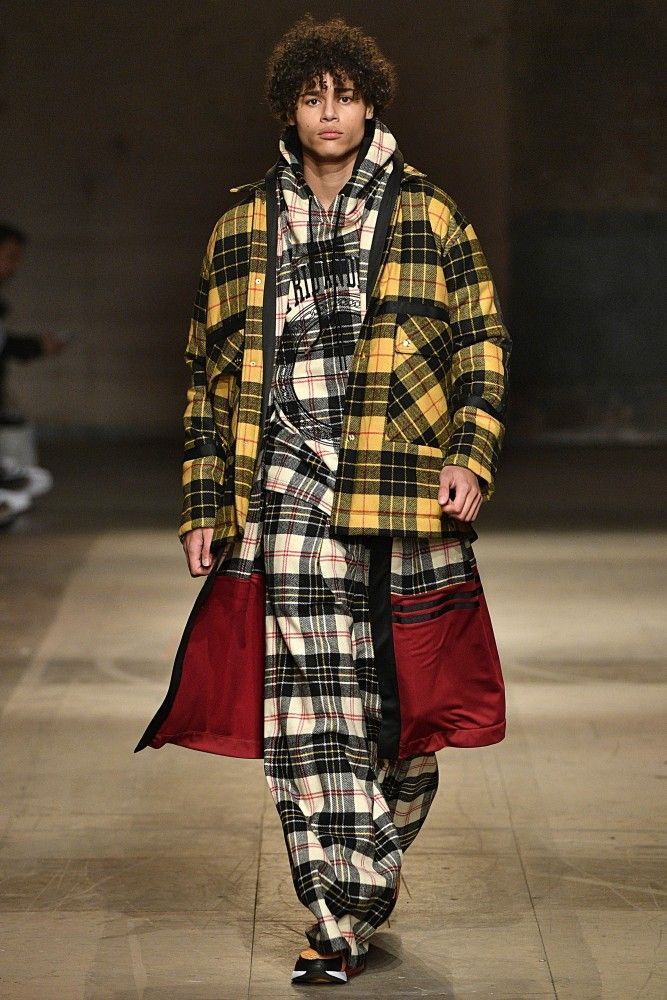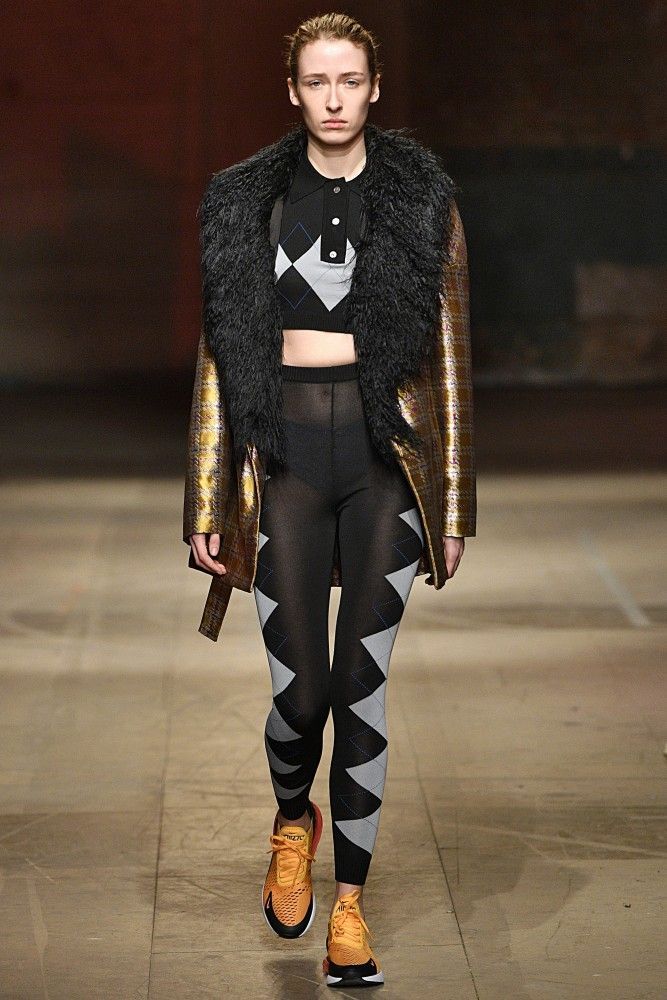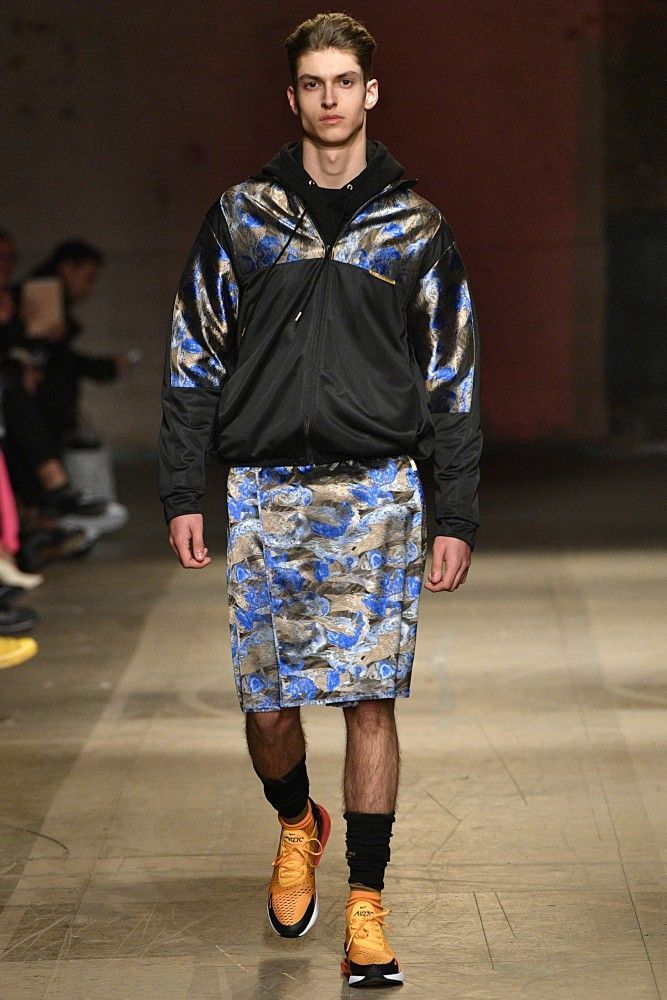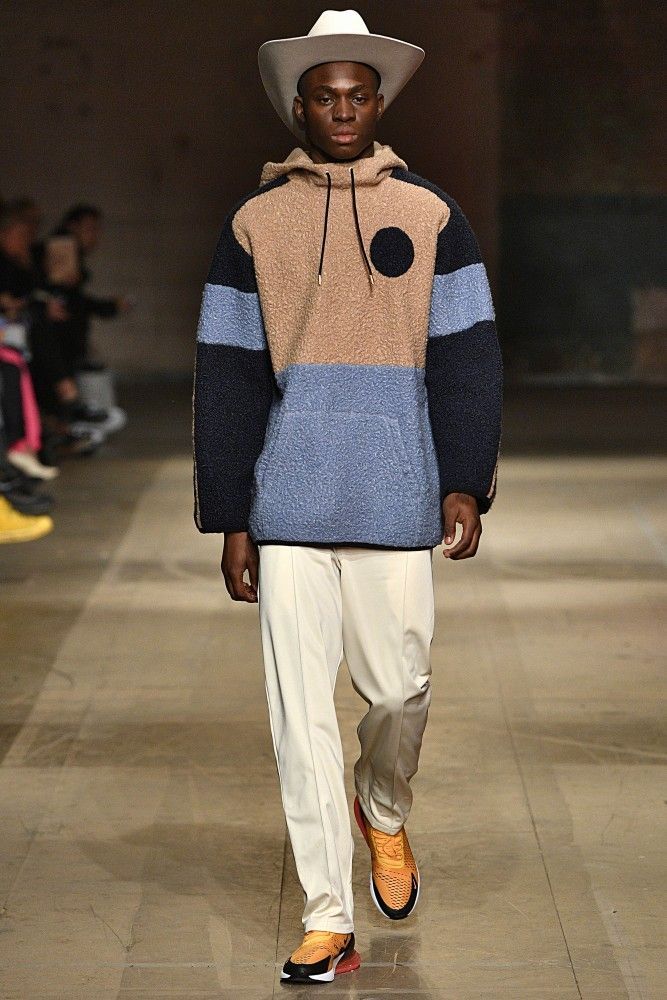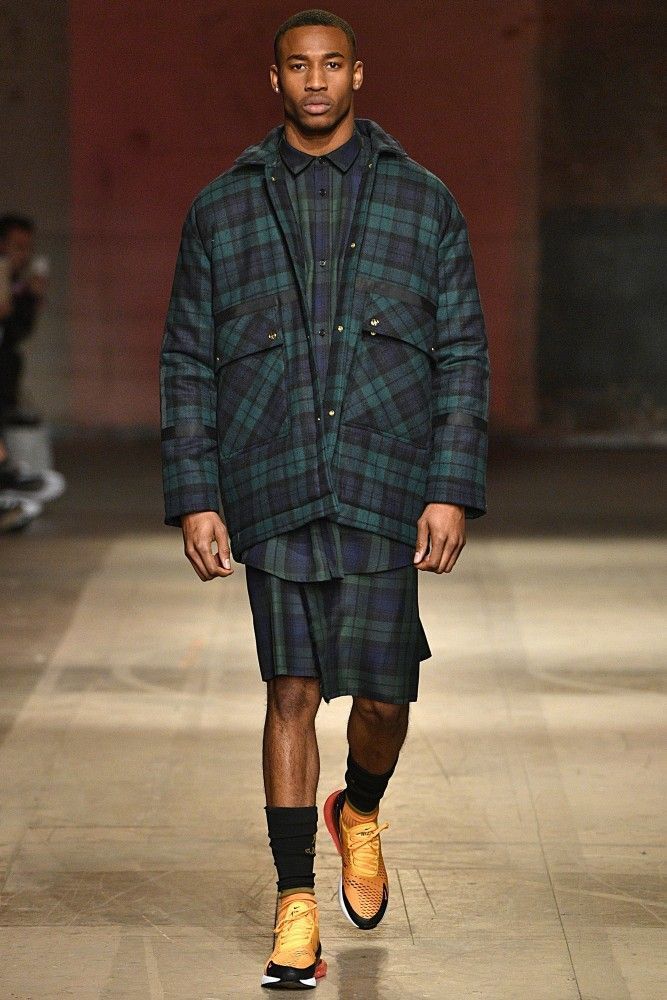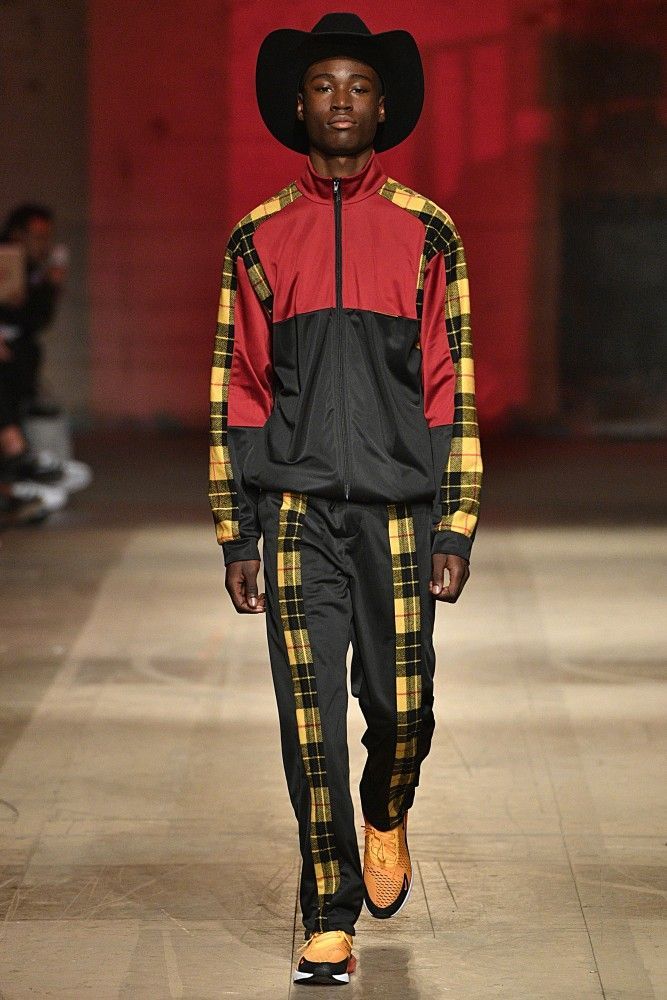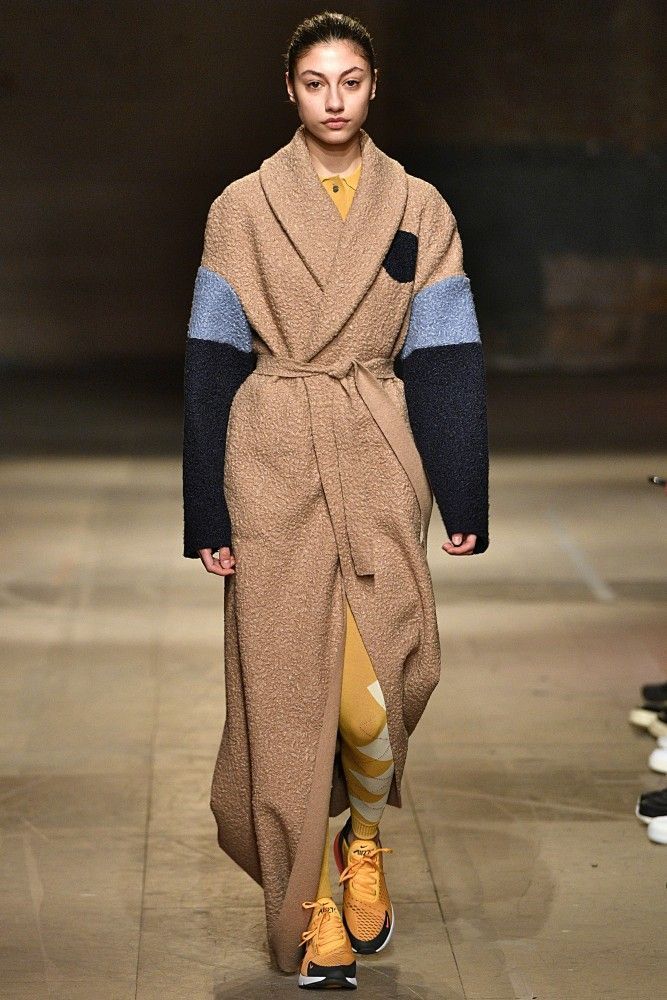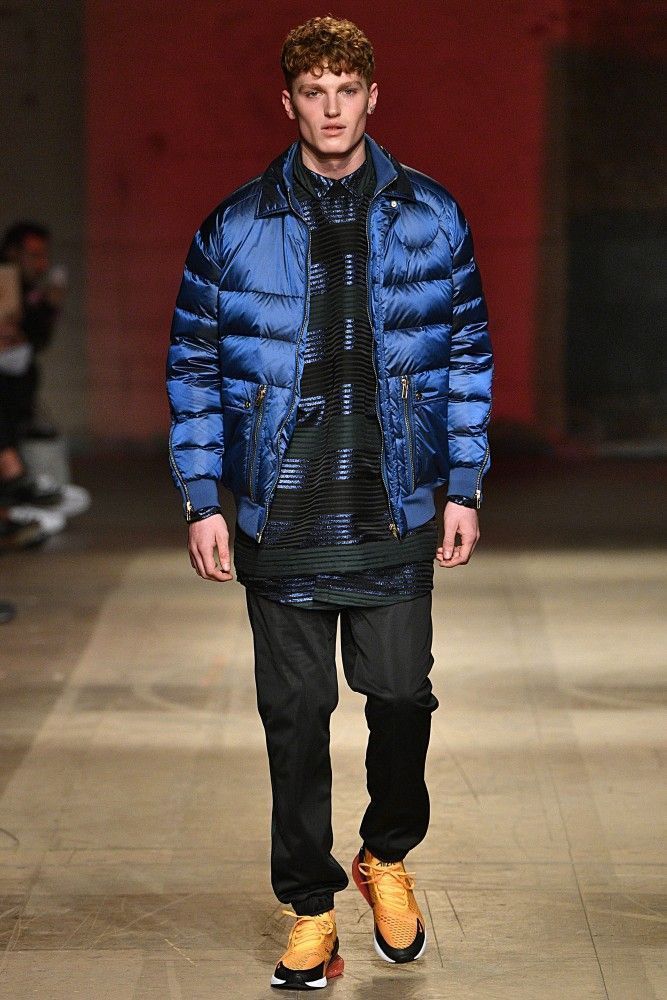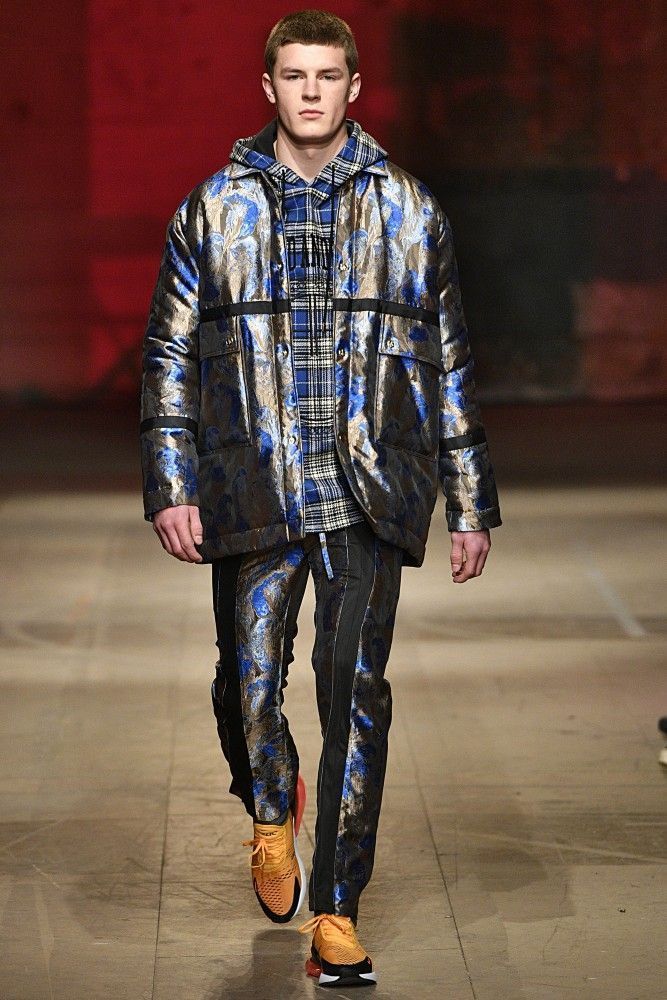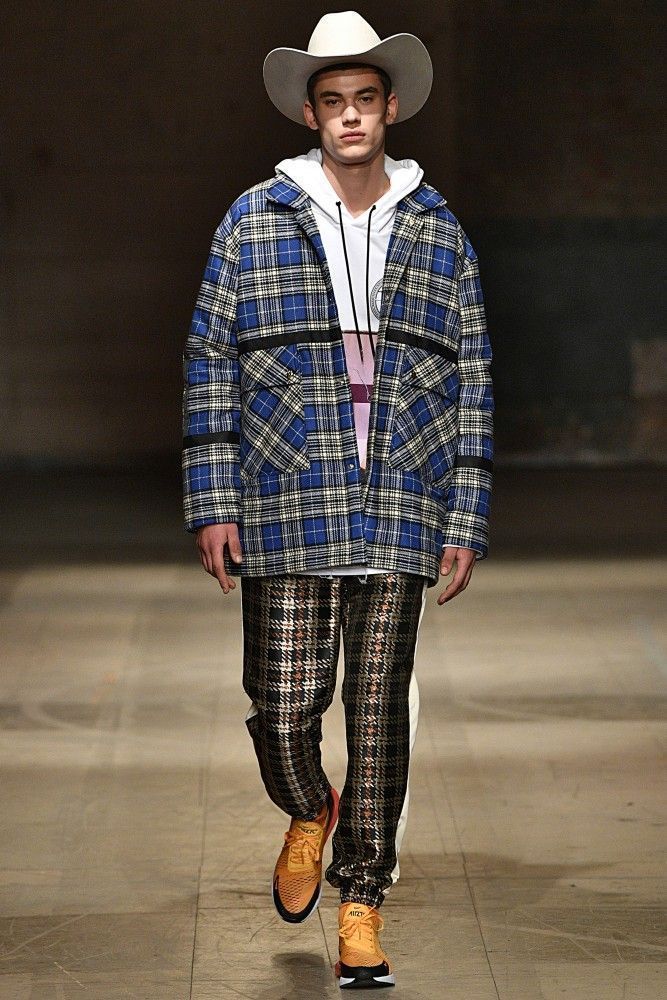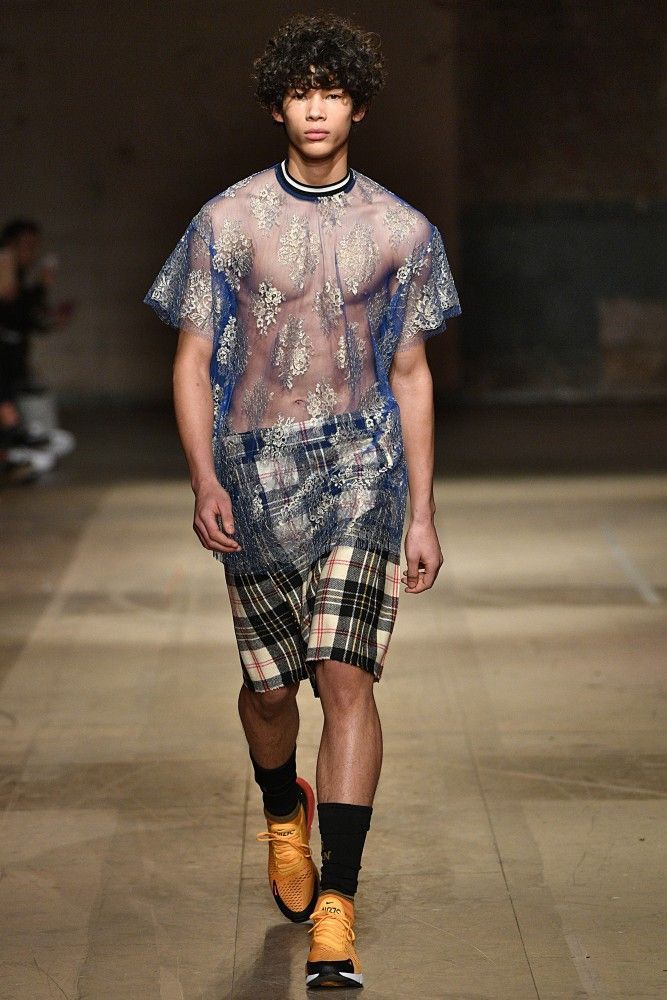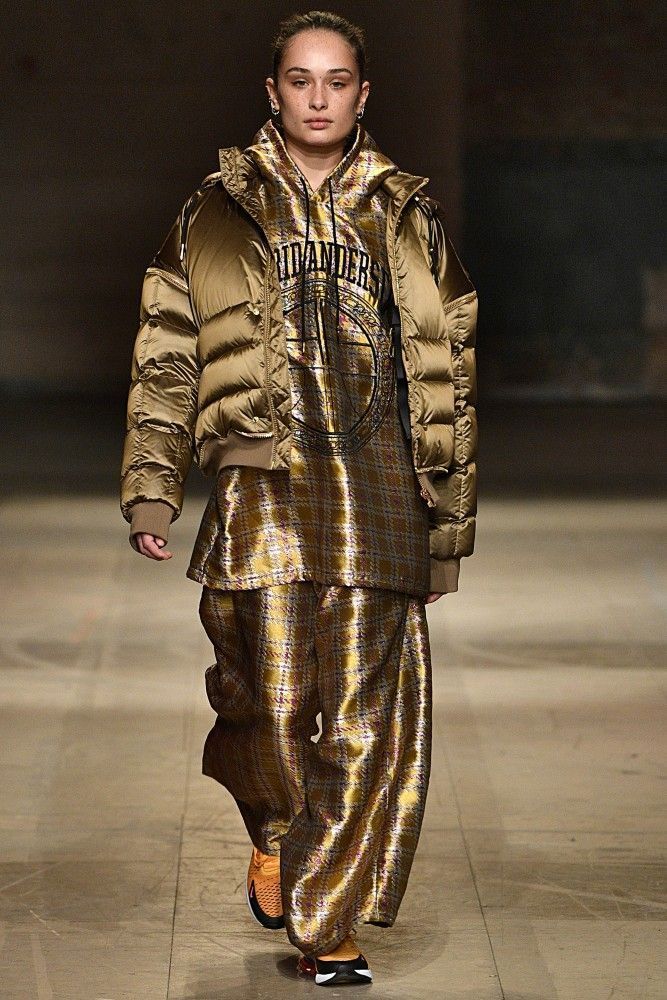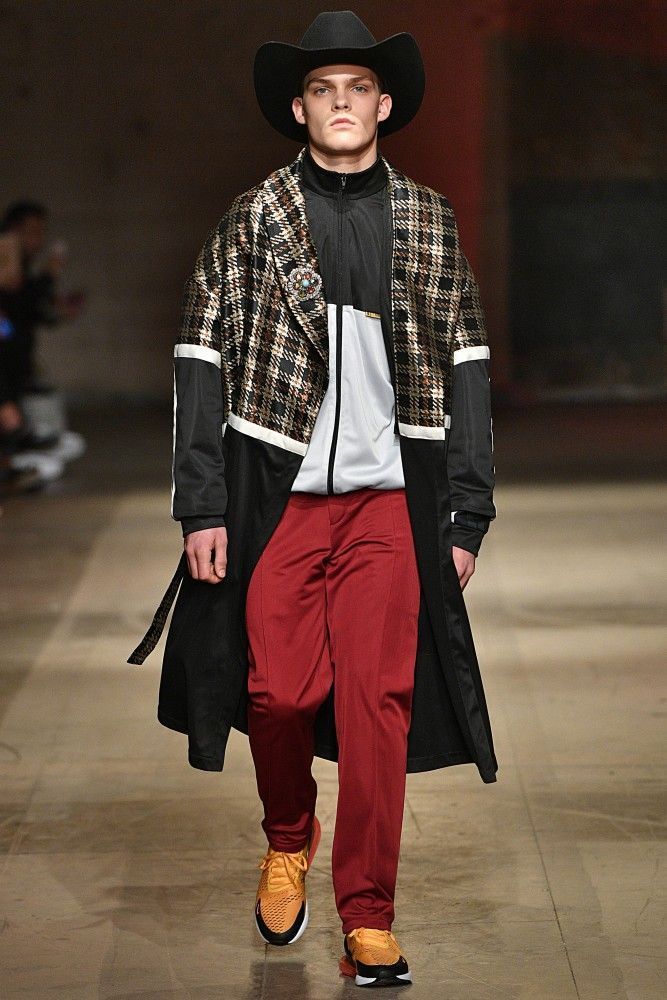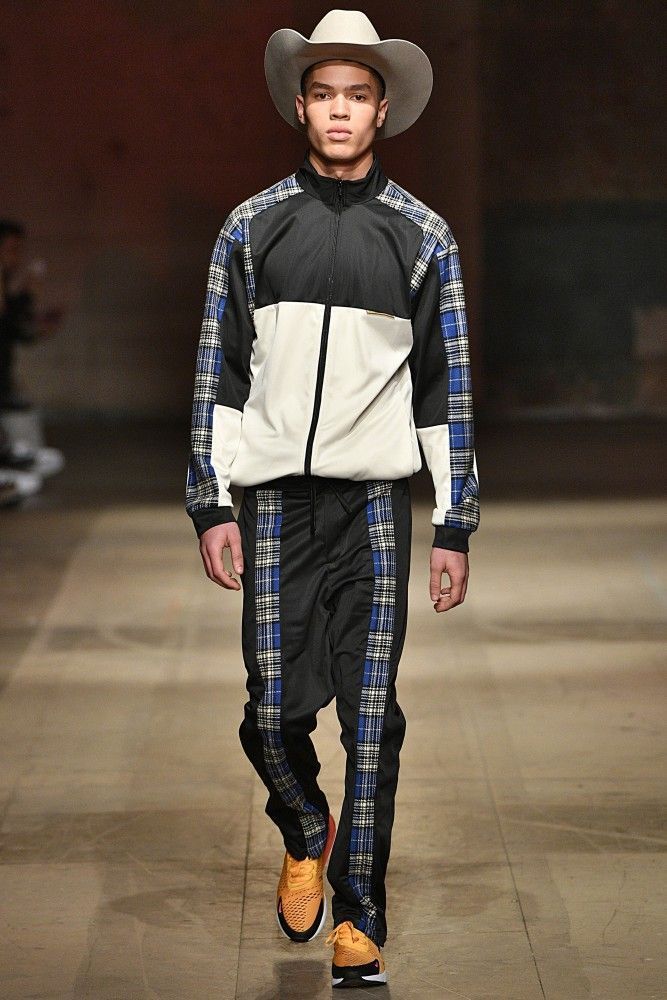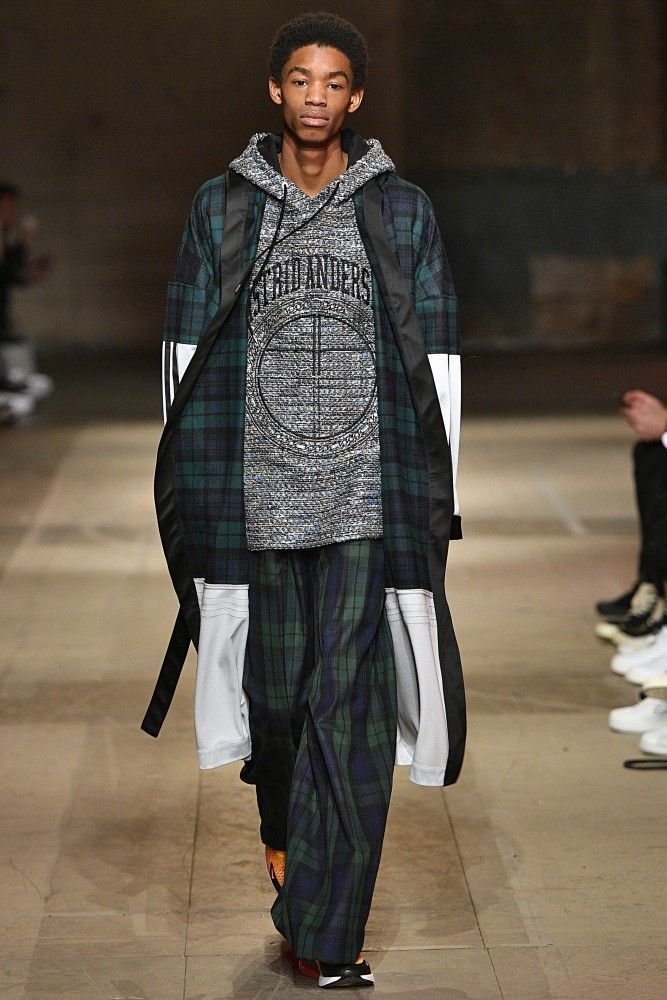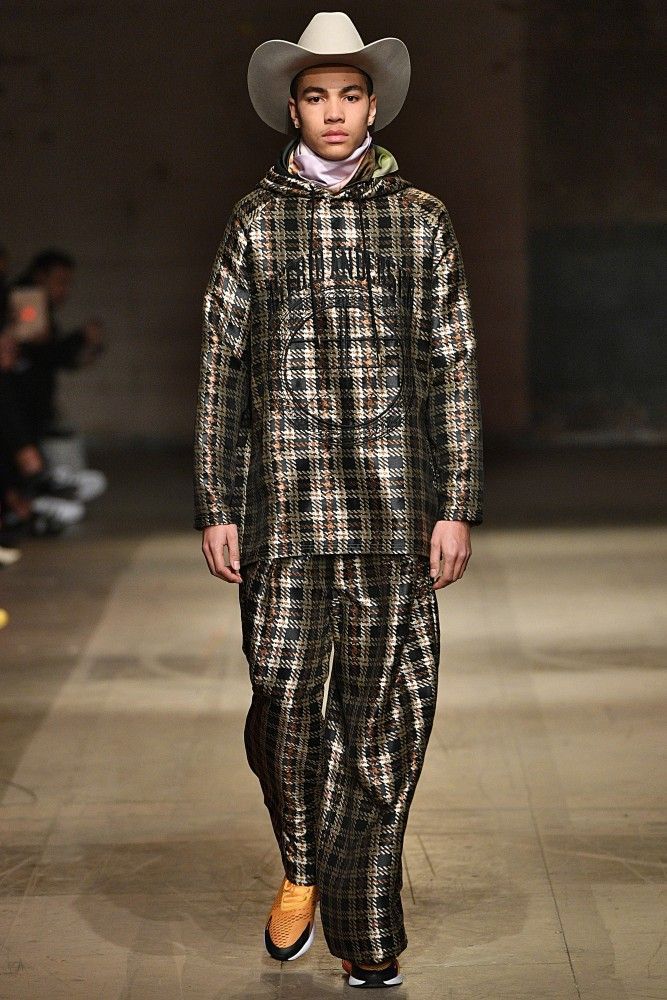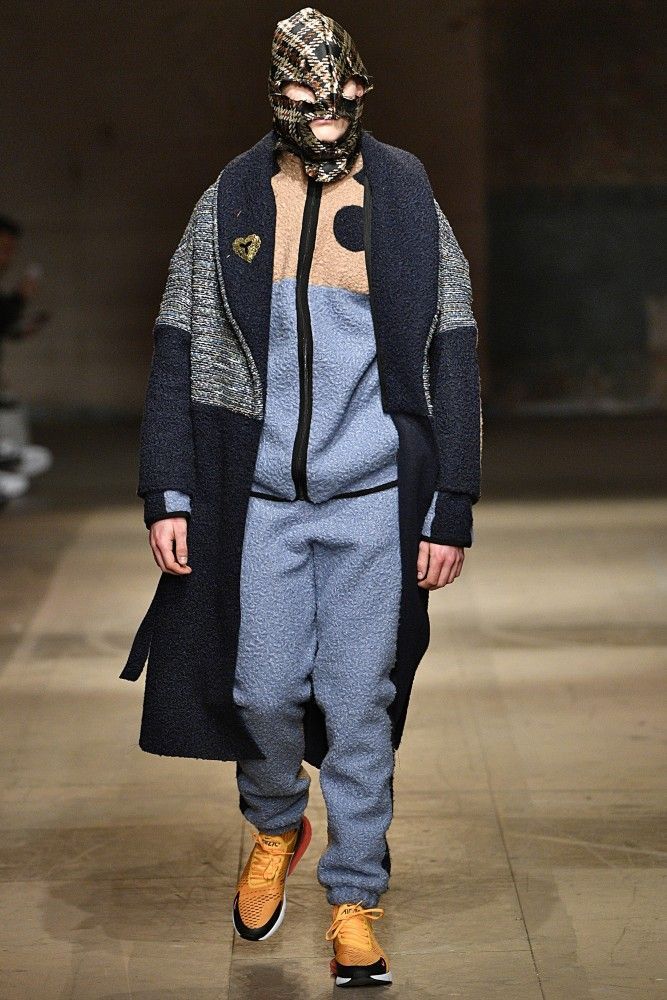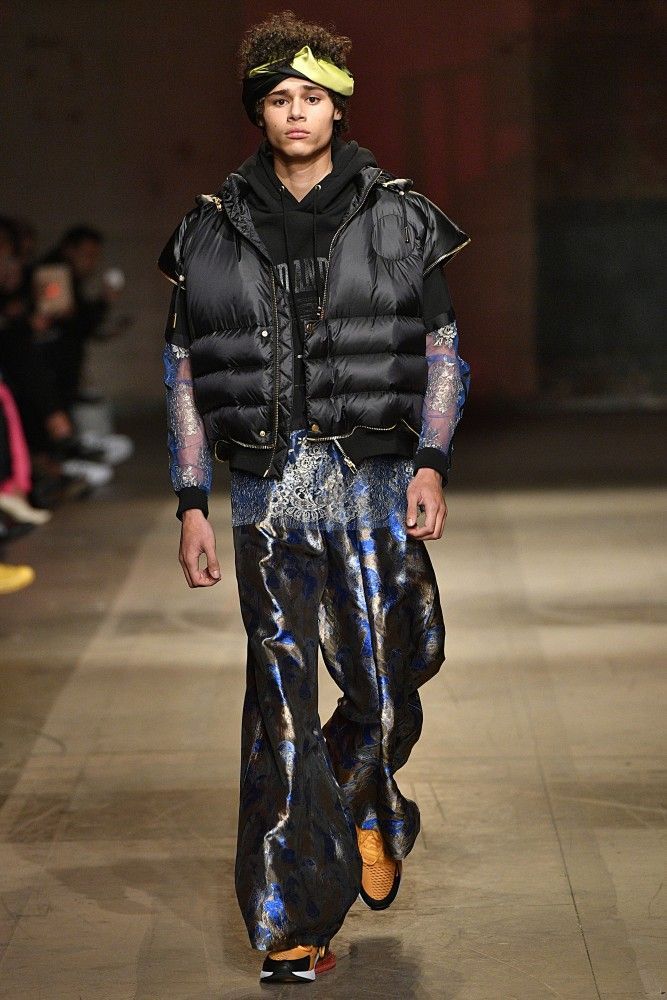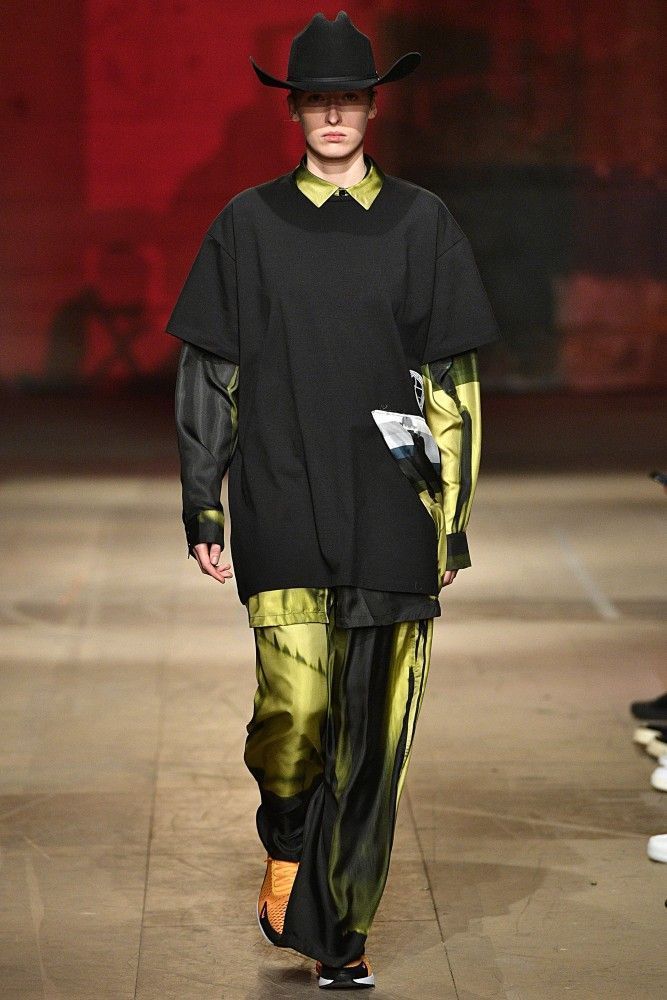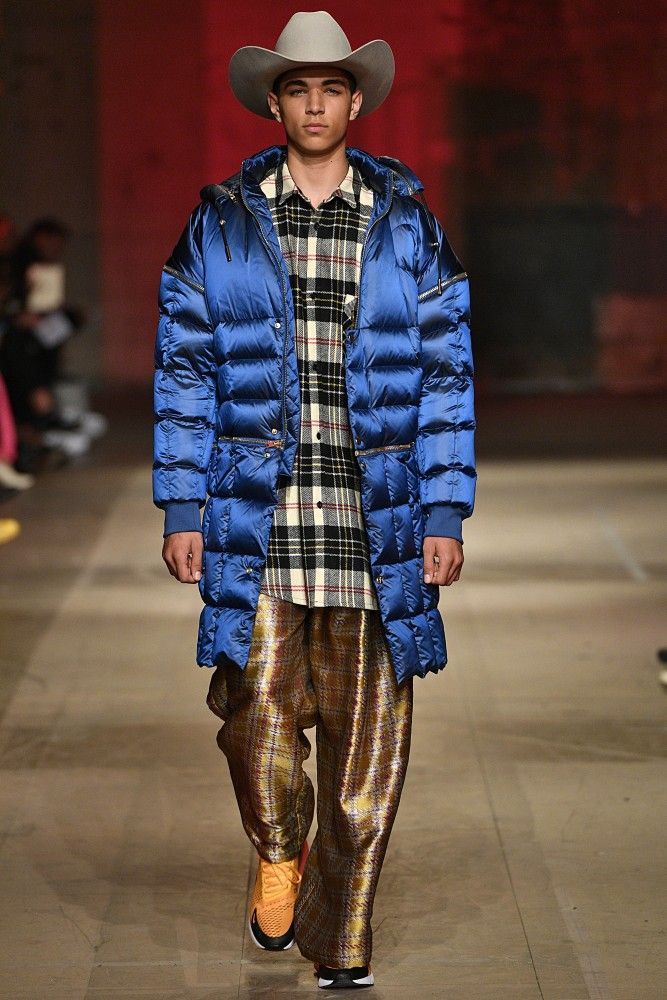 Kimonos and multicolored silk shirts, jacquard and plaid embellished tracksuits, metallized XXL feathers and basket-inspired maxi-jackets were clothed in luxurious materials to elevate the high-street to the top.
As for accessories: cowboy hats, handkerchiefs and tartan masks had just given him the hype to the issue. Finally, one month before the international launch, the new Air Max 270 model was launched: the first glimpse of Nike's tricolor sneakers that are a dream.