READ IN: Español
AVAVAV, the brand that went viral online when it unveiled Moster Boots, confirms the arrival of a second collection created from unused fabrics from luxury brands such as Burberry, Fendi and Jacquemus.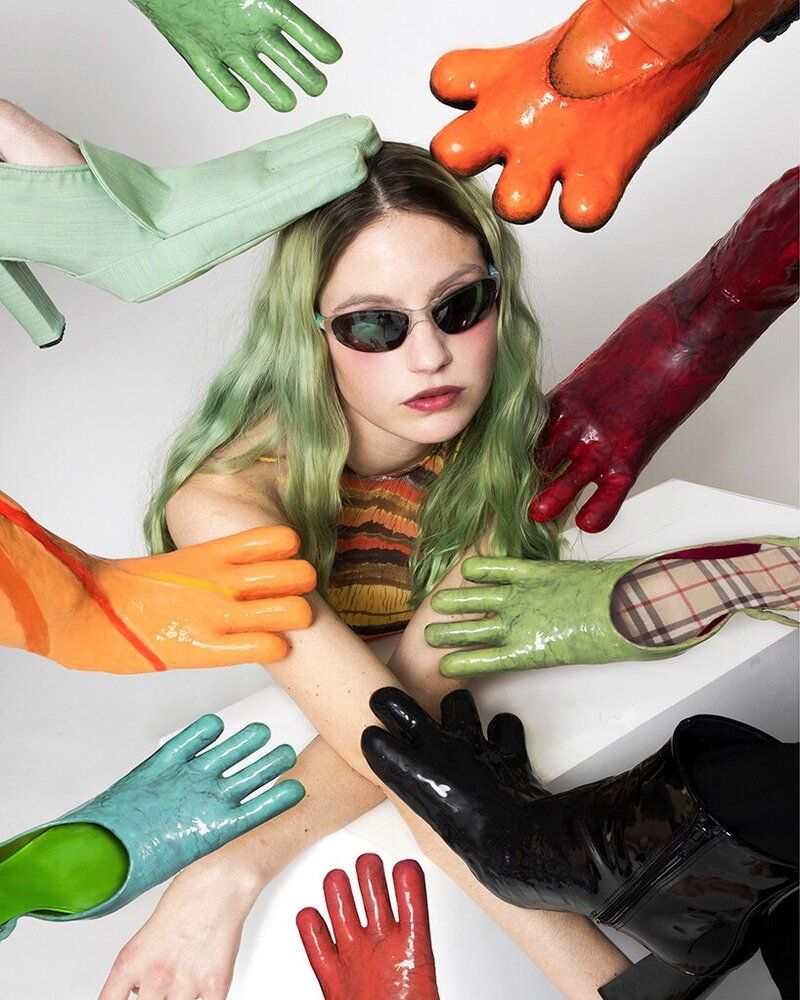 In mid-February this year, AVAVAV presented its four-toed Monster Boots, made from leftover garments from French fashion brands. The boots quickly went viral and the idea of recycling leftovers from other brands was a success.
"There were trademarked fabrics from the most luxurious brands in the industry that were up for grabs, so I decided to include them in the collection. Especially because I think it raises the question of what would happen to them if we weren't allowed to use them," says Beate Karlsson, AVAVAV's creative director.
AVAVAV x f*ndi x b*rberry x j*qcuemus is her new collection and brings scraps of fabric with an extension of her four-toe shoe line. She also launches a cut-out dress with a classic check pattern and coat decorated by Fendi. This recycling of the garments was carried out without any permission from these three famous brands, as AVAVAV took the pieces from dumpsters.
All the garments in the collection come with a label indicating the origin of the garments and materials used. As for the possible legal response from the brands, AVAVAV has already commented that it will not be able to pay for the lawsuit financially.