READ IN: Español
It seems that 'The Simpsons' never goes out of fashion. And if not, just ask Bad Bunny or Demna. Now, the Puerto Rican singer is using the iconic cartoons to launch the music video for 'Te Deseo Lo Mejor'.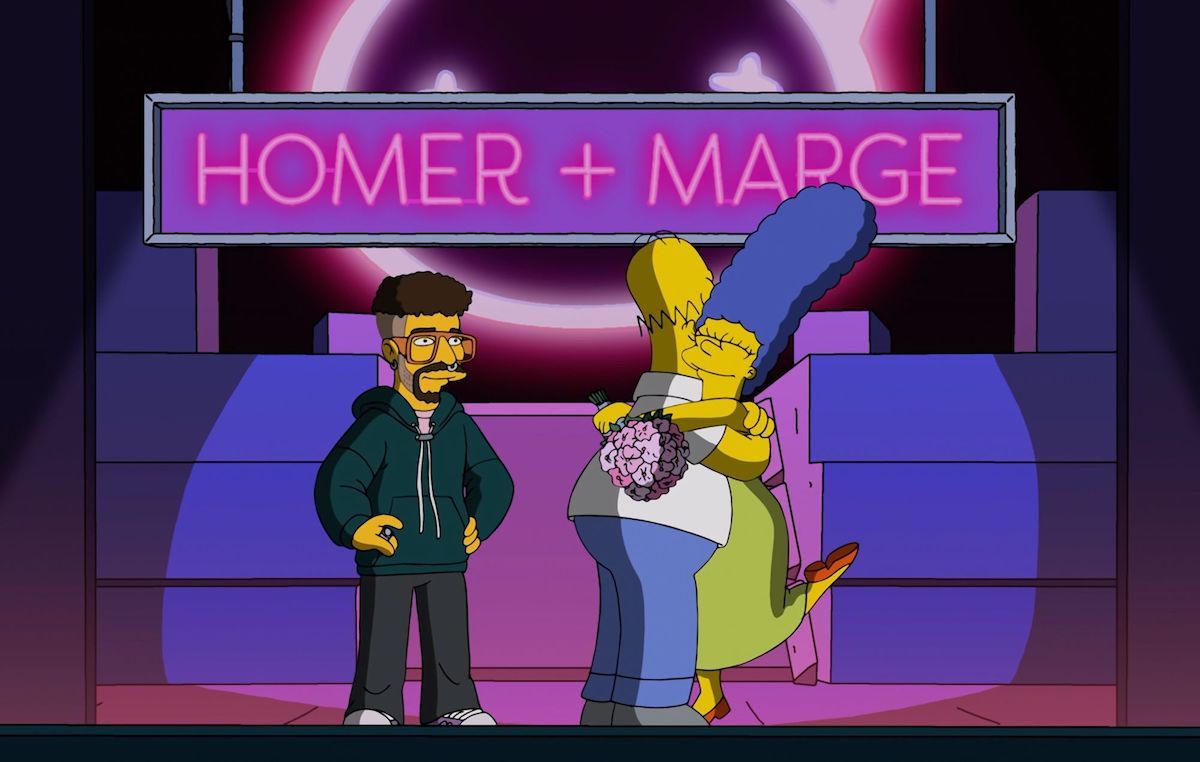 Bajo la dirección de David Silverman, quien ya ha dirigido anteriormente varios episodios de la serie, Bad Bunny se adentra en el universo de 'Los Simpson' de la mano de los protagonistas. A través de este nuevo videoclip nos sumergimos en una nueva historia que arranca con una discusión entre Homer y Marge, lo que trae fatales consecuencias para él.
Under the direction of David Silverman, who has previously directed several episodes of the series, Bad Bunny enters the universe of 'The Simpsons' hand in hand with the main characters. Through this new music video we are immersed in a new story that starts with an argument between Homer and Marge, which brings fatal consequences for him.
After suffering Homer's abandonment by the rest of his family, the main character turns to Bad Bunny's songs before going to one of his concerts. It is there where he meets Marge, Bart, Lisa and Maggie and, thanks to the singer's help, he manages to get them back together and continue with what was his 'normal' life before the argument.
'Te Deseo Lo Mejor' is part of El Último Tour Del Mundo, the Puerto Rican artist's third studio album.