READ IN: Español
A running style shoe, which continues with the uglywear line that began its predecessors and gave rise to a community that loves reconstructed, avant-garde and ultramodern shoes.
After the emblematic "Triple S", Balenciaga launched the "Track Trainer"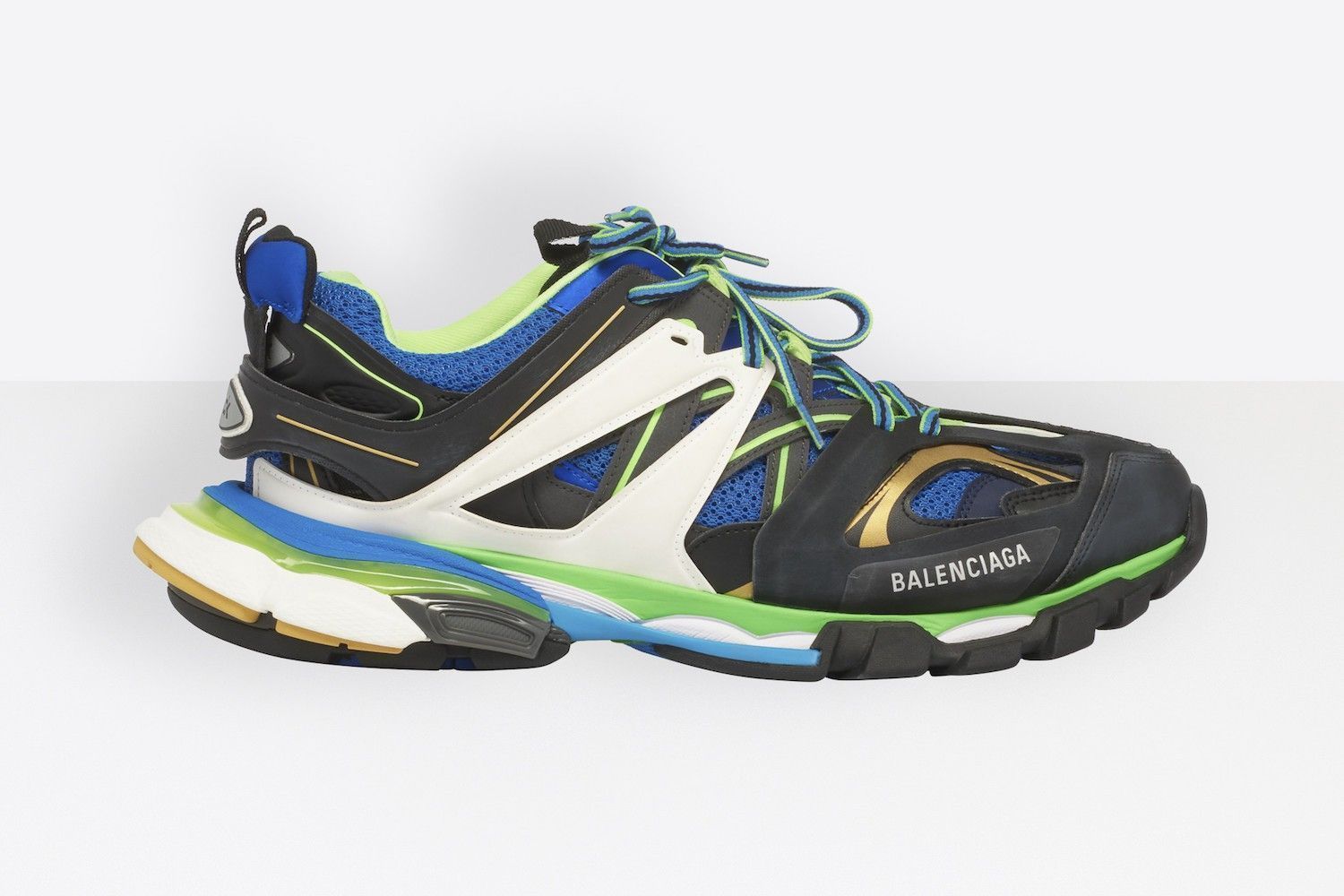 When Balenciaga turned its attention and finally participated fully in the footwear sector with the "Triple S" and "Track Trainer", it managed to displace the shoes that at that time held the center of consumer desire, the Yeezy. Looks were no longer thought of from top to bottom to focus the look from bottom to top, Demna Gvasalia changed the way of conceiving styles of the crazy for fashion, any look can be saved if you wear interesting slippers.
Once again, their "Track Trainer" is in the news after its launch with the debut of a new look with a line of renewed and vibrant colors following the current trend: Blue, Green, Yellow/Grey, Black/Burgundy, Red/Black, White/Orange and more.
The silhouette of the "Triple S" are more robust and heavier than the "Track Trainer", its design is based on comfort and sporty utility, so they were intended to be lighter and more durable, intended for the runner usual. Its main construction is based on materials such as mesh and nylon, and a system of double cord layers that provide greater support to the foot, the rubber of the sole provides great agility.
Balenciaga Track Trainer - SS19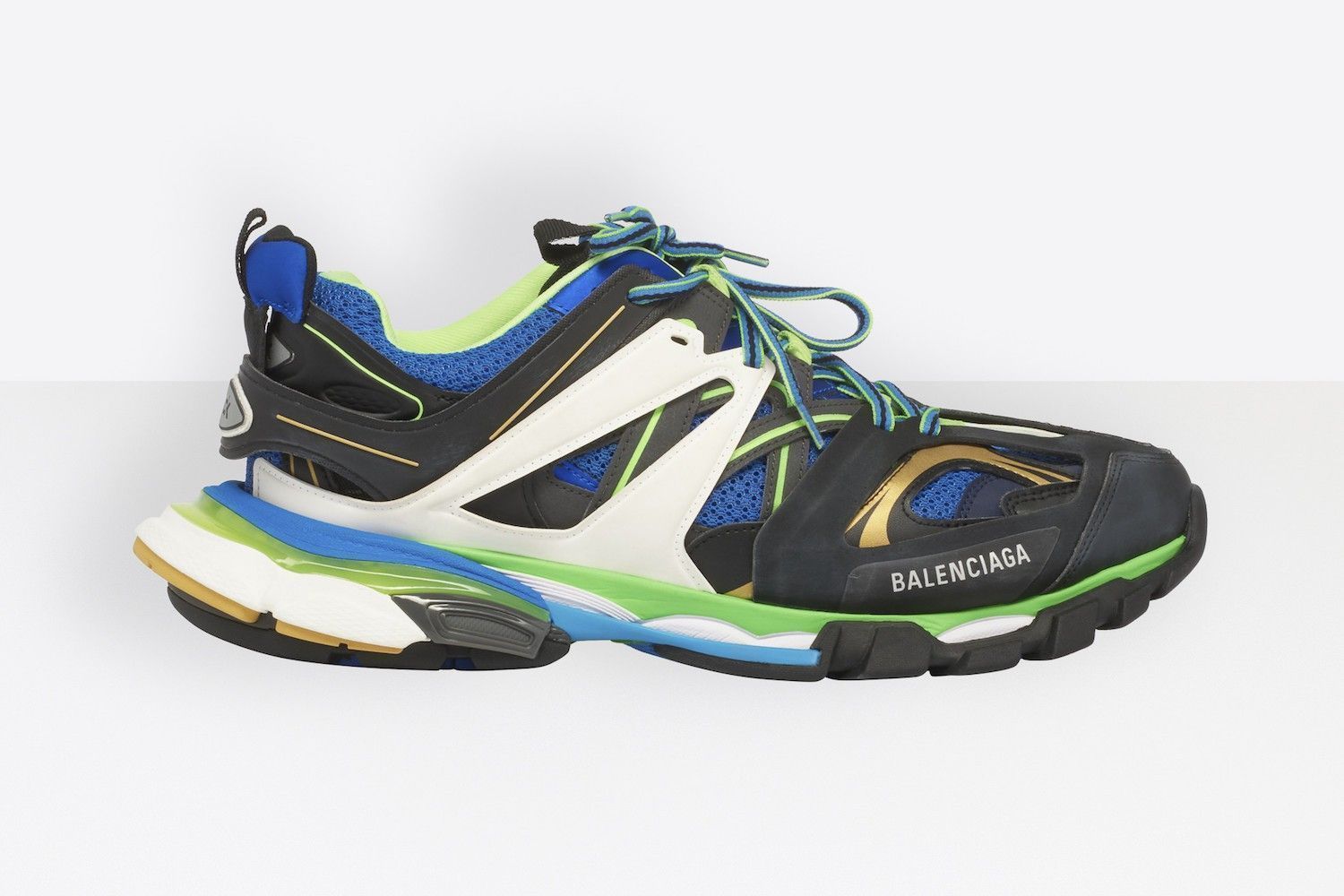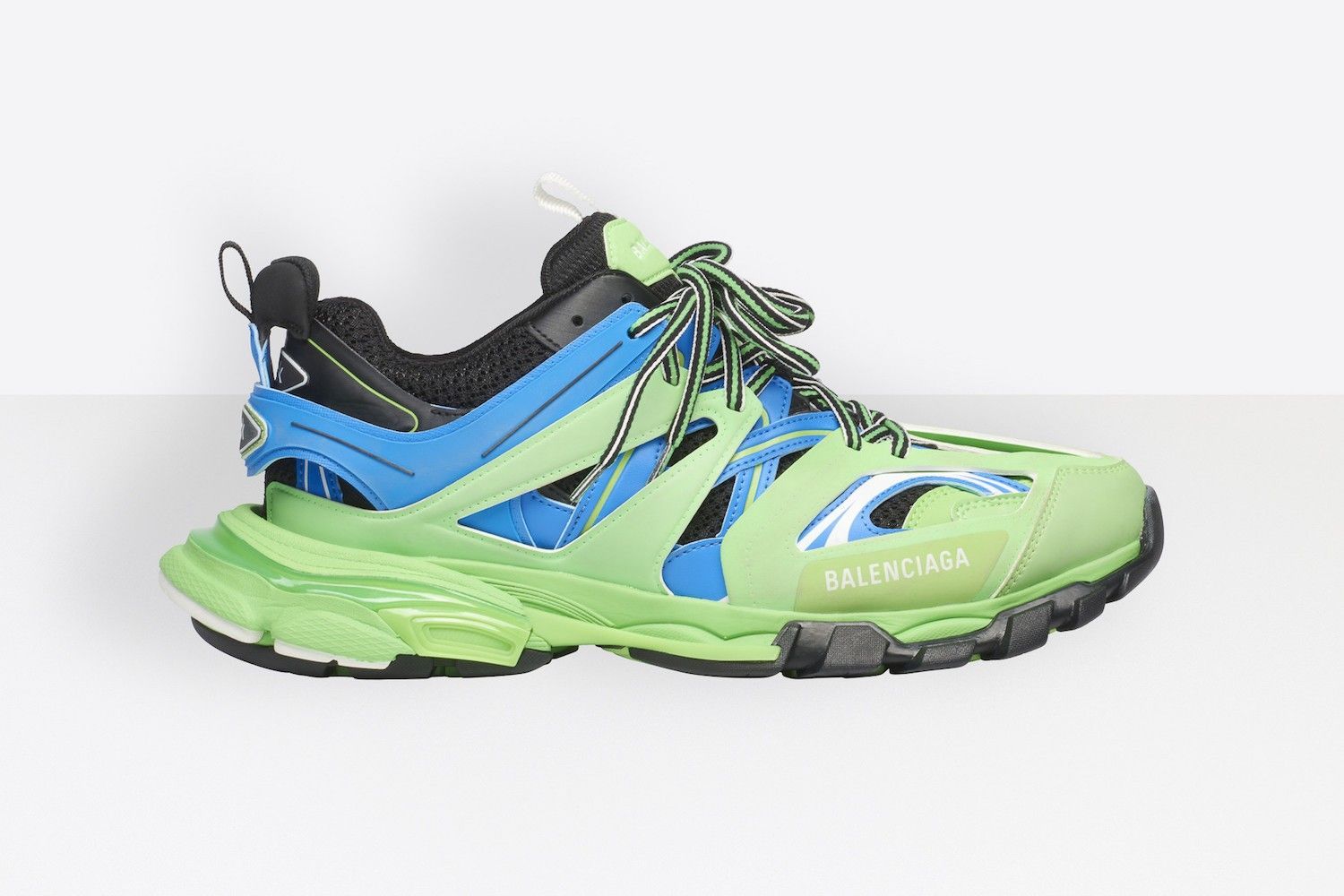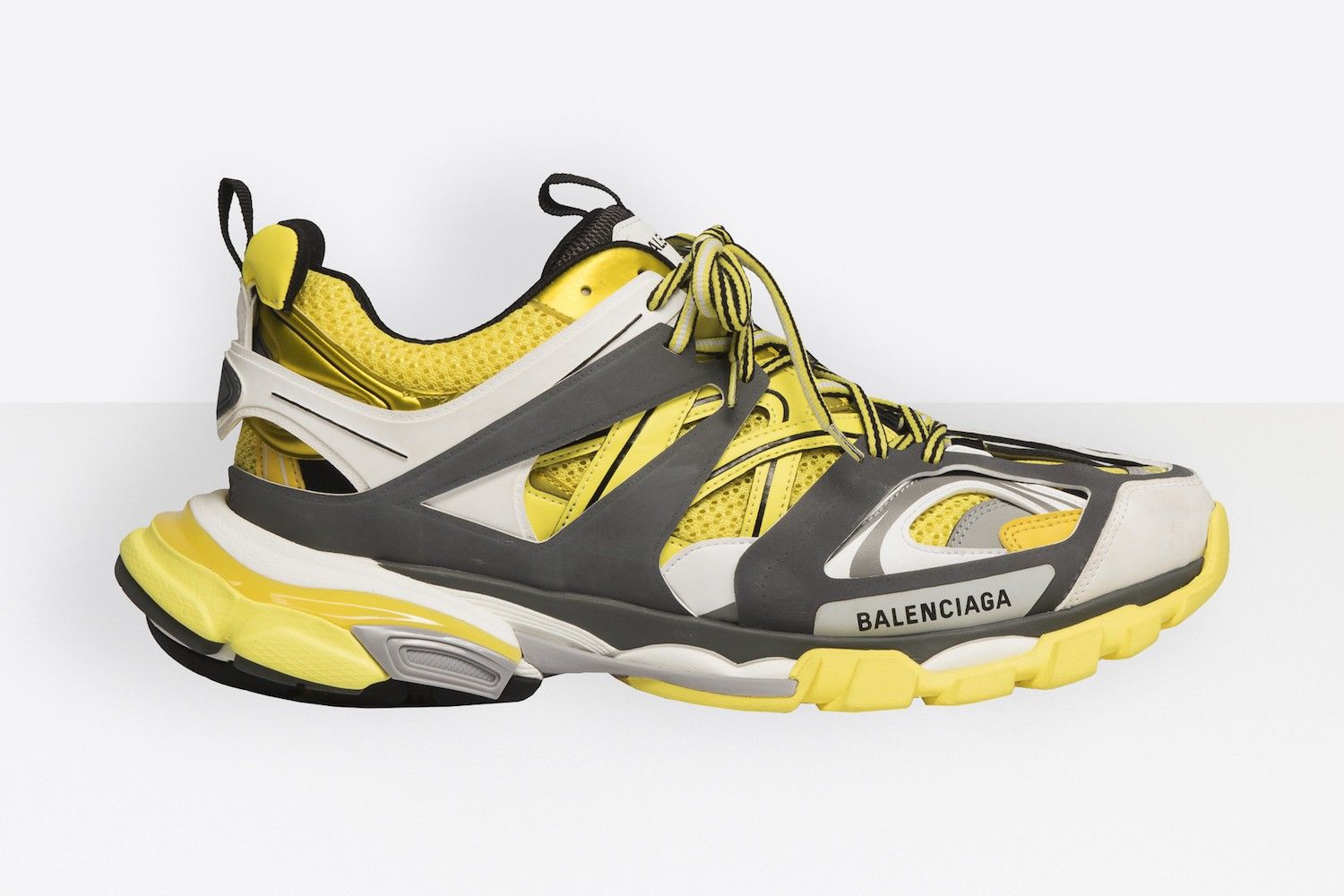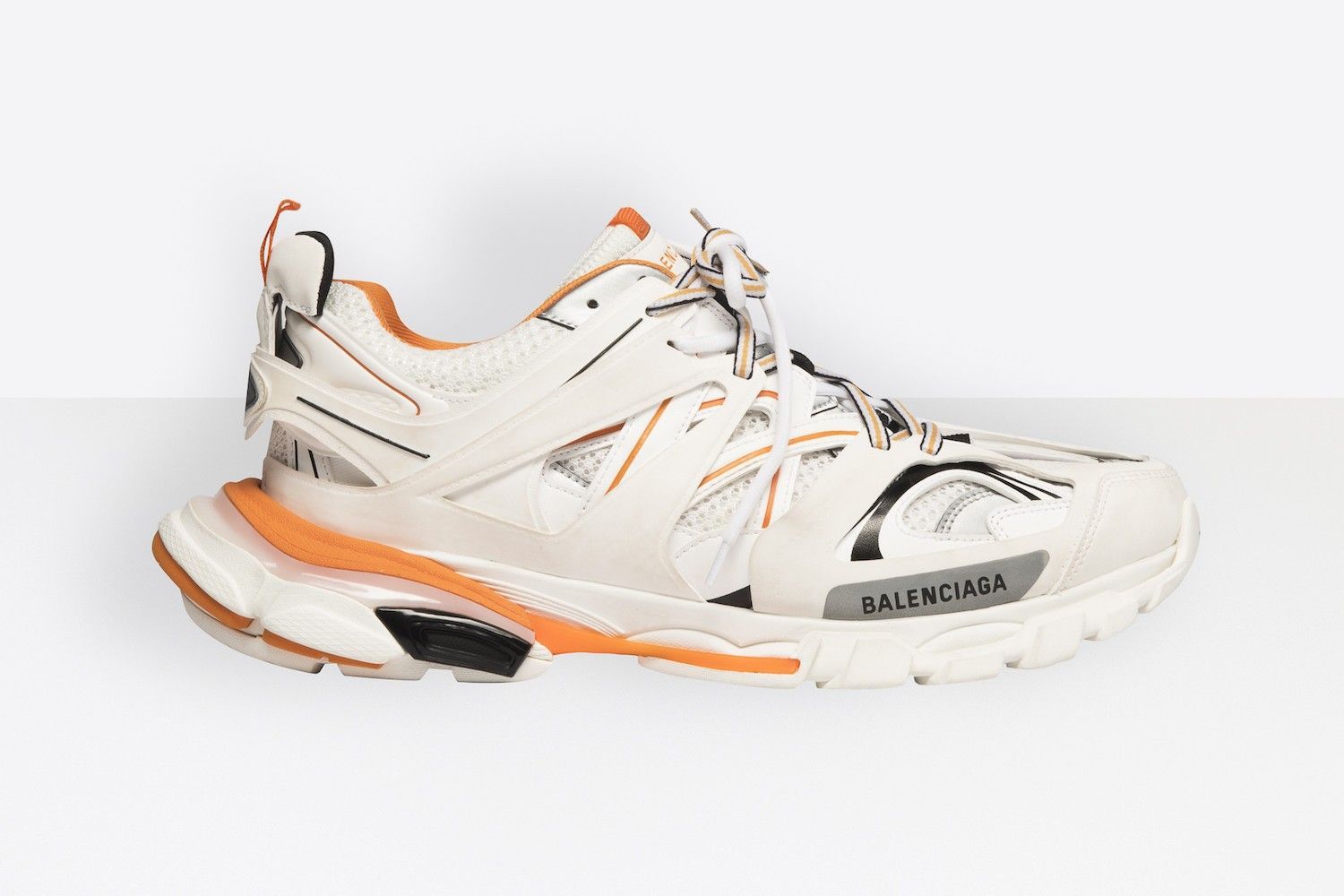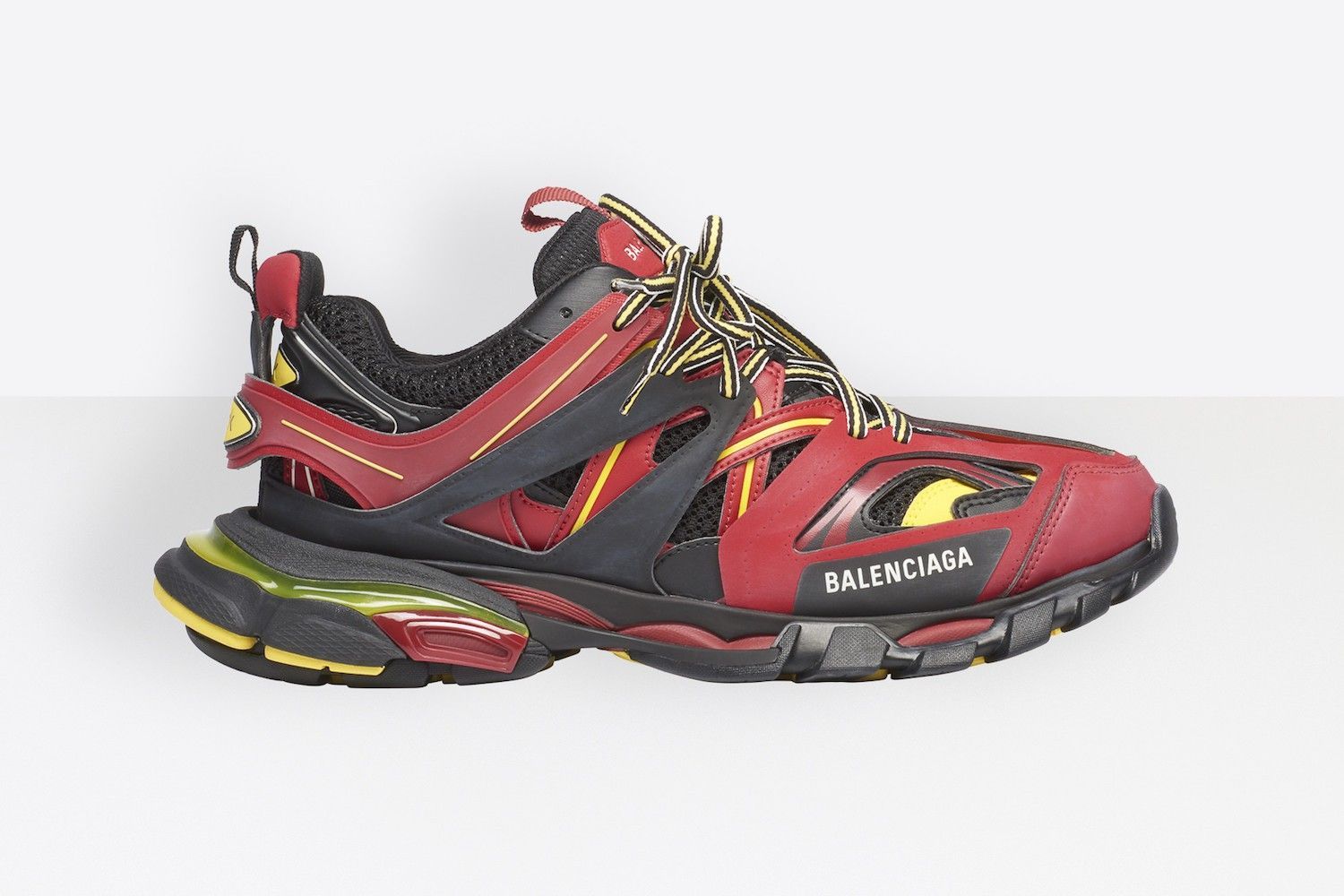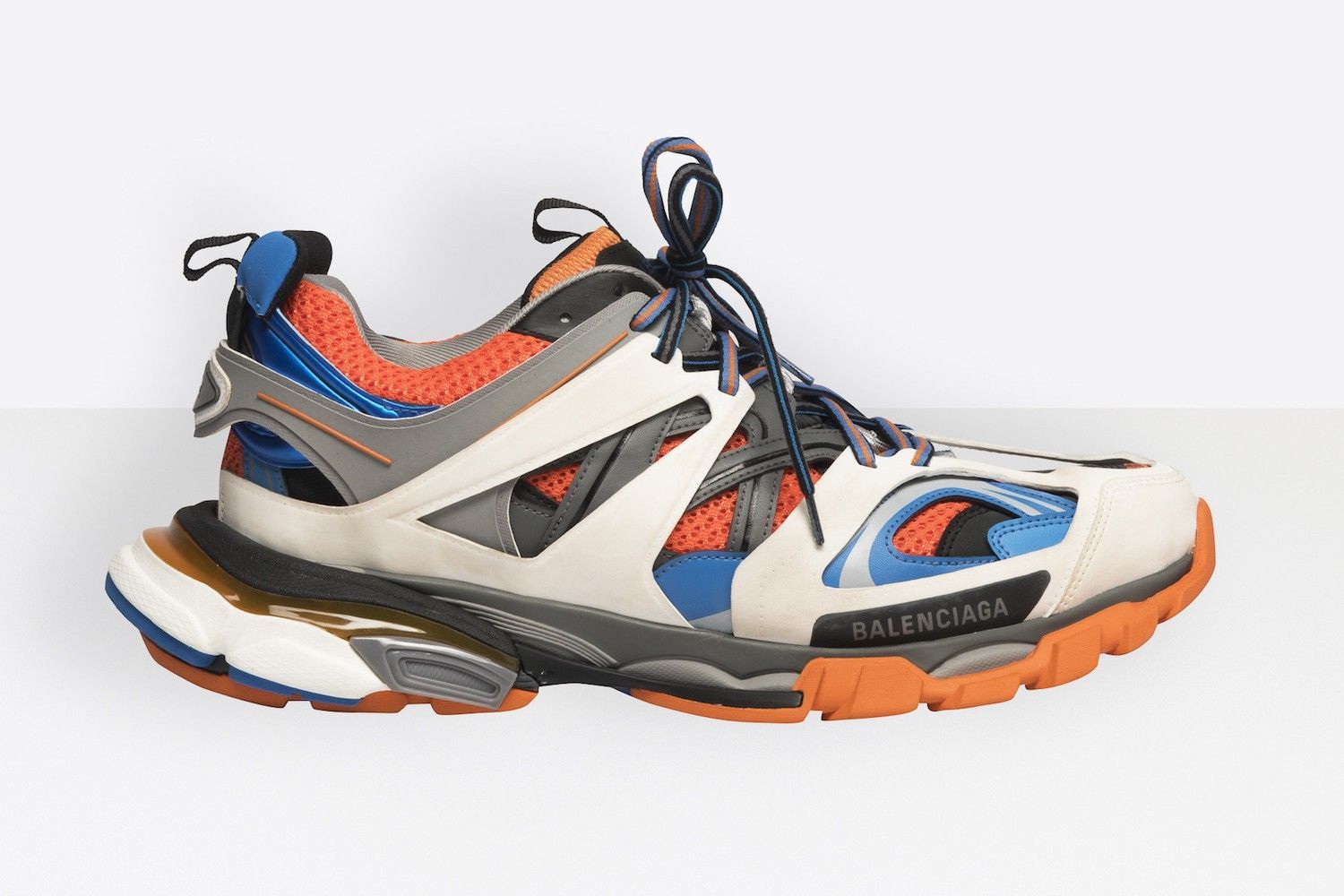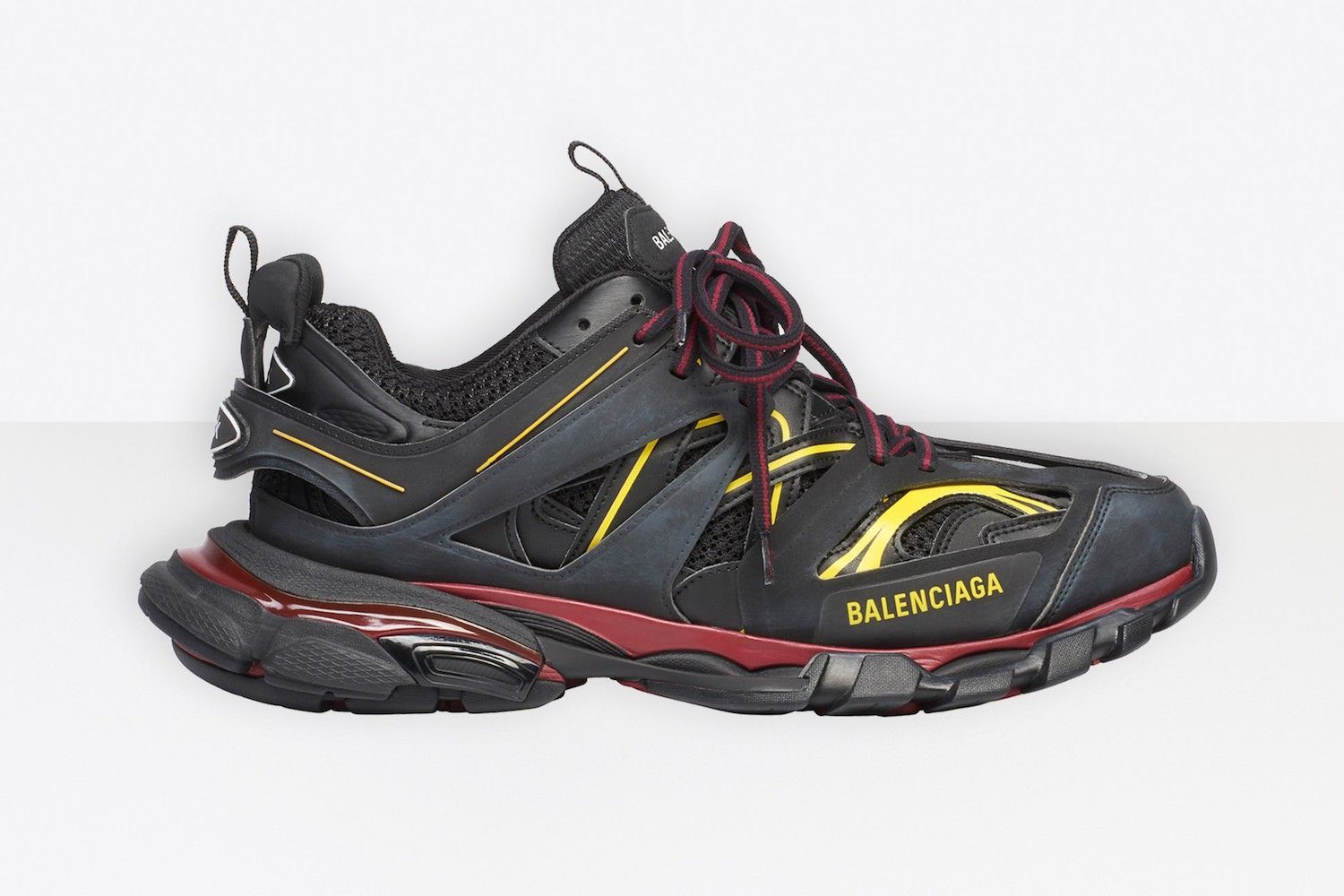 The new colors are already on sale and the price is 675€.