READ IN: Español
It was a matter of time and we knew it: -) Finally, Balenciaga has just announced that from now on the men's and women's collection will travel the catwalk together.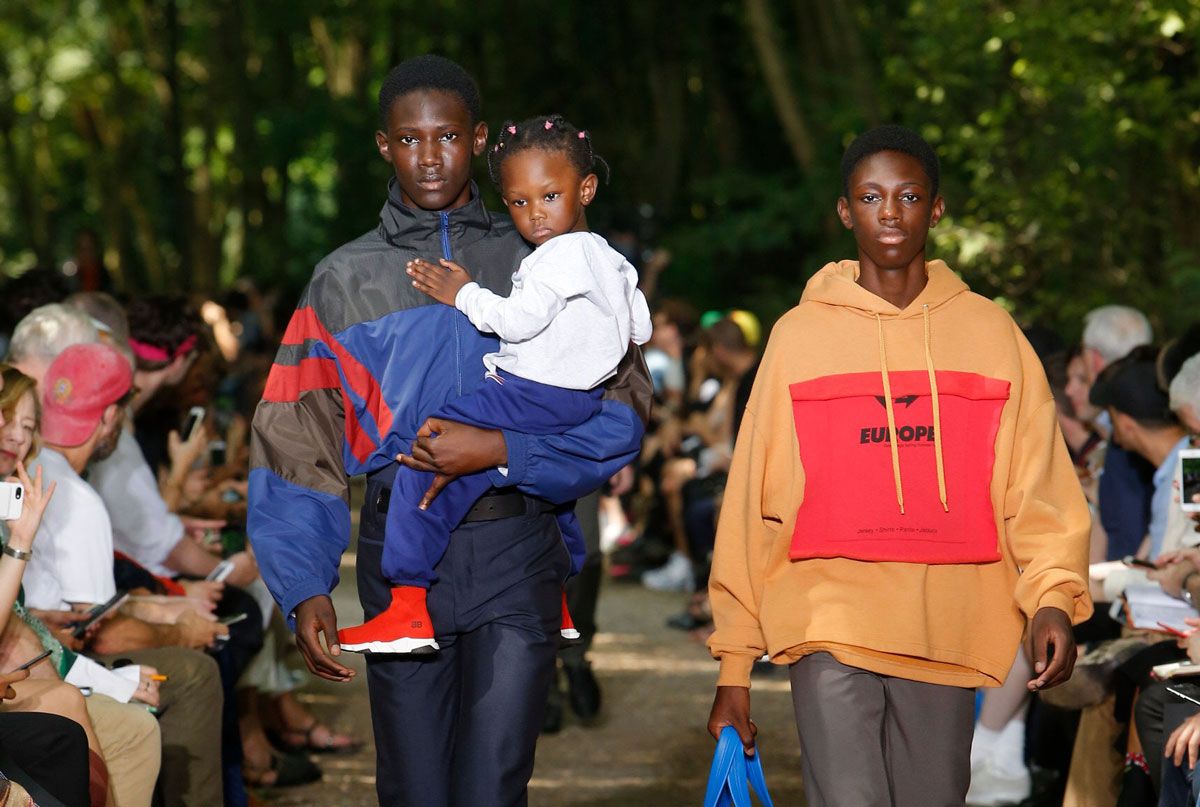 We are at a time when gender barriers tend to dissipate and in the case of Balenciaga or Vetements it is more obvious than any other. But Demna is not the first one to make this proposal, since previously brands like Kenzo, Burberry, Calvin Klein or Gucci, they have already done so.
Balenciaga, like Gucci, is part of the Kering group and they have already warned us that they would use Michele's signature as a "test case", indicating that they would extend the concept to other brands if it was successful. And it seems to have worked for them: -)
Gucci SS18
-

With the constant debate on equality between men and women on the table, why do we still have to divide the collections into two categories in 2017? In addition, the mix of men's clothing in women's fashion shows and women's clothing in men's fashion shows is already a reality… So, we believe that Balenciaga has adopted the correct posture.
Again another of the basic aspects of the more traditional fashion that have just blown up. From our point of view this does not mean going against tradition, but dictating a new one.
In your opinion, is this new trend correct or not?