READ IN: Español
Continuing with its actions to raise awareness of the conflict in Ukraine, Balenciaga has just designed another charity T-shirt.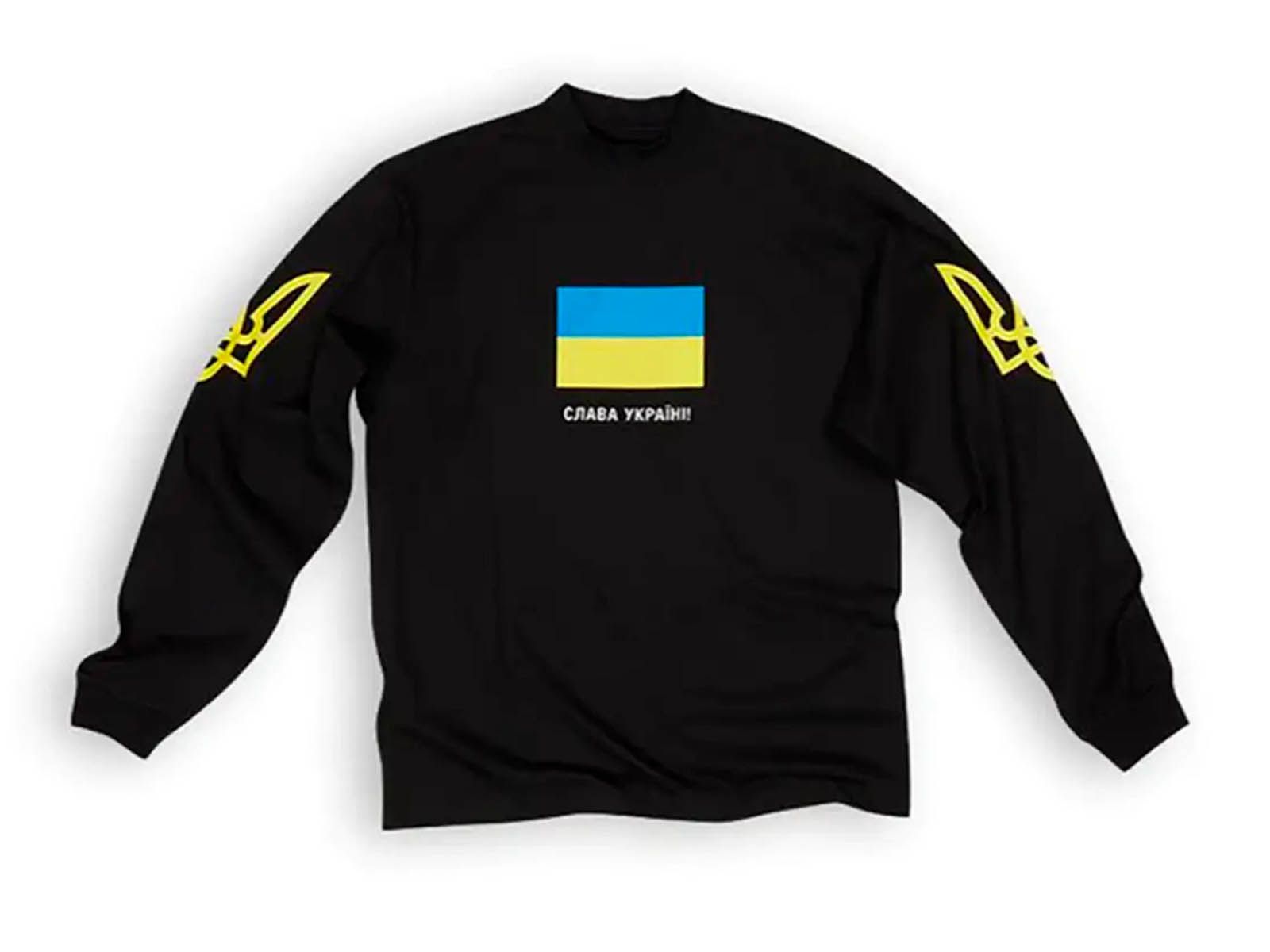 Since the invasion of Ukraine by the Russian army, the French fashion house has wanted to do its bit for the country. This time, Balenciaga is once again launching a solidarity T-shirt in which 100 percent of its net profits will go exclusively to humanitarian and reconstruction work in the country. A launch that Balenciaga wanted to celebrate by deleting all the images from its Instagram account, to dedicate exclusively to this important social network to promote this solidarity action.
The T-shirt is the result of a collaboration between Balenciaga and the "United24" initiative. A project launched by the President of Ukraine himself, Volodymyr Zelenskyy, as the main official platform from which to collect and regulate charitable donations in support of Ukraine that are sought from abroad. All net profits generated by the sale of this new charity T-shirt will be added to the funds and transferred to the official accounts of the National Bank of Ukraine.
This new garment designed by Balenciaga is presented as a long-sleeved T-shirt with a closed round neck, made in the characteristic Balenciaga black, one-size-fits-all, unisex cut and made of 100 percent recovered cotton. The front features the Ukrainian flag, on the sleeves its iconic national emblem, and on the back the letters Balenciaga, over a QR to participate in United24 initiatives.
The T-shirt in collaboration with United24. is available through the online channel from the domain "united24-demna.balenciaga", priced at €200.