READ IN: Español
Yesterday the first images arrived online of the Paris, the new Balenciaga trainers available in shop in two versions, a "tall" one similar to the classic Converse, another in a Mule version and… a more mediatic version.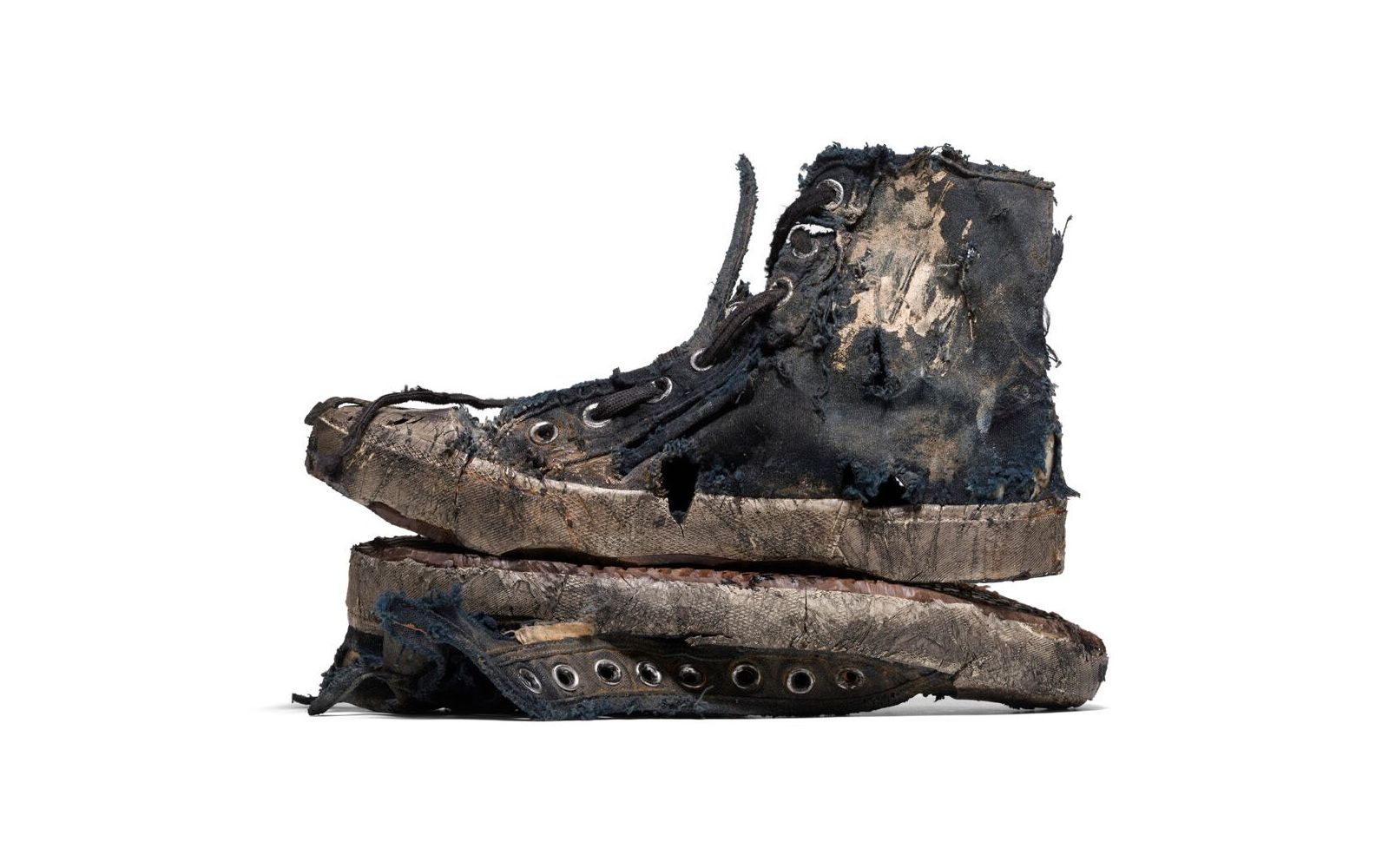 Despite the aesthetic differences, both versions are still characterised by a worn look common to the brand's aesthetic and the world of signature sneakers such as the Golden Goose or the San Laurent. Along with the two models, respectively priced at €495 and €395, the brand has released a third version of the trainers, dubbed Full Destroyed.
As you can guess from the name, the latter has an even more extreme feel than the previous two. This version, available in a limited edition of 100 pieces at €1450, was the one used by the brand for the official launch of the shoe, generating general indignation from those who thought that these shoes could not be on sale, let alone for that price.
Ver esta publicación en Instagram
If you too have fallen into this trap, if you too have been trolled by Demna, don't blame yourself. It's normal. Balenciaga's main statement has always been provocation, the desire to generate a reaction in the viewer, in this case, a trainer so mangled that it would be difficult to wear and to sell at a deliberately exaggerated price.
Demna himself has based part of his success on his ability to poke fun at fashion itself, often presenting items that are out of the box and often "difficult" to conceive for classic codes, be it a super chunky trainer or the now famous Crocs Boots. In this case, the Georgian designer has opted for the same tactic that works so well for him.
Ver esta publicación en Instagram
The Balenciaga Paris Sneaker is now available worldwide through balenciaga.com and in European shops on May 9th.