READ IN: Español
The web3 and the metaverse continue to expand in this parallel universe that Meta intends to revolutionize. Mark Zuckerberg, as the ideologist of this new subversive project, will launch an online store to sell fashion to his virtual avatars, and of course, the current cult brands Balenciaga, Prada and Thom Browne will be the first to be introduced in his system.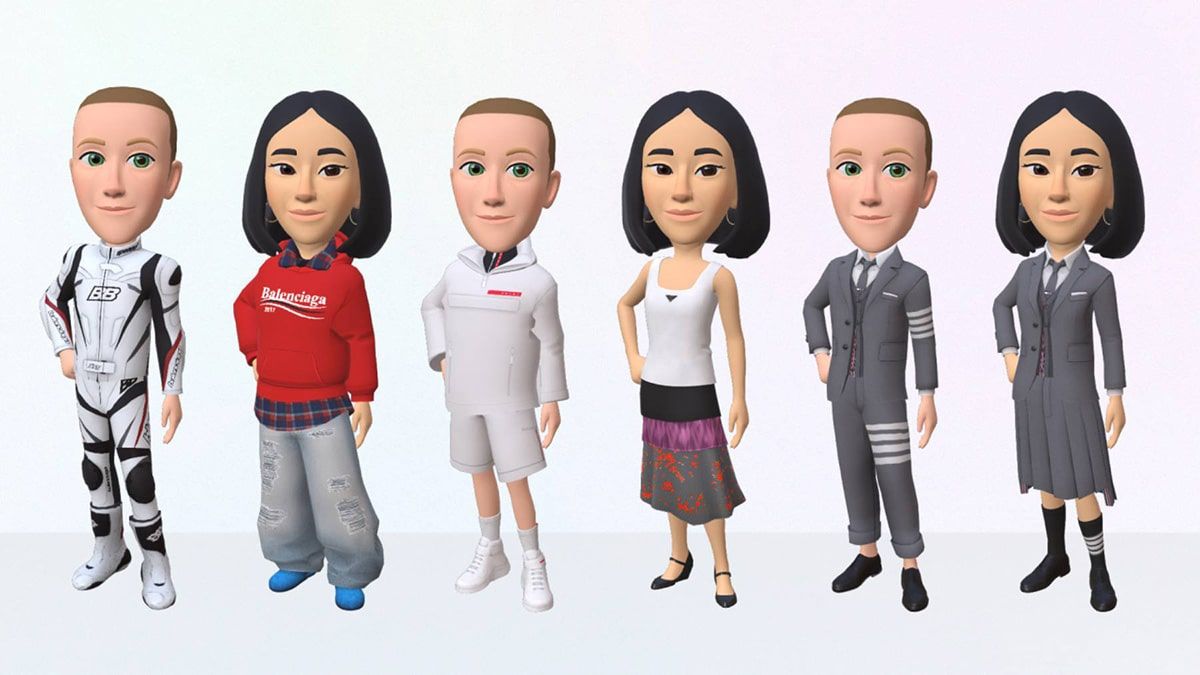 Users will be able to purchase the designs of these brands to dress their avatars in luxury in Meta on Instagram, Facebook and Messenger. A news that Zuckerberg shared a live on Instagram along with Eva Chen, vice president of fashion and shopping partnerships of Meta. They also offered a glimpse of what the new fashion for Meta avatars will be like, showing images of Zuckerberg's avatar with different looks such as a Balenciaga motorcycle suit, a Linea Rossa outfit by Prada or one of Thom Browne's iconic gray uniforms.
OPENING UP NEW TERRITORIES FOR LUXURY
These will be the first brands to join Meta: a virtual space that will expand its portfolio of companies and customers over time, setting up a digital store that will begin to materialize next week in the United States, Canada, Mexico and Thailand.
Need a fresh fit for your avatar? We're launching our Avatars Store on Facebook, Instagram and Messenger so you can buy digital clothes. Mark Zuckerberg and @evachen212 tried out new looks from @BALENCIAGA @Prada @ThomBrowne ✨https://t.co/7SN0hdYz2D pic.twitter.com/Bp9zeK2ZNl

— Meta Newsroom (@MetaNewsroom) June 17, 2022
The idea behind this action is to introduce and render a series of high-end items from designers and fashion companies that are open to innovation, and what (supposedly) will be the fashion of the future. "This way, all kinds of creators are going to be able to participate, design clothes and sell them," Zuckerberg expressed during the "MD" on Instagram.
Virtual fashion will thus be a very important part of this immersive fusion of the physical and the digital that is opening up new territories for luxury, as Balenciaga CEO Cédric Charbit expressed in a statement.