READ IN: Español
Demna has already settled into the house, Balenciaga, and this is evident in his proposals for next season. For the Pre-Fall 2018, she offers us a sexy and elegant woman, seriousness in the clothes and cuts that connect with a Balenciaga that seemed to have been lost on the way.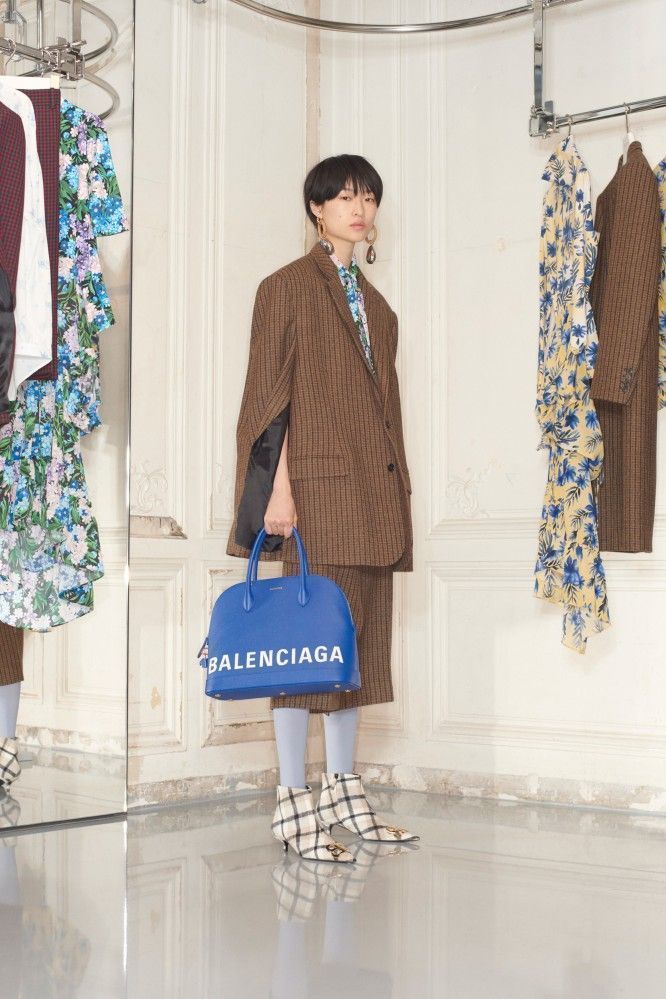 This fall the mixture of the Gvasalia universe with the reality of Balenciaga creates something hypnotic and balanced, nothing out of tune and everything shines. The shant – sock-shoes – or oversize bags are back with a big difference: this time it all fits together. It takes us fully into the trends of 2000 and the oversized nuances refuse to disappear – he is Gvasalia -.
Balenciaga W/ Pre-Fall 18
Silk, plaid shirts, flowers or blankets that function as coats are the protagonists of this preview of Fall 18. A convincing proposal that augurs well for Balenciaga's new success next season.
After all the criticism it seems that Demna has found the balance and has known how to differentiate that the maison is not street and that the street is not the maison although both drink from the same well.