READ IN: Español
Balenciaga and Crocs are back with another boundary-breaking launch, this time with the Pool Slide flip-flops.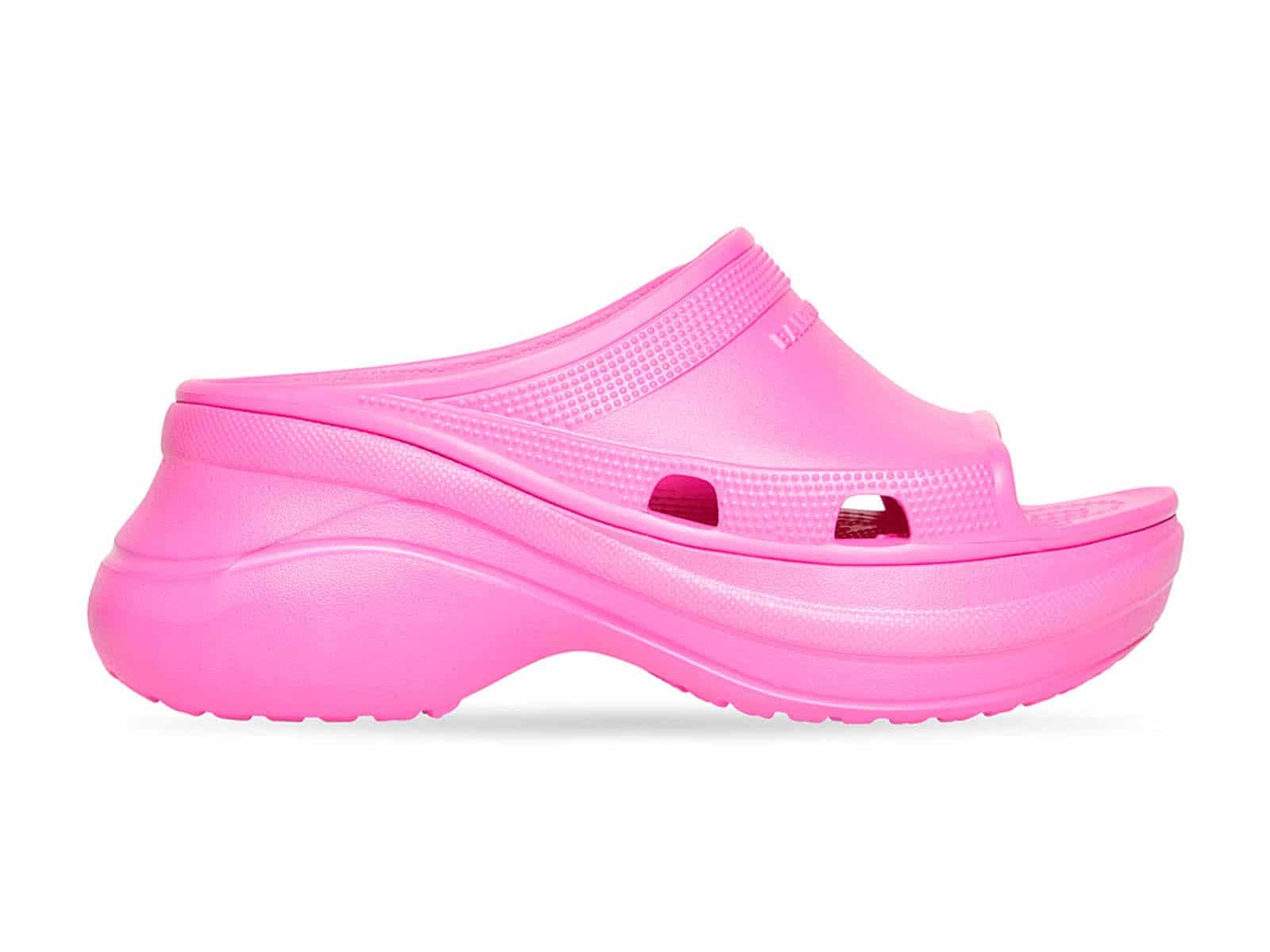 The new Balenciaga x Crocs flip flops are available in different iterations. The silhouette features the iconic Crocs design with a 5mm platform like that of the "Classic Bae" model.
These Demna-designed flip-flops follow on from the HardCrocs, Madame's 80mm heeled Crocs and Kanye West's Croc Boots, dating back to the brand's first collaboration with Crocs.
The silhouette comes in green, black, pink, white, yellow and tulip print with a floral design.  The Pool Crocs Slide sandals cost $565 regardless of colour combination.
You can now buy the Crocs x Balenciaga flip-flops on the brand's website.