READ IN: Español
Bananarama Club or "the party that was ahead of its time" celebrates a decade since it opened its doors to present in Madrid a sound marked by electropical dyes, sounding from moombahton to Miami bass with its classic closing to Project One's 'El Tiburón'.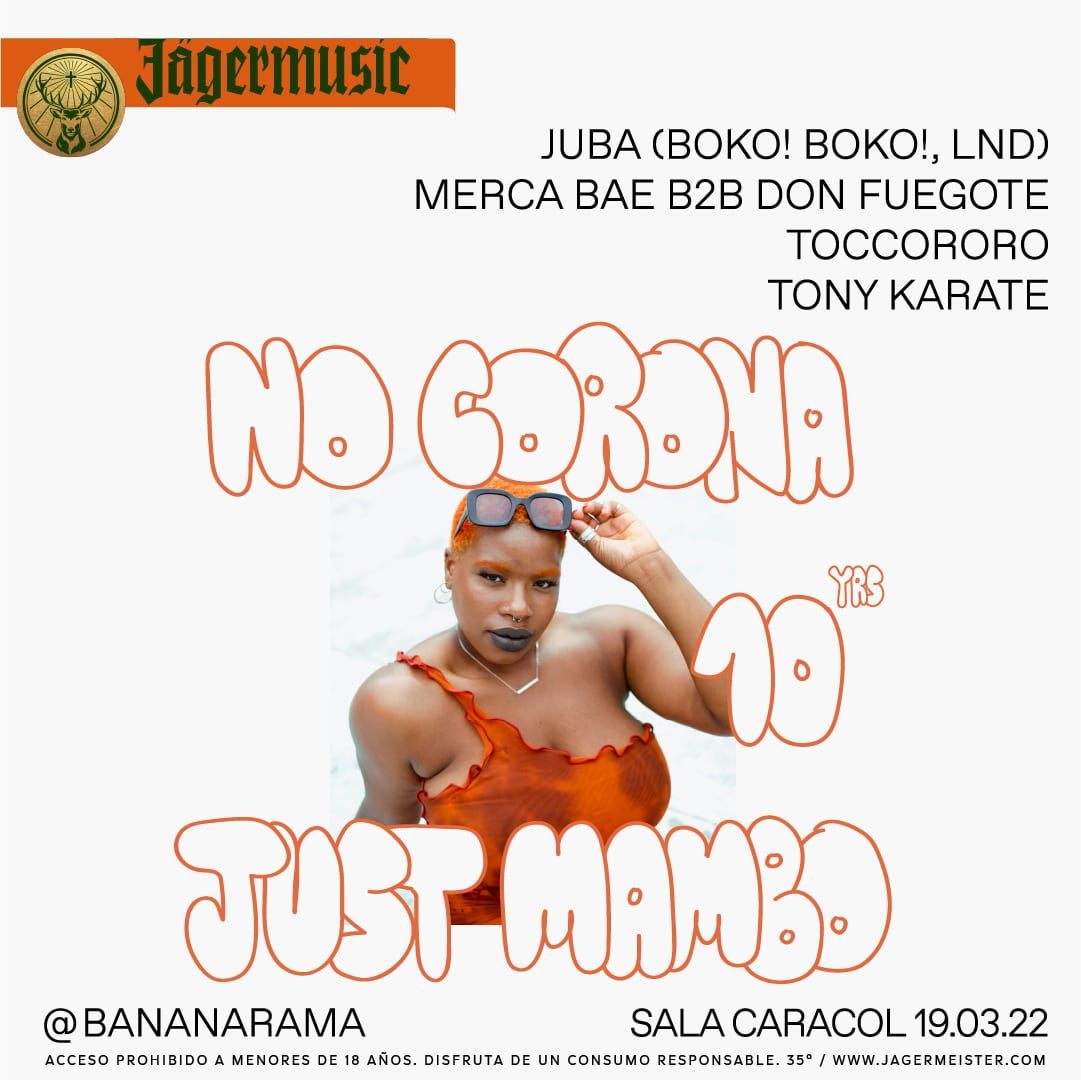 After having passed through Sala Fog in Calle Hortaleza, Sala Yasta in Malasaña and now Sala Caracol, many artists have passed through the booth to offer dj sets full of tropical rhythms, no matter what kind they were. But many of the artists also passed through as audience: C. Tangana, Sticky M.A. and his collective AGZ; Natos y Waor; Foreign Beggars… The aim was to make people have a fun and enjoyable time dancing thanks to the fun but also to their different and curated sound.
Tony Karate and Don Fuego were the artists who played that first night, and what better way to celebrate the tenth anniversary than with them also in the booth, welcoming the star guest of the night: Juba, London DJ, daughter of the Nigerian diaspora and a reference of the electronic African sound; belonging to the respected collective of Boko! Boko! collective in London, which she shares with Mina and Tash LC. The artist Toccororo, already an absolute reference on a national level and even more so after her time at the Boiler Room in Madrid; and Merca Bae, in b2b with Don Fuego and who has always been related, in a certain way, to the school that saw the birth of Bananarama Club, will be the names that will complete a dream line up to celebrate the tenth anniversary.
Since the party was born, artists and collectives such as NAAFI, CHICA, Branko, Yung Beef, Dj Chi C (Chicago, US), Riobamba (New York, US), Fabianni, Guacamayo, Milangeles (Milan, IT) Meneo, Caballito, Steve Lean, Silvia Bianchi, Ankla, Beauty Brain, Florentino (Manchester, UK), King Diu Diu, Kachafayah, Dj Fönk, Topanga, Brava, Kid Cala, Moto Kiatu, Umami, Royce Rolo, Dj Marfox (Lisbon, PT), Dj Firmeza (Lisbon, PT), Dano… etc.
You can get your ticket by clicking here.