READ IN: Español
Attention "sneakers lovers", because today we bring you one of those news that really shocks and surprises for good. What news will it be? This has to do nothing more and nothing less than with sneakers and with the manteros of Barcelona and the "top manta". We promise to surprise you…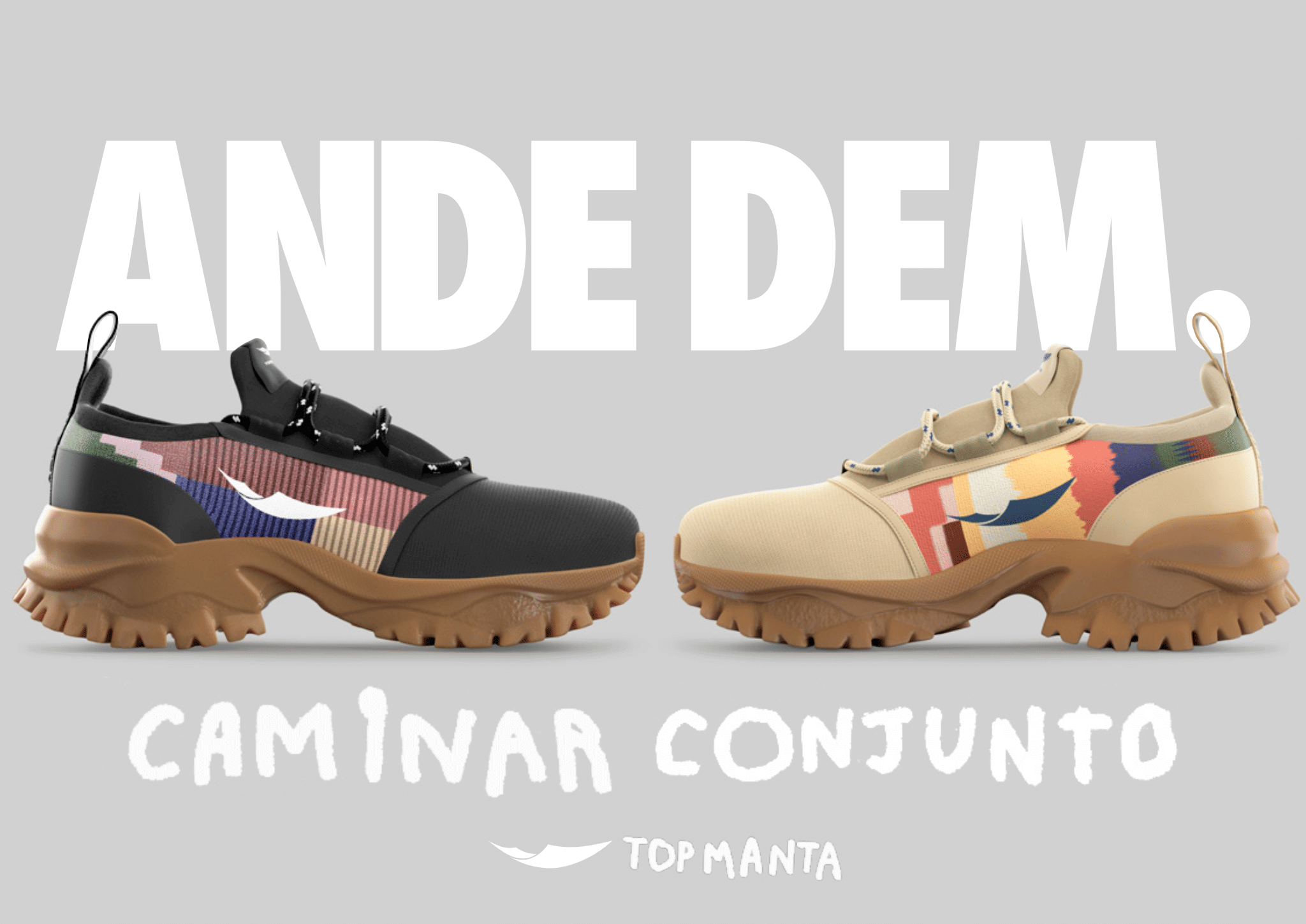 Leaving aside the "hype" that we love so much, this news is about the latest launch of "trainers" that the ethical cooperative "Top Manta" has made as its own brand. Surprising, isn't it? The truth is yes, and for the good, especially for its charitable aims of helping the sector and working for a living wage.
Under the slogan, "It's not only about just doing it, but about doing it right" and baptised with the name "Ande Dem" – (a walking together), in Wolof, the Senegalese language, these sneakers are characterised by being manufactured with vegan materials, of high quality and 100% in Spain, specifically in workshops in Alicante and Portugal. But not only that, but also and above all they are characterised by being designed by the manteros themselves, in collaboration with the researcher Sara González de Ubieta and the graphic designer, Helga Juárez. The sneakers in question are inspired by the classic work boot, in which a traditional Senegalese print combined with elements of the city of Barcelona predominates.
Regarding the production volume of this sneaker, only 400 pairs will be manufactured, which will range from size 35 to 46. Everything will depend on demand, that is, if they sell out of stock with their first edition, they will relaunch this trainer again, but only if ordered in advance. These solidarity sneakers will be priced at 115 euros.
Finally, this last action of the collective aims to stand up to the sports giant, Nike. What do you think? Get a pair now!