READ IN: Español
The first edition of BEATSxUS, conceived by AWWZ in collaboration with Adidas, will take place next Saturday 29th September at ImaginCafé in Barcelona. It is a workshop created by and for women passionate about music who want to enter the world of music production and Djing.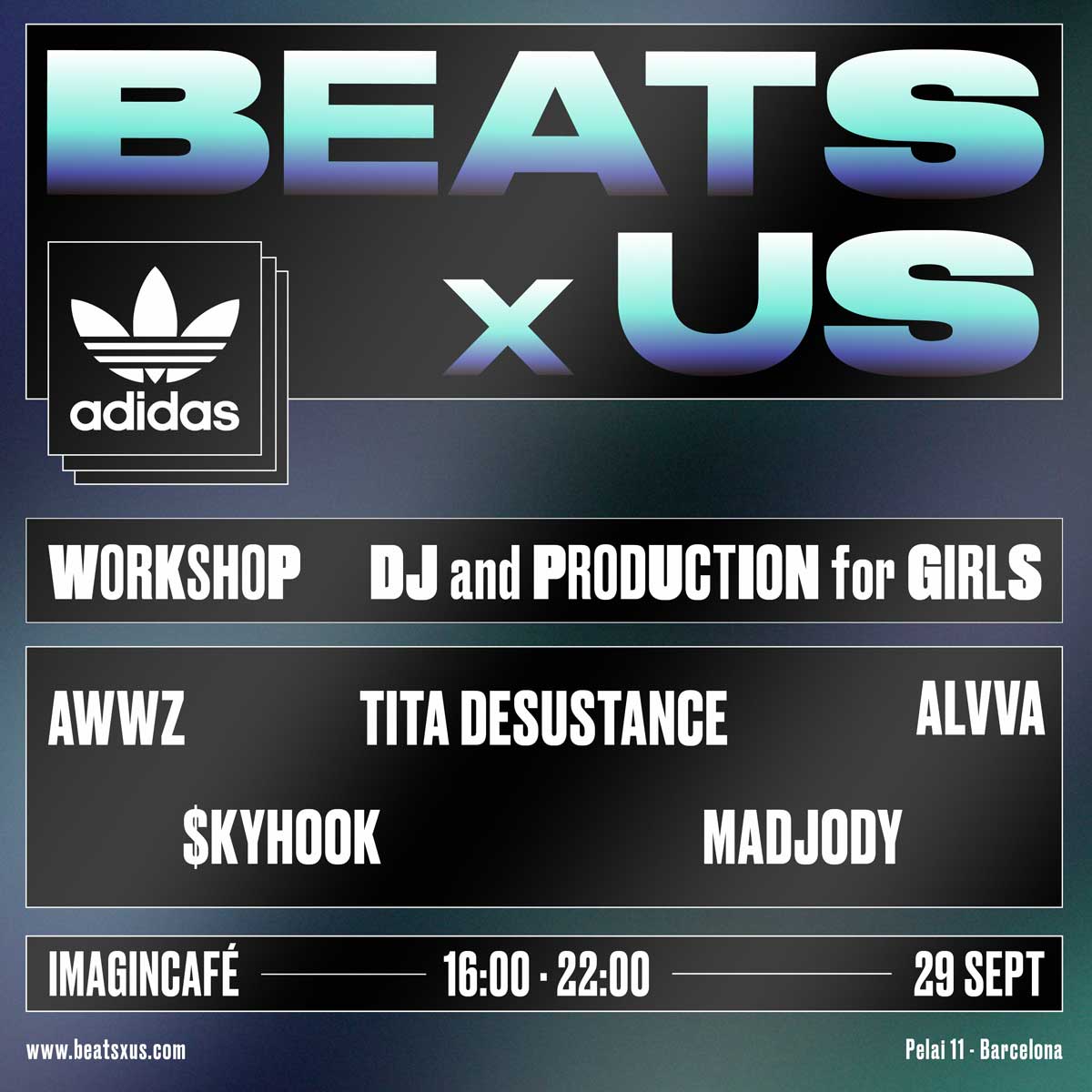 BEATSxUS (@beatsxus) was born with the intention of promoting the presence and importance of women, both in the Spanish beatmaker scene and in the current industry of so-called urban and avant-garde music. For this, through the experience of beatmakers, DJs and music journalists is intended to provide attendees with those theoretical and practical knowledge that can promote equal opportunities in a scene historically led by men.
The content, focused on those girls who take their first steps in this sector, is taught by some of the key figures of the scene and wants to be an example of fairness within the sector as: AWWZ (@awwz_), Tita Desustance (@titadesustance), Madjody (@madjody), Alvva (@its.alvva) or $kyhook (@skyhxxk).
More information and registration HERE.