READ IN: Español
 London-based emerging designer Bianca Saunders has presented her SS2021 collection at LFW, including the launch of her new collaboration with Wrangler. In the joint capsule, Saunders reworked classic pieces from the brand, adding details and altering proportions.
Highlights include jeans, jackets and a pair of shorts with extra side seams to create a more square silhouette. Saunders has also customized the pieces through eco-friendly dyeing and laser techniques to alter them.
"I've always been fascinated by taking something that is classically masculine and finding the femininity within it," Saunders told Hypebeast, "The central idea behind this was to take Wrangler pieces and bring them into my 'world.
"My idea came from the 1978 work of artist Hans Eijkelboom, The Ideal Man. He asked several women to describe their ideal man, and then the artist dressed up these ideals for a series of portraits," Saunders added. "It led me to ask myself, as a woman who designs for men: what is my idea of an ideal? So that was my starting point.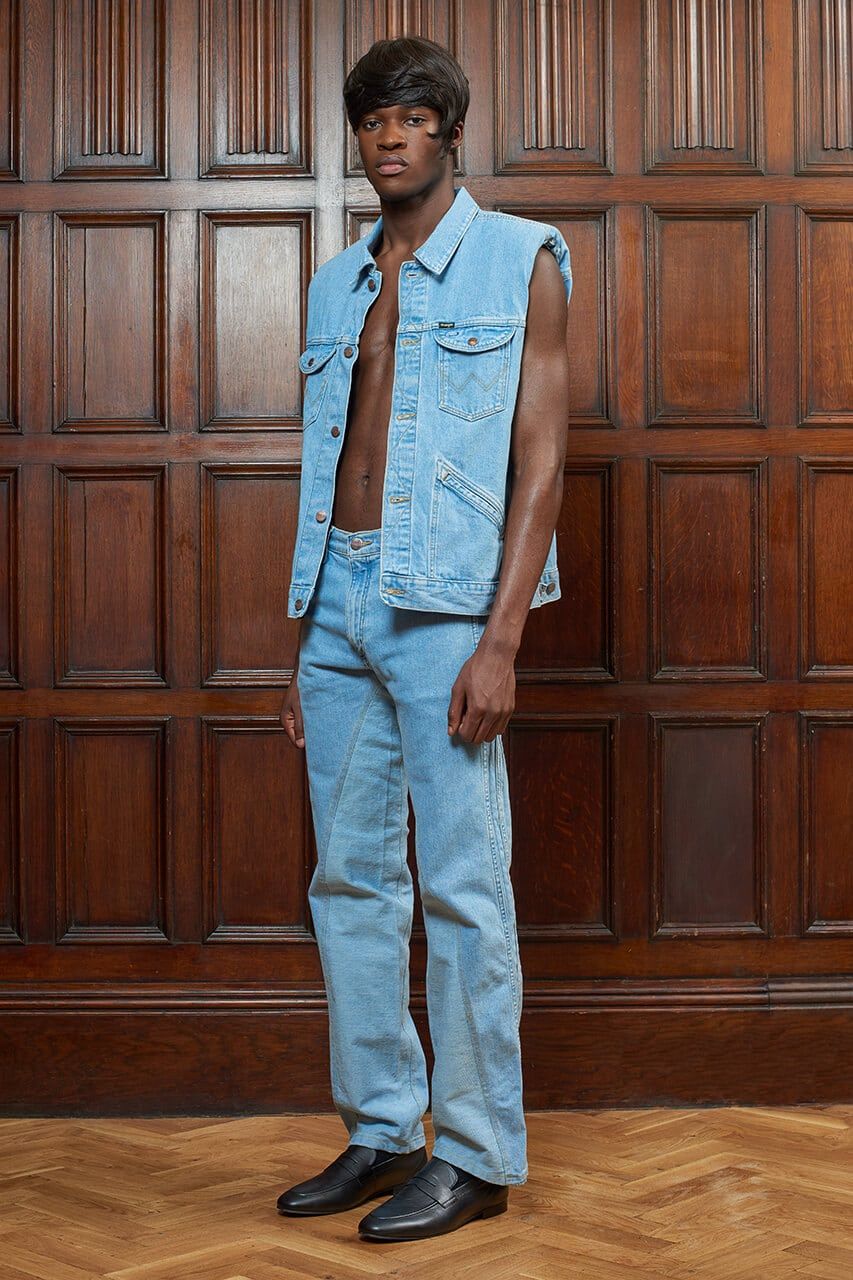 highxtar-bianca-saunders-ss21-1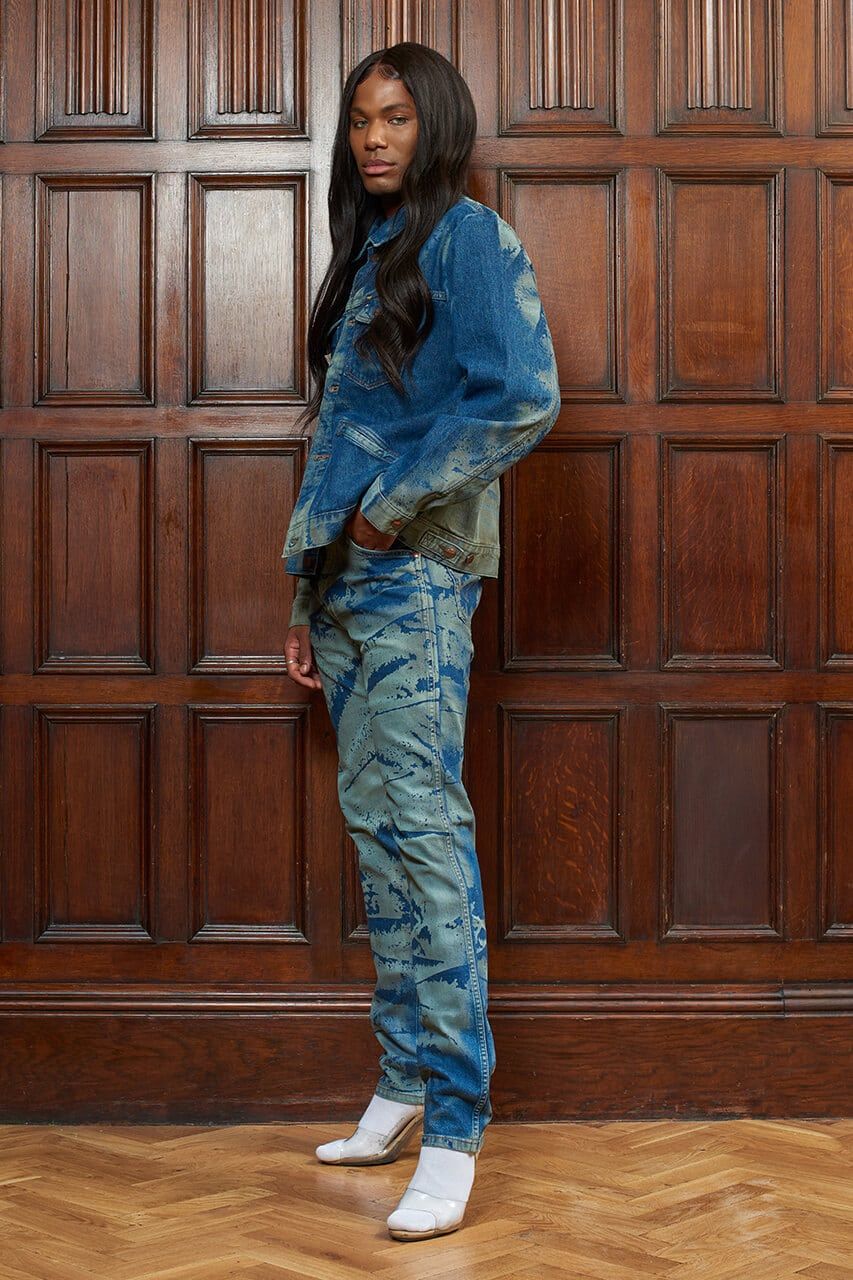 highxtar-bianca-saunders-ss21-2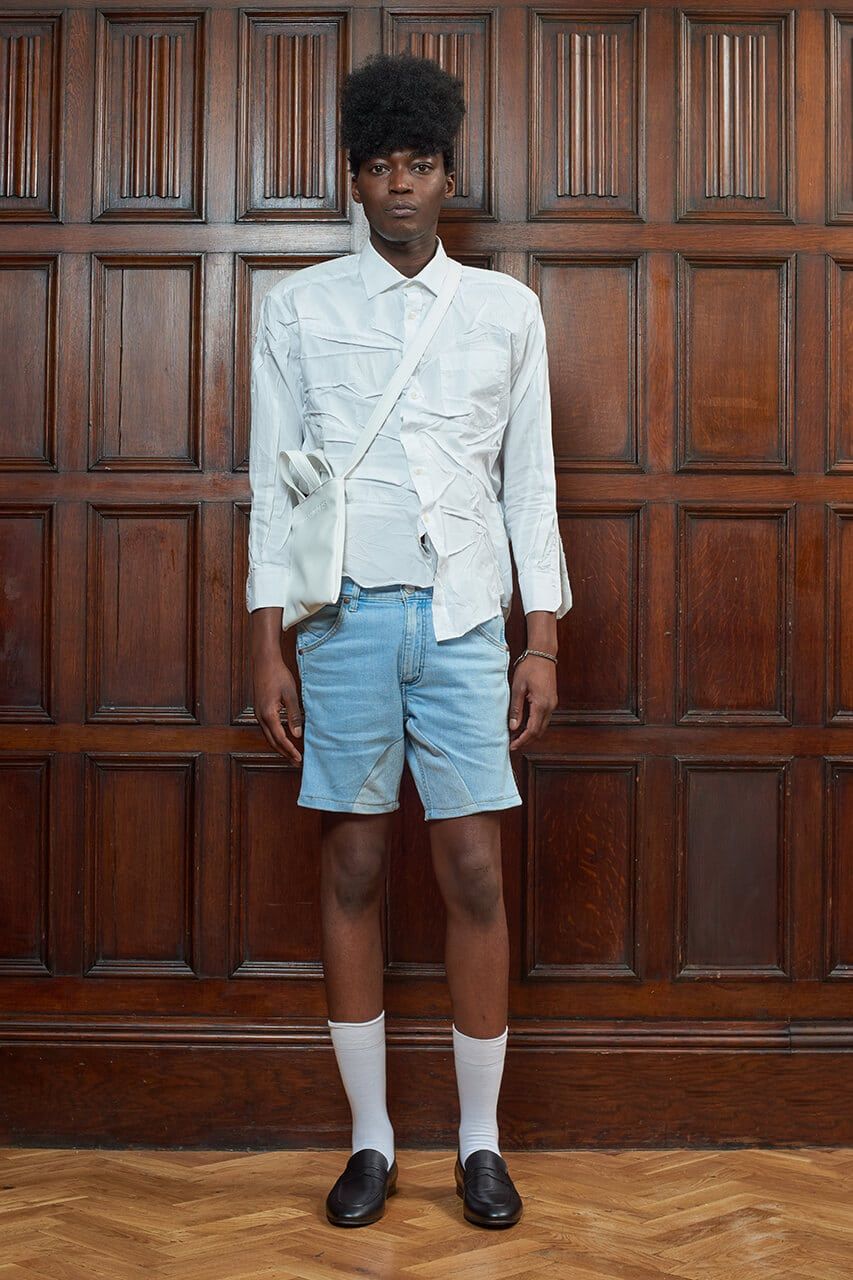 highxtar-bianca-saunders-ss21-3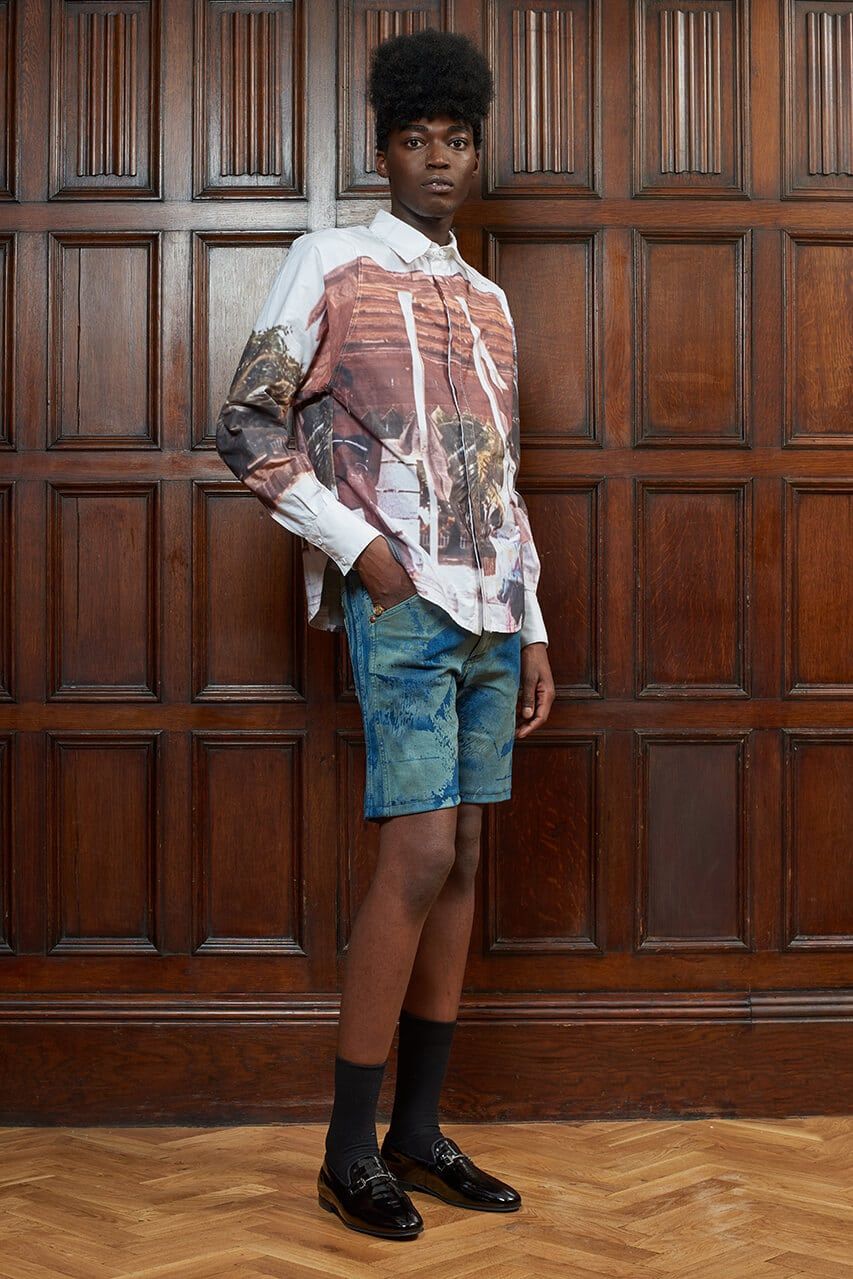 highxtar-bianca-saunders-ss21-4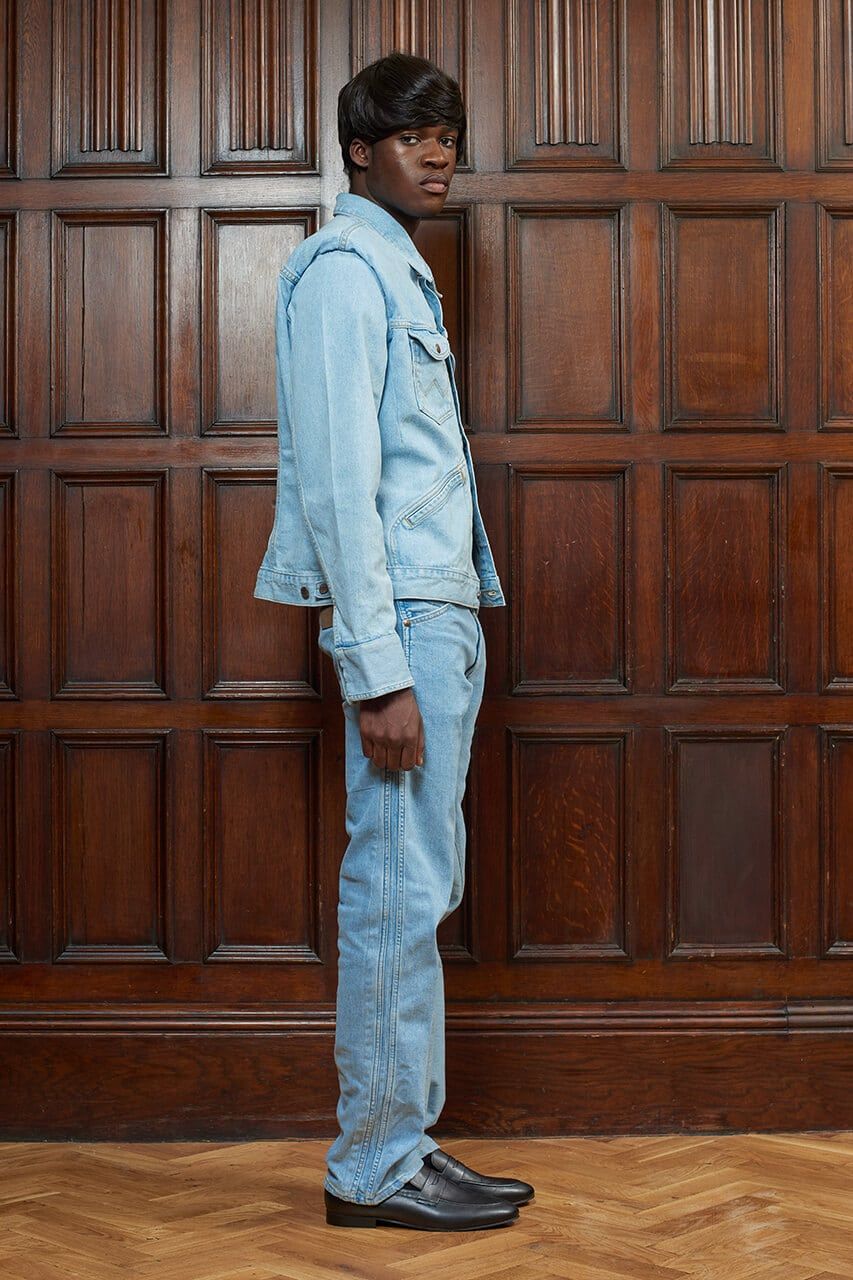 highxtar-bianca-saunders-ss21-6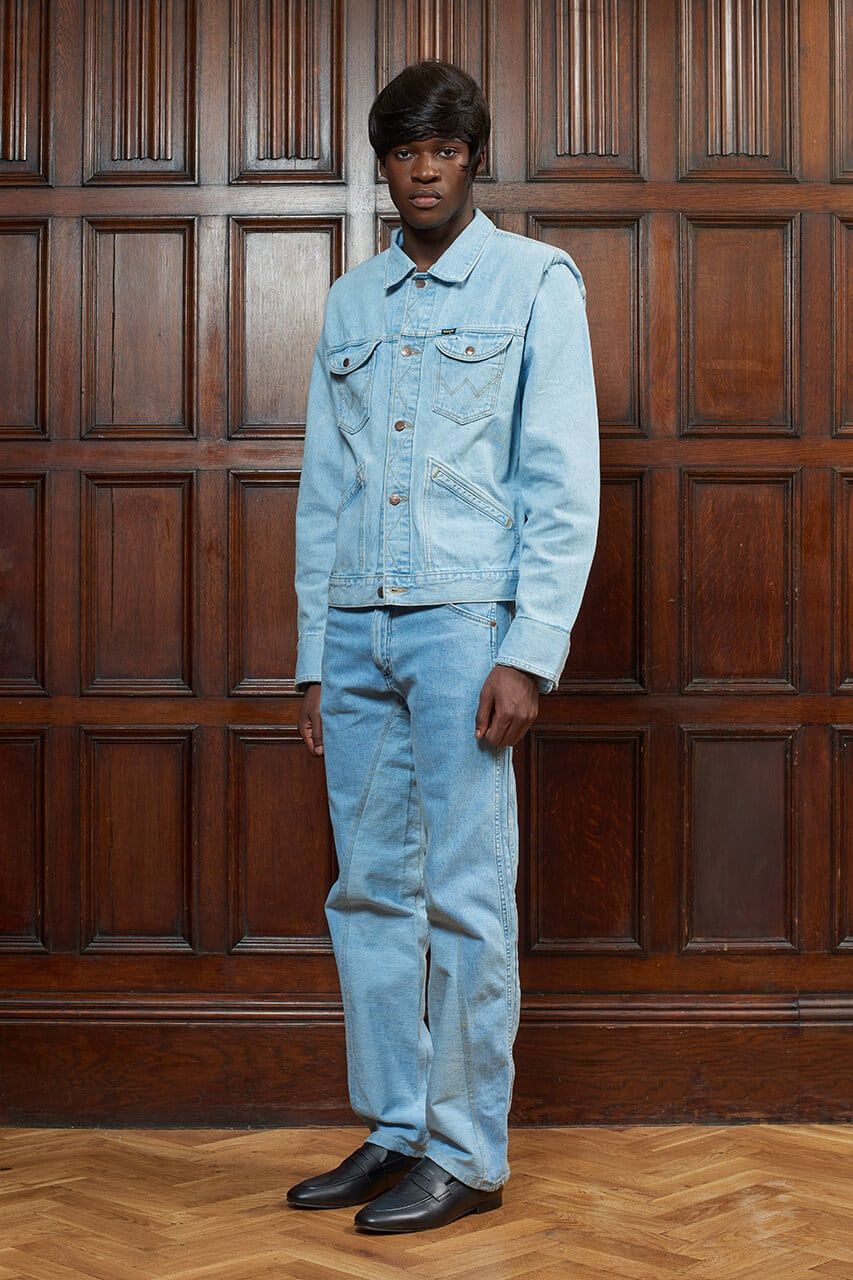 highxtar-bianca-saunders-ss21-5
"The confinement gave me more time to concentrate on being creative and doing research, rather than being dragged into the day-to-day business of my business," says Saunders, who worked with director Daniel Sannwald and his regular collaborator Saul Nash to make his fantasy a reality. The designer divided her "ideal man" into five categories – like the geek or the gangster. We could confirm that Saunders has created a uniform that any man would be proud to wear.