READ IN: Español
The organizers of the Los Angeles 2028 Olympic Games do not believe that despite the fact that there is still eight years to go, there is still time to waste. The last time the United States hosted the sports event was in 1984 in the same city in California. Forty-four years later, the flag of the five rings will fly again in Los Angeles, so the promoters have set to work to offer the world a very special Olympics.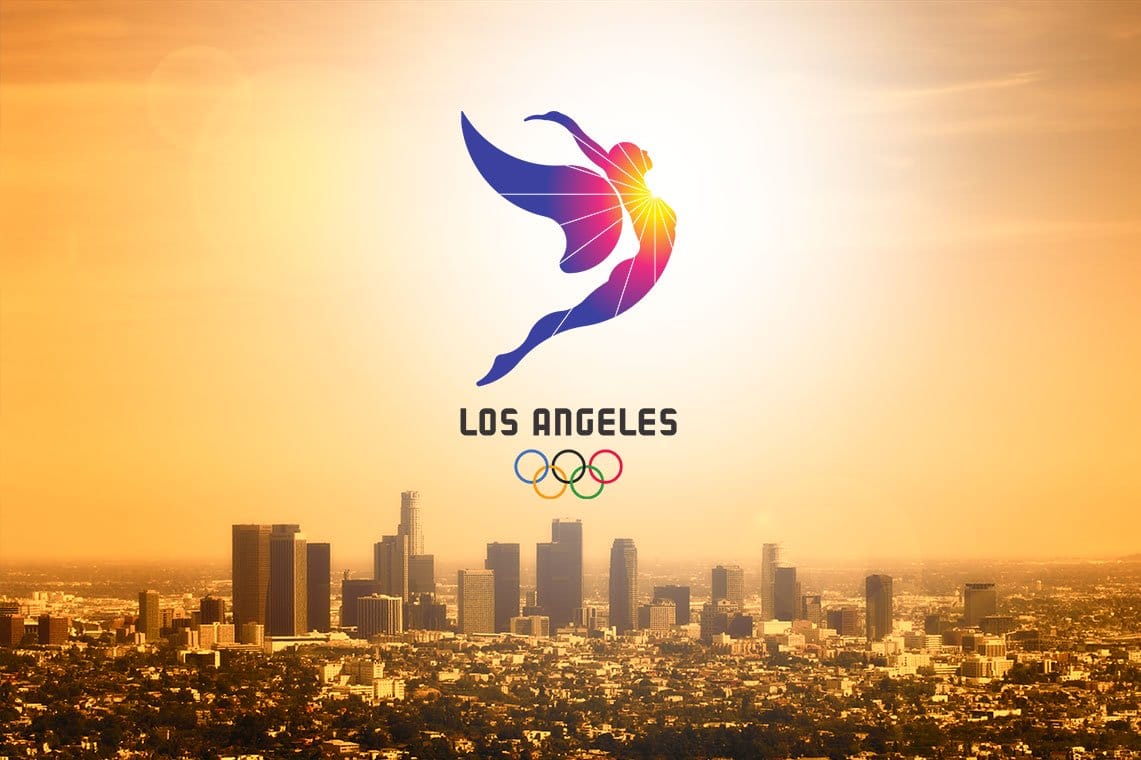 Janet Evans, executive of the organizing committee and five-time Olympic swimming medalist, spoke about the project, which includes Billie Eilish and a dozen other artists. The best way to capture the energy of Los Angeles and the Games through a collection of voices, she told the Times. That's why he offered each of them to create a unique and exclusive logo for the occasion.
All contributors were given a standard "LA28" emblem to replace the letter A for a new, different and original look. It does not seem to be an outstanding project, but it is highly innovative since the Olympic world is very conservative and protective of its brand. The president of the LA28 Olympics, Casey Wasserman, pushed the International Olympic Committee to get out of the comfort zone and he succeeded.
Each edition, the host city designs its own logo, the first to do so was Paris in 1924. Since then, it has been modified from the traditional to the modern and from the conventional to the abstract, but never has more than one been encouraged. The organizers of the Los Angeles Olympic Games competed to host them four years earlier, but the city of lights was left behind.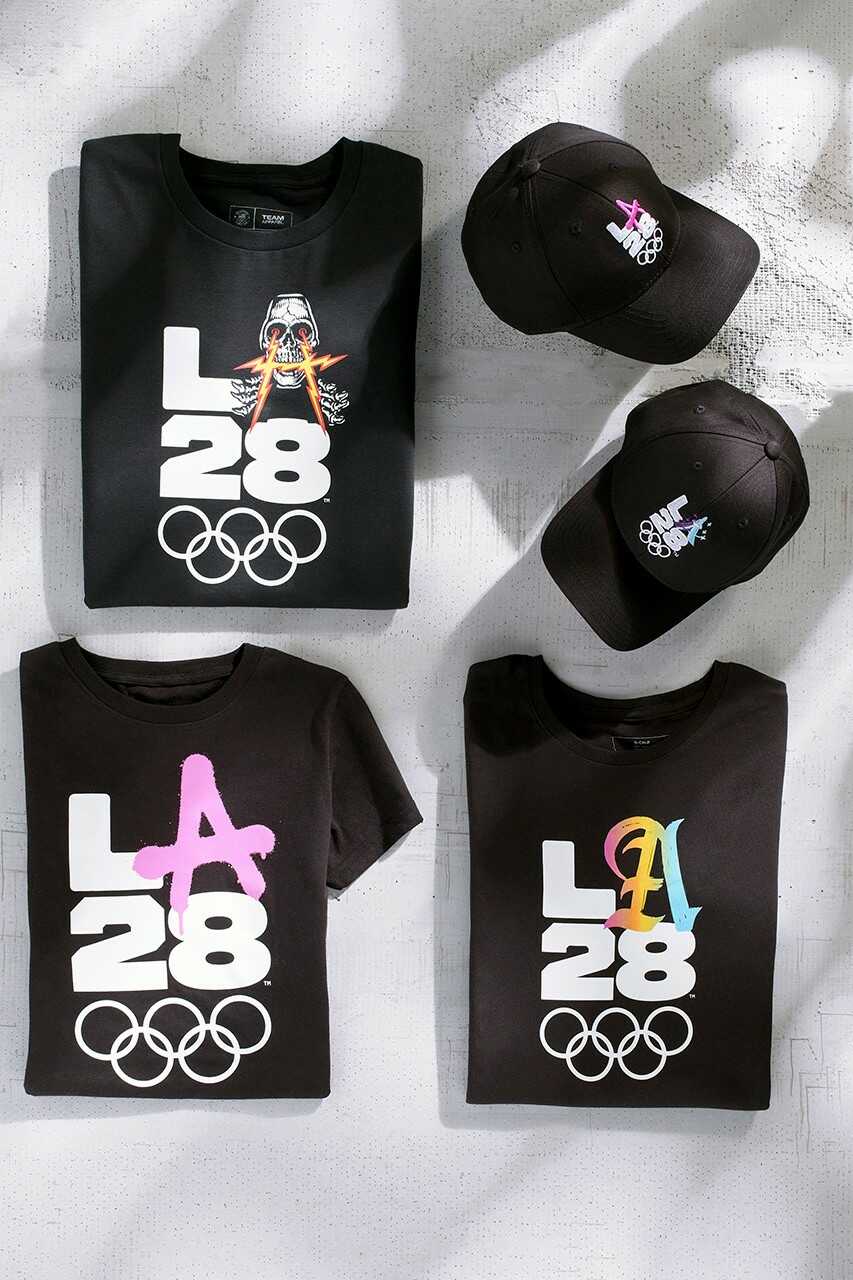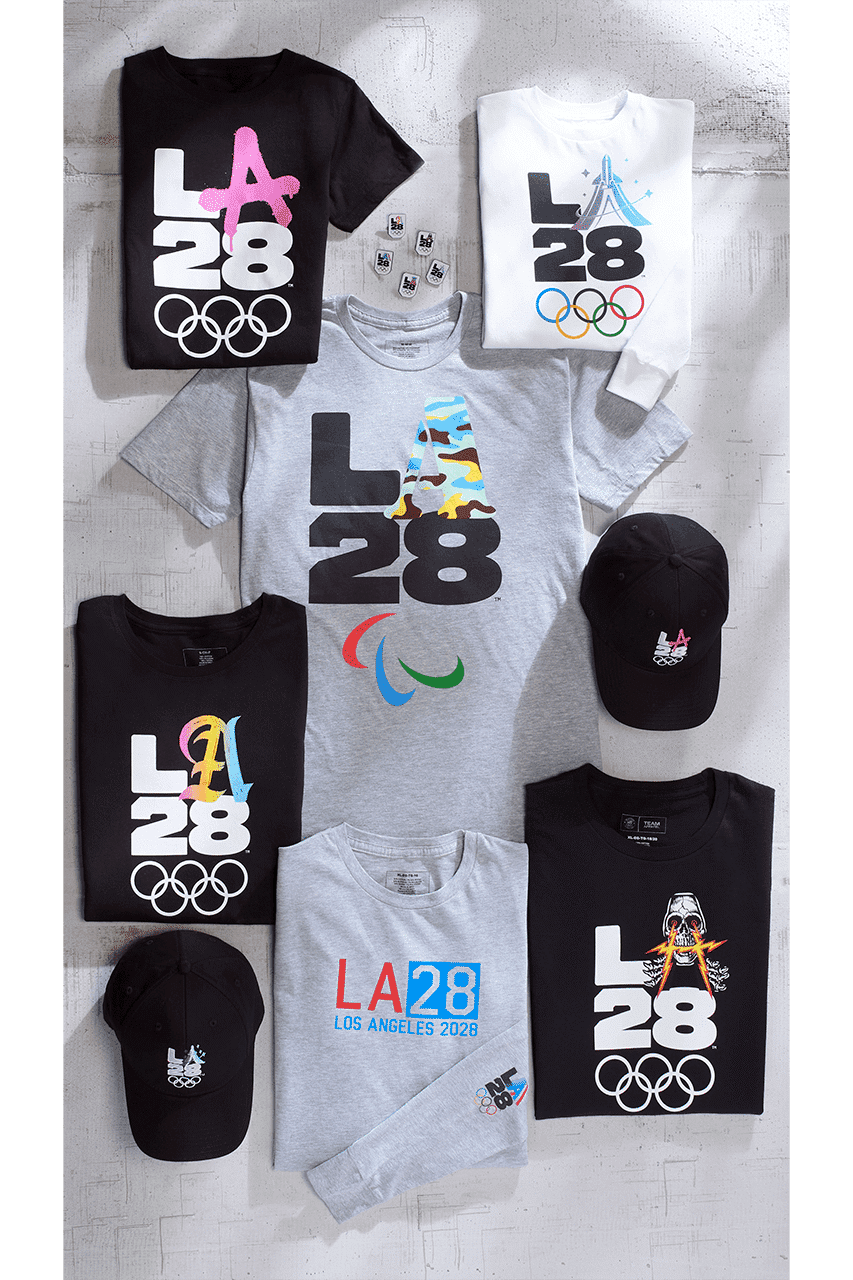 2028 was the year of the U.S. Olympics. For this reason, the iconography chosen to represent the previous bid had to remain fresh for eight years. Without hesitation, they began to solicit accomplices who would interpret the diversity of Los Angeles and represent its vibrancy and culture. The committee included in the list actors, graffiti artists, tattoo artists, singers, fashion designers, digital artists and, of course, sportsmen of the country.
The most recognized names are: Reese Witherspoon, Steve Harringtong, Dr. Woo, Bobby Hundreds and Billie Eilish. The latter created a neon green letter A to match her hair. These designs include merchandising designed by Nike and The Hundreds brand. The windbreakers, hoodies and lightweight T-shirts have a very striking graphic print on neutral bases.
All products are now available on the Los Angeles 2028 Olympic Games online store and The Hundreds site.