READ IN: Español
This winter, BIRKENSTOCK continues its expansion into the men's fashion market with its BOLD collection, through which it collaborates with renowned craftsmen and artists from around the world.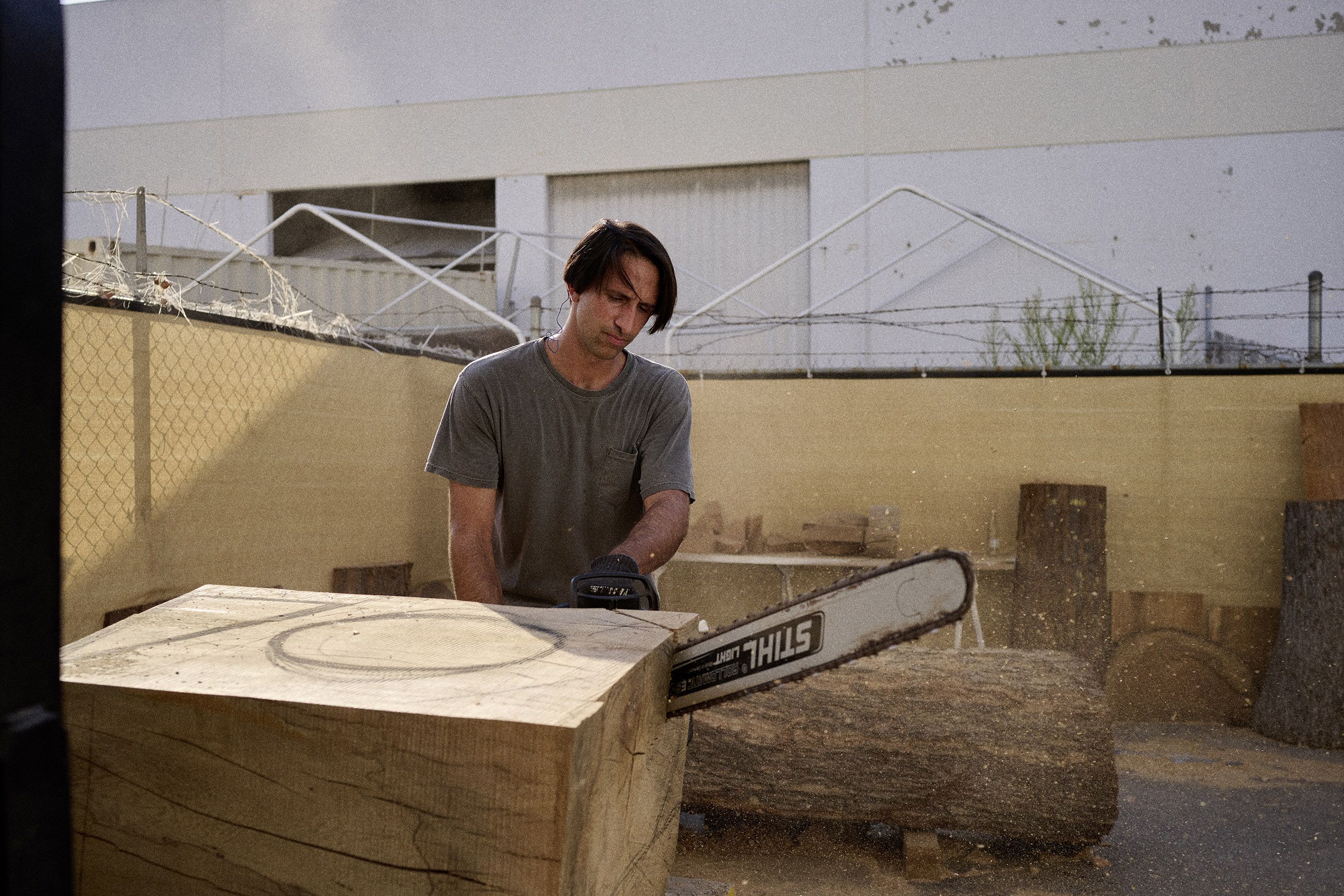 In this campaign, the German brand, whose cornerstones are functionality, quality and history, is launching a premium version of its iconic ARIZONA and BOSTON models, products that have been instrumental to BIRKENSTOCK's success.
In this way, Vince Skelly, an influential California artist whose values align perfectly with those of the brand, becomes the protagonist of the campaign.
Vince has lived and worked in Claremont, California, all his life. The city, which is an inexhaustible source of mid-century design, has been a magnet for artists of all kinds for years. Skelly's work consists of carved wooden pieces, playing with textures and drawing inspiration from the volume of ancient dolmens, henge figures and especially Stonehenge, which has a great impact on his work.
"I'm very influenced by mid-century design, but the way a caveman would have done it," says the artist.
Vince's pieces are totemic in the most literal sense of the word: they represent something and are imbued with meaning in a natural and profound way. These simple forms, made from natural materials, are designed so that the cracks and marks that are generated over time add to their texture and patina.
The BIRKENSTOCK BOLD collection will be available worldwide from tomorrow, 16 December.