READ IN: Español
Yes you have read well, Blondey McCoy (@blondey), the iconic image of Palace, the protagonist of its lookbooks, the person in charge of elevating its image, has decided to break the relationship with the English brand.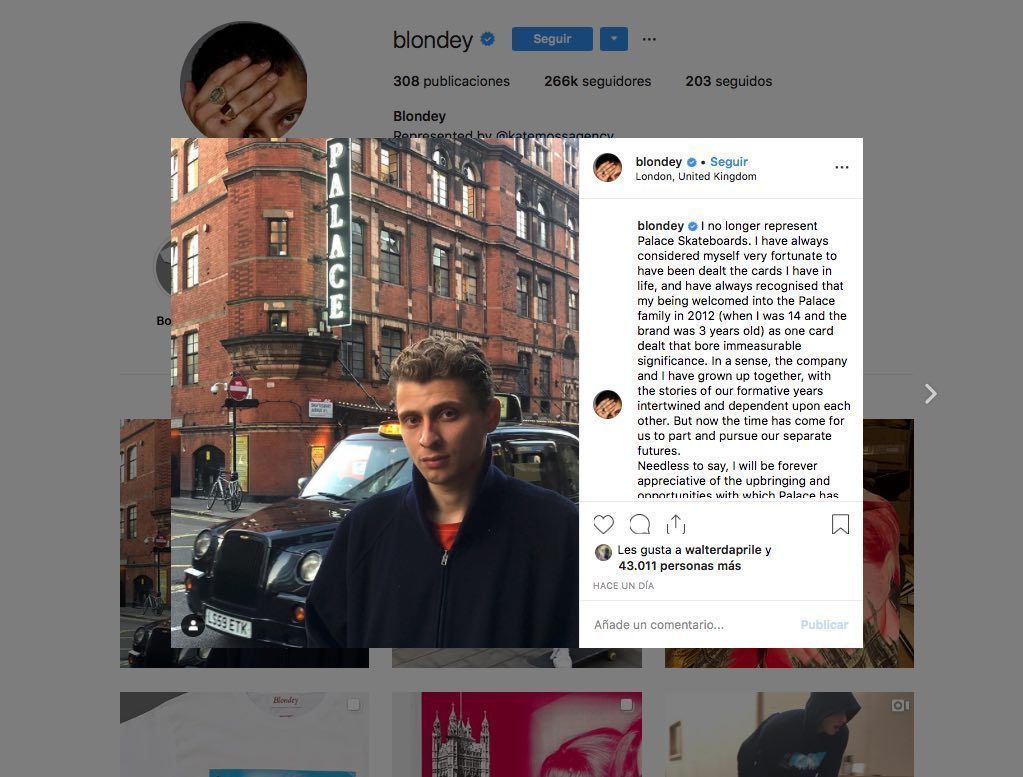 Blondey McCoy leaves Palace.
After joining Palace at age 14, Blondey McCoy has announced that he will no longer represent Palace Skateboards. The 21-year-old shared the information yesterday on Instagram, detailing in a long epigraph that his seven-year representation has come to an end.
"In a sense, the company and I have grown up together, with the stories of our formative years intertwined and dependent upon each other. But now the time has come for us to part and pursue our separate futures. Needless to say, I will be forever appreciative of the upbringing and opportunities with which Palace has provided me,", says McCoy who will continue to embark on his own project, Thames. This season has debuted his line of sunglasses "Blondey".
He also adds that he will always "love and support" the brand. A big loss for Palace in terms of image and concept.