READ IN: Español
Borja Iglesias is a peculiar footballer… Known by many as 'El Panda', he defines himself as a lover of fashion, art, music and video games. Taking advantage of his complicity with the HIGHXTAR team, we had a chat with him to discover his hobbies and interests beyond the pitch.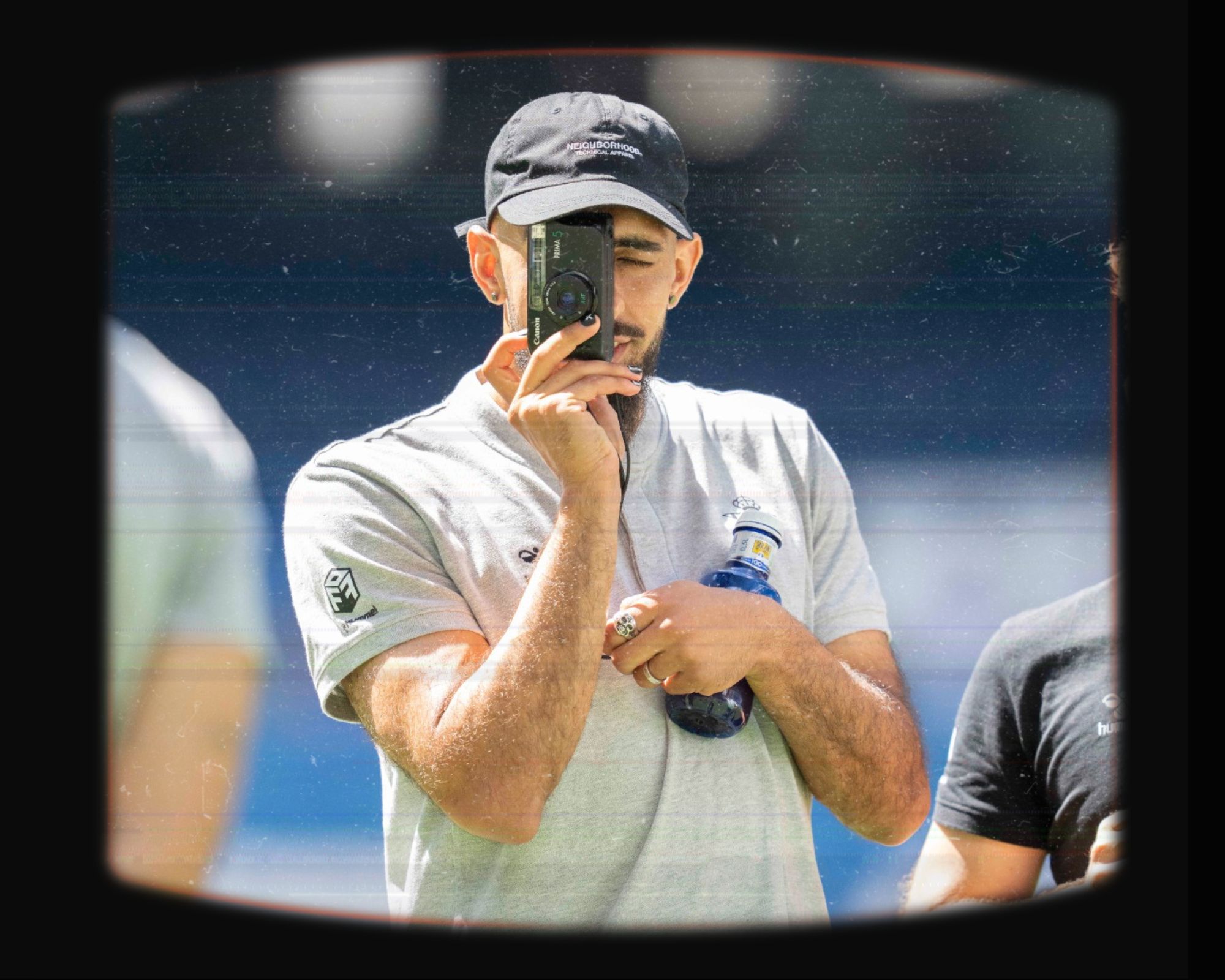 "A footballer depends a lot on personal and collective performance to do personal things. It's something I think I'll change and I'll get to the point where I can do what I want to do".
PHOTOGRAPHY
HIGHXTAR. (H) –  When did you first become interested in photography?
BORJA IGLESIAS (B.I) – Ever since I was a child, it's been a discipline that has caught my attention. I remember going on school trips with my disposable camera and taking portraits of my friends while they were doing whatever crazy things we could think of. I think it's a little bit the essence of portraits that I like the most when I pick up the camera.
(H) – What do you like most about analogue photography?
(B.I) – Its aesthetics and the feeling that you are immortalising a unique moment, unlike digital photography or the images you capture with your mobile phone. I also love the feeling that you don't know if you've taken the photo you imagined until you develop the film and see the result.
(H) – Which was your first camera?
(B.I) – One of the disposable cameras my parents used to buy me when I went somewhere. My parents had a compact, although I'm not sure if it was a Canon or an Olympus.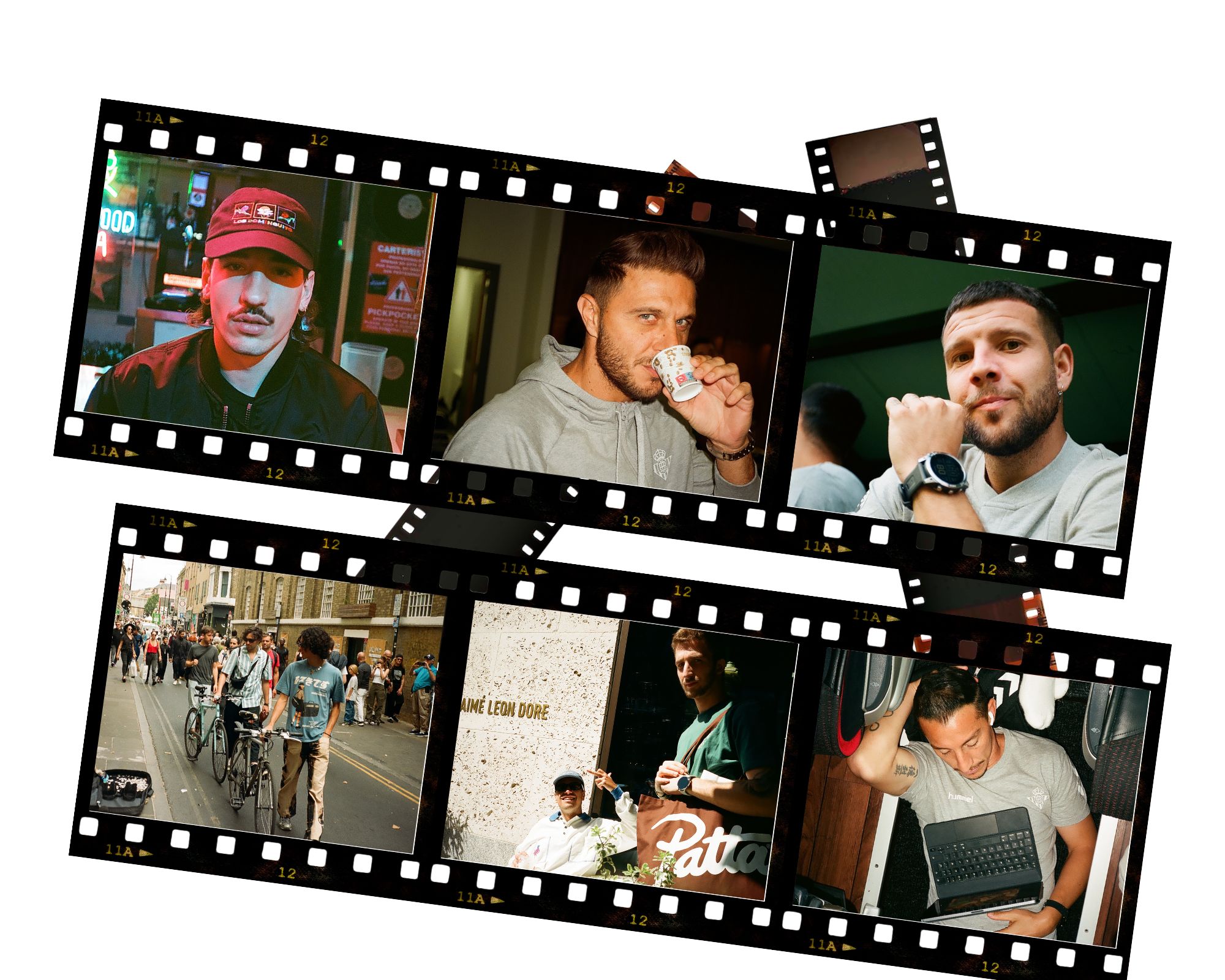 (H) – Which camera do you use now?
(B.I) – I have a Canon Prima 5 which is the one I always carry with me. It's a compact with autofocus and flash. Perfect for shooting without thinking too much and without losing quality. As a whim, I bought a Leica M6. A real marvel. I'm looking forward to enjoying it in peace and quiet, as this summer has been quite busy and I haven't stopped shooting with the Canon.
(H) –  What is your favourite film or which do you use?
(B.I) – I usually use Portra 400. A super versatile film that responds very well to any kind of lighting. Also, with the compact's flash, portraits are perfect. ILFORD black and whites have never let me down. Whenever I've used them I've always been very happy with the results. Finally, the Kodak 200 is also a basic that I use often.
Many friends recommend and give me reels to try, so I have a lot of them.
(H) – Have you taken photography classes or are you self-taught?
(B.I) – I did a photography course with some friends when I was in Zaragoza, where my teacher was my friend Marcos Cebrián. The camera we used was the iPhone camera and, to be honest, it was a lot of fun. Until then I hardly used my mobile phone camera and since then I've enjoyed it much more. All thanks to a few hours of learning with Marcos.
I have also taken several photography courses at DOMESTIKA, both analogue and digital.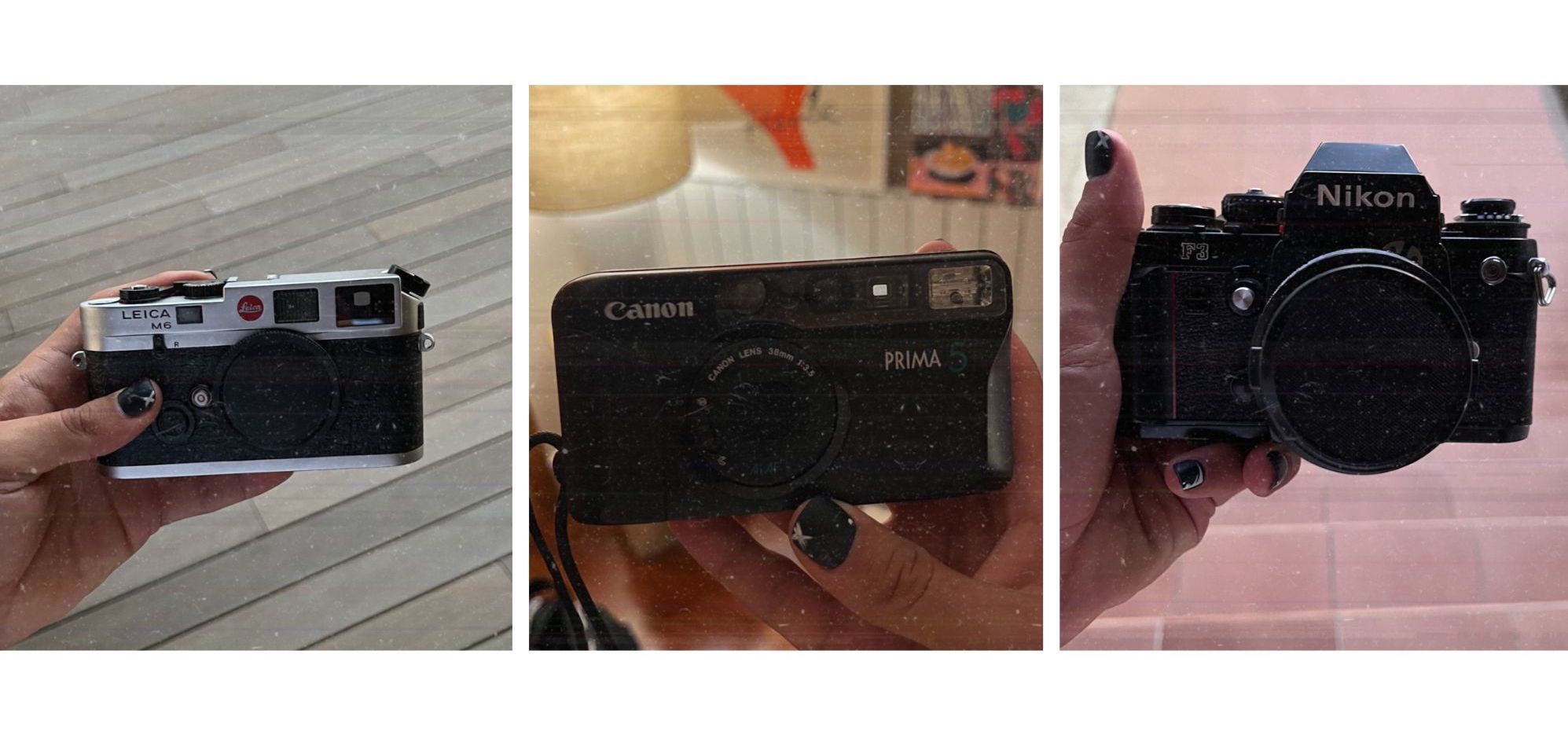 (H) – Which photographer inspires you?
(B.I) –I talk a lot with photographers who are friends of mine and who specialise in different disciplines. Being able to talk to them about a thousand things inspires me a lot. From all of them I have learned how special it is to try to transmit what really attracts you and to try that photography can express what you feel when you see.
I couldn't choose just one… So many come to mind. Peter Lindbergh, Max Galys, Beatriz Tormenta, Emilio Morenatti and my dear friend, Héctor Bellerín.
(H) – What is your favourite photography book?
(B.I) – Shadows On The Wall by Peter Lindbergh and Poolside with Slim Aarons by Slim Aarons.
(H) – @takemotionss is your IG account specialised in photography… Why did you decide to create it?
(B.I) – The story is rather curious. I created it after photographing Notre Dame Cathedral while it was burning.  I was on the boat on the Seine and suddenly smoke started coming out of the cathedral. Everyone was quite alarmed, but I just grabbed my camera and started shooting as we approached. When we turned around to walk away, I was still taking pictures.  Then it started to burn and I thought, "I've got to post this". 
For years, the photo stayed on that Instagram account until a year ago I took it up again and since then I've been sharing images of my life, my travels, my profession, my friends…. It's funny.
(H) – Do you feel 100% free when publishing?
(B.I) – No, not really. It's a process I'm still going through. I would love to be more… Many of the photos that, after thinking a lot about whether to upload them or not, I ended up archiving them. Sometimes my profession puts the brakes on me for some things, but I'm working on changing that. Hopefully one day I will be able to feel completely free.
MUSIC
(H) – Best festival you've ever been to?
(B.I) – Primavera Sound 2022 without a doubt. For the festival and the music, yes, but above all for meeting again people I haven't seen since 2019 like Pablo Yagüe or Jose Vallejo from adidas and for meeting a lot of wonderful people like you, who I was able to finally meet again. A very nice connection arose with music as an excuse and that's something that fascinates me. I think that few other things can make it possible.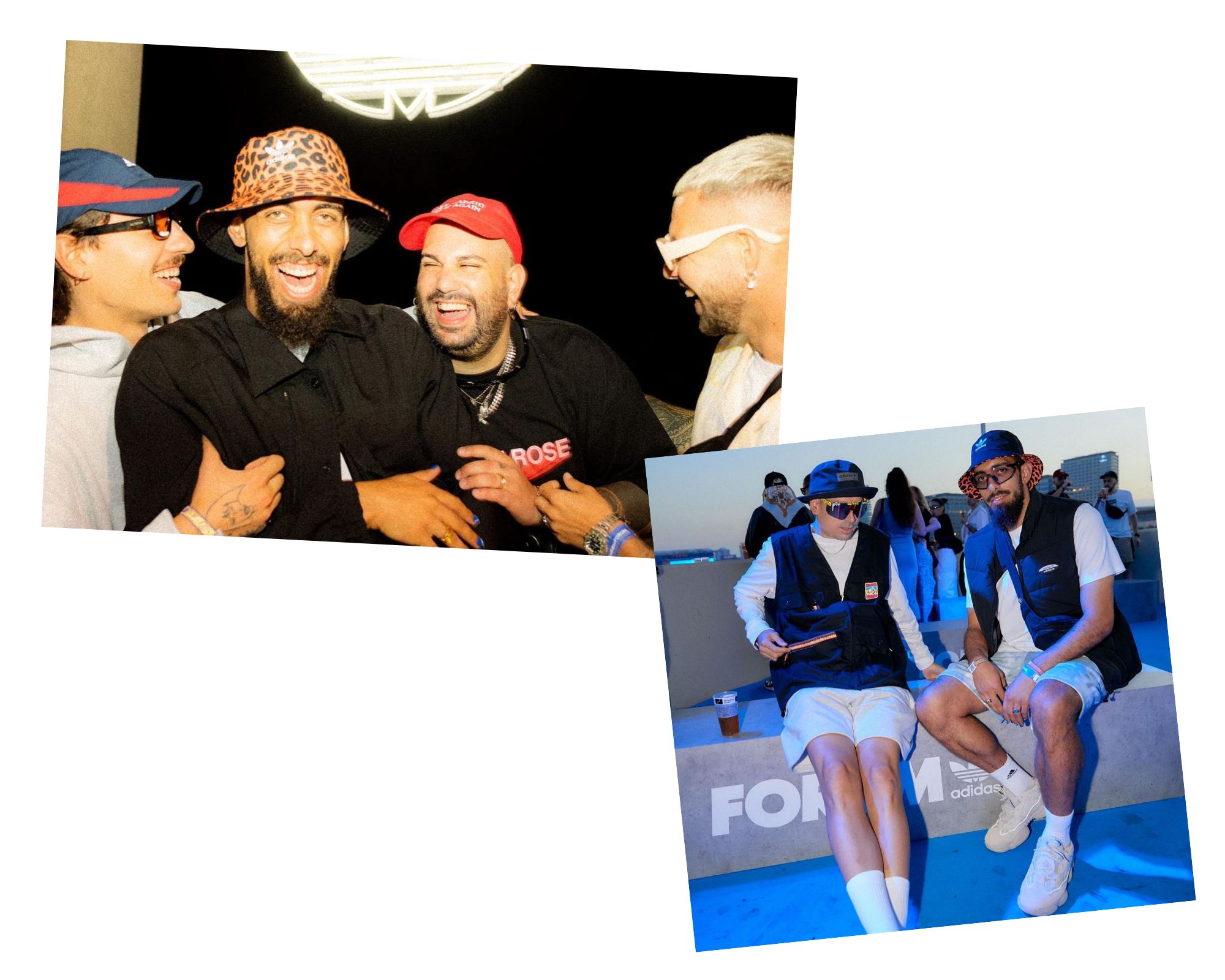 (H) – Best live artist?
(B.I) – The first time I got to see Kase.O live it was magical. I connected with everything I had been listening to for most of my life. More than ten years of listening to him almost every day. Seeing 'El Círculo' live with what that album meant to me… Unbelievable. Shortly afterwards I was lucky enough to meet him and, to this day, he is my friend. What a madness.
Another artist I enjoyed seeing live was Travis Scott. I went on an express trip to London, just over 24 hours, just to see him, it was worth it. It was worth it. I don't think I've ever witnessed such a level of energy as heavy as the one that builds up at his shows.
(H) – Show us your Spotify playlist.
(B.I) – I have several playlists, but one of my favourites is the Spanish rap one called #EstoNoPara. I listen to it almost every day. 
(H) – A song that inspires or motivates you?
(B.I) – The song 'Esto No Para' by Kase.O is my constant motivation. It marked my first year as a professional footballer and every time I listen to it, it brings me back to the same point: to realise how lucky I am to do what I do and, above all, the importance of knowing what it has cost me to get here.
(H) – A song that makes you dance?
(B.I) –Wow, so many. 'Mangueiro' by Baiuca, 'Go' by Tekno, 'La Prendo' by Bad Gyal, 'Magalenha' in all of its versions… 
(H) – A song you listen to when you are sad?
(B.I) –I listen to Ara Malikian a lot when I am sad. He and his violin make me travel through pain and sadness. He is capable of tearing me apart inside. To break me down and then give me enough energy to continue to move forward. The truth is that the feeling he generates in me is tremendous.
(H) – A song you can't stop listening to (no 'Despechá').
(B.I) – Villano Antillano: Bzrp Music Session, although I love 'Despechá' (hahaha). Also 'Cura de humildad' by Natos y Waor. I listen to it a lot lately.
(H) – Latest artist you have discovered?
(B.I) – Rusowsky, Ralphie Choo and Mori have blown my mind. Since I discovered them just before the summer they haven't left my car speakers. At Sonar I fell in love with their live show. I also started listening to Dheformer relatively recently and I'm also crazy about him.
(H) – We know that you are entering the world of DJing. Why did you make this decision?
(B.I) – It is something that has attracted my attention for some years now. I had always seen it as something inaccessible to me until recently, when I decided to start looking into the subject.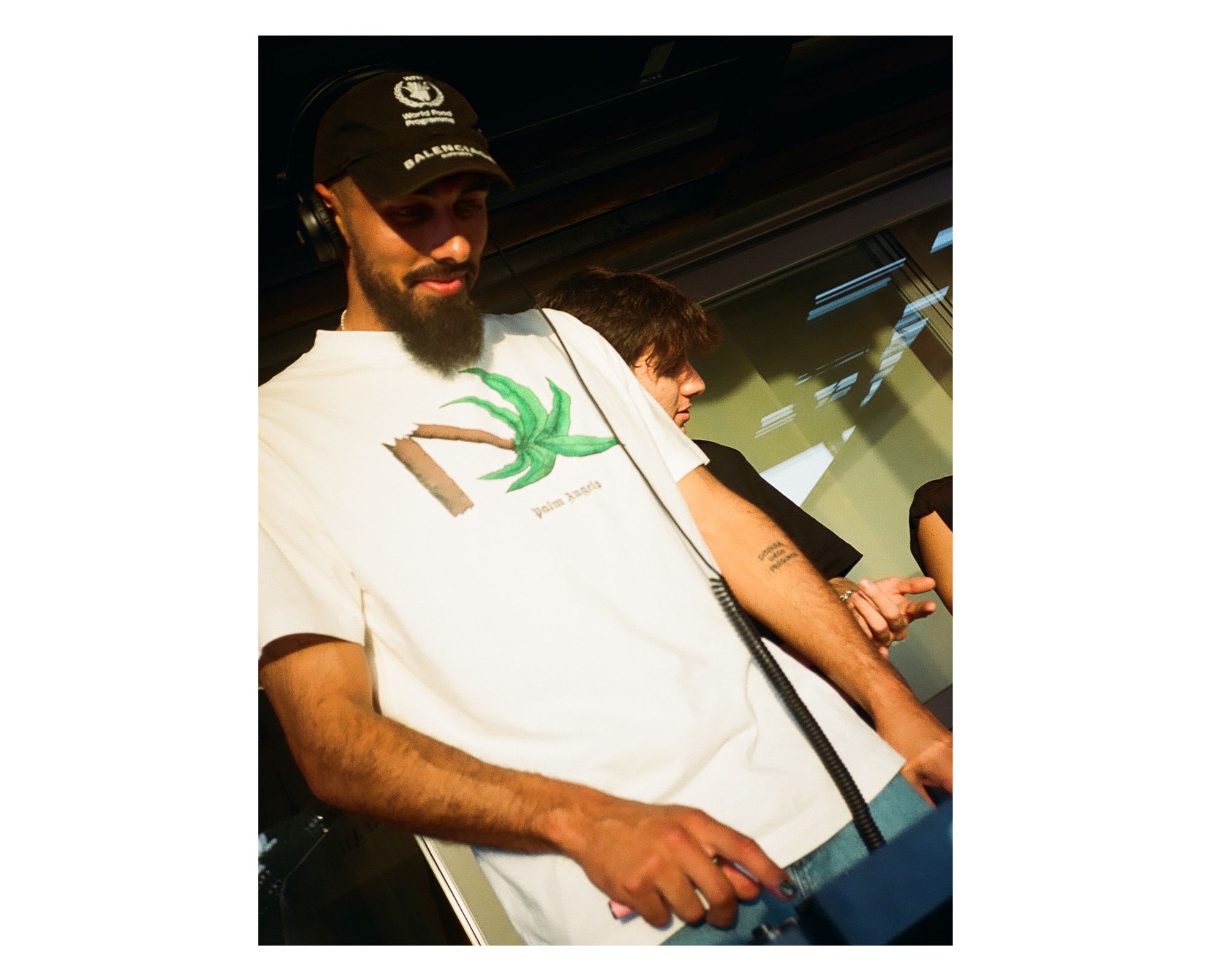 (H) – How are you learning?
(B.I) – Almost half a year ago I met several DJs from Seville (Martinez dj, Nexxa, Jorge Llamas, Carlos Slok…) and I told them about it. As soon as I realised, they were in my living room with their table showing me. I'm still a beginner, but I'll work hard to DJ at least decently.
I also soak up a lot of tutorials. On team trips I play a lot of DJ sets to get inspired and discover different styles.
(H) – Would you like to do it professionally or is it just a hobby?
(B.I) – Nowadays it's impossible for me to dedicate myself to it. I do it as a hobby and with the aim of being able to play my music when I get together with my people and share fun moments around my table. I think it's something special that connects me with a part of me that I've always wanted to develop since I was a child: music. Hopefully I'll get to the level of being able to do a little something in the future. I don't rule it out.
FASHION
(H) – We know you love fashion but…. Can you tell us when you started to feel attracted to it?
(B.I) – When I was a kid I had a lot of personality. I loved hip-hop culture and I was always dressed in colourful clothes, with caps, wide trainers…. Later, I went through a time of crisis when I lived in the residence in Valencia and followed the trends set by the older ones (something I'm not very proud of because I didn't like it and I did it more because of the pressure of not being different than for pleasure).
(H) – Do you follow trends or do you go it alone?
(B.I) – I suppose trends do influence us all, to a greater or lesser extent. But the truth is that I go pretty much my own way. I buy and wear what I like, without paying attention to whether it's fashionable or not.
(H) – Top 5 stores where to buy online and offline.
(B.I) – Minishop, Ekseption, END, Farfetch and Urban Outfitters.
(H) – Most treasured garment?
(B.I) – I'd say a long-sleeved polo shirt from BODE. It's marvelous. Also, this jacket from Supreme, my latest whim.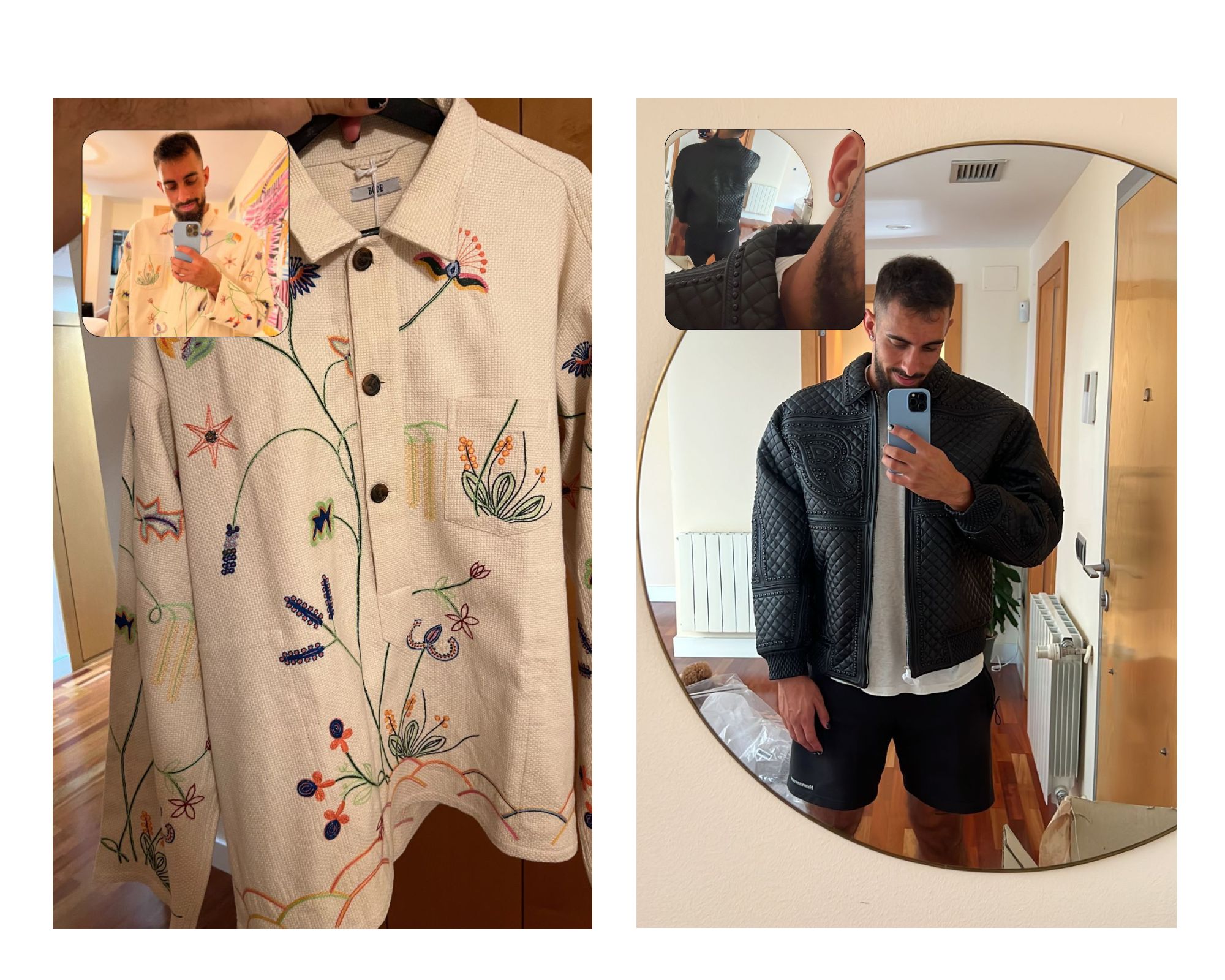 (H) – Favourite brand?
(B.I) –  Probably Balenciaga.
(H) – Favourite designer?
(B.I) –  Jacquemus.
(H) – We also know that you love sneakers… What's the one pair you couldn't live without?
(B.I) – I'd say my Yeezy 500 'Stone'.
(H) – Latest adquisition?
(B.I) – The adidas CL x Bad Bunny.
(H) – Most treasured sneaker?
(B.I) – The Yeezy 700 'Wave Runner'
(H) – What was the most you ever paid for a shoe?
(B.I) – I think the most I've ever paid was 895€ for a Balenciaga Triple S (after thinking about it for weeks).
VIDEOGAMES
(H) – You've been attracted to video games since you were a child… What was your first video game?
(B.I) – My first console was my father's Atari, which had a spaceship game on it. I remember spending hours smashing ships until my dad took it away and hid it, and I also remember the Super Nintendo. I played Goofy and Son with my mum, a puzzle game where my mum did everything and I messed it up (hahaha).
(H) – Which one have you spent the most hours in front of the screen?
(B.I) – I would say throughout my life it's either FIFA or Call of Duty. But if we're talking about one in particular it's probably Rocket League.

(H) – Pandachurches is your Twitch user… What do you think of the platform?
(B.I) – I really like it a lot. It's a way of sharing and interacting practically in Live. I enjoy it a lot, but it's true that I don't feel completely free to do whatever I want on it. A footballer depends a lot on personal and collective performance to do personal things. It's something I think I'll change, and I'll get to the point where I can do what I want to do.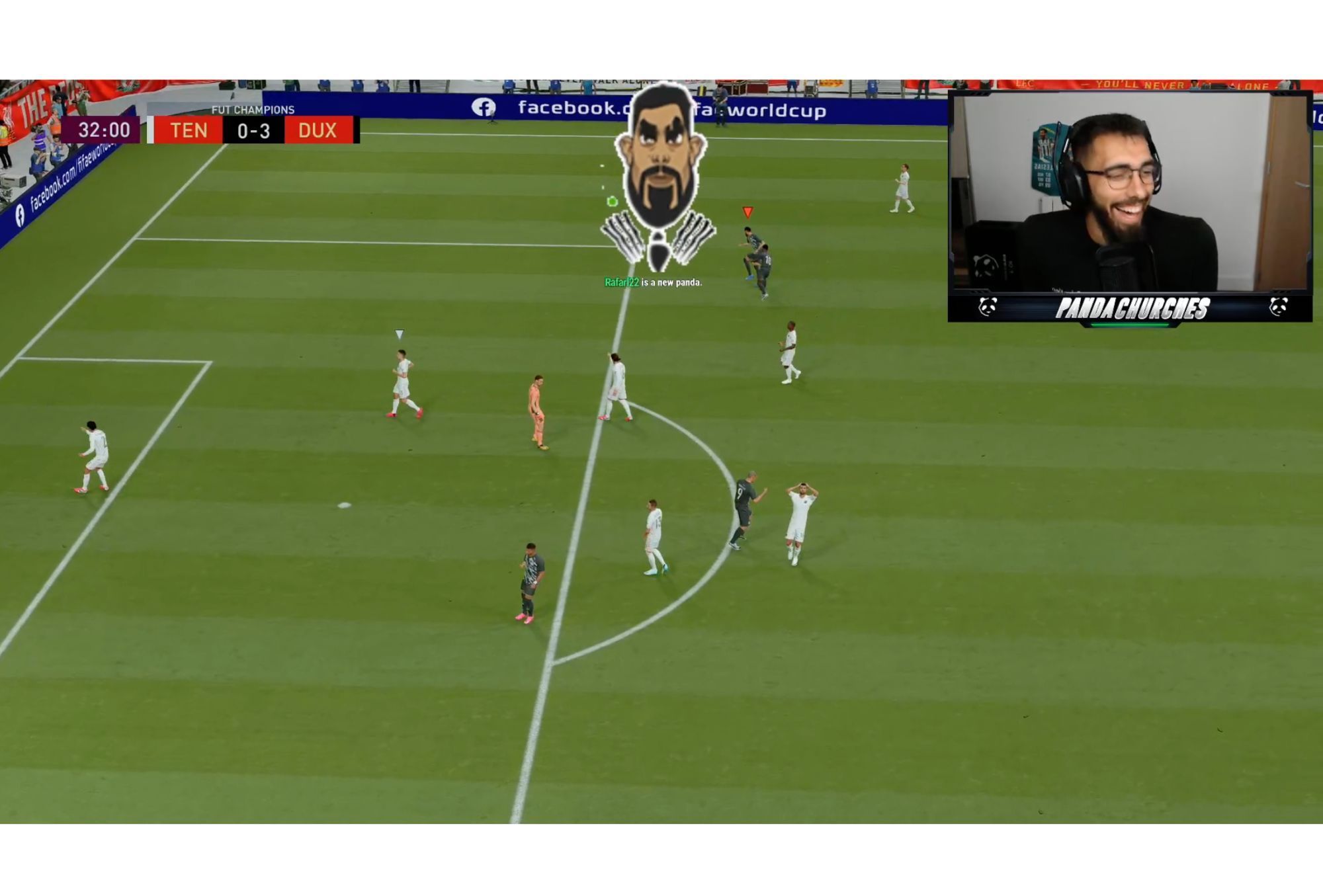 (H) – What elements do you think are better than other social networks?
(B.I) –Without a doubt what I was saying about the instant interaction. I love it because through the chat you can find out if people like it and talk directly with them, get recommendations, advice…
(H) – Who is your favourite gamer?
(B.I) – I've played with a lot of them and I've had a great time. In my forties, Ibai invited me to play different things and it was a lot of fun. I would like to play something with Auron as I am a big fan of his humour.
(H) – You have created a gaming team together with Courtois and DjMaRiiO…  How did this union come about?
(B.I) – This opportunity came to me through my friendship with Xavi Robles, founder of DUX and many other things. He proposed it to me and I didn't hesitate to accept.
(H) – Moreover, you are the first eSports club to support professional women's football… What were the reasons that led you to take this decision?
(B.I) – It is something very special. Bringing our eSports project together with women's football was a challenge we didn't want to miss out on. Being part of the growth process and trying to help as much as possible to establish professionalism was our biggest motivation. I think it is late and there is still a long way to go, but little by little that professionalism and the conditions that were required for them to exploit their talent in a better way are being established. I am very happy about that.
(H) – What is your next goal?
(B.I) – We have several projects starting. One is the participation in the NBA 2K League, which we are very excited about and we think it can be something very big. To be able to join NBA and 2K is a big deal, so we want to be able to live up to that. A lot of our energy is focused on that and continuing to grow in the other areas that we have. I'm sure it's going to be great.
And this is all that Borja Iglesias has told us about his other side.
If you want to keep discovering his secrets, stay tuned to the HIGHXTAR best friends section. El Panda may be taking the reins of our Instagram again very soon…