READ IN: Español
Bottega Veneta starred with its cast of characters in one of the most outstanding shows of the SS23 season. Matthieu Blazy recreated for the occasion the world inside a "room" through different stylish personalities: from the farmer's wife, played by Kate Moss, to the businessman husband with whom he projected a kind of ode to diversity.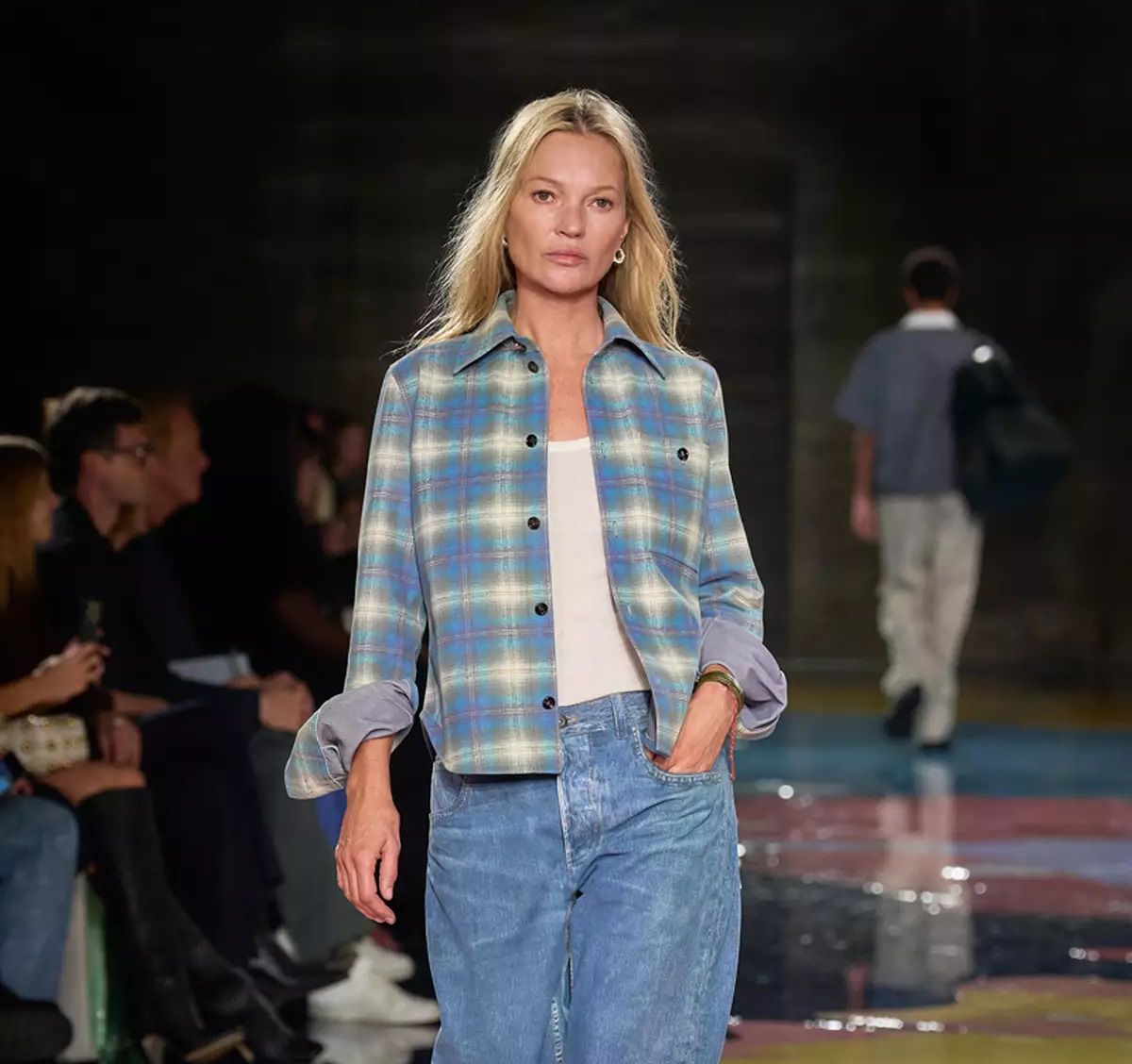 Within an eclectic playground and/or scenario imagined by architect Gaetano Pesce, among artistic compositions of colors, textures and materials, the brand's creative director unfolded his latest collection in the form of a contemporary film to remember. One in which to find multiple scenes as a master class in leather craftsmanship.
All that landscape was the reflection of "the world in a small room", according to the director, for his second episode for Bottega Veneta. The room thus became the backdrop against which different unique "characters" wandered, playing unequal roles. But characterized with an elevated style that has subsequently been acclaimed by fashion critics both in real life and on the internet.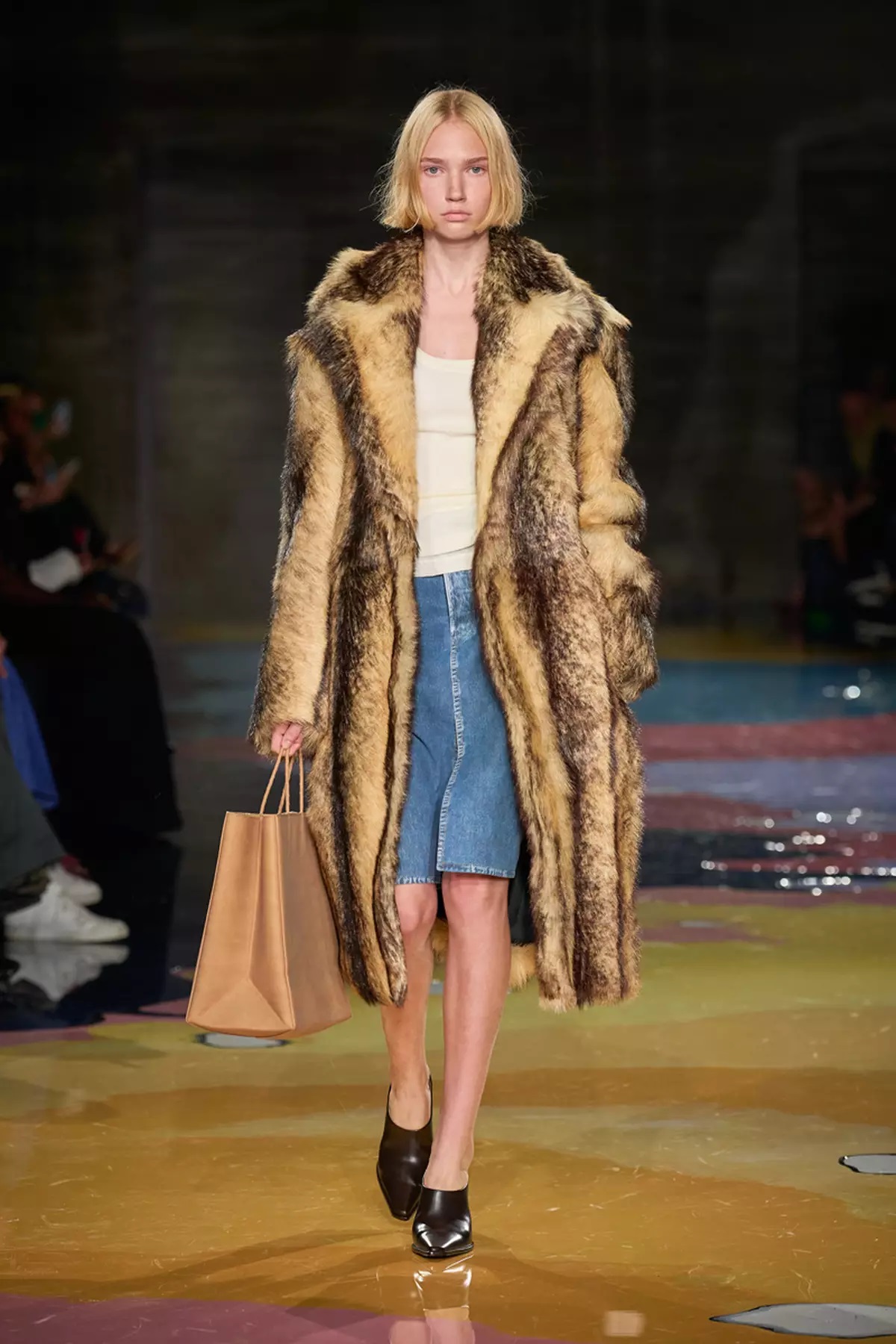 THE COLLECTION OF "PERVERSE BANALITY"
Diversity weaves this story by including pieces for infinite occasions, for all types of people and styles. From the office, to a special dinner, to a rave or a wedding. From the basics or closet essentials, such as striped shirts or straight jeans, to tailored suits or sublime couture dresses with futuristic patterns.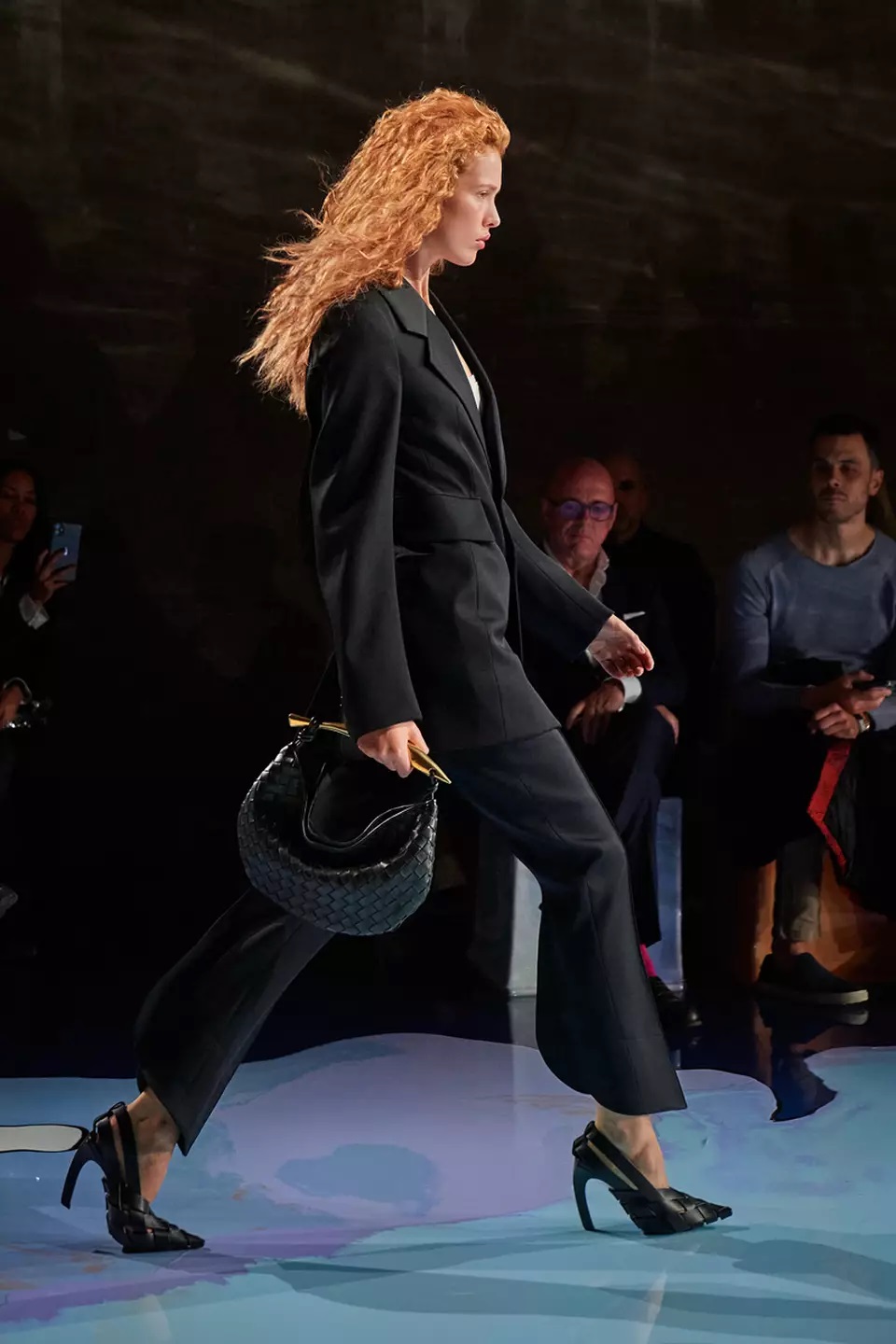 Beyond leather in different shades, Blazy put the focus on opposites in a proposal in which to find juxtapositions based on the old and the new, the simple and the ornamental, as well as the past and the future in the same look. In this sense, the eccentric character can opt for a dress with Vernini flowers in layers of chiffon with glassware, and the modern one can "dishevel" his outfit with vagabond-style pieces.
In this same universe, the brand explores movement and aerodynamism in garments through Boccioni silhouette tailoring and the incorporation of details such as lapels on trench coats or funnel necklines on jackets or shirts.
Although if there is something that always shines in a Bottega collection it is the intrecciato art: a technique with which he weaves this experimental collection in which he dilutes aesthetics and concepts for all existing genres and identities. Because in Matthieu Blazy's world everything is possible.