READ IN: Español
'The Square Dubai' is a wonderful cultural action developed by Bottega Veneta in Dubai. It is a space inspired by the tradition of gathering, so deeply rooted in Arab countries.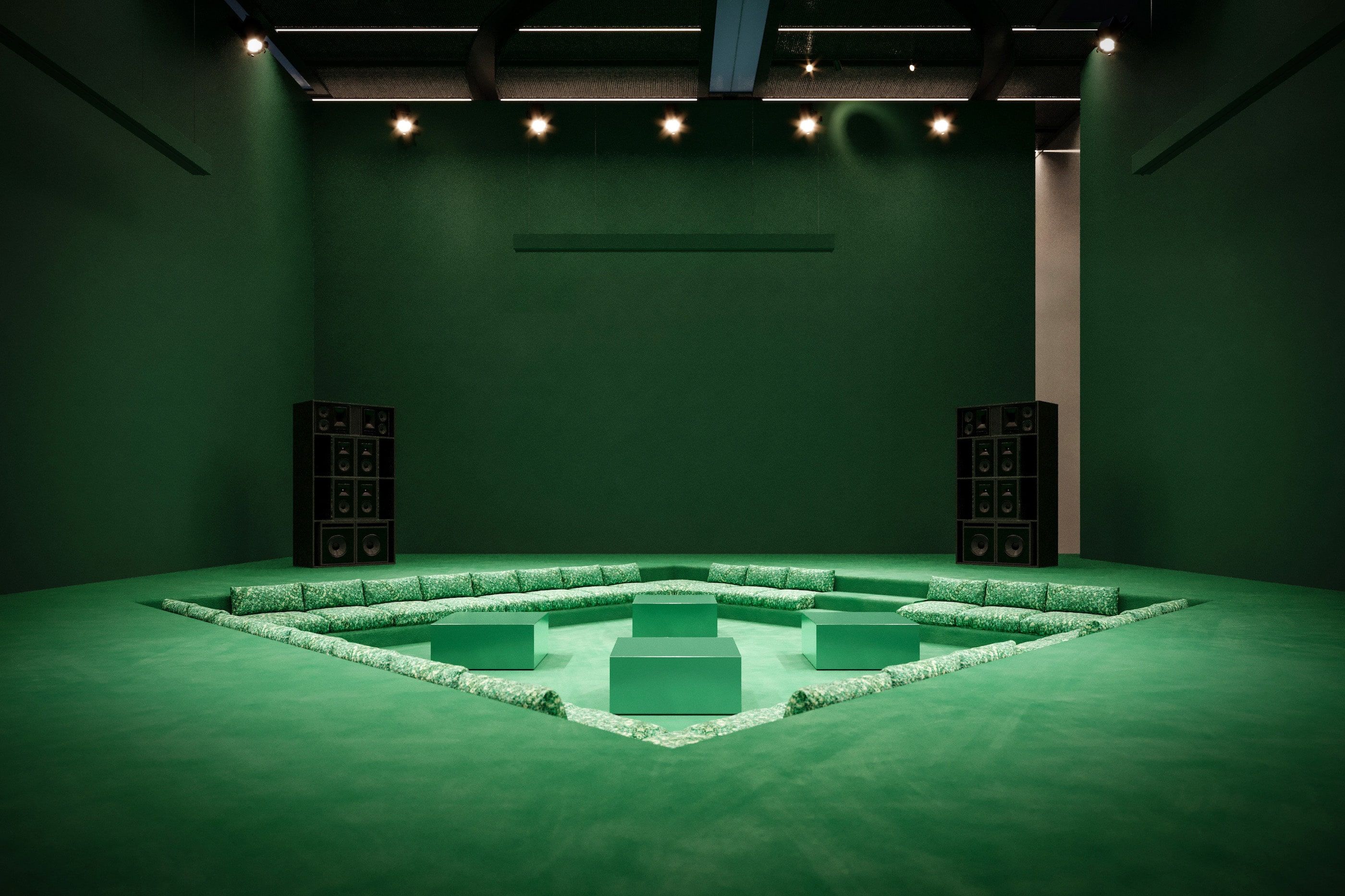 A meeting point inspired by the Arabic term "majlis", which symbolises meeting and coexistence. Over the past week, Bottega Veneta organised a series of cultural exchanges in this space designed by Lebanese architect Carl Gerges, curated from musical performances to poetry readings, storytelling and cooking activities and film screenings.
These events featured Carl Gerges (Lebanese architect and musician); Shaima Al Tamimi (Yemeni visual storyteller); Asma Al Badawi (Sudanese-British poet); 'Mustafa The Poet' (Canadian poet and composer); and Samer Doumet (Lebanese singer, composer and music publisher).
And speaking of Bottega Veneta… Do you already know about their new open door to creativity?