READ IN: Español
We are all familiar with the large 'Puppy' structure located at the entrance to the Guggenheim Museum in Bilbao. Designed by Jeff Koons, the sculpture has suffered considerable deterioration and is in need of restoration. Its cost? 119,000 dollars.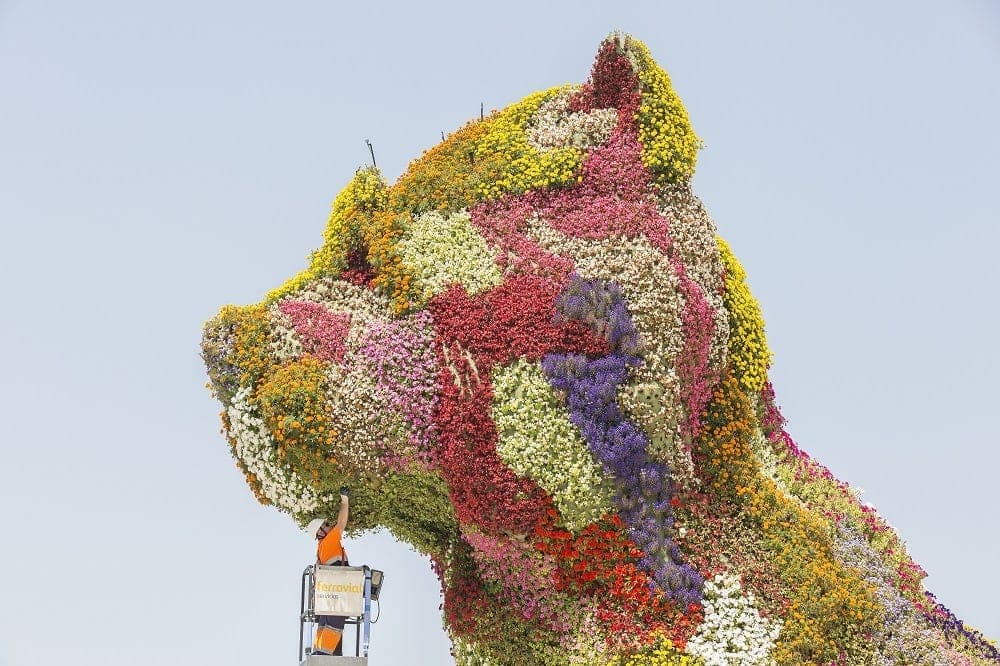 Raised in 1997, the 12.4-metre sculpture seems to be losing its splendour. The West Highland Terrier has aged and they want to restore it to its original appearance. Juan Ignacio Vidarte, general director of the Guggenheim Museum Bilbao, explains what the process of raising the money will be like and why it is so high.
"Puppy by Jeff Koons is one of the most emblematic works in the collection, and has become an icon for the city of Bilbao," explains Juan. Moreover, taking into account the dimensions of the piece, repairing and replacing all its components will not be an easy task.
For this reason, they have estimated a cost of 119,000 dollars not only to recover the structure, but also to ensure its maintenance for the next 25 years.
If you want, you can make your donation through the following link. We also suggest you take a look at these articles about art.