READ IN: Español
Byredo announces the opening of its first flagship store on Claudio Coello street in Madrid. With over 64 square metres, this new space will feature Byredo's complete collection of perfumes and home fragrances, beauty products and Byproduct collections – including leather goods and accessories. The shop will also feature the much-anticipated Makeup collection, launching in October 2020.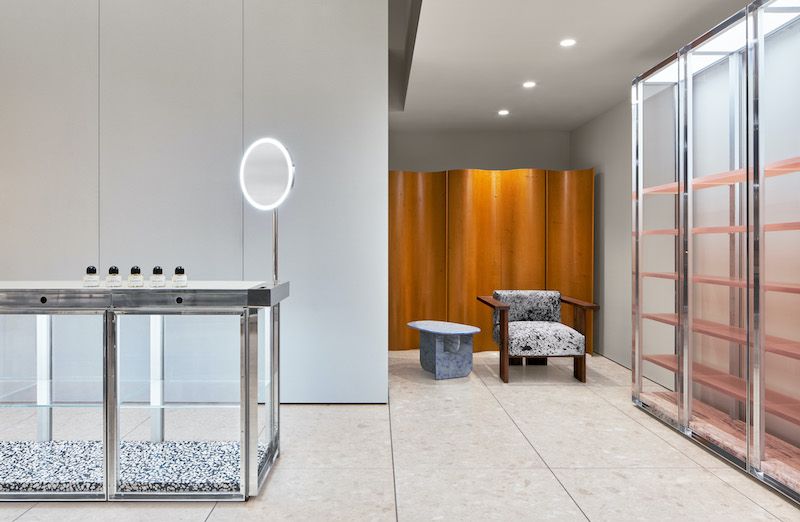 The unveiling of this location on Claudio Coello street marks another big step in the history of Byredo and its dynamic expansion of outlets around the world.
"There are several reasons to celebrate: this is our first exclusive space in Spain, our first flagship store that will feature the Makeup line," says Ben Gorham, founder and creative director of Byredo. "The location of our Byredo shops is something I take great care with and in Claudio Coello street I know we will feel right at home. This street is stunning, an evocation of the city's luxury and fashion. I'm looking forward to getting to know it personally".
Founded in Stockholm in 2006 by Ben Gorham, Byredo is a unique brand whose approach to contemporary luxury focuses on experience and emotion. Byredo's total universe includes a complete range of beauty products, leather goods and lifestyle objects, all with exceptional quality and perfect design.
As in every Byredo space, the shop has something new but familiar. Here we see extraordinarily vivid colours and textural contrasts that frame and showcase the pure lines of the beauty products. The displays and furnishings stem from the heavy use of aluminium seen in Byredo shops, but in this case we have opted for anodised aluminium, galvanised aluminium and coloured terrazzo.
An echo of the brand's fundamental principles and the unique properties that characterise Swedish savoir-faire, using the finest materials and ingredients to create unique products that provoke a visceral reaction; "With this new flagship store concept, there is an evolution of the Byredo universe that echoes our founding principles. We have used the best materials to create something visceral. I really want people to experience the emotions of Byredo when they enter the shop and perceive the contrast with the purity of our products".
For more fashion news and drops, visit our website.