READ IN: Español
If there's anyone who can make it to the top twice in NYFW, that's Raf Simons. The belgian designer has just presented his proposal FW18, and with this one there are already three, for Calvin Klein.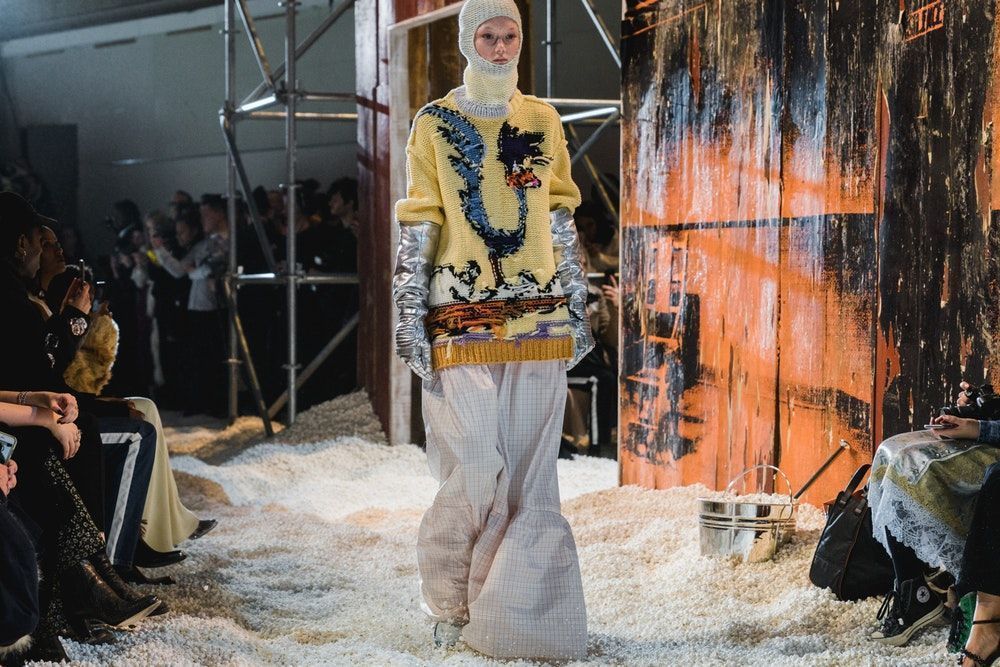 If in his previous collection he took us to the American Western, he now reviews great landmarks and icons of American culture such as: the arrival to the moon, the Looney Tunes or the instinct of safety and protection extracted from one of the great inspirations of this collection; the 1995 film: SAFE.
Upon arrival, the attendees found a ground covered with popcorn that connected with the imaginary of the proposal linked to the cinema and a certain pop-art aesthetic. What we like most about the collection is the workwear that blends perfectly with the concept of security against natural disasters so typical of American cinema. The nexus with his previous work comes from the hand of Raf Western shirt and the trousers that we could see on his SS18 and that this time were a little decontextualised.
Calvin Klein 205W39NYC FW18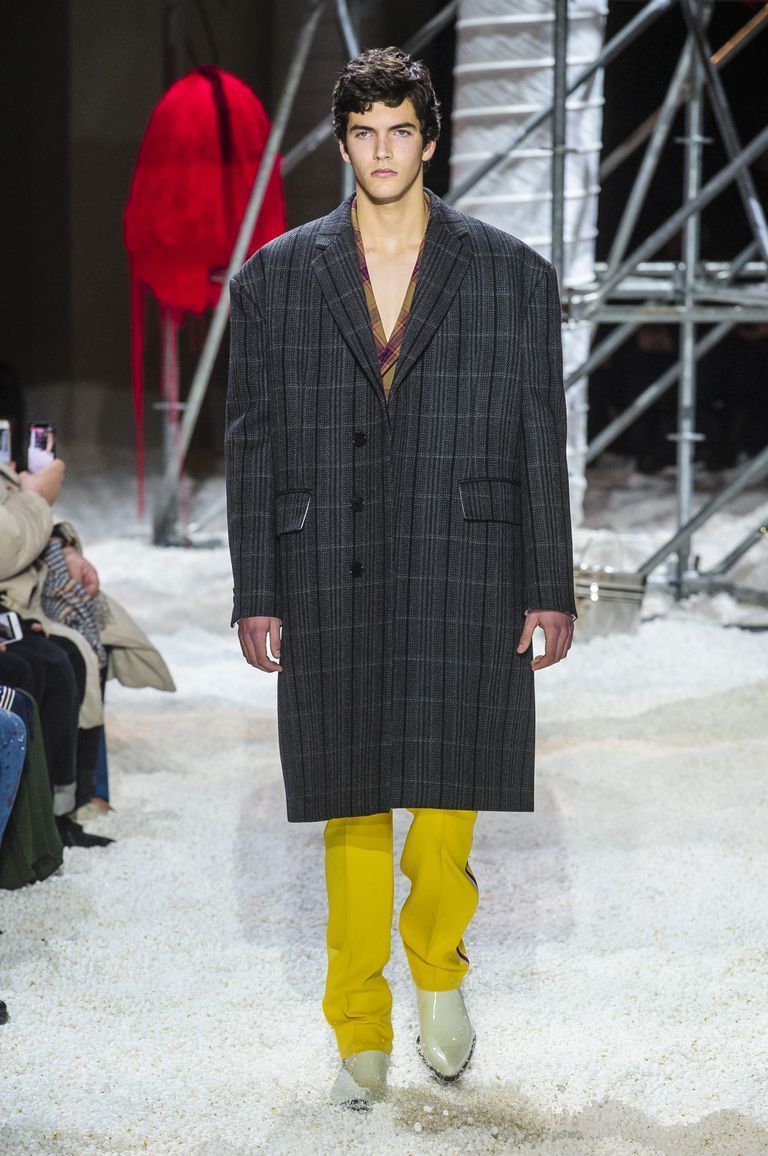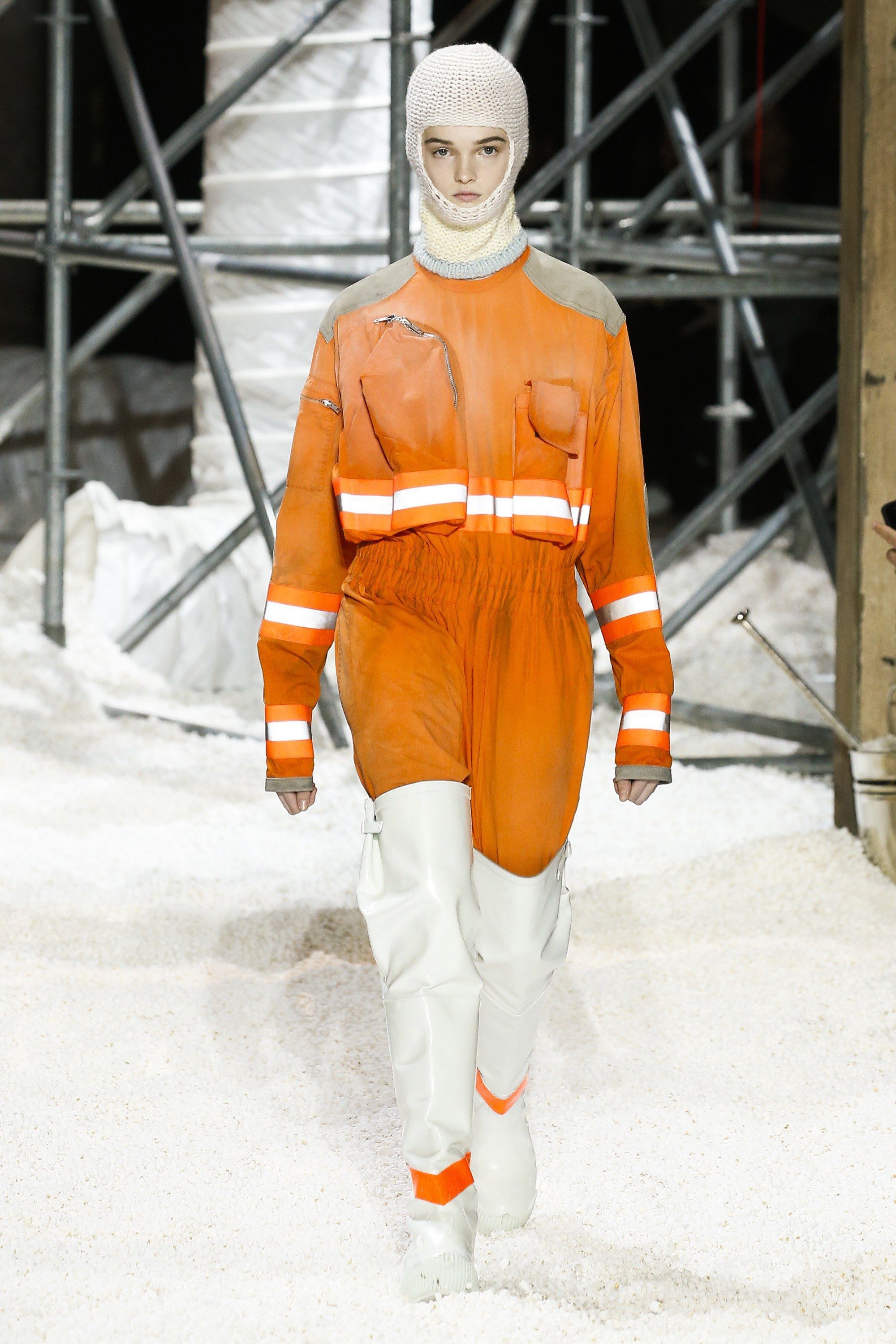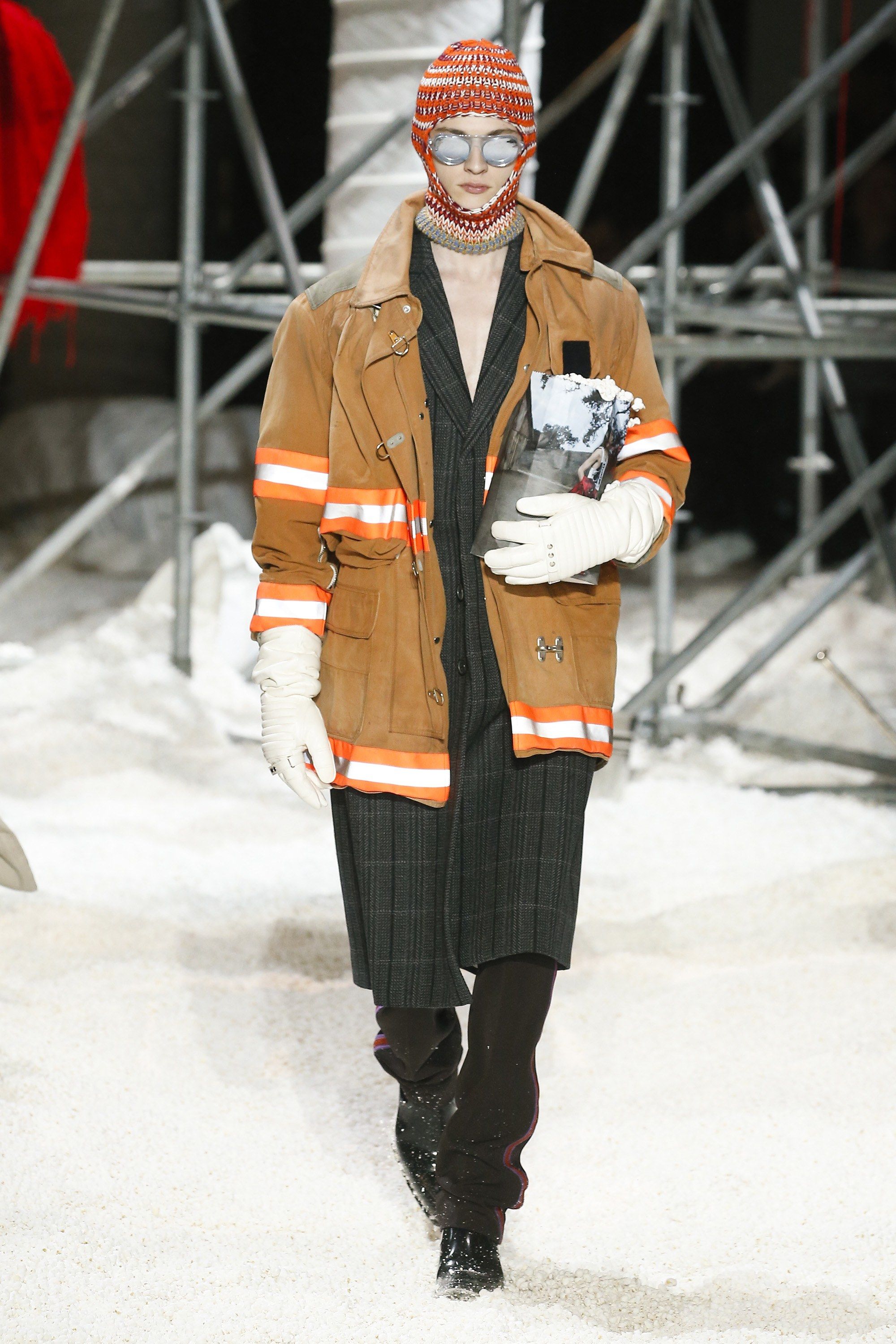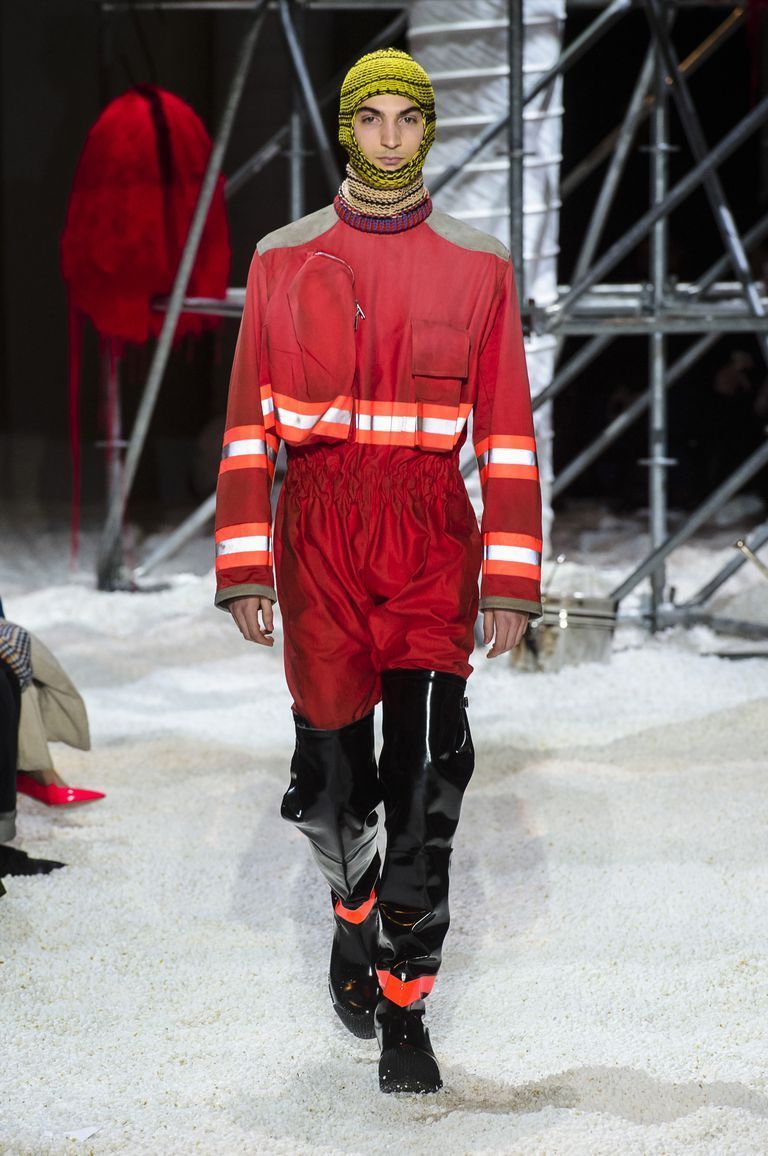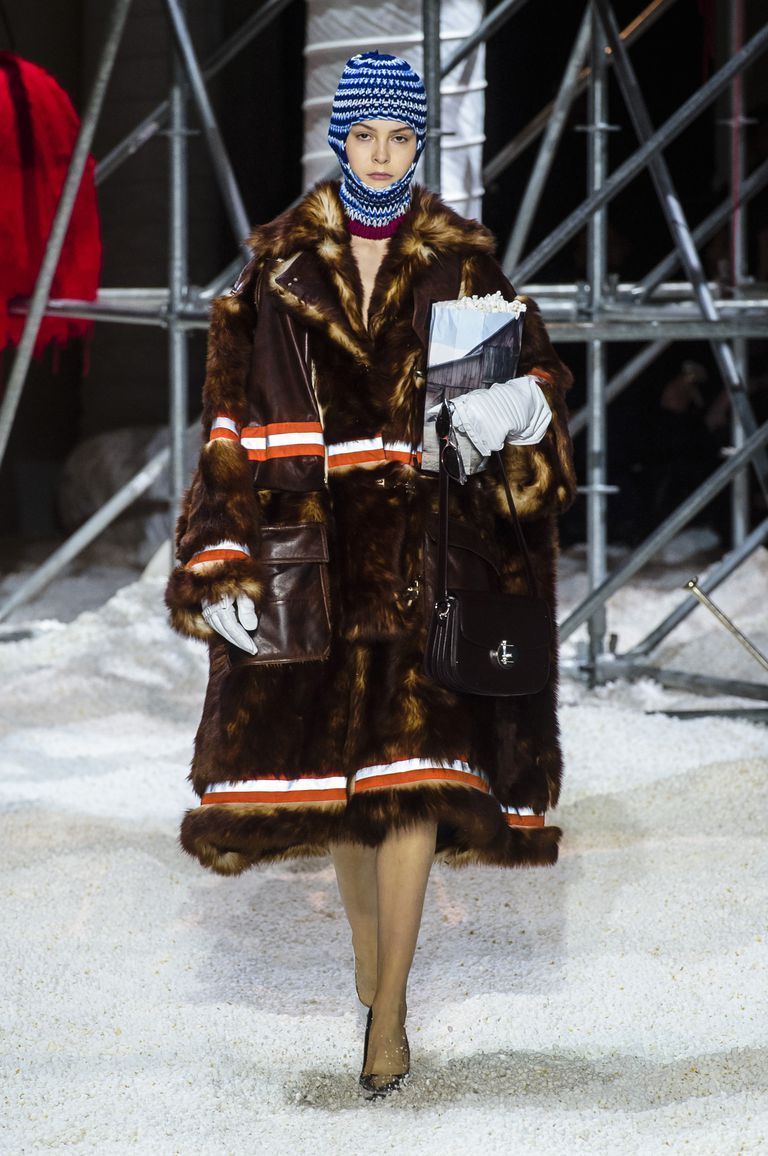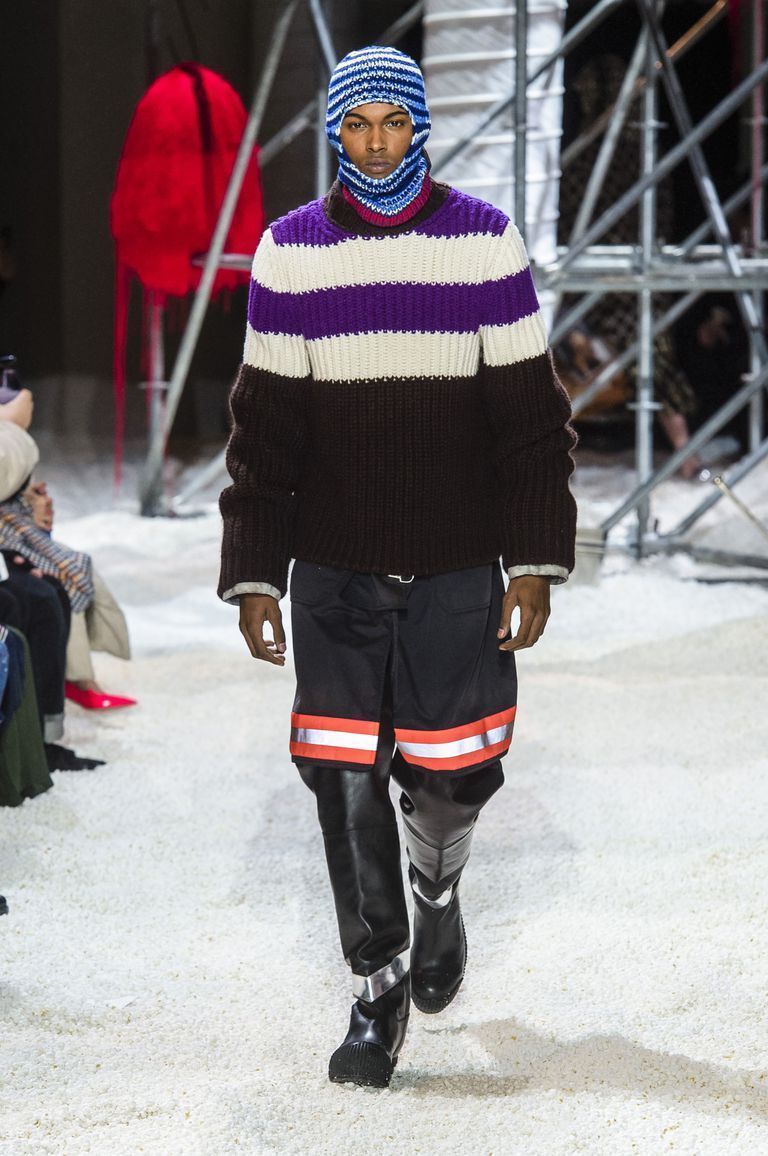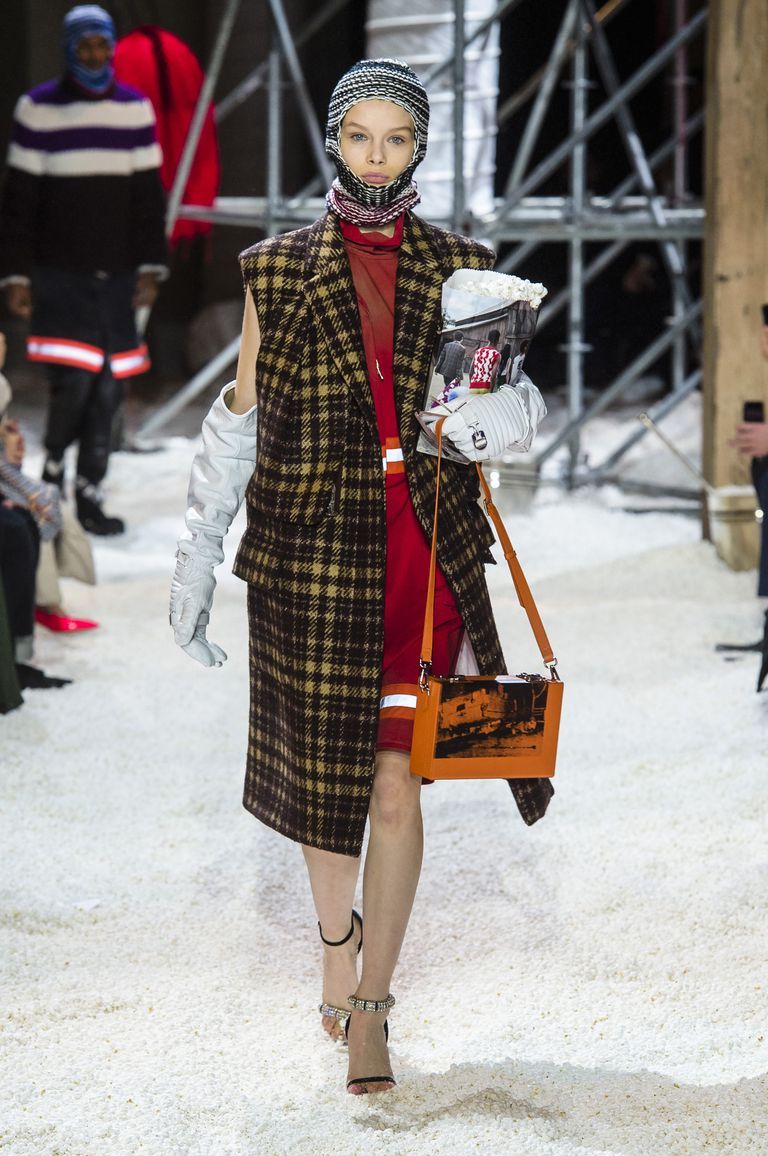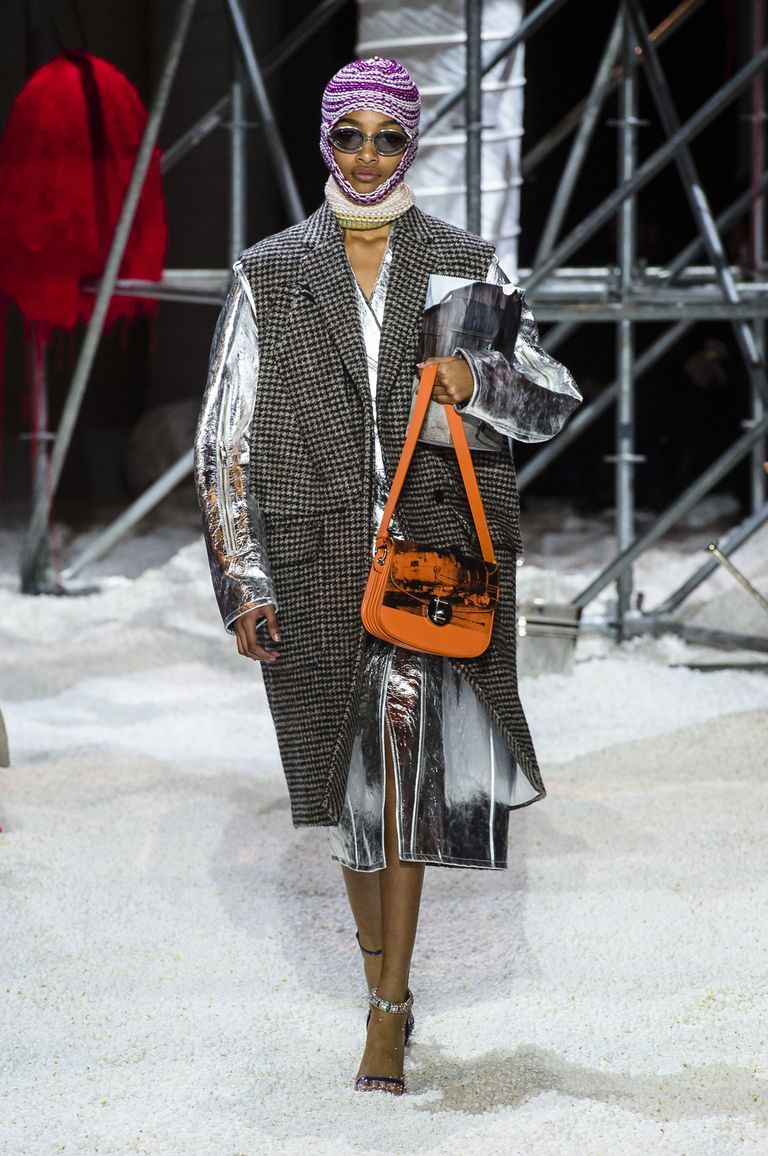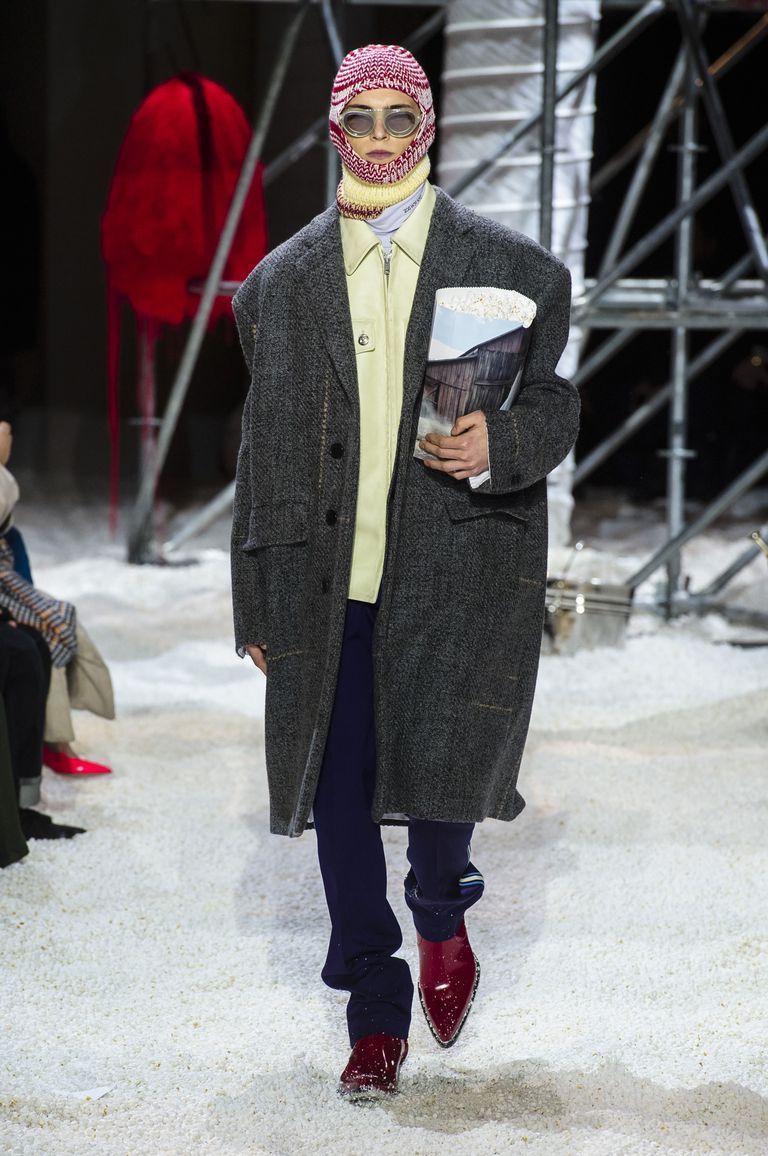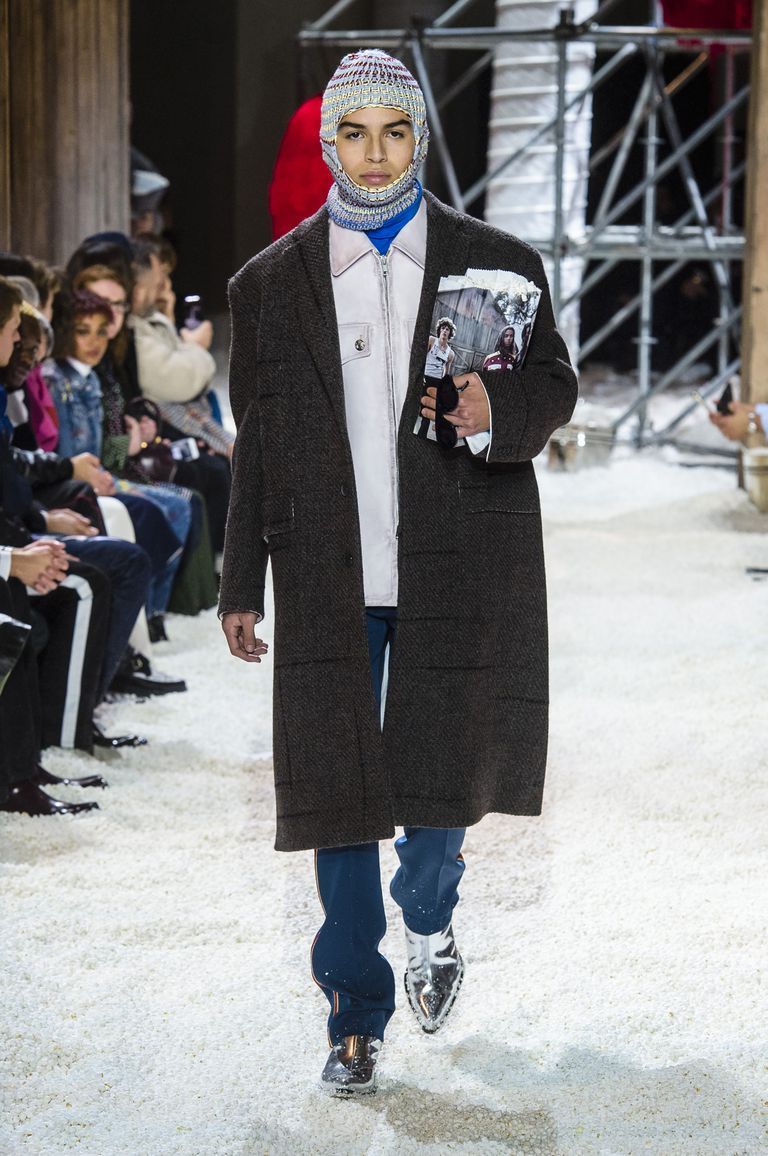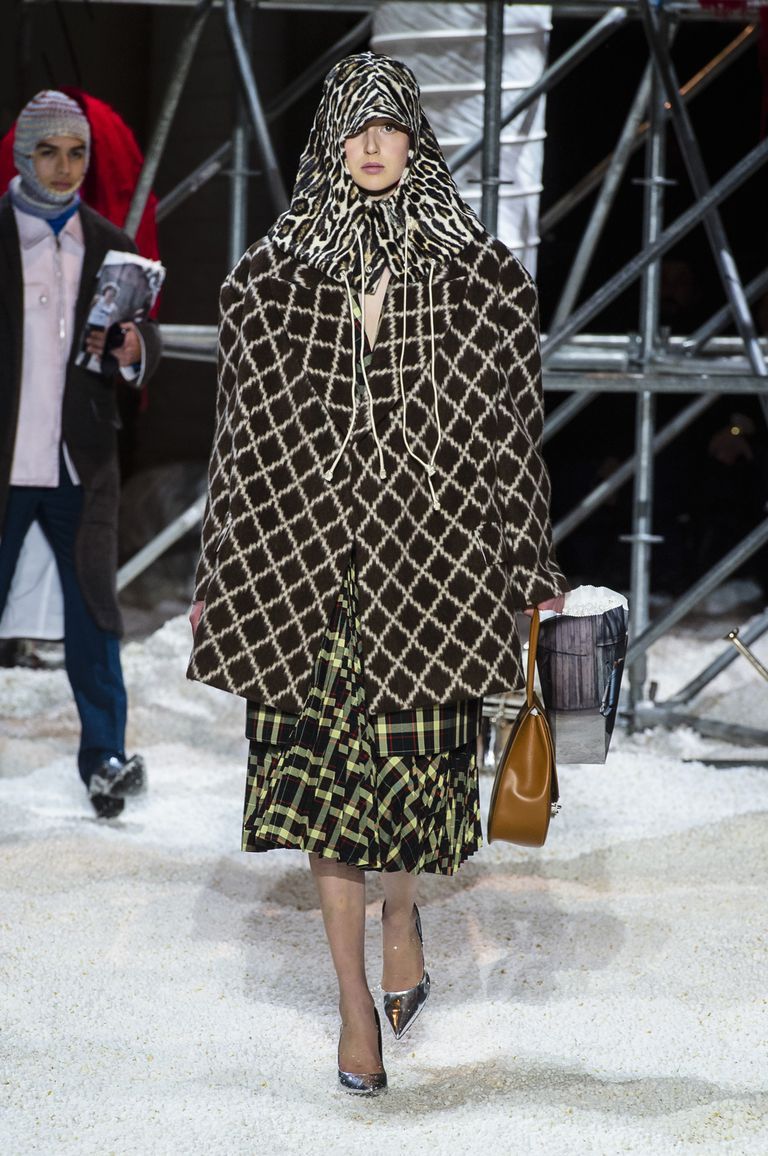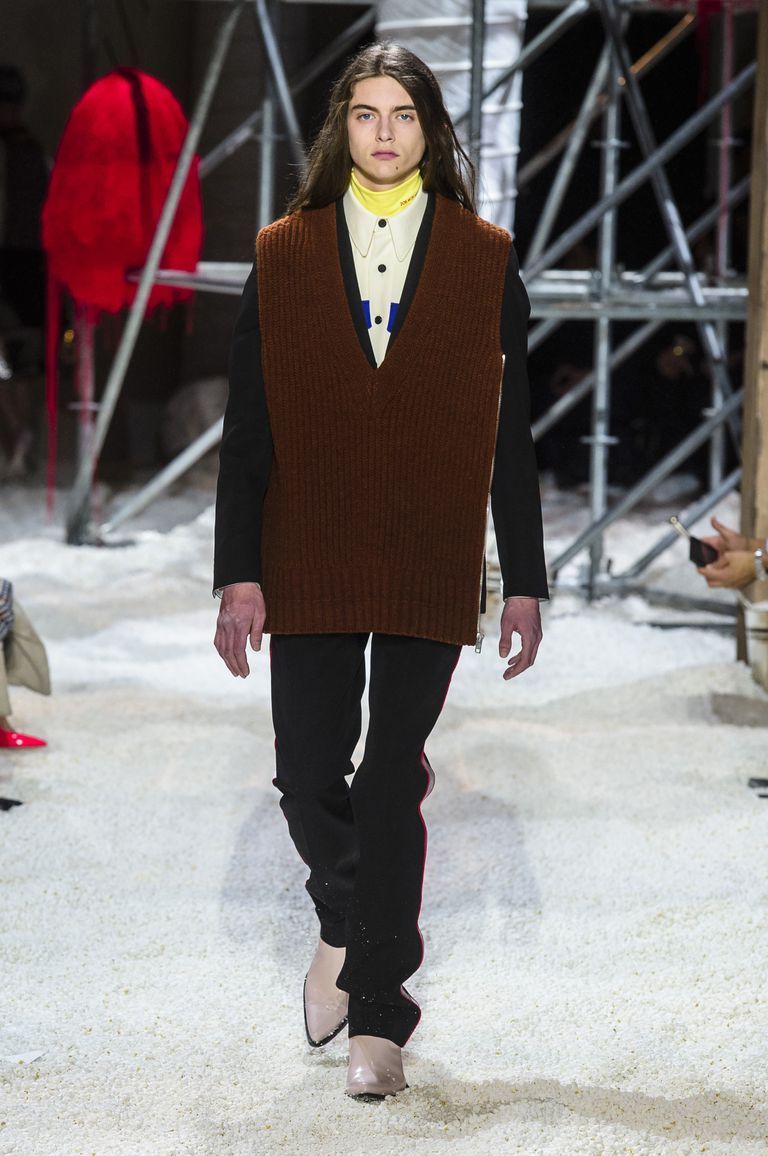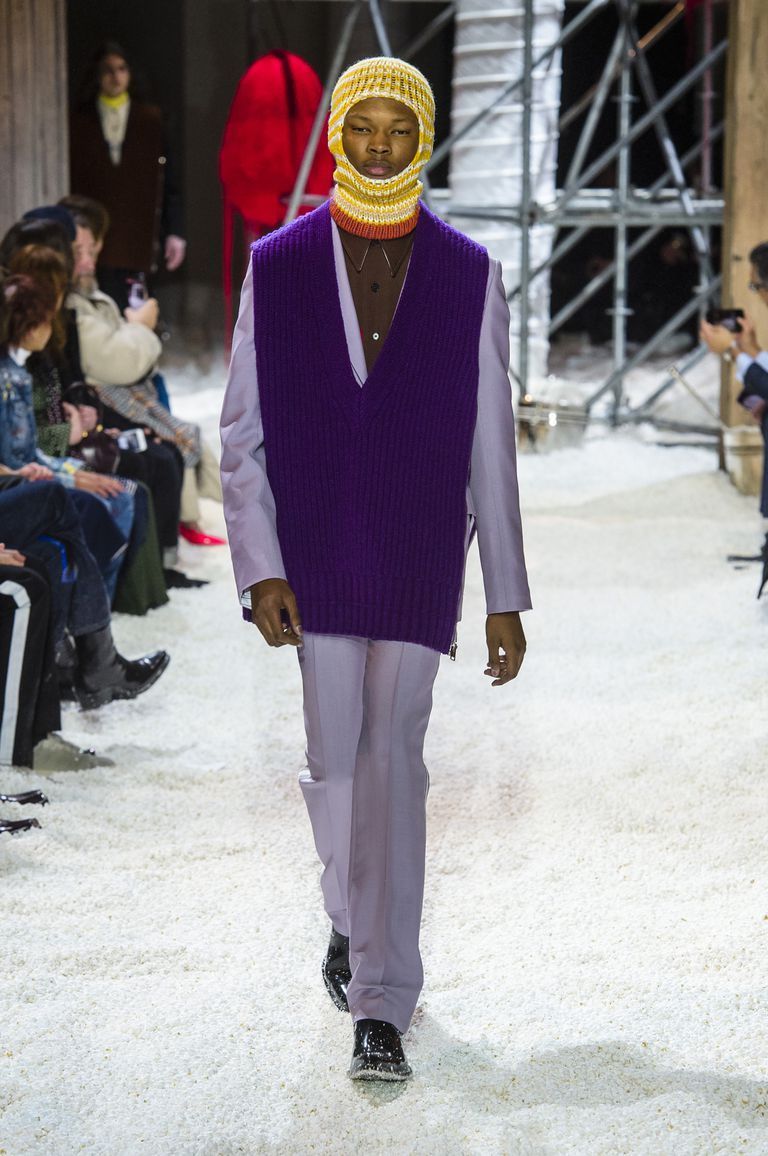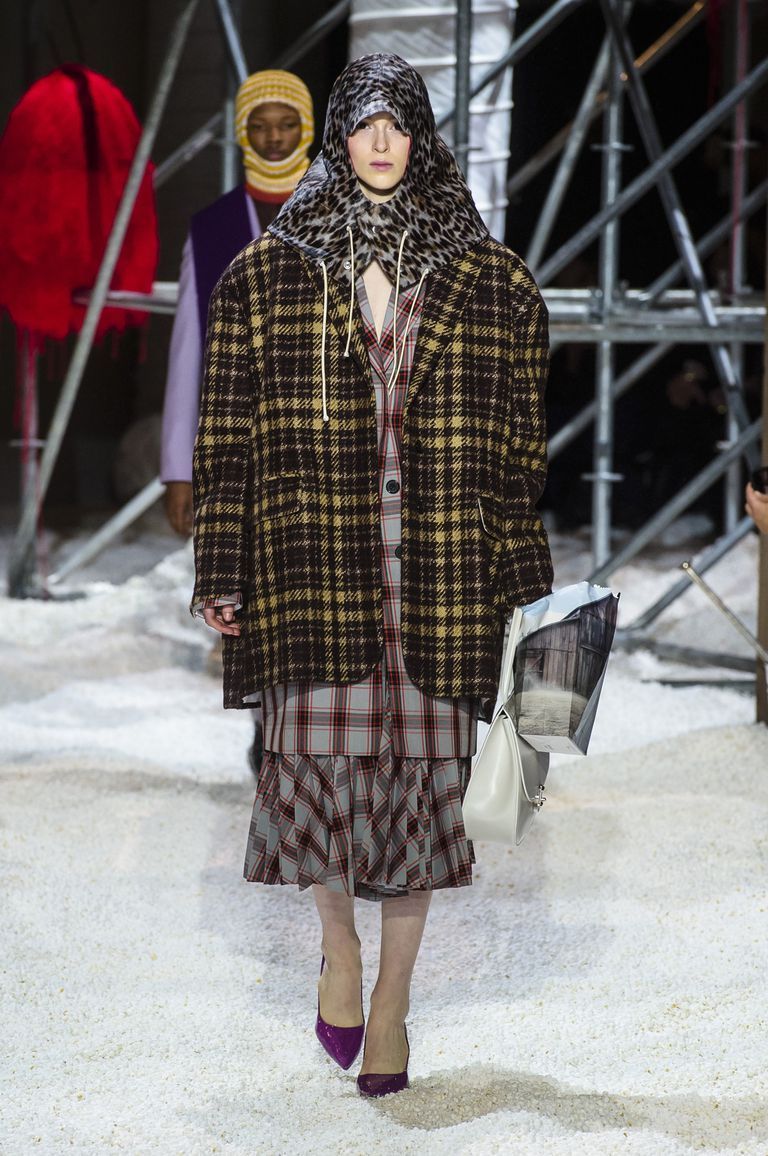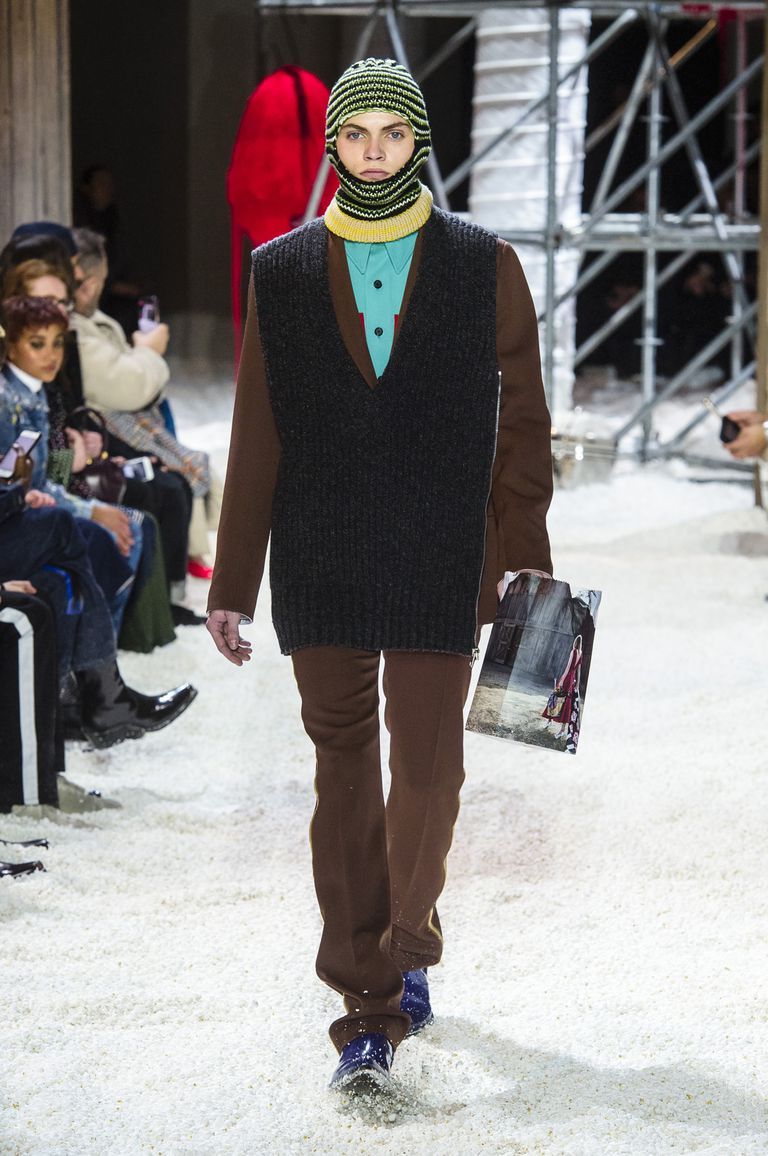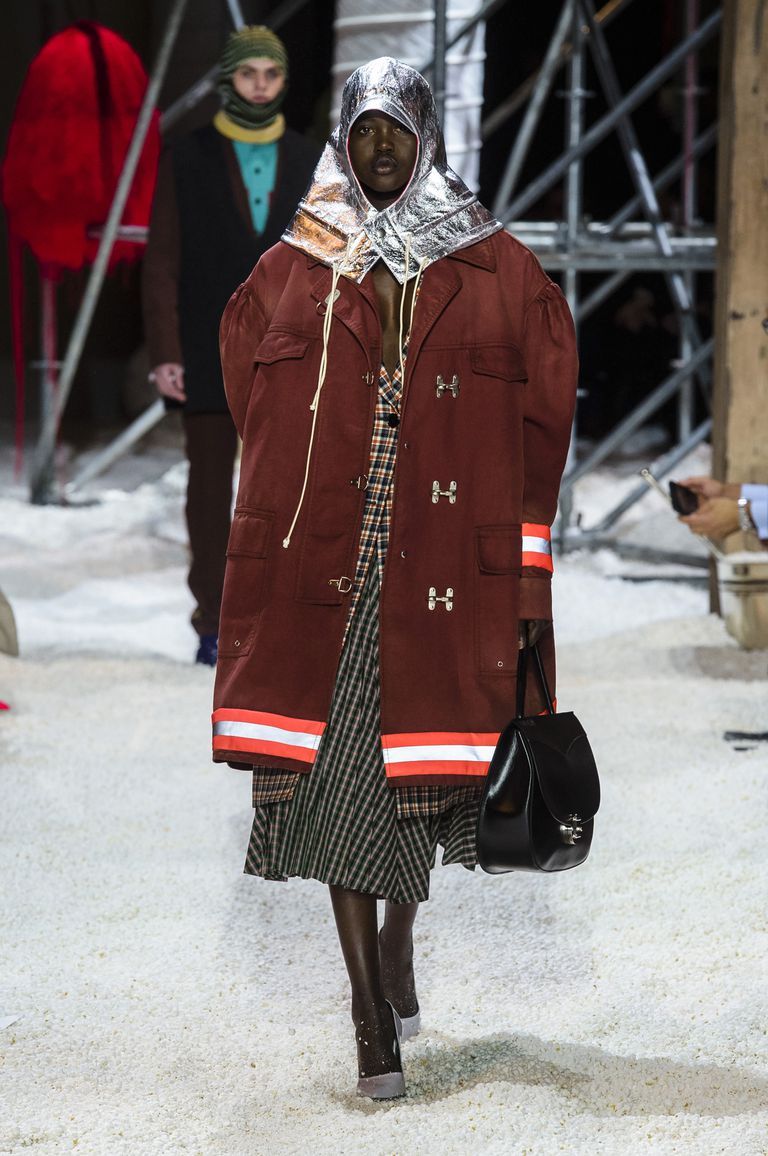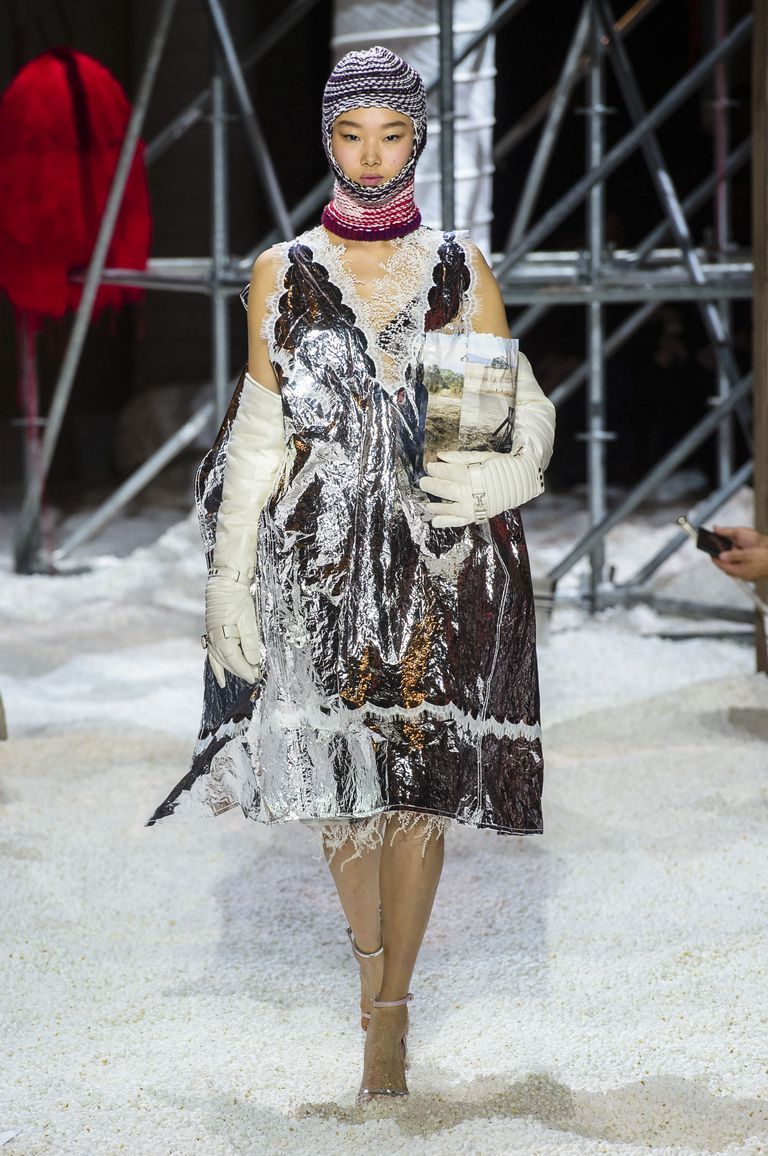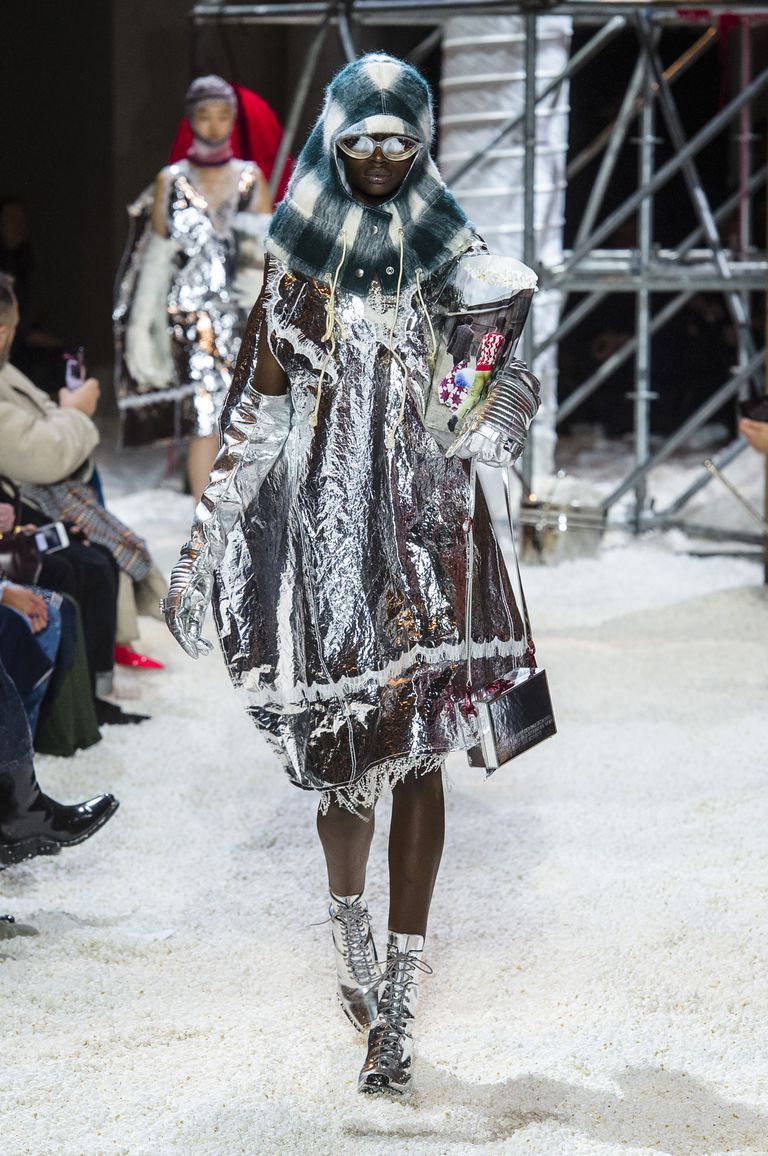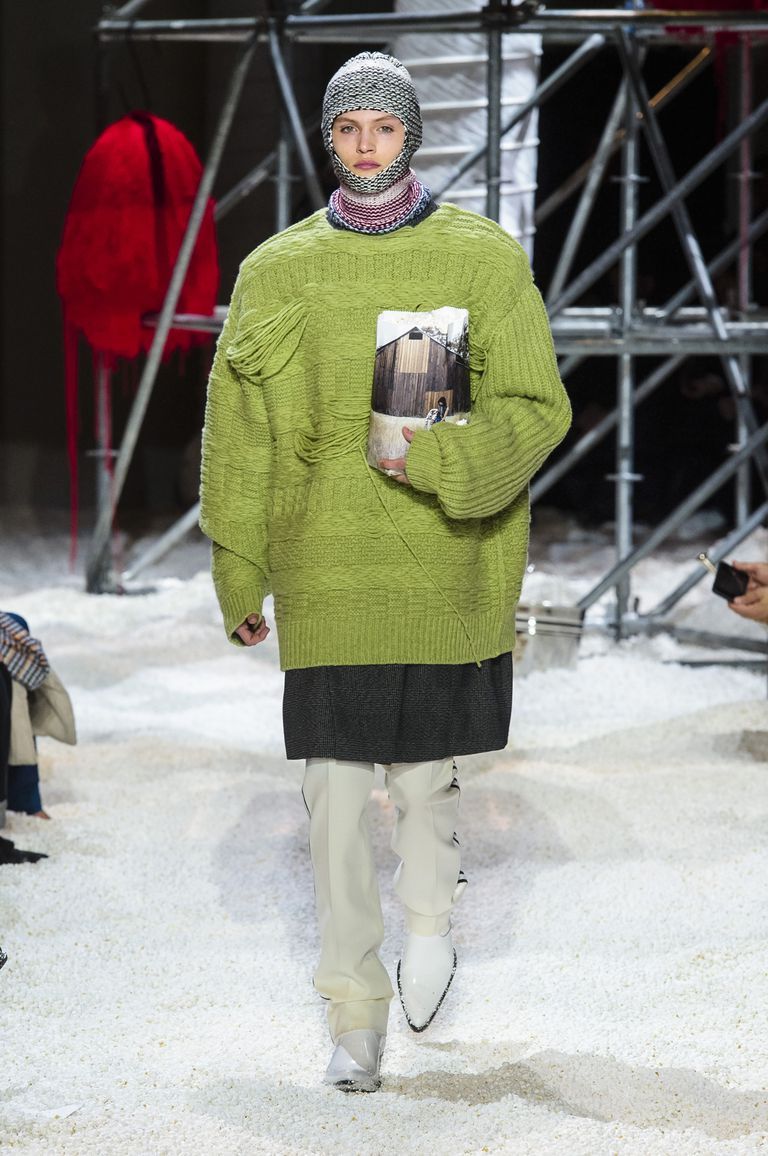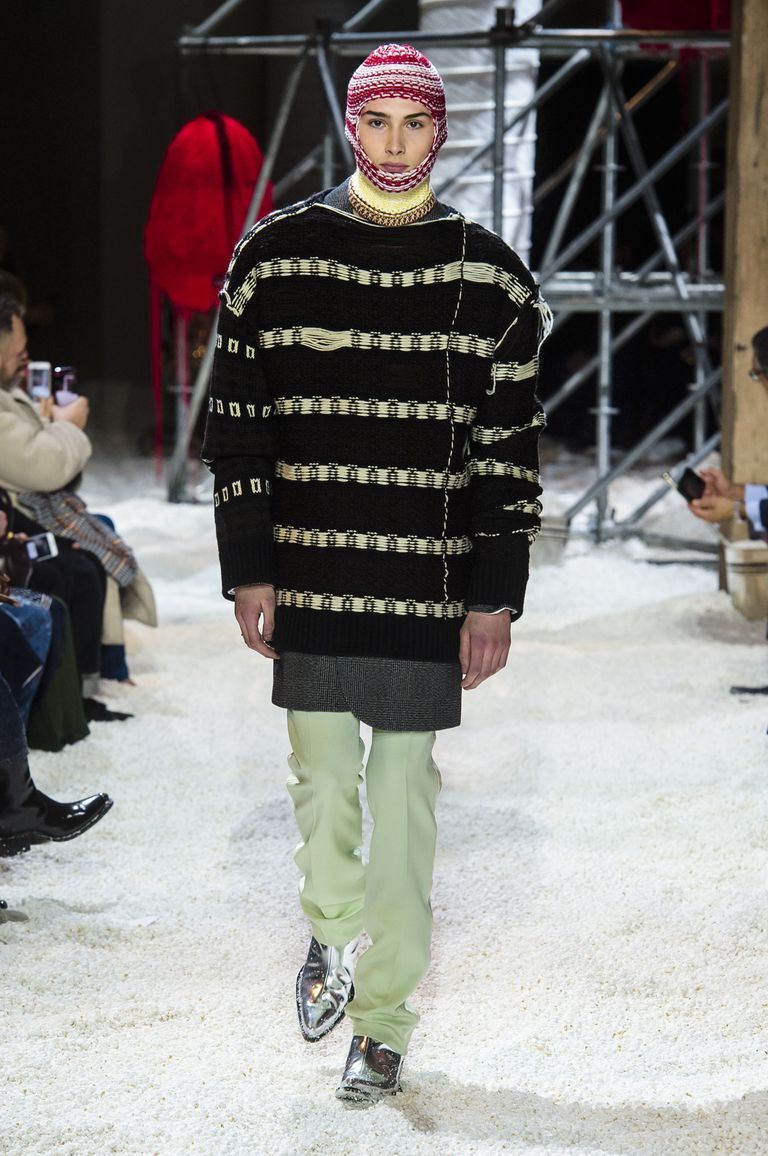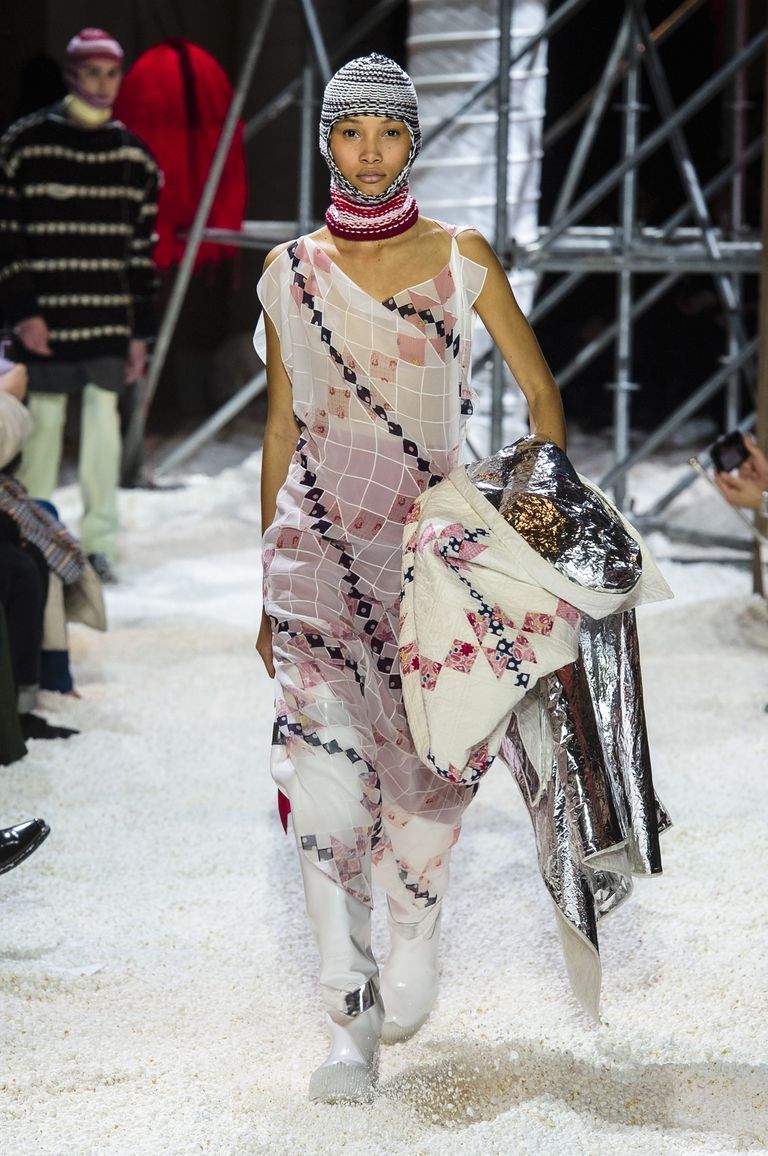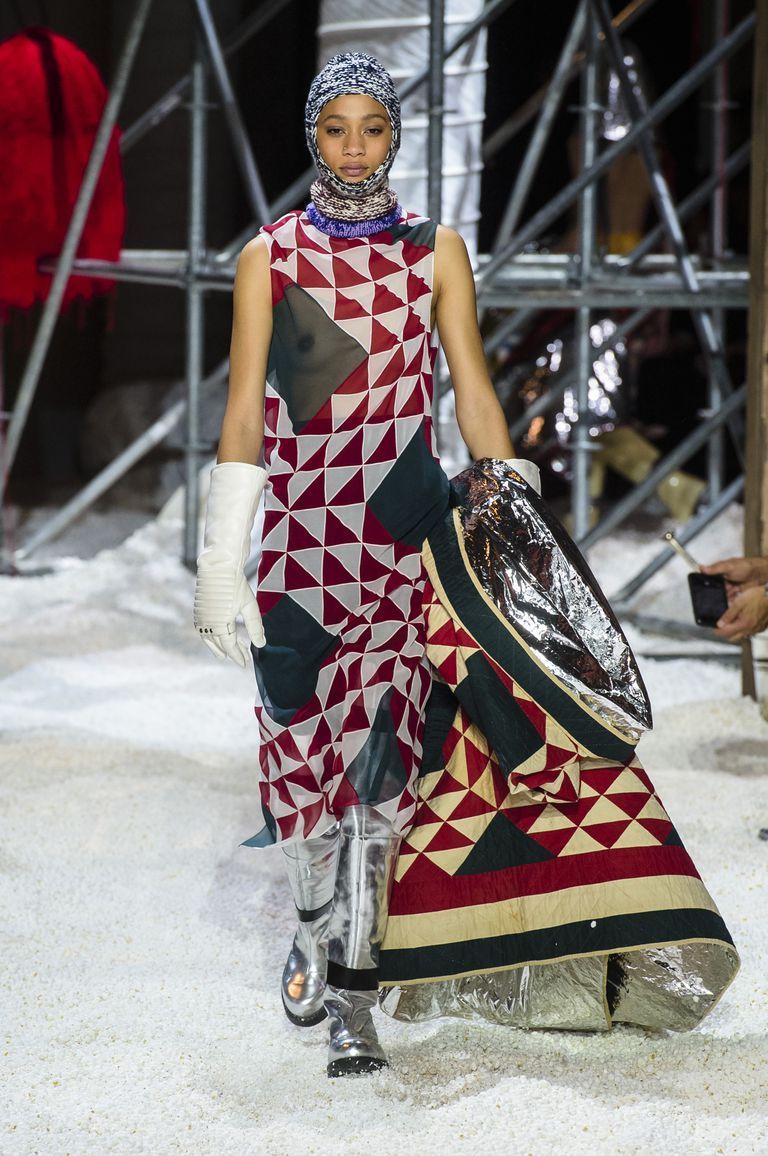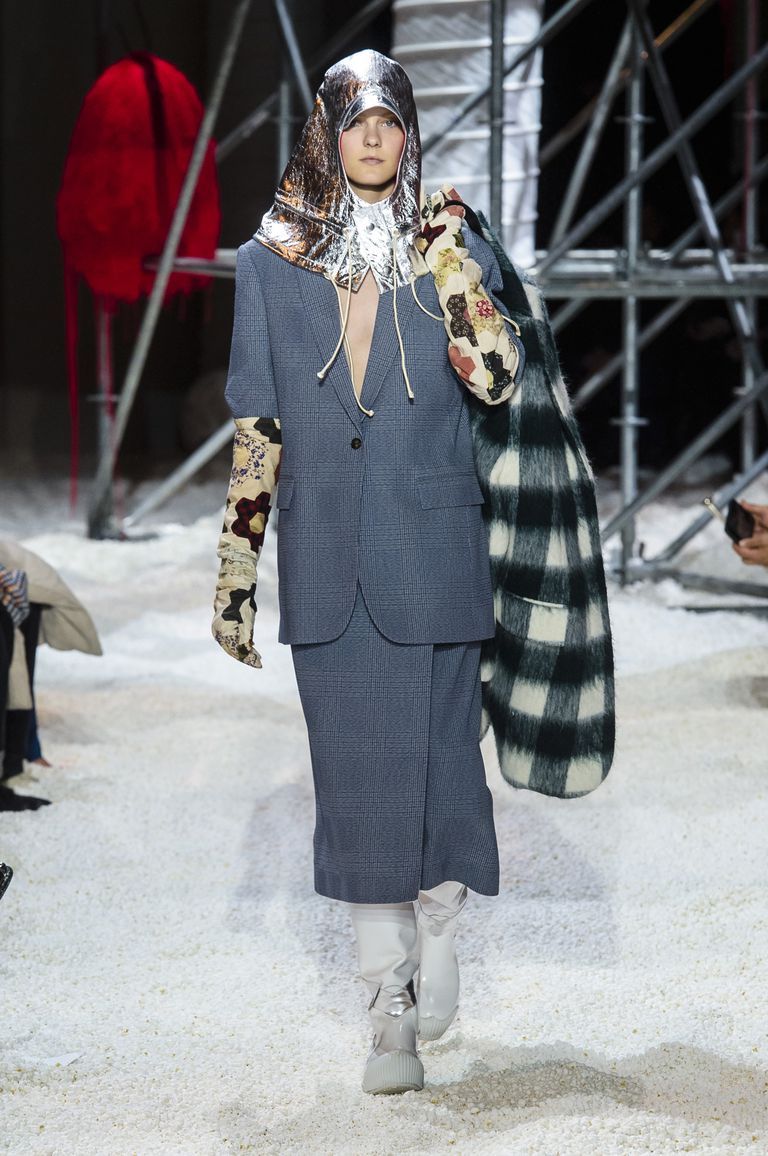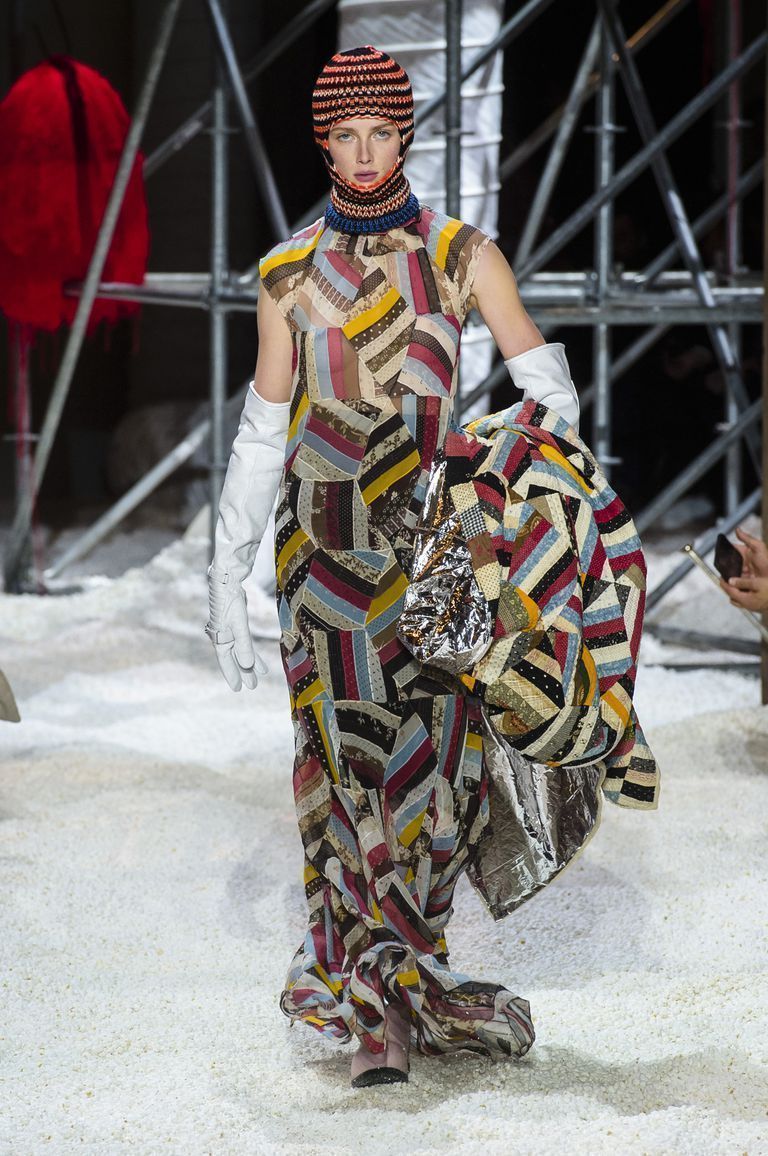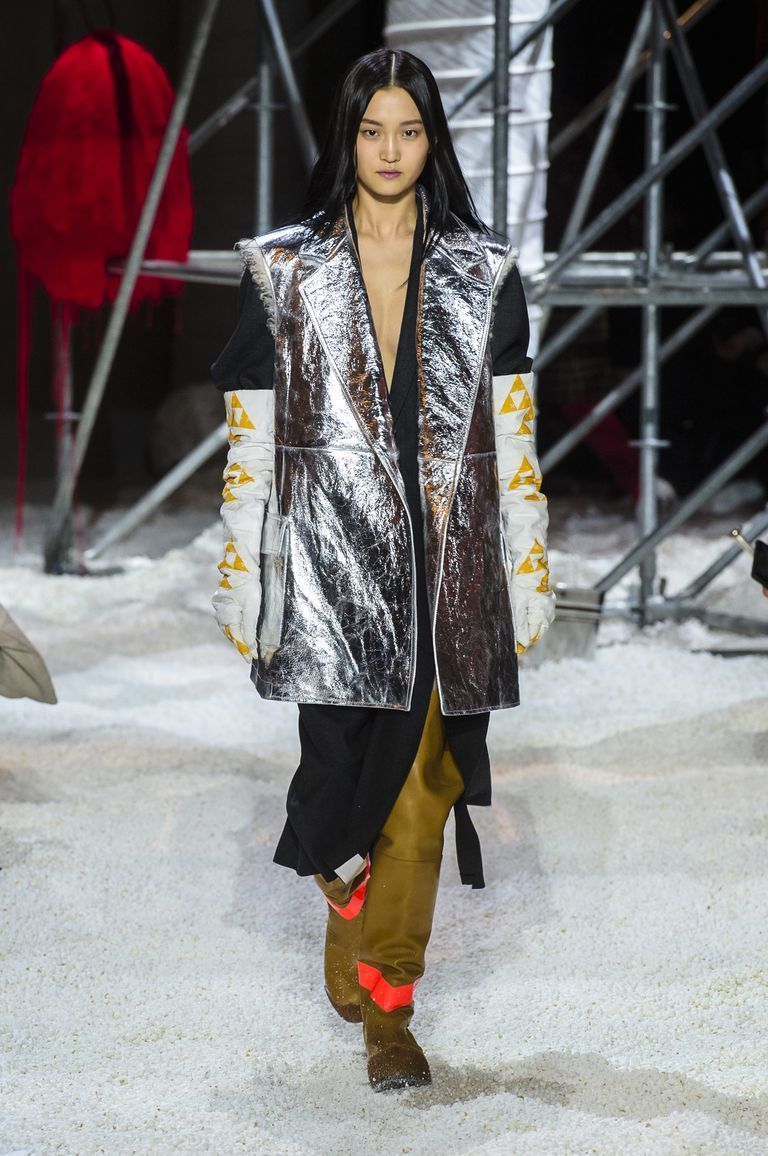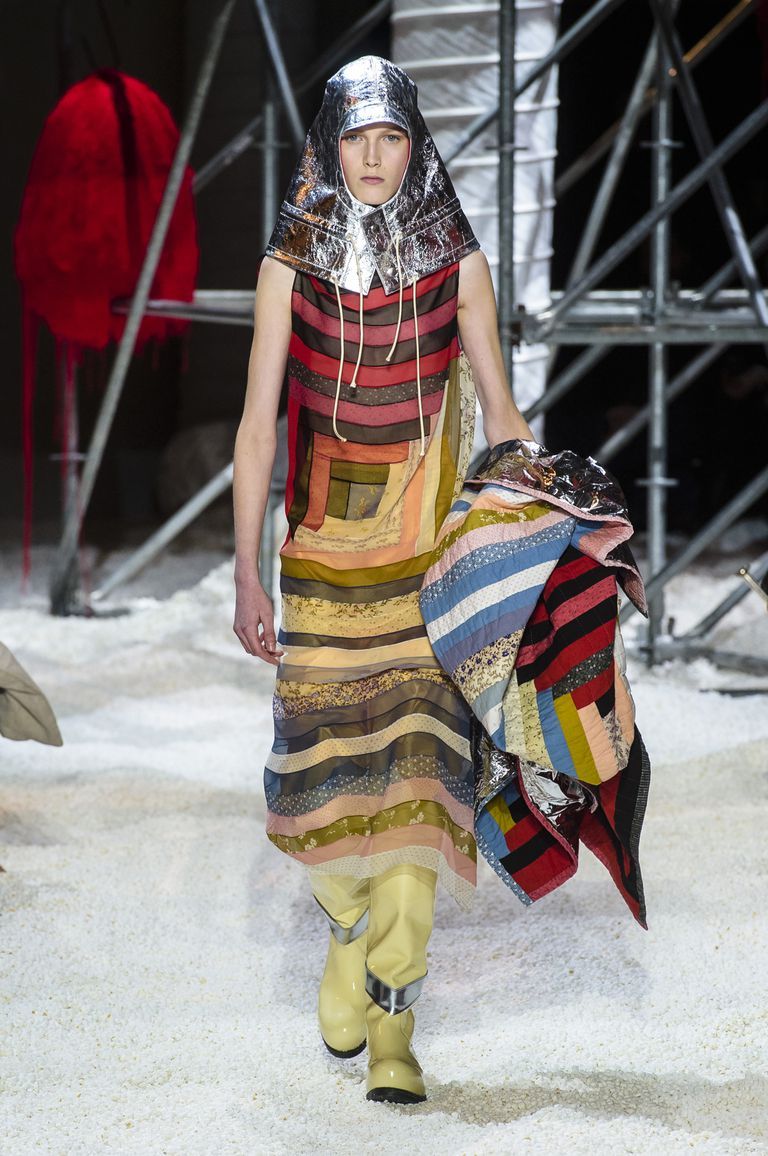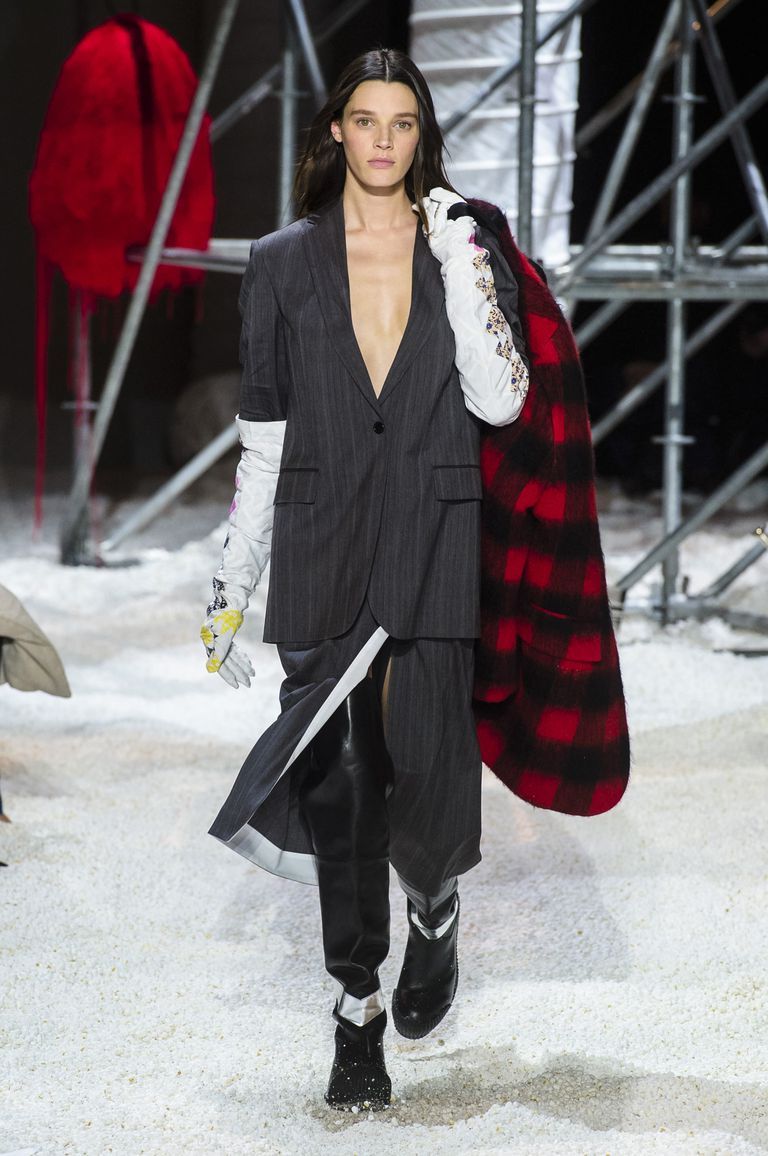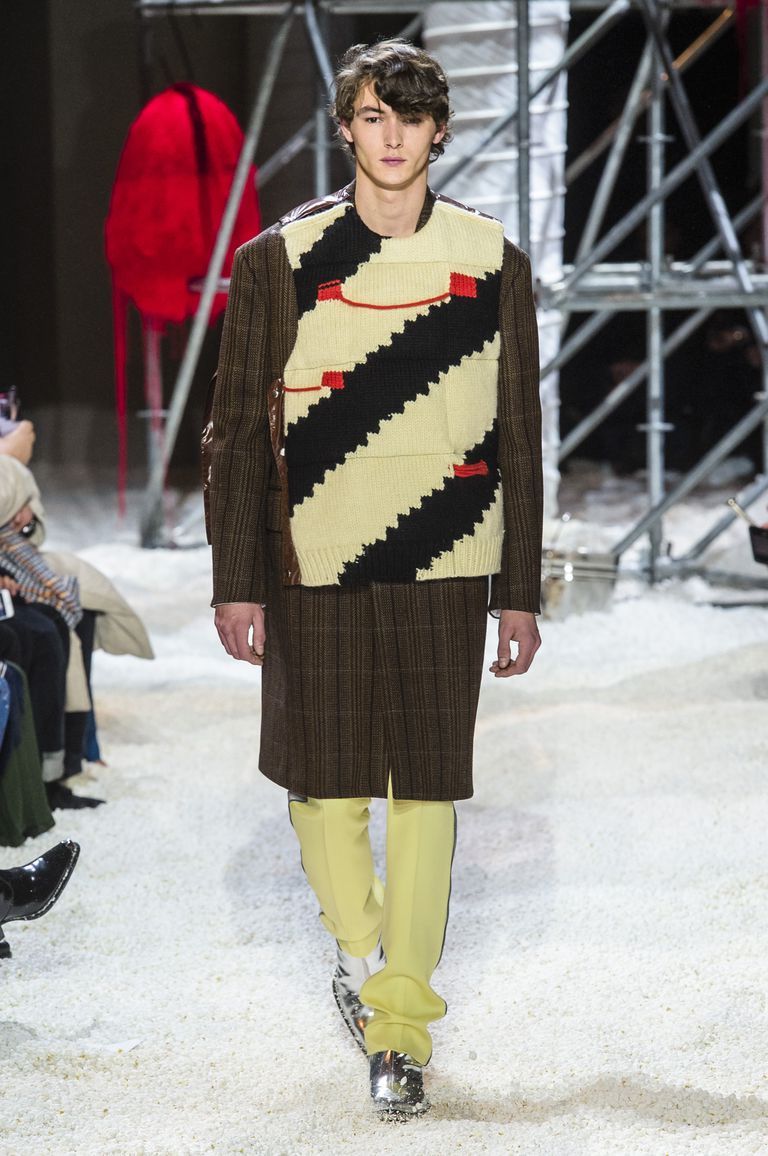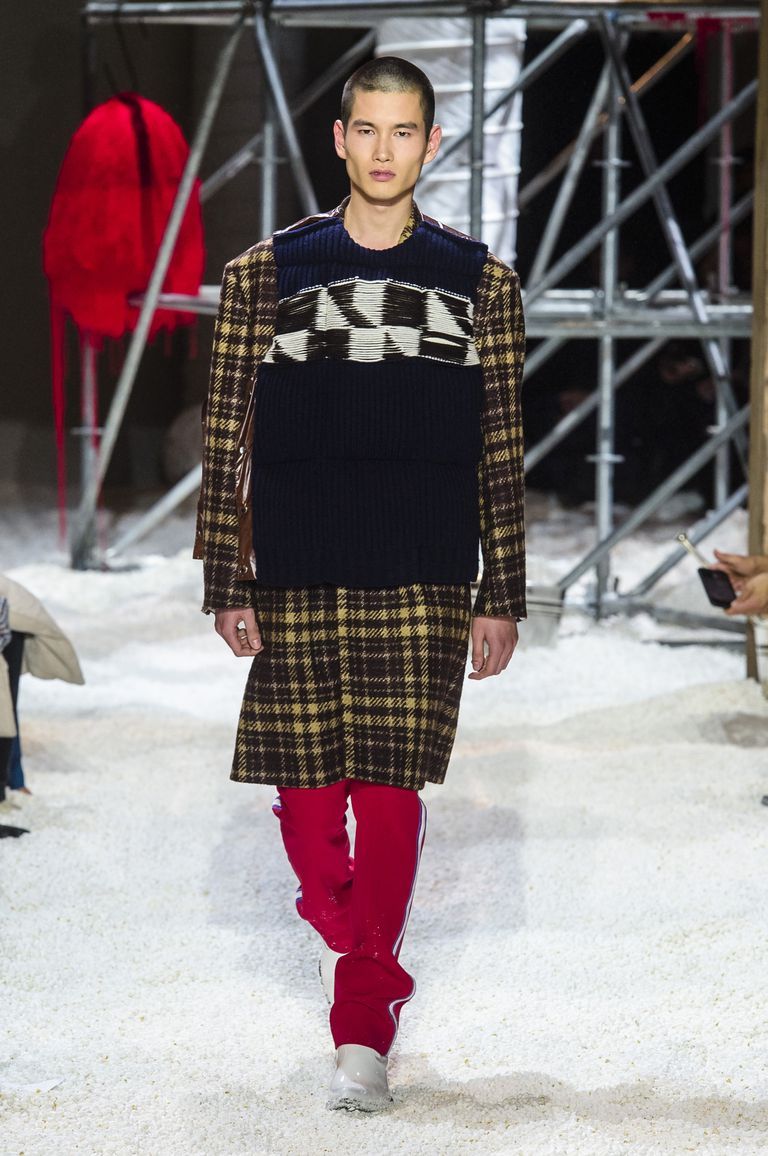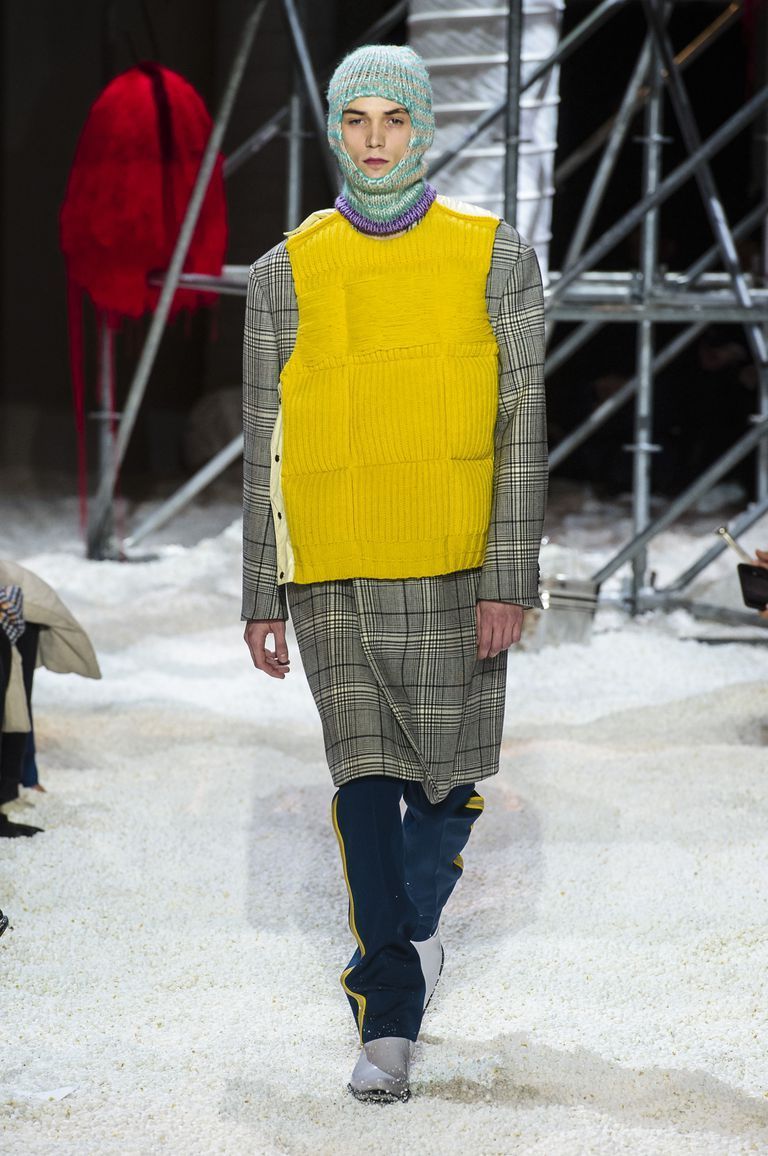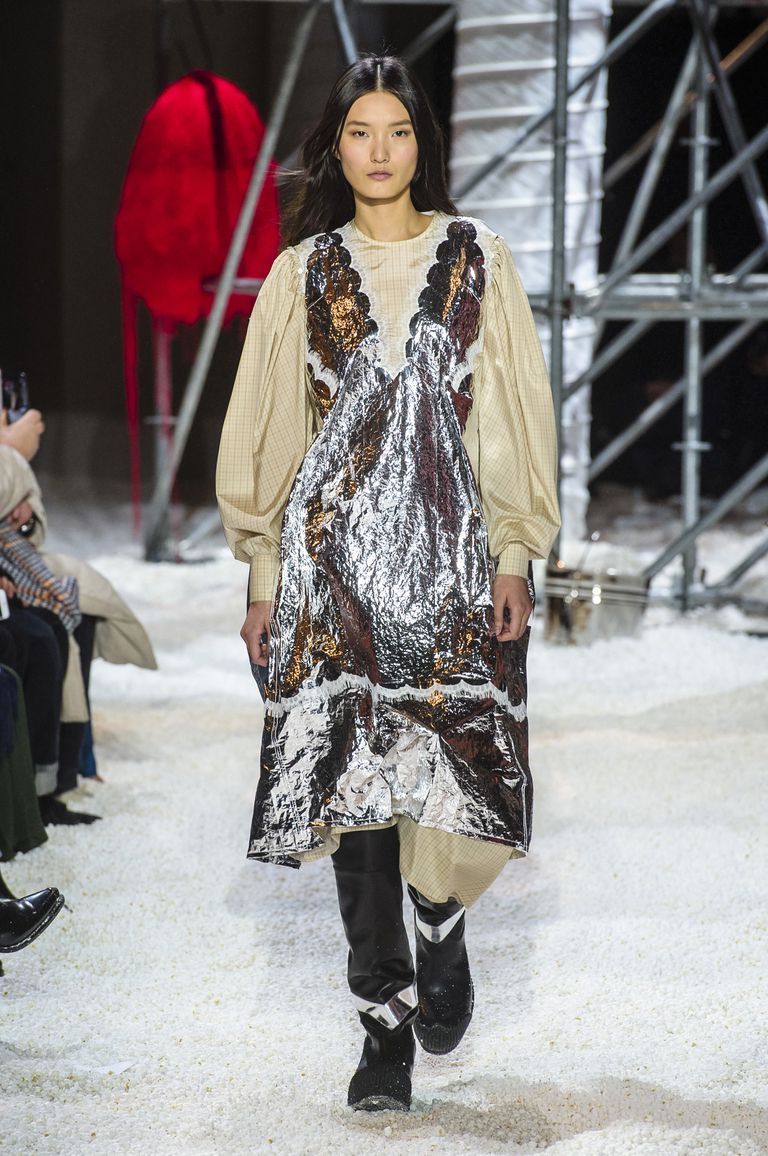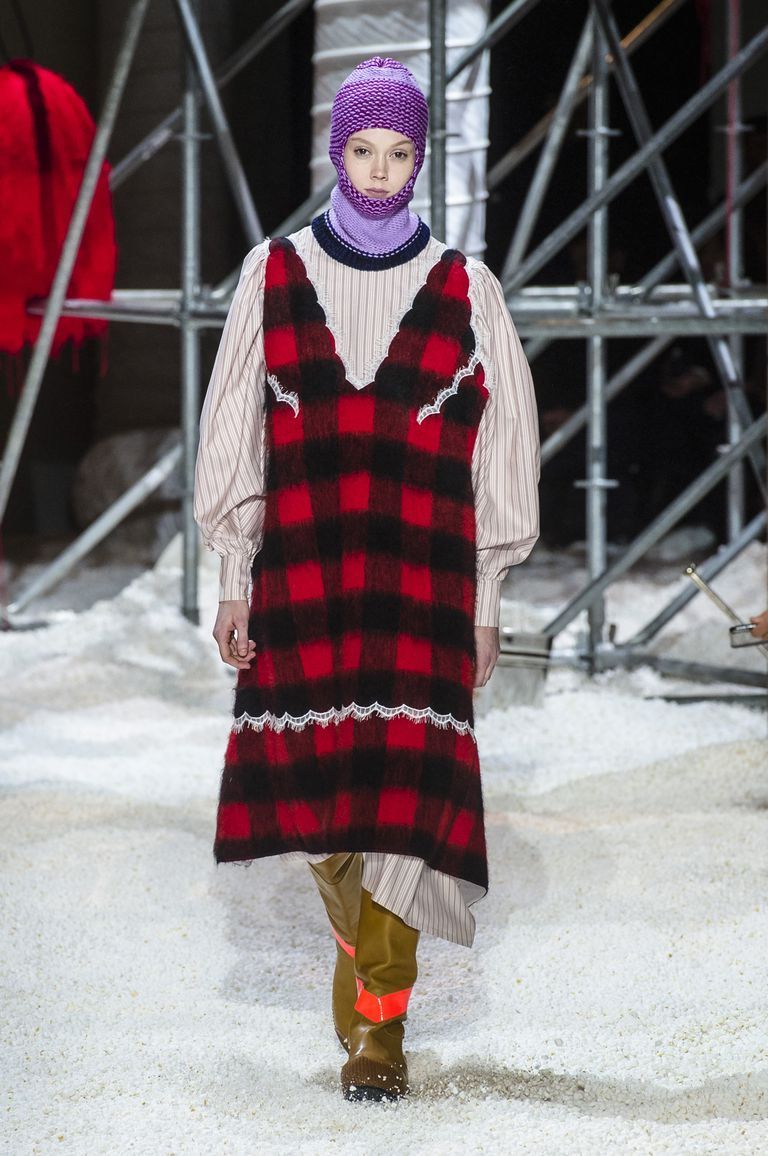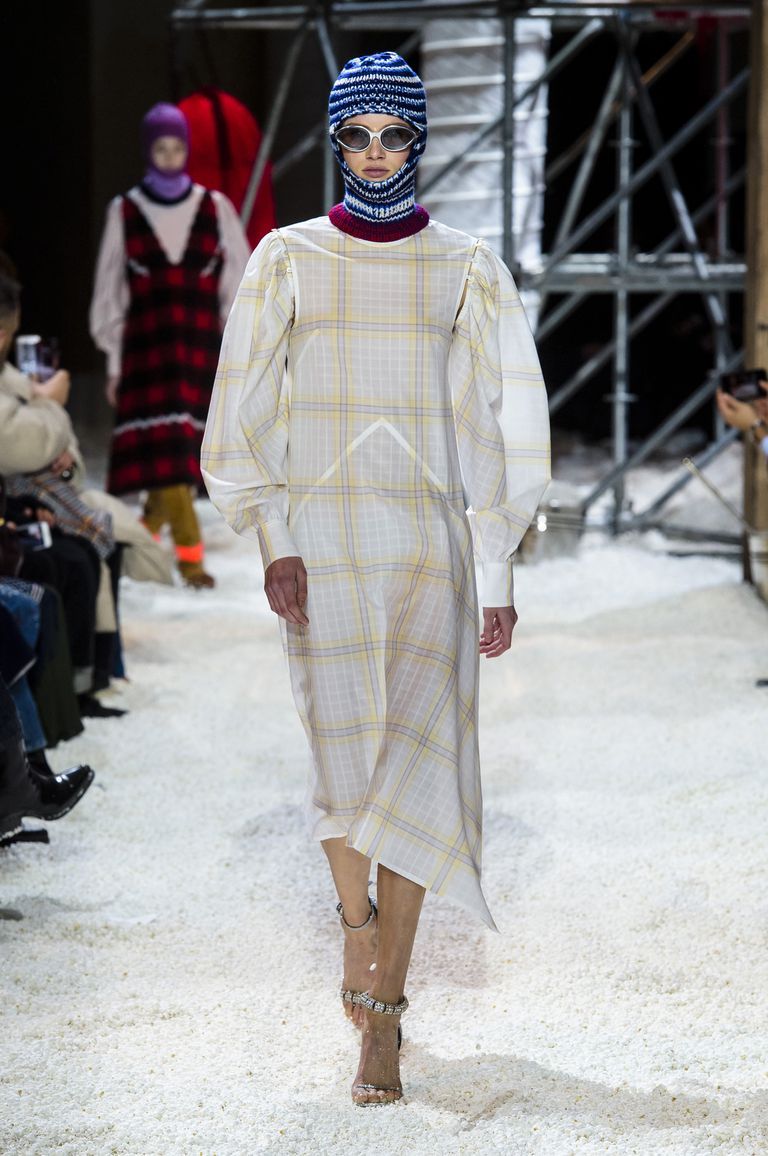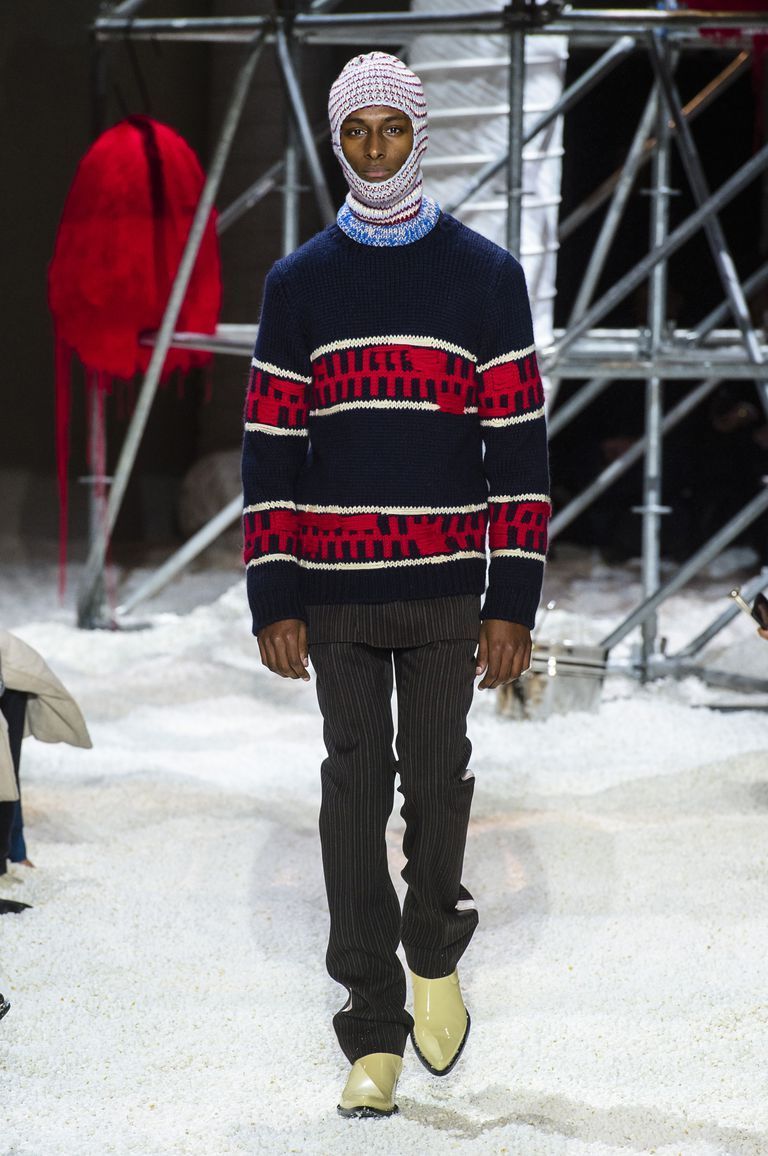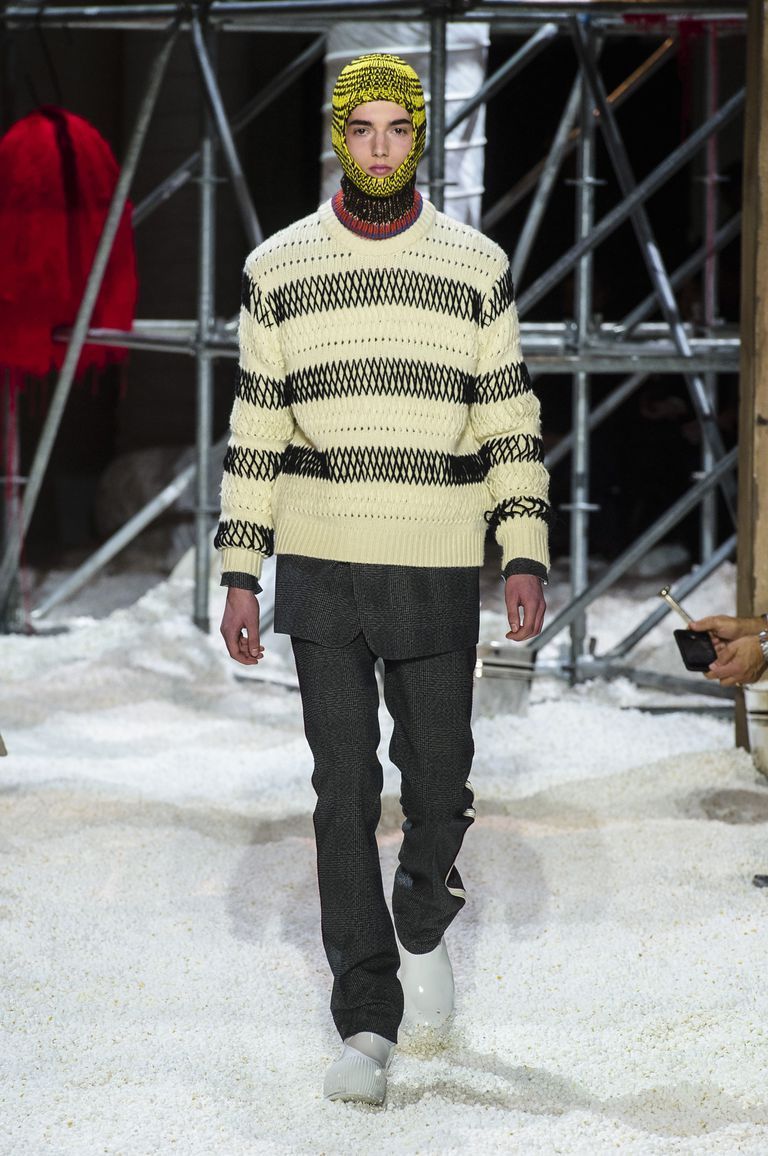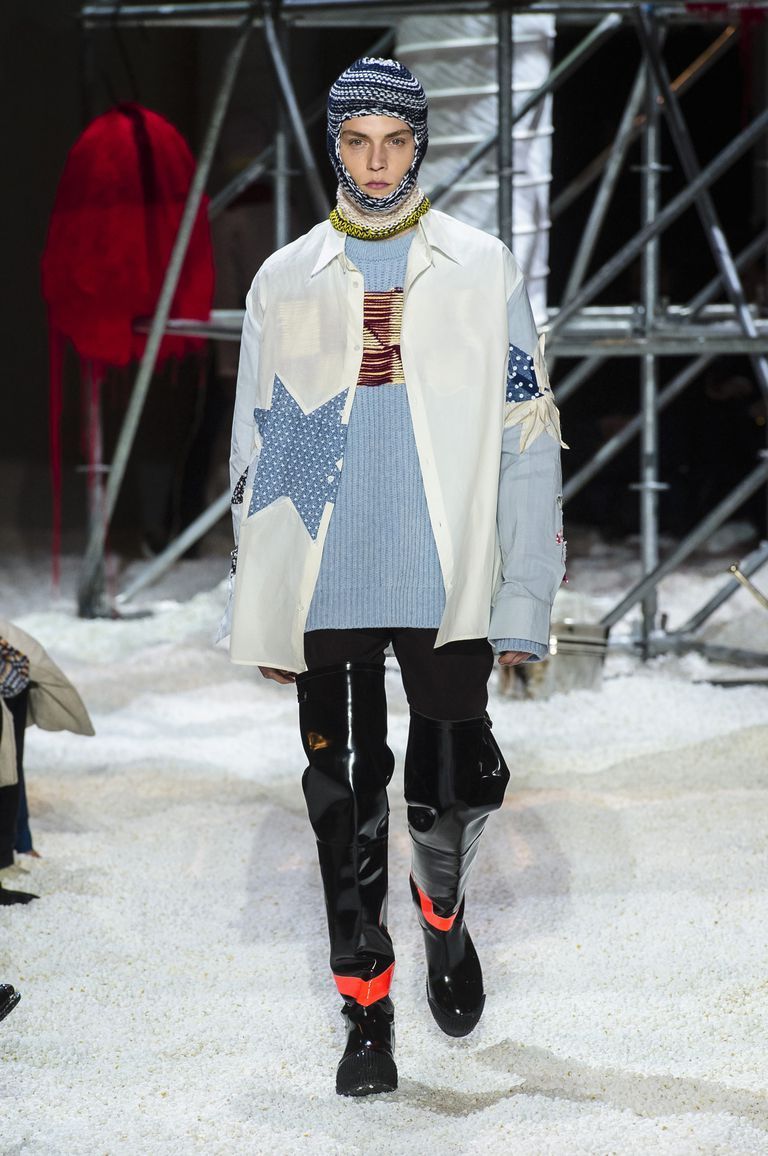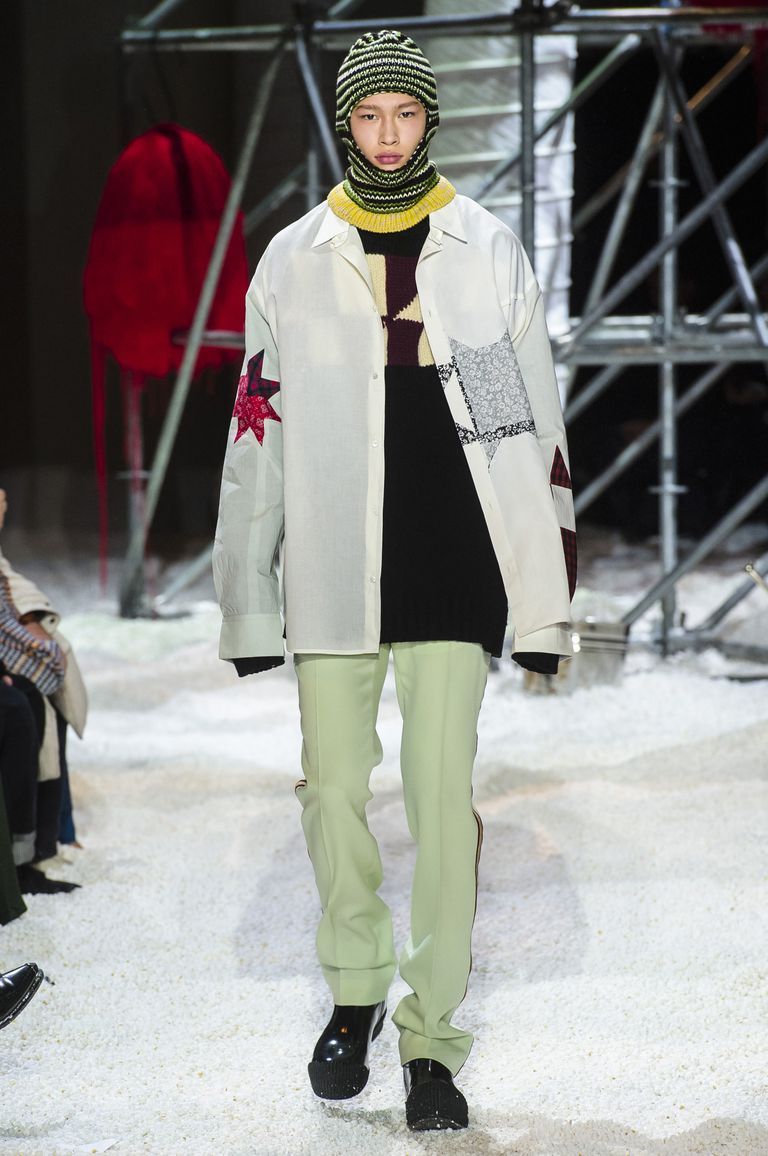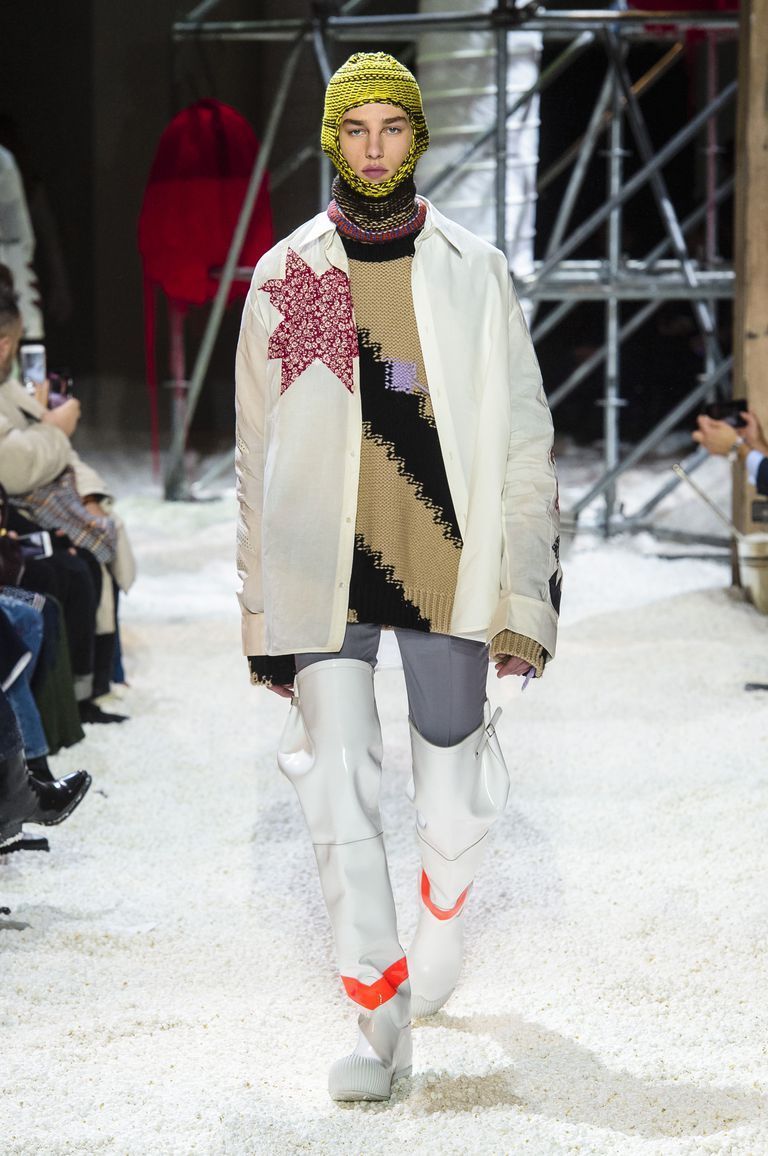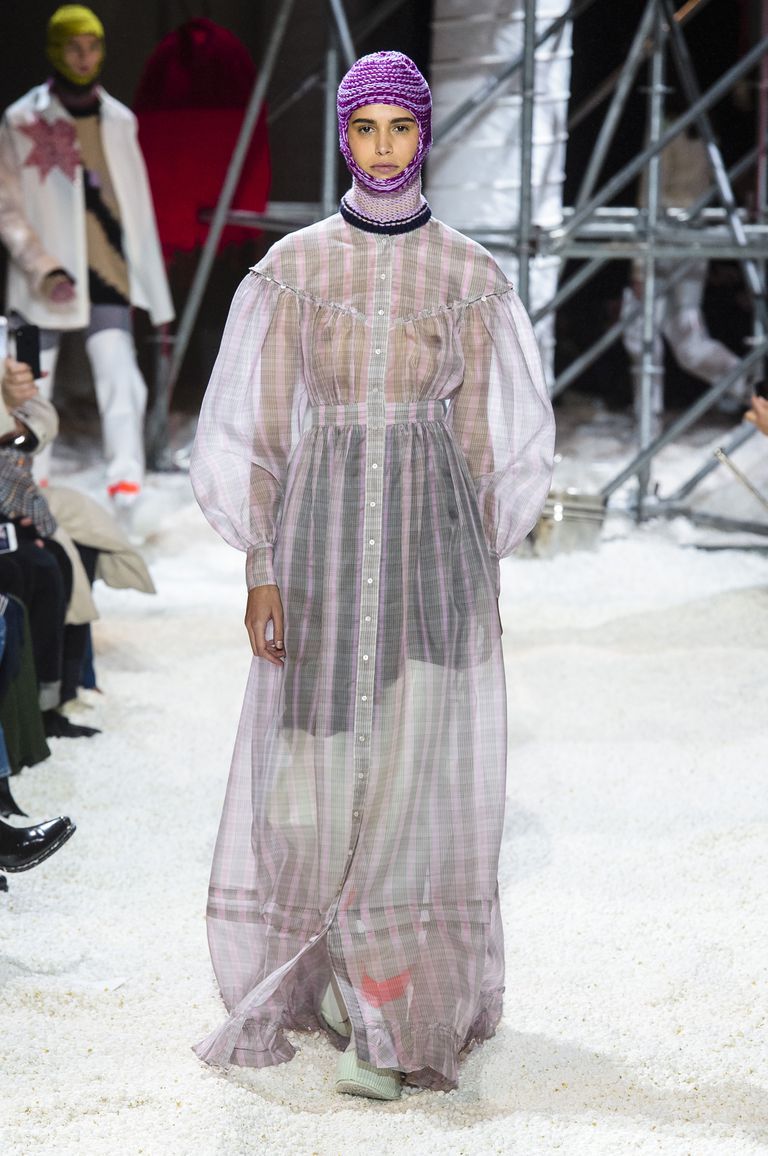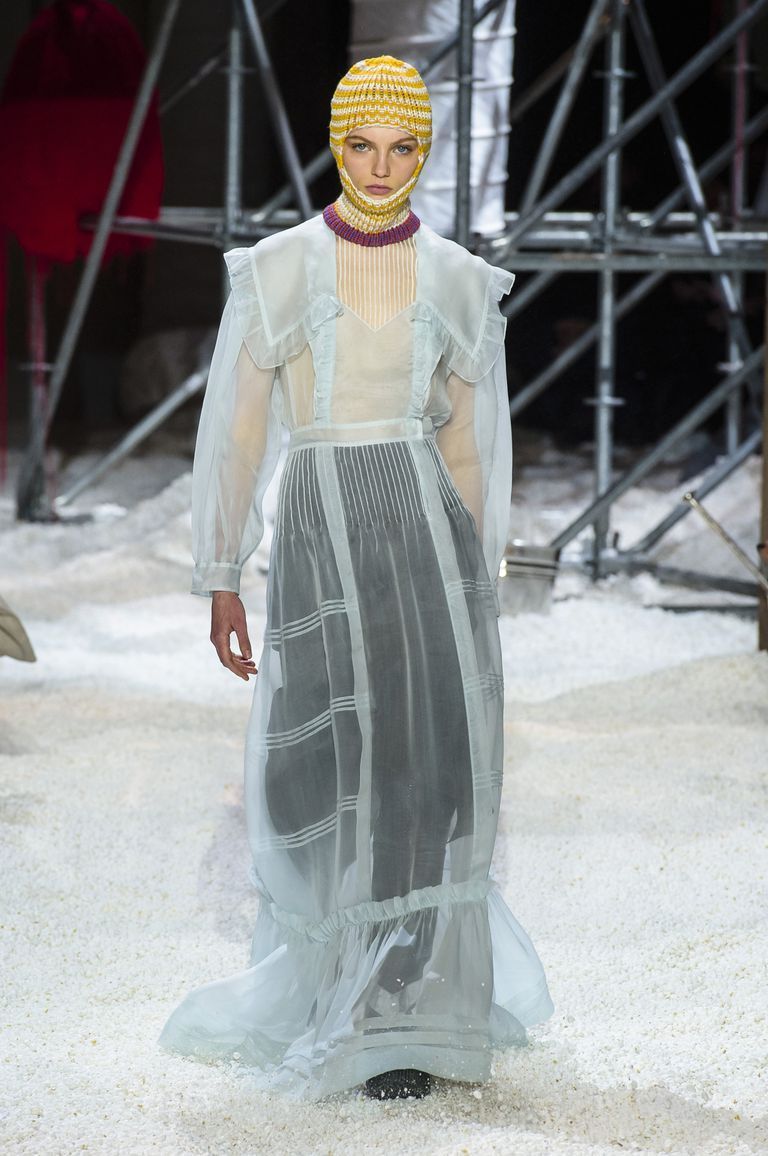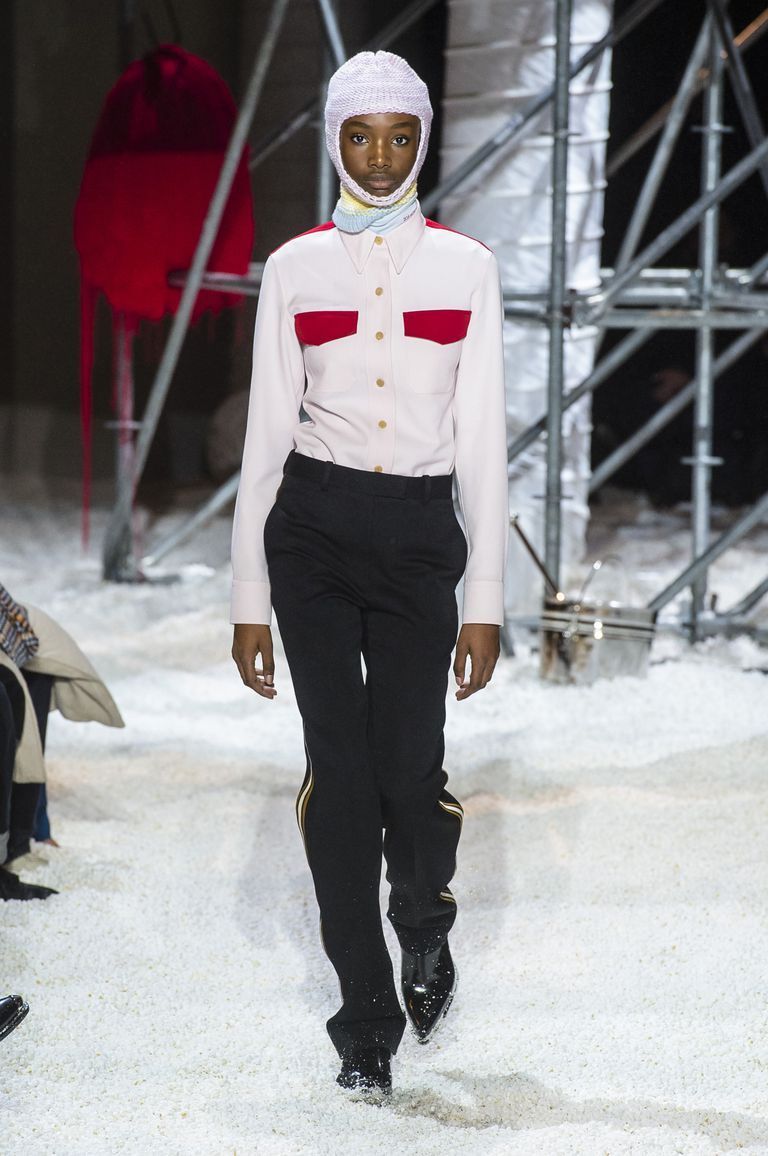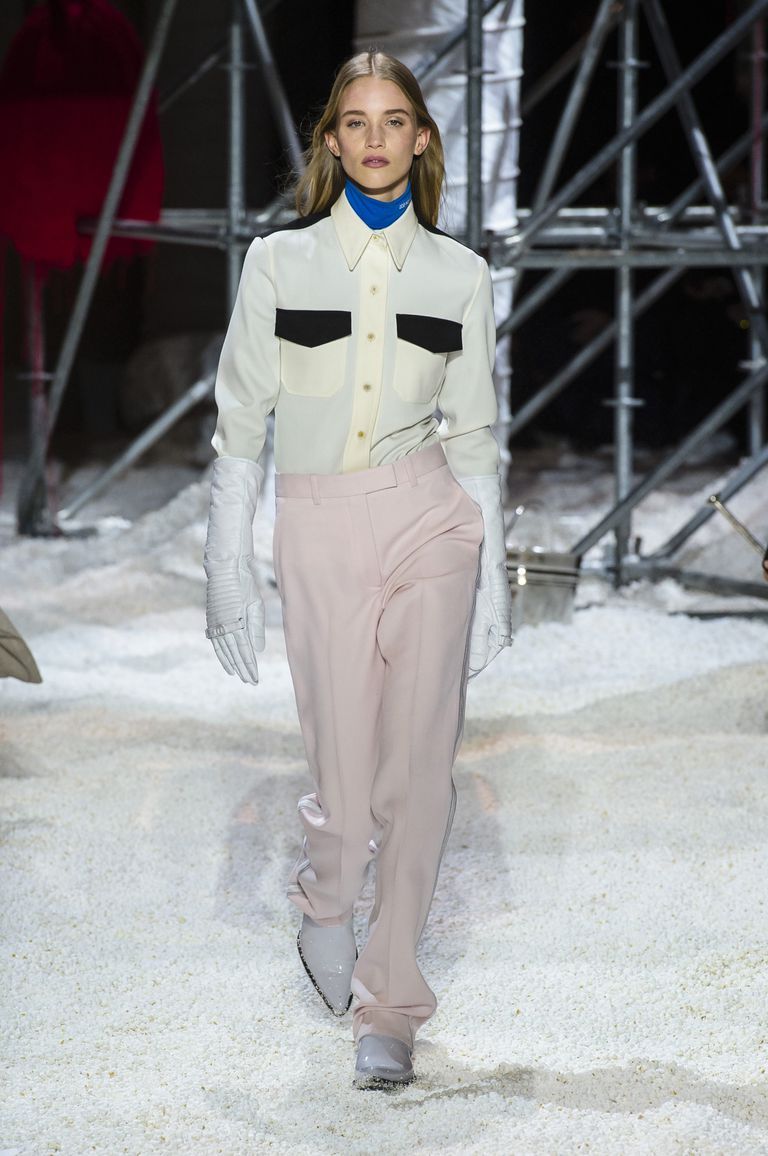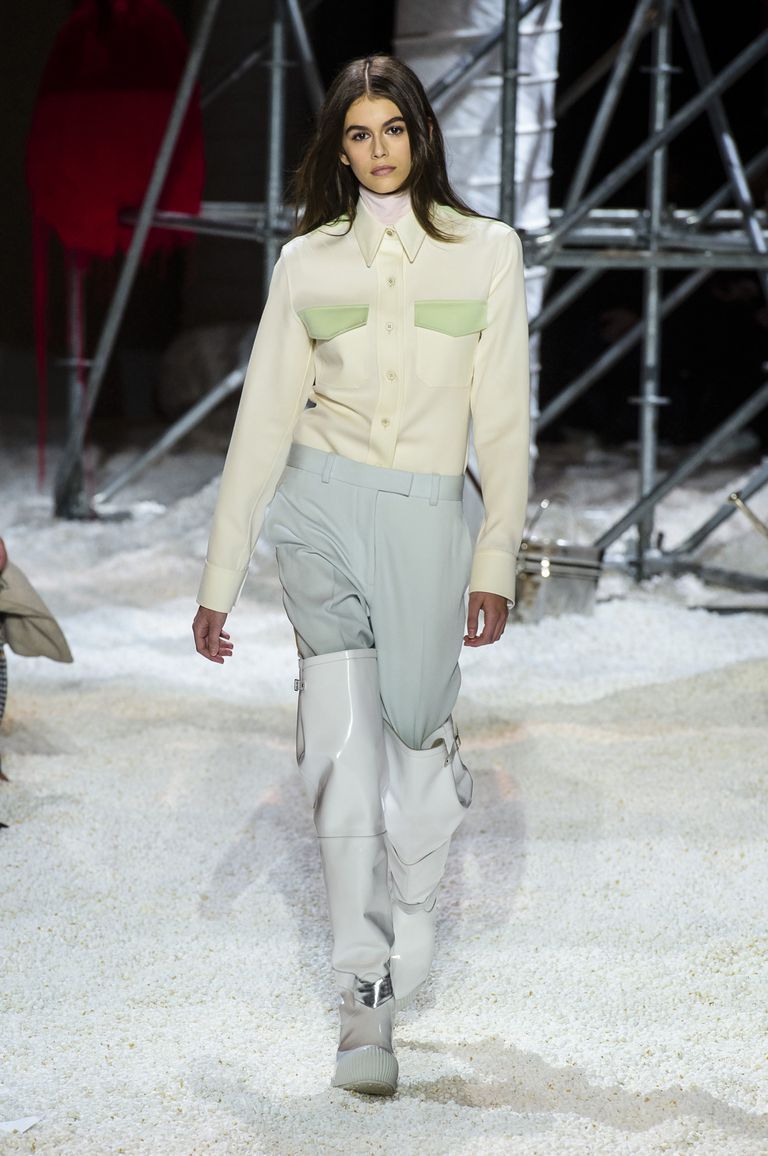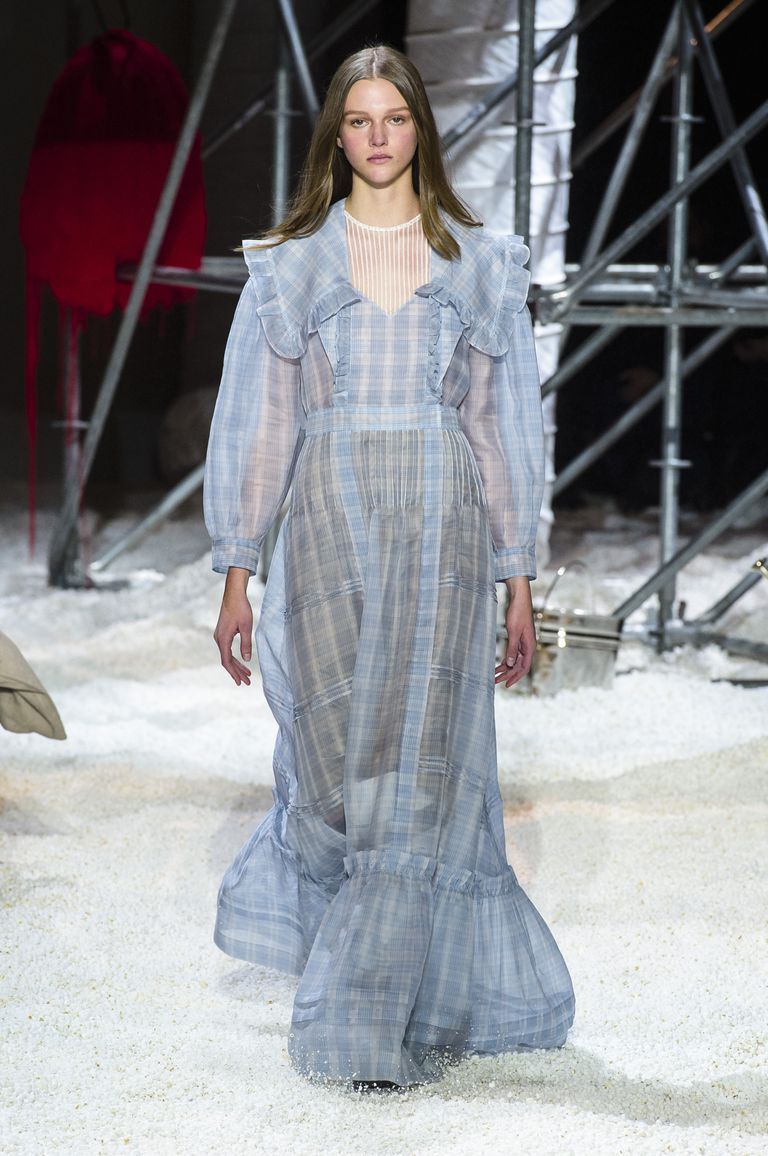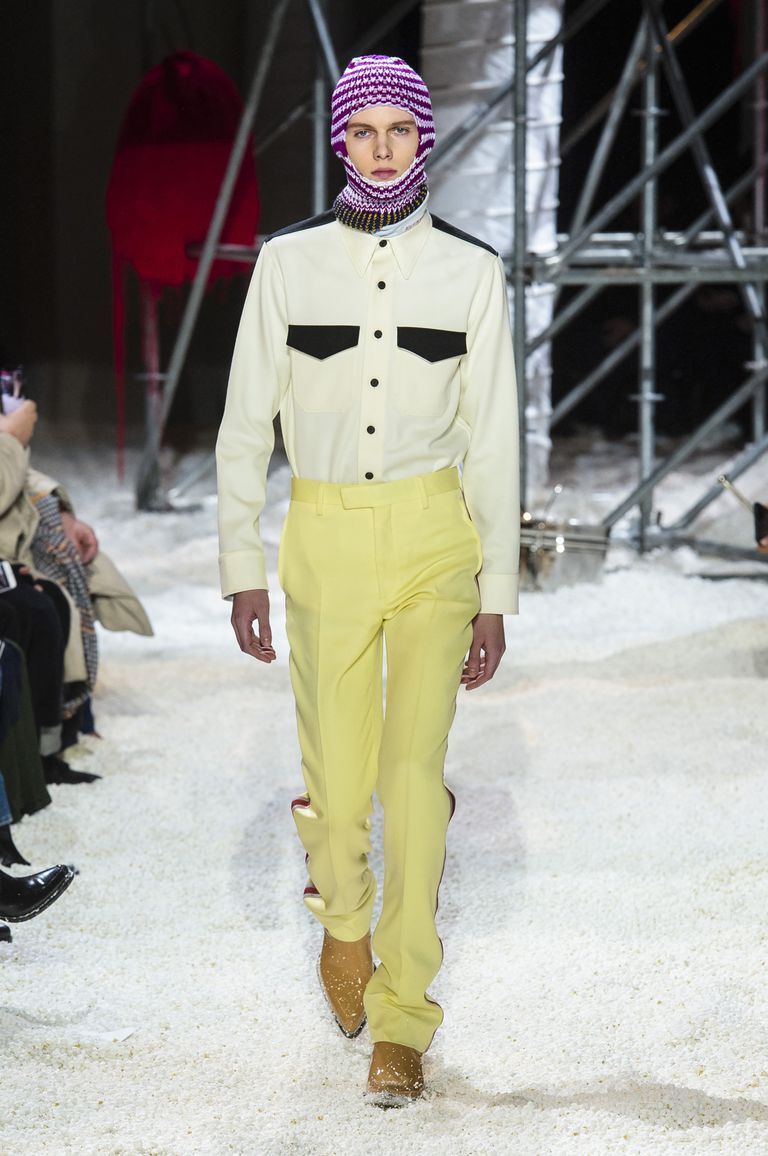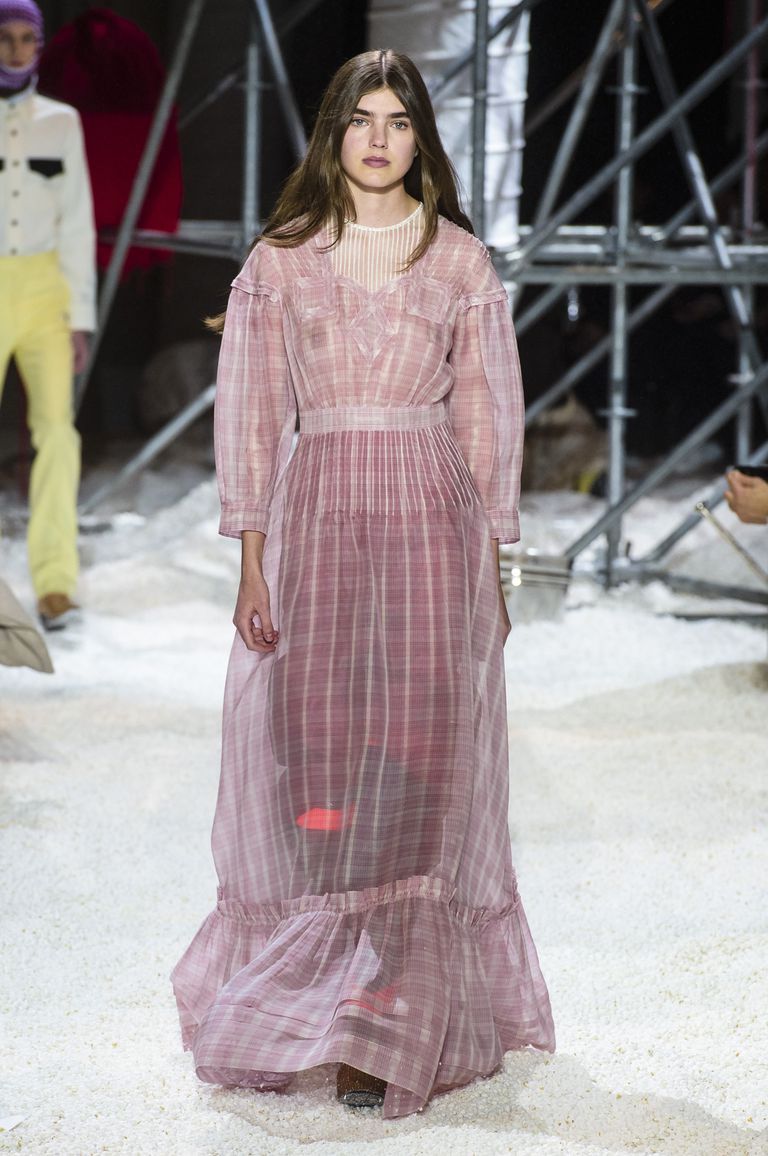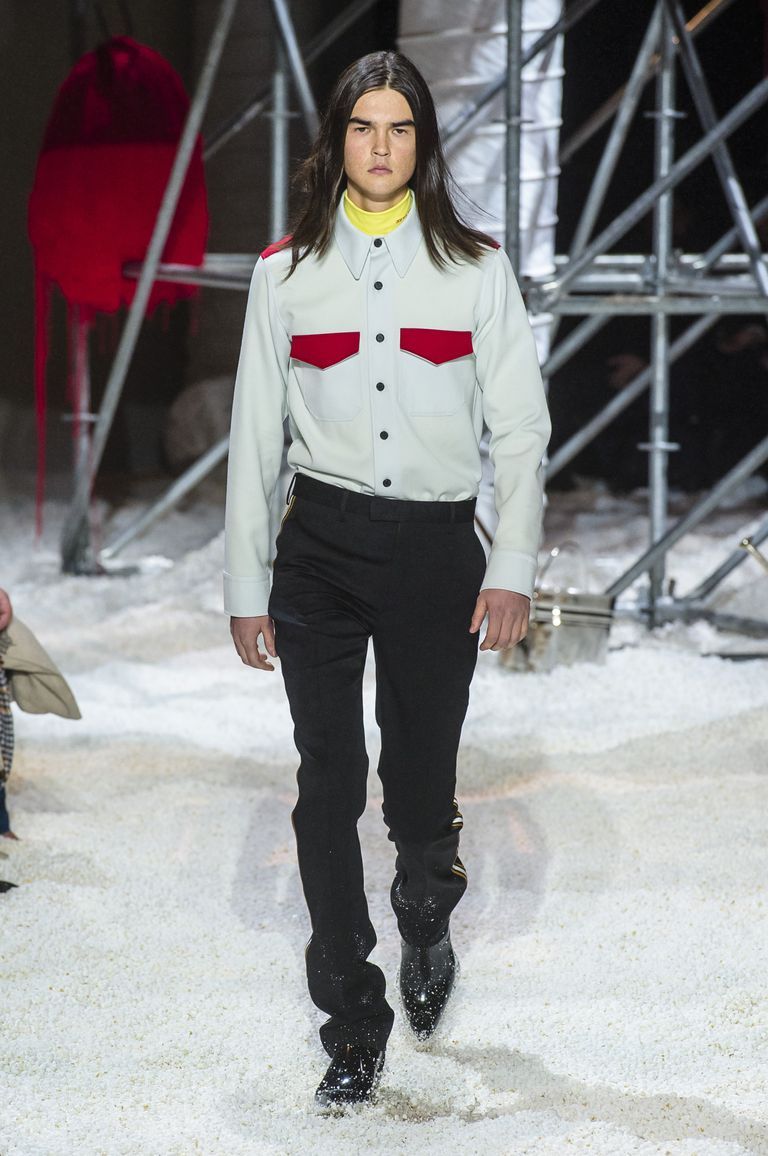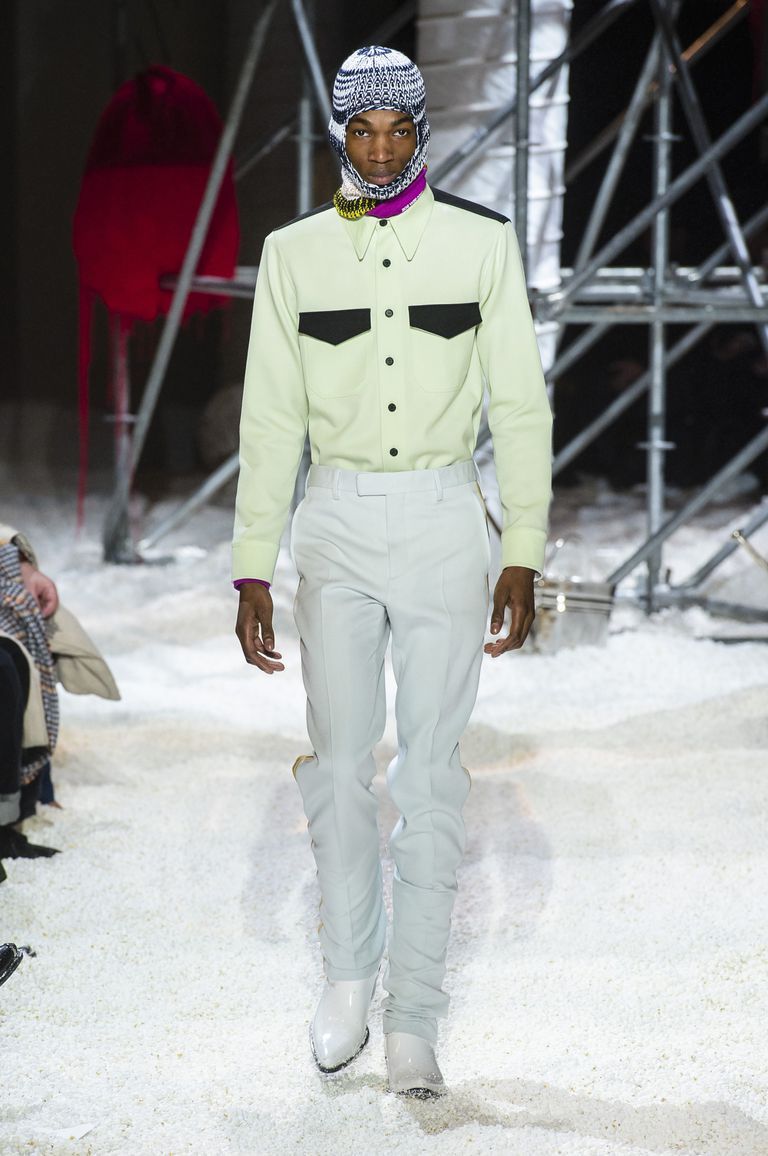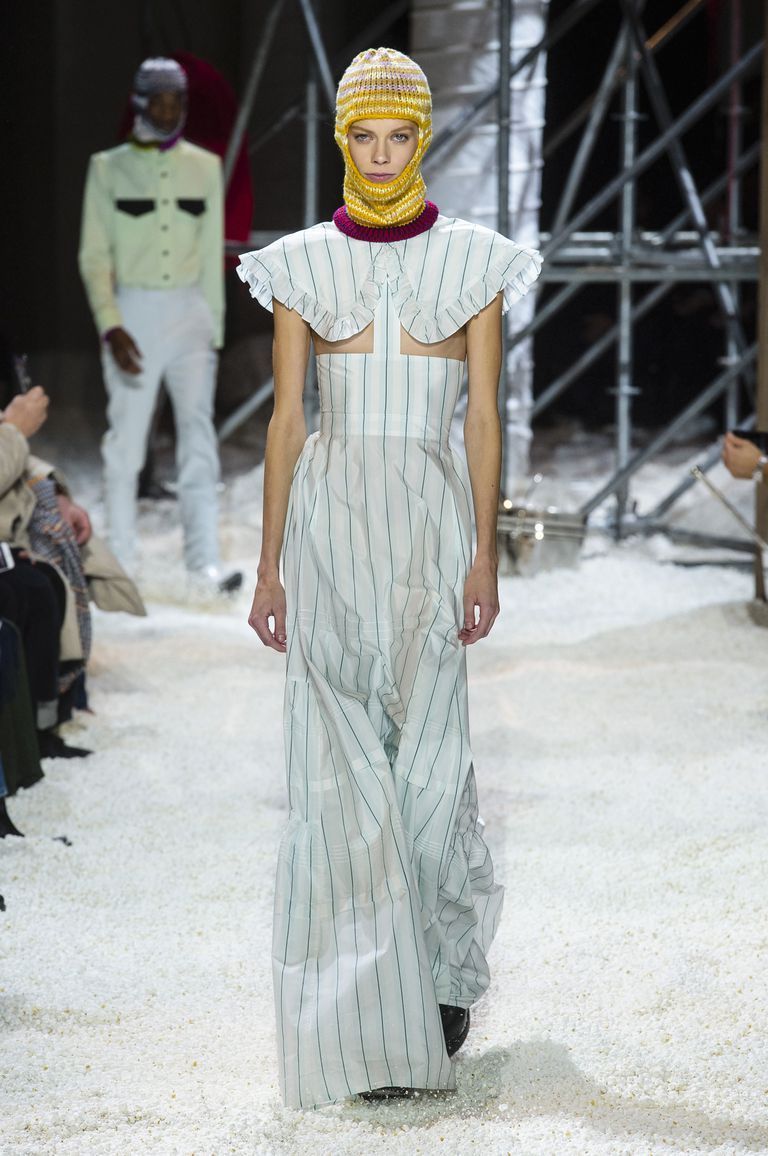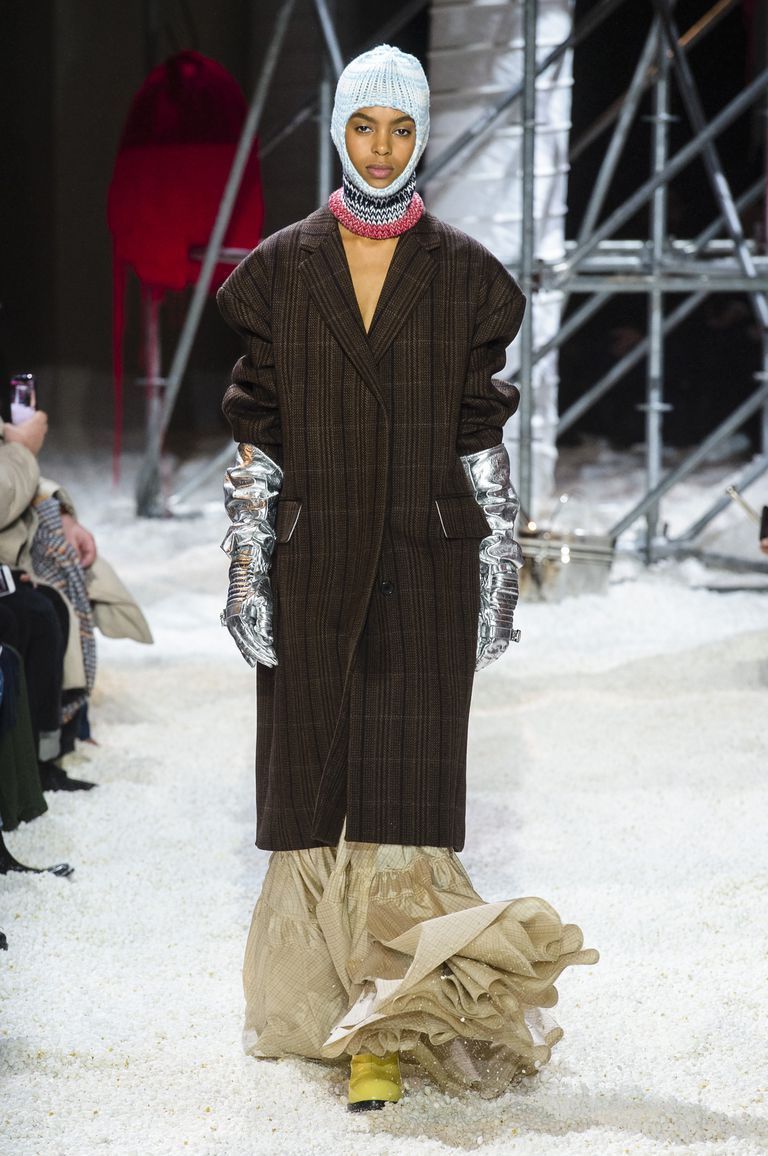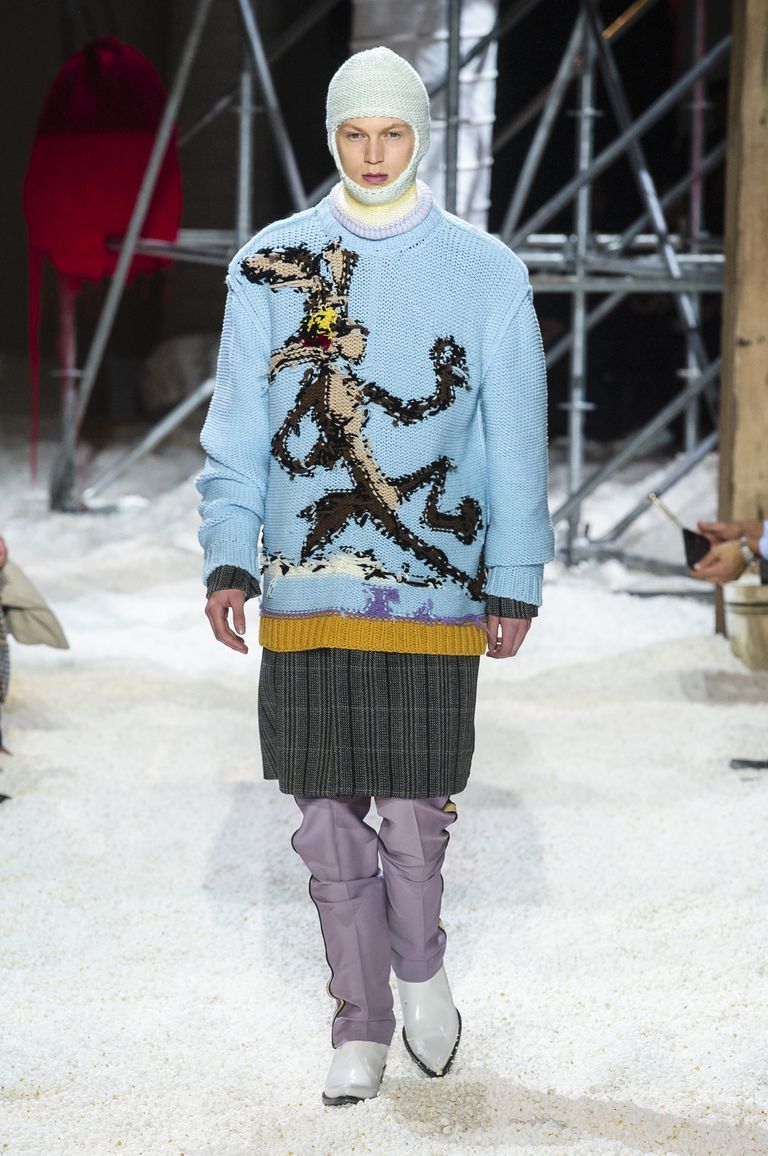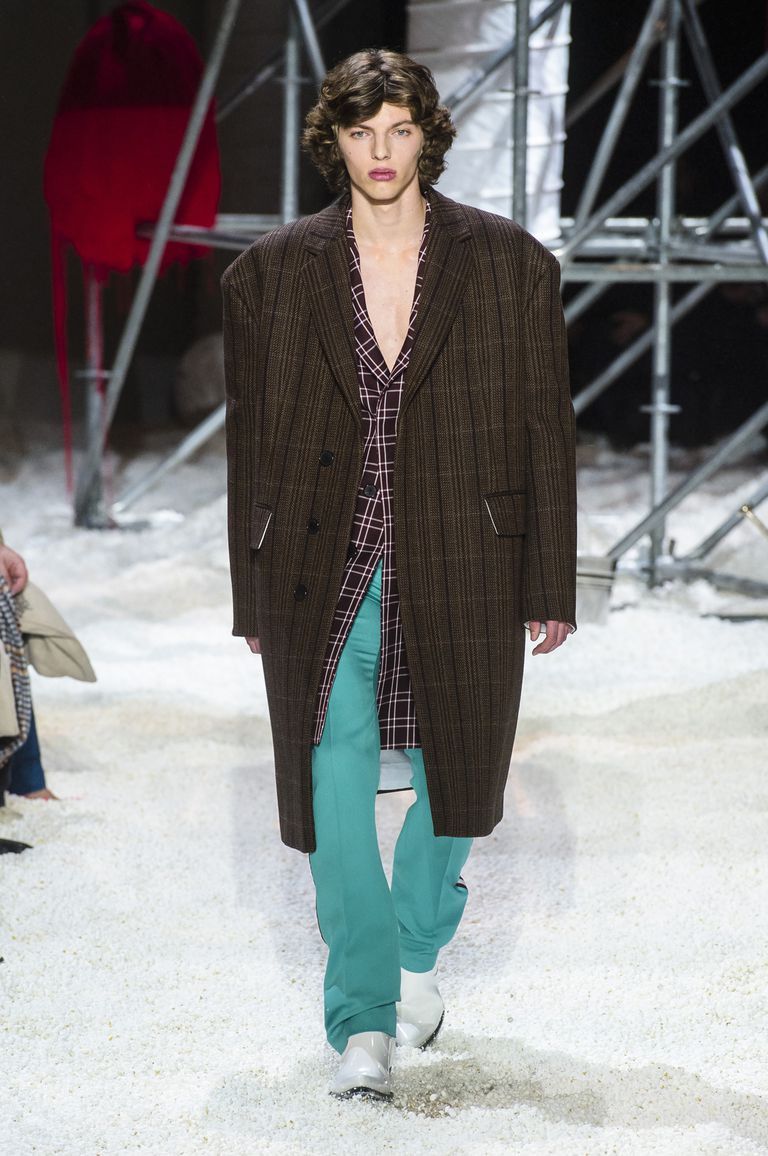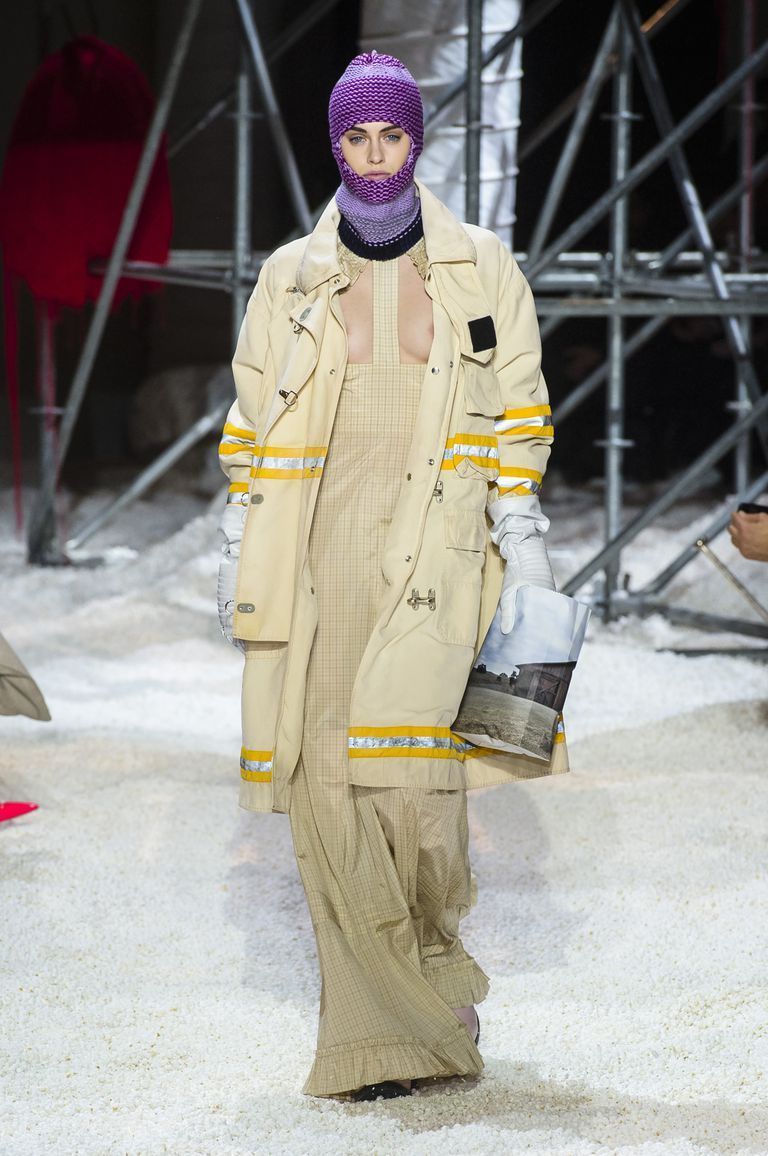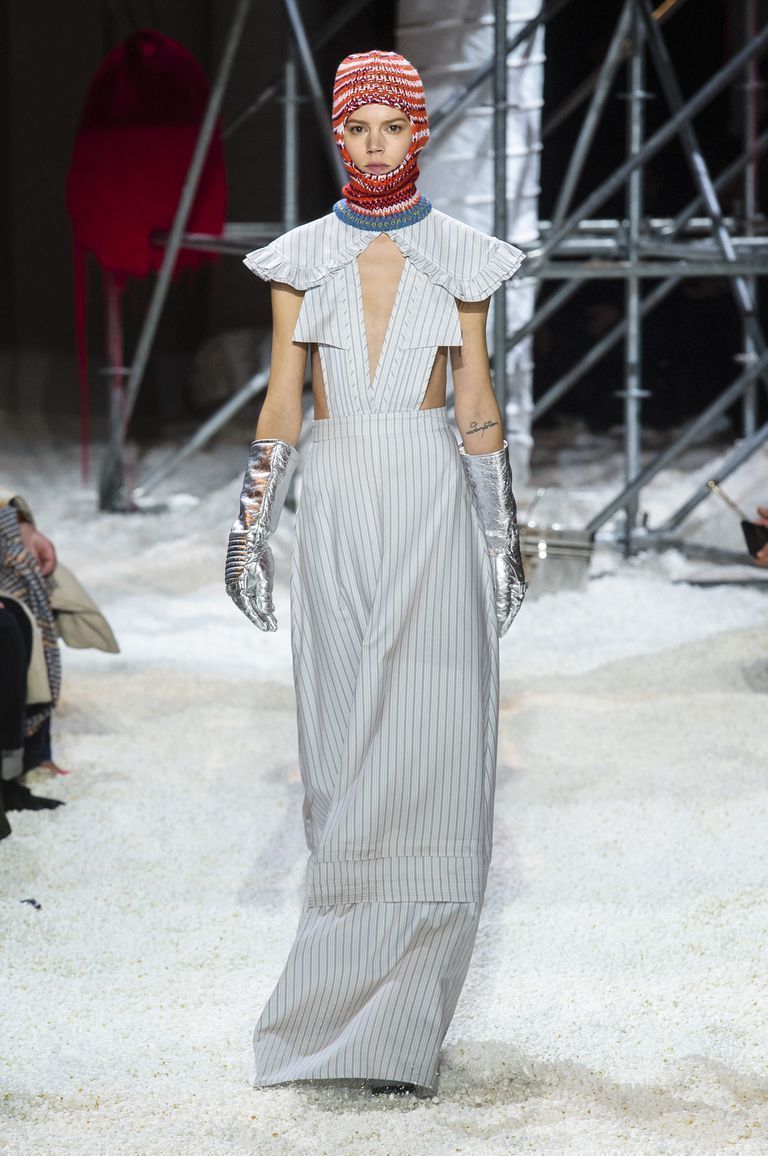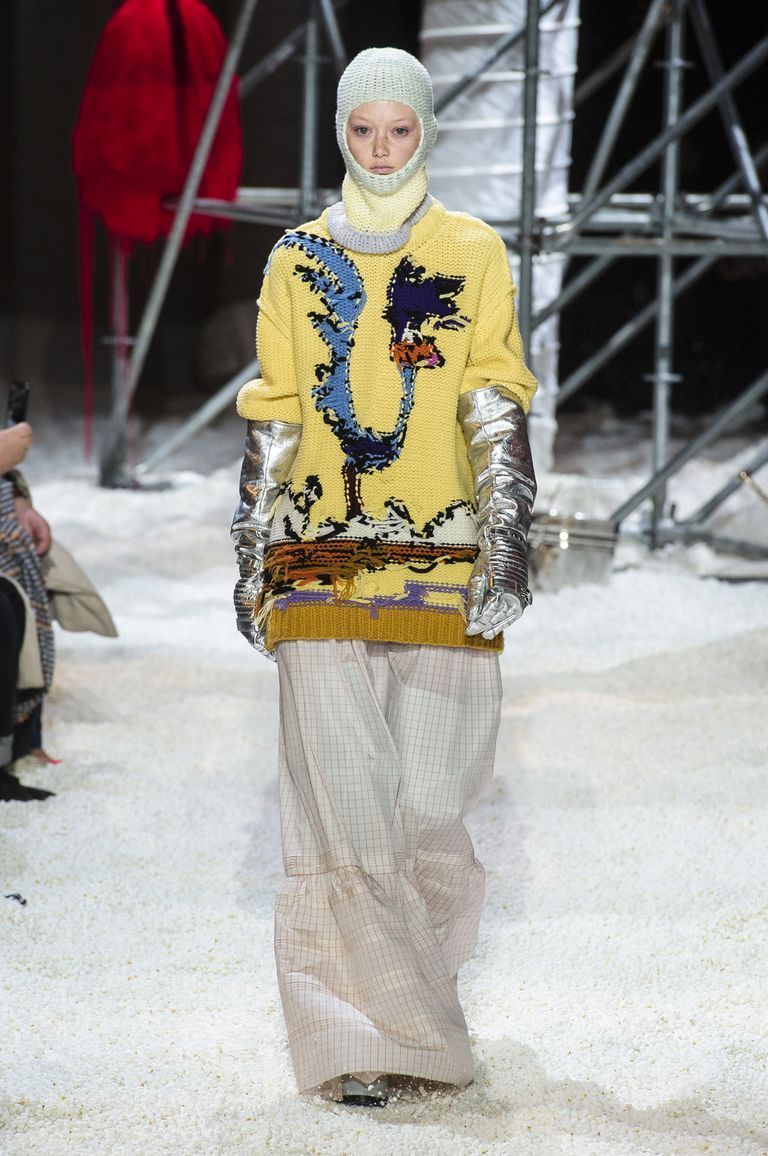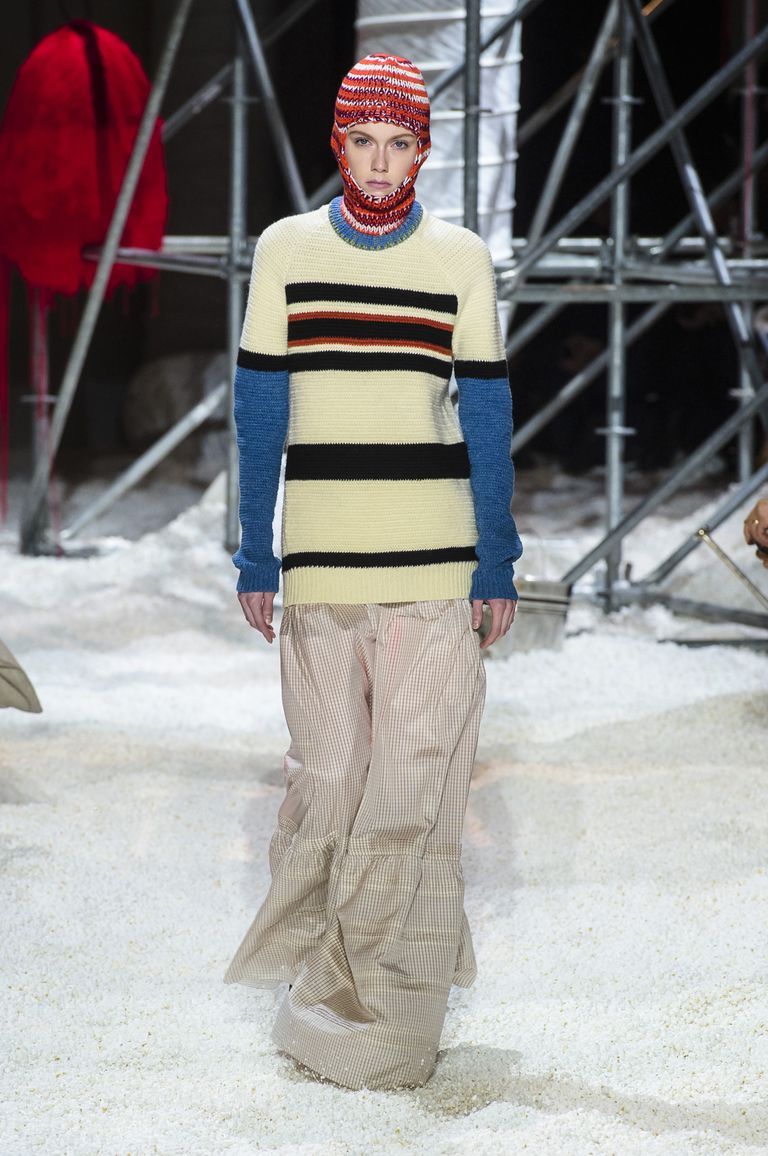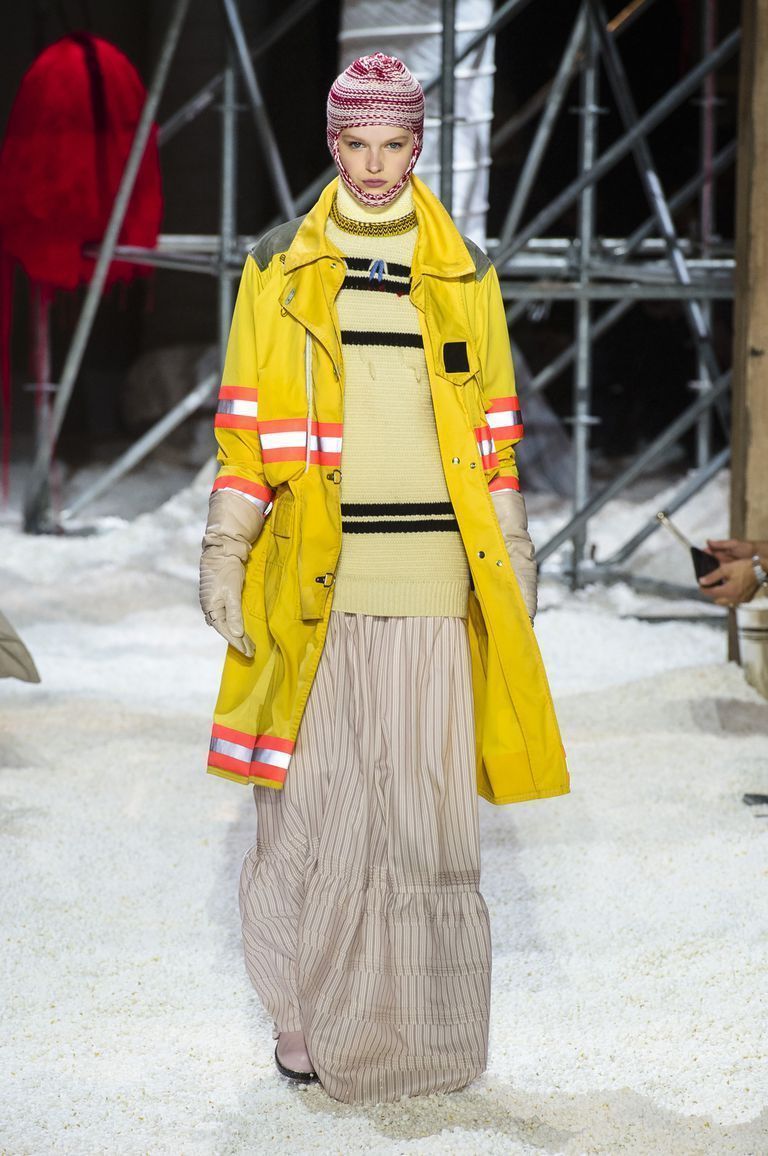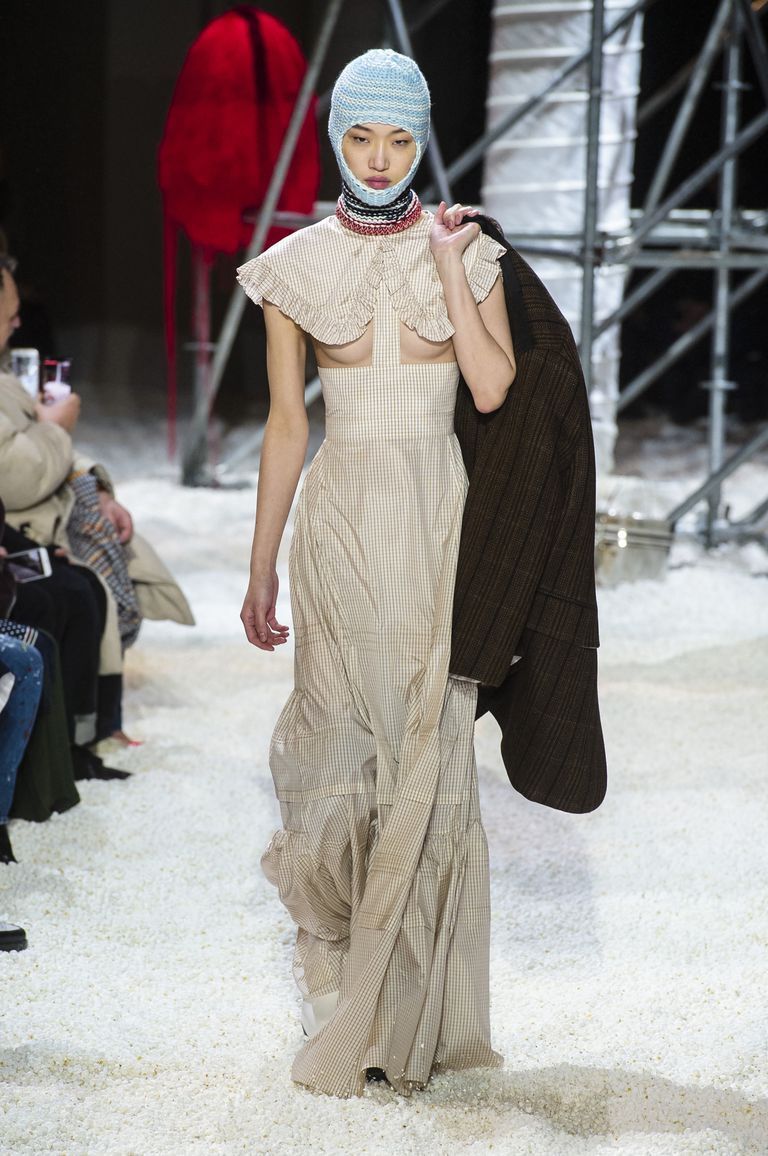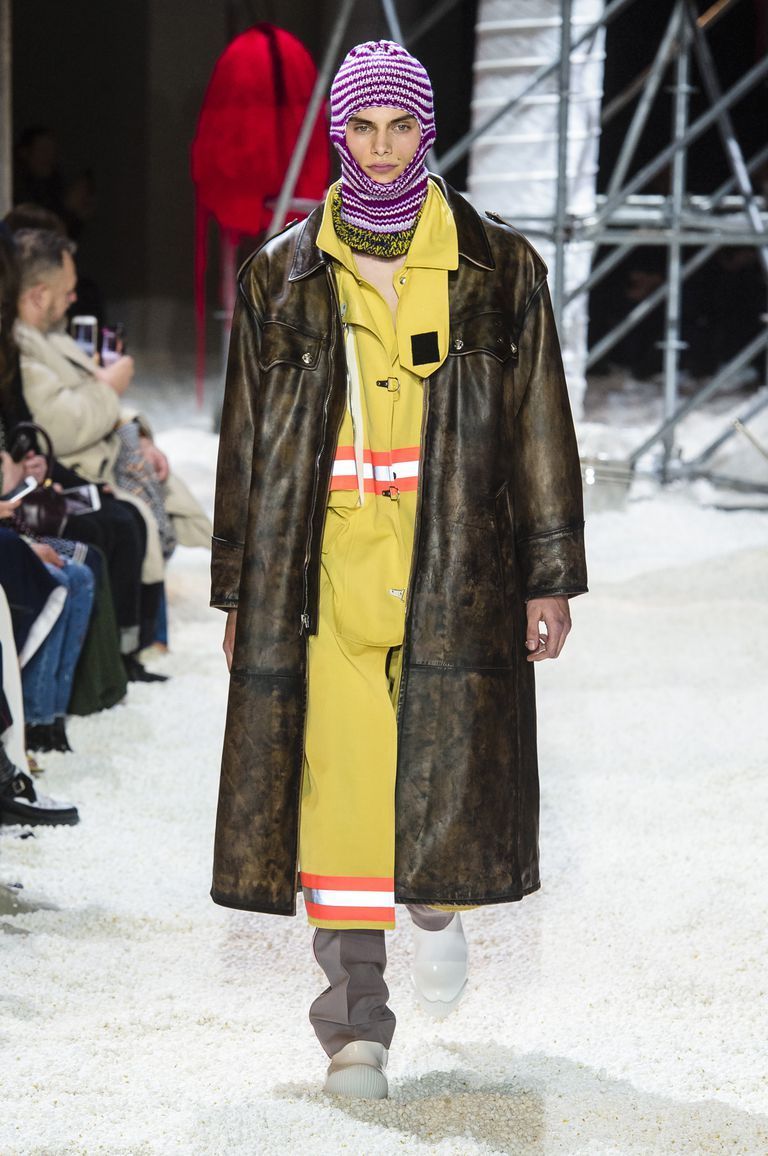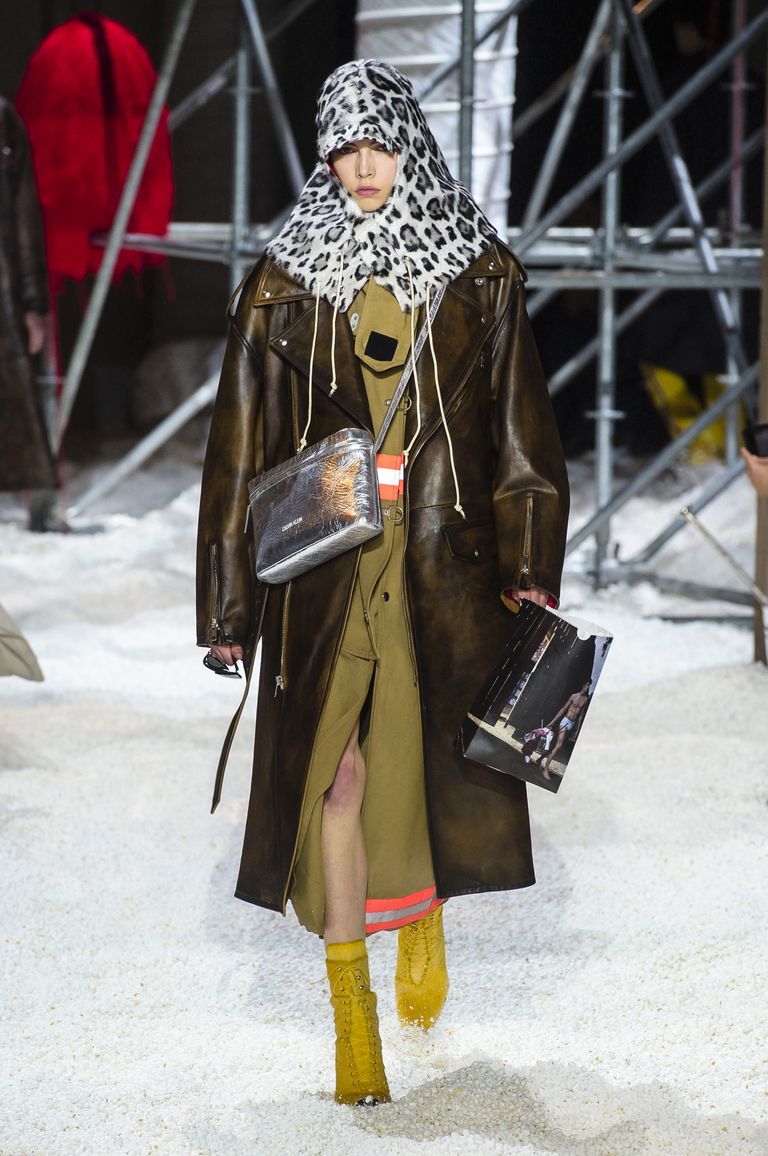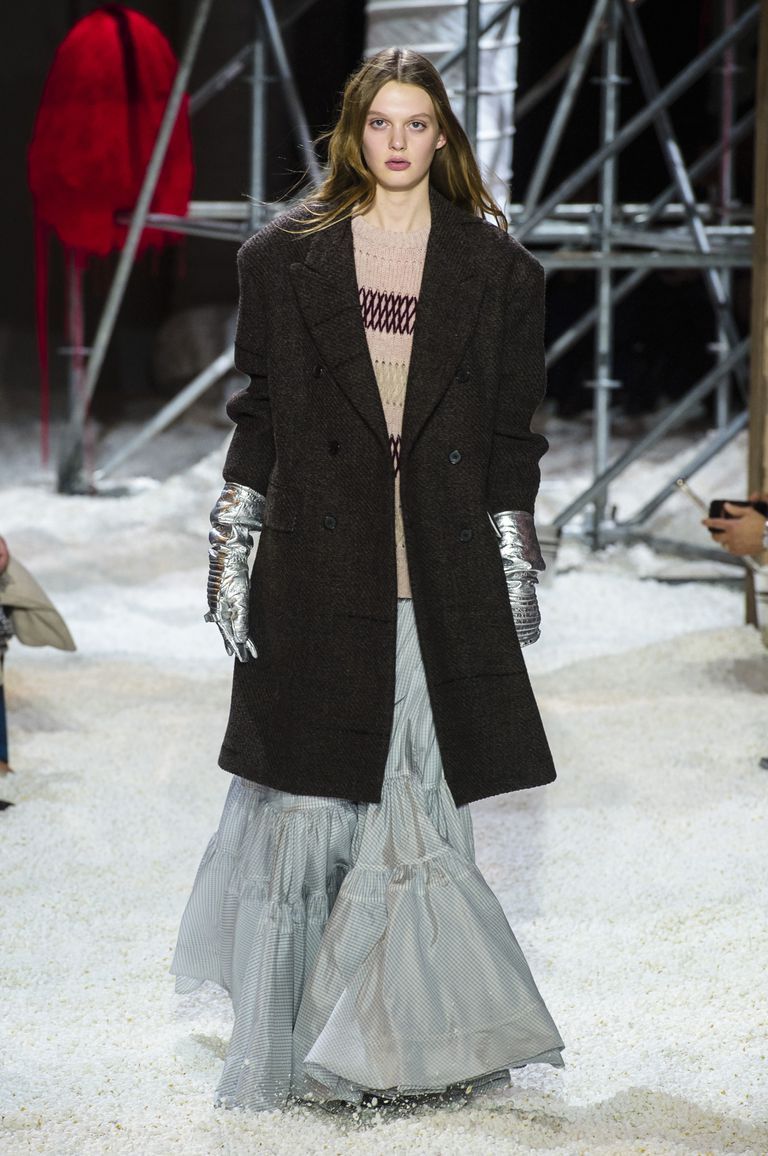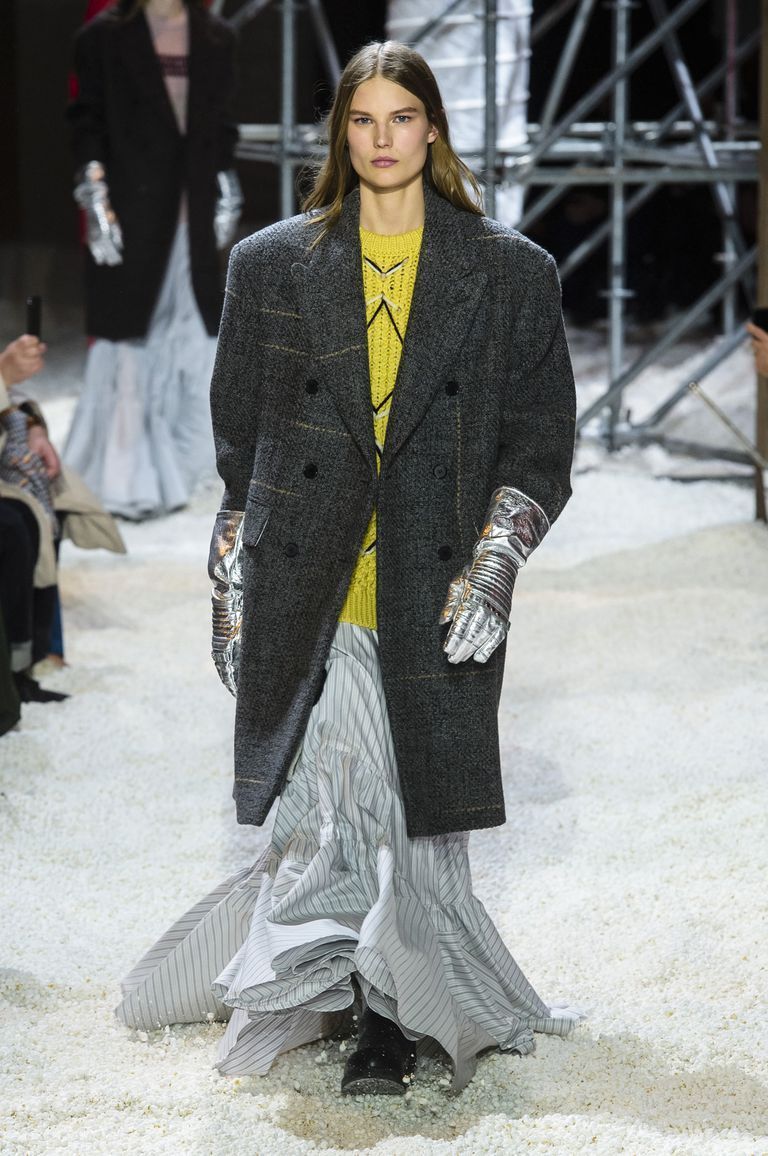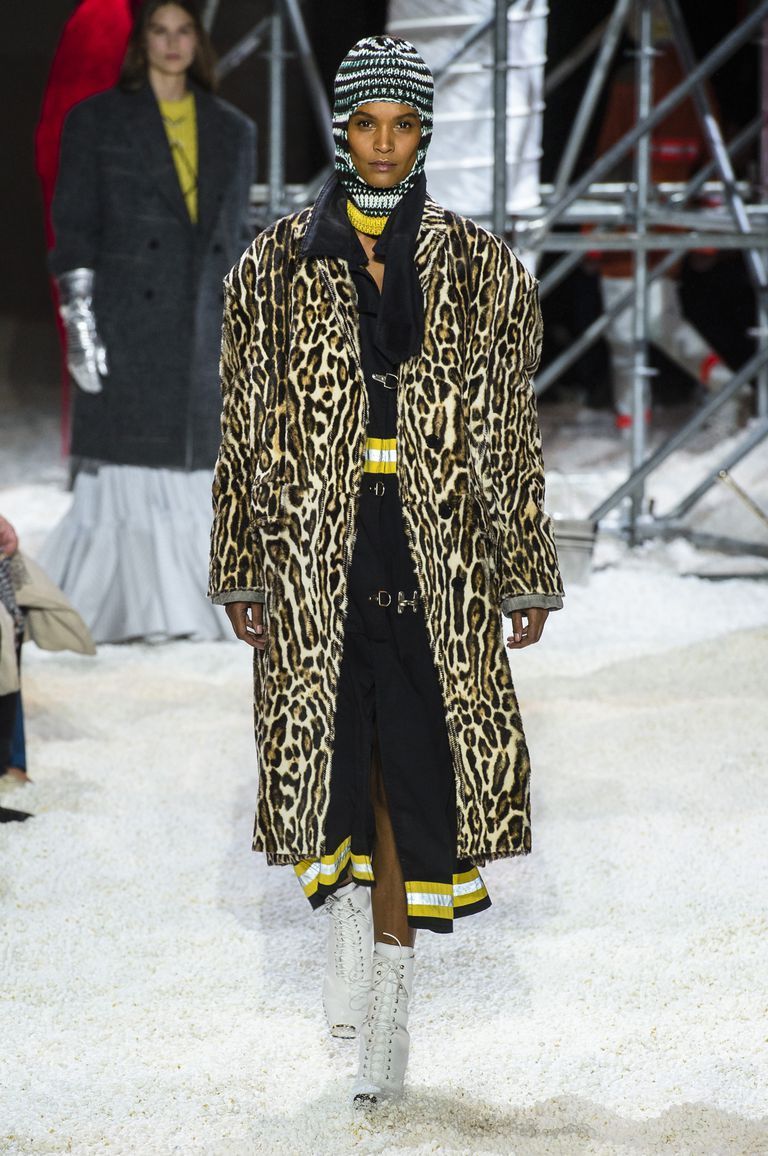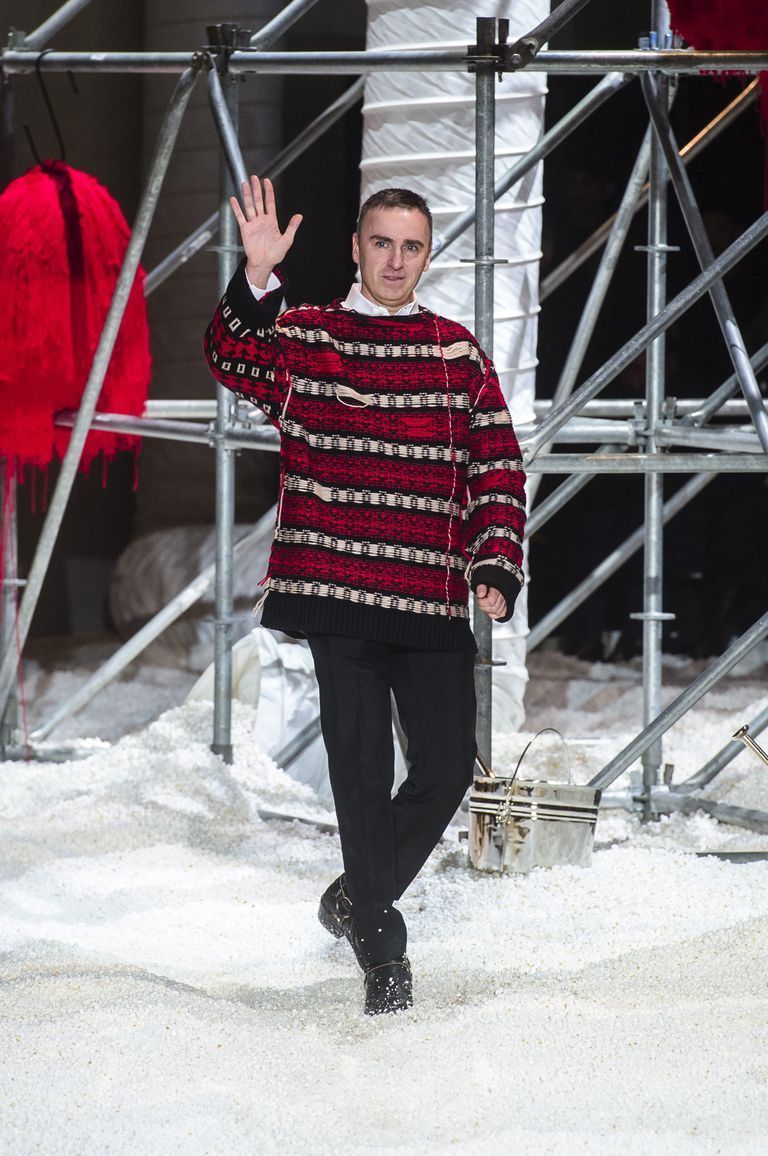 Oversize, long coats, jackets, knitwear (lots of knitwear) and accessories; where the hoods that bring us closer to the ski and make us see the floor of popcorn like snow stand out. The old Hollywood ecosystem were breathed in with the long fur coat up to the ankles that coexisted with the optimism idea of the world that we would like to have. A new America-Fashion connection that Raf Simons (@rafsimons) has turned into something very close to art.