READ IN: Español
Raf Simons presented his SS19 collection for Calvin Klein 205W39NYC (@calvinklein). Again, the Americana inspiration as the protagonist although this time quite more conceptual and less literal than in the previous proposals. The important thing: he did not disappoint.
There are specific things about the United States that Simons seems to like, from the cowboy culture that has already been evident in previous collections – to college environments and horror movies; and by the spring of 2019, it's the latter that drives the concept of the collection.
Jaws, Steven Spielberg's film, was the central axis of the presentation. With the soundtrack, prints on some pieces, neoprene garments – many – and models with wet hair like fresh out of the water, Raf managed to create the feeling of being at the seabed.
Among "Jaws" there was a space to make a wink to another cult film: "The Graduate". Selected with the aim of conceptualizing how generations of the same family or community choose to dress. This clearly explained the walkway tour of the pleated skirts, cardigans, oversize blazers and the brooch printed dresses that broke the beach/sea aesthetics that dominated during the show.
Calvin Klein 205W39NYC SS19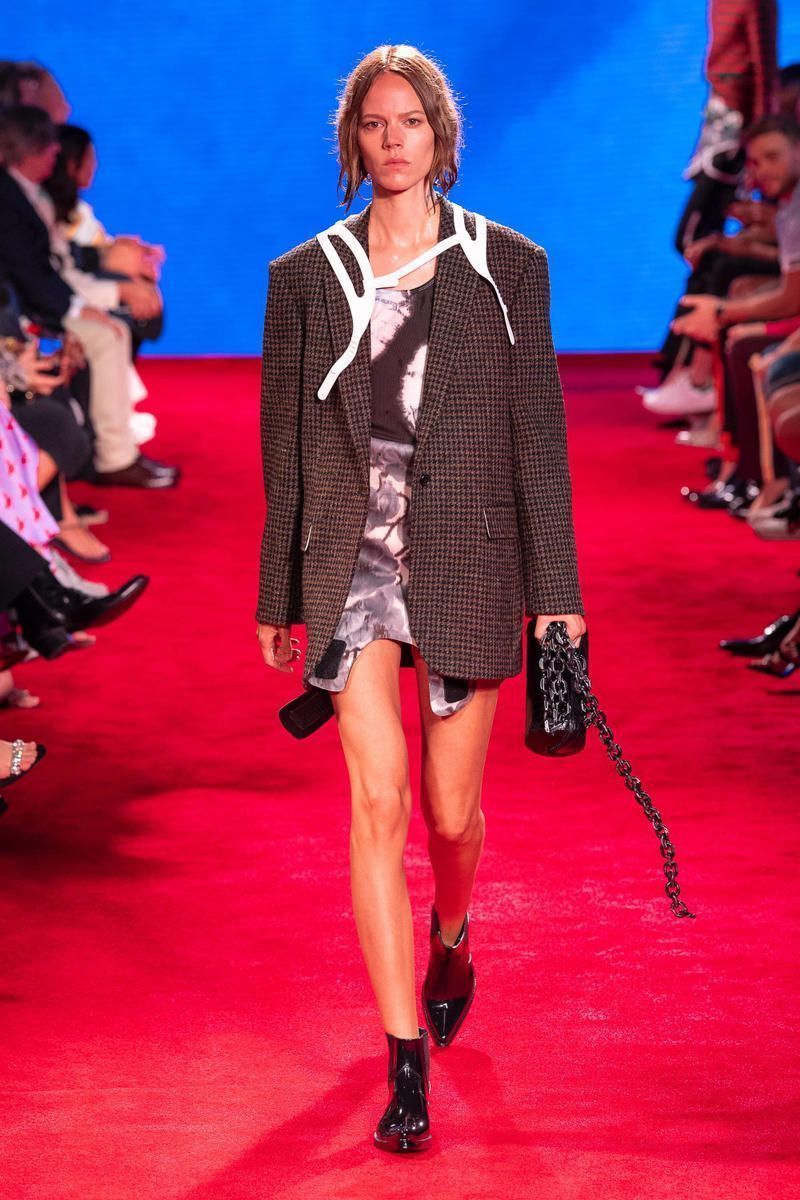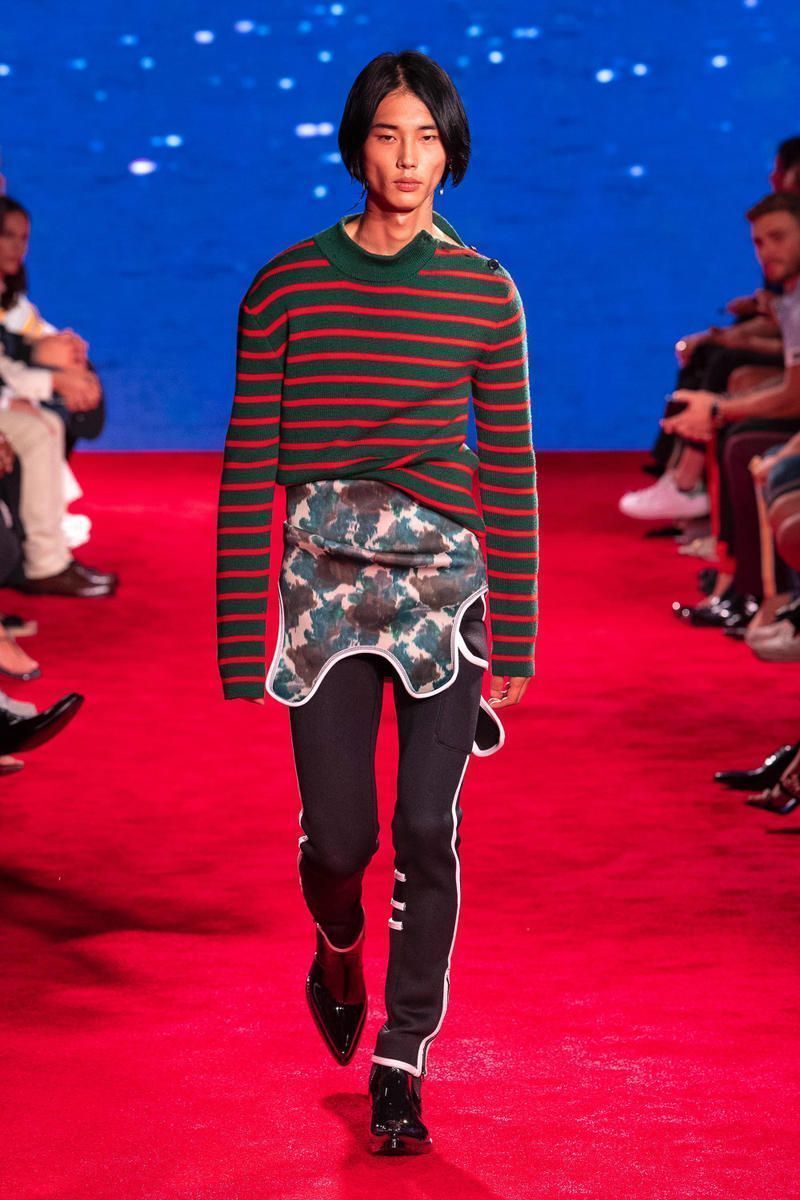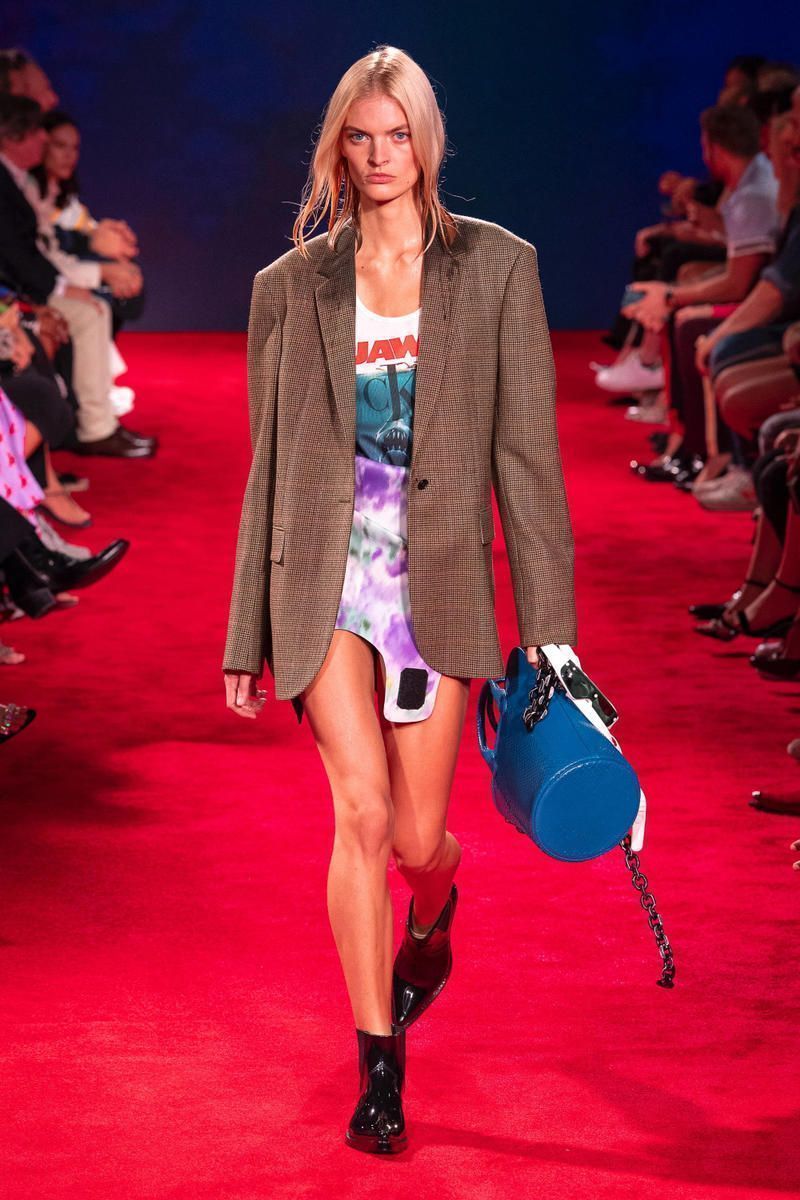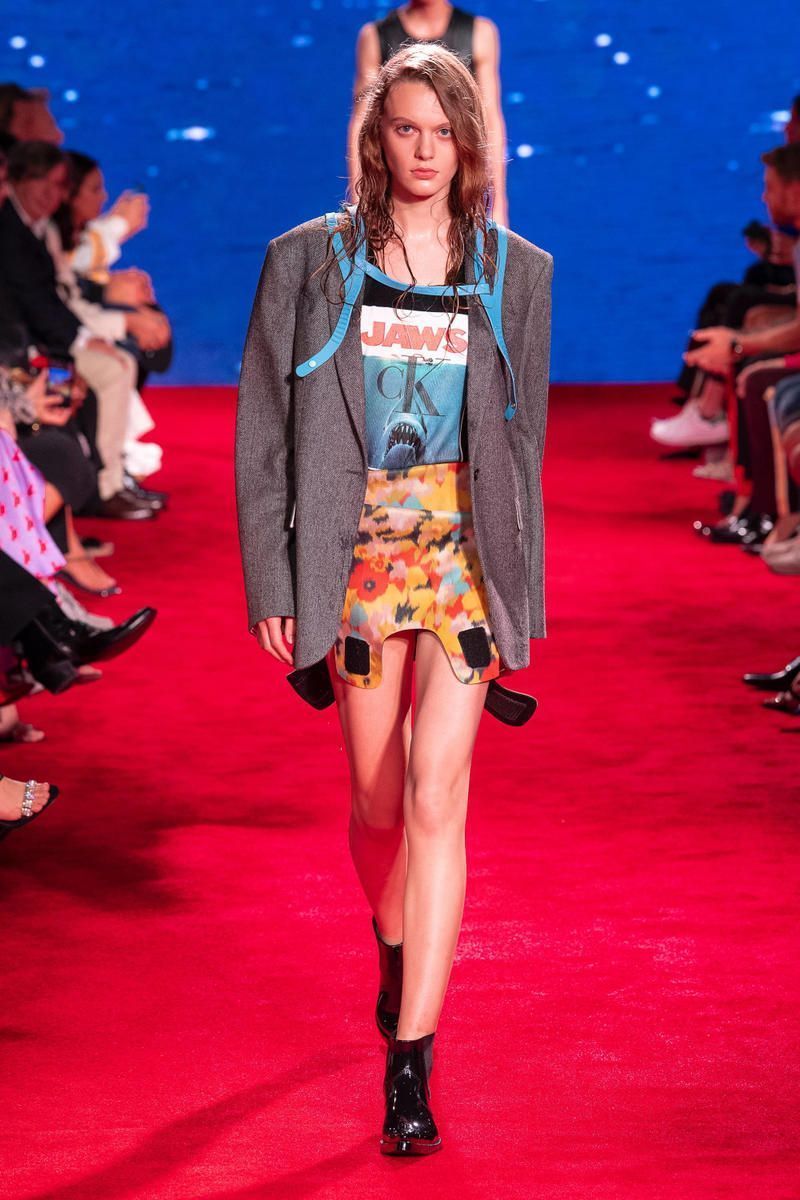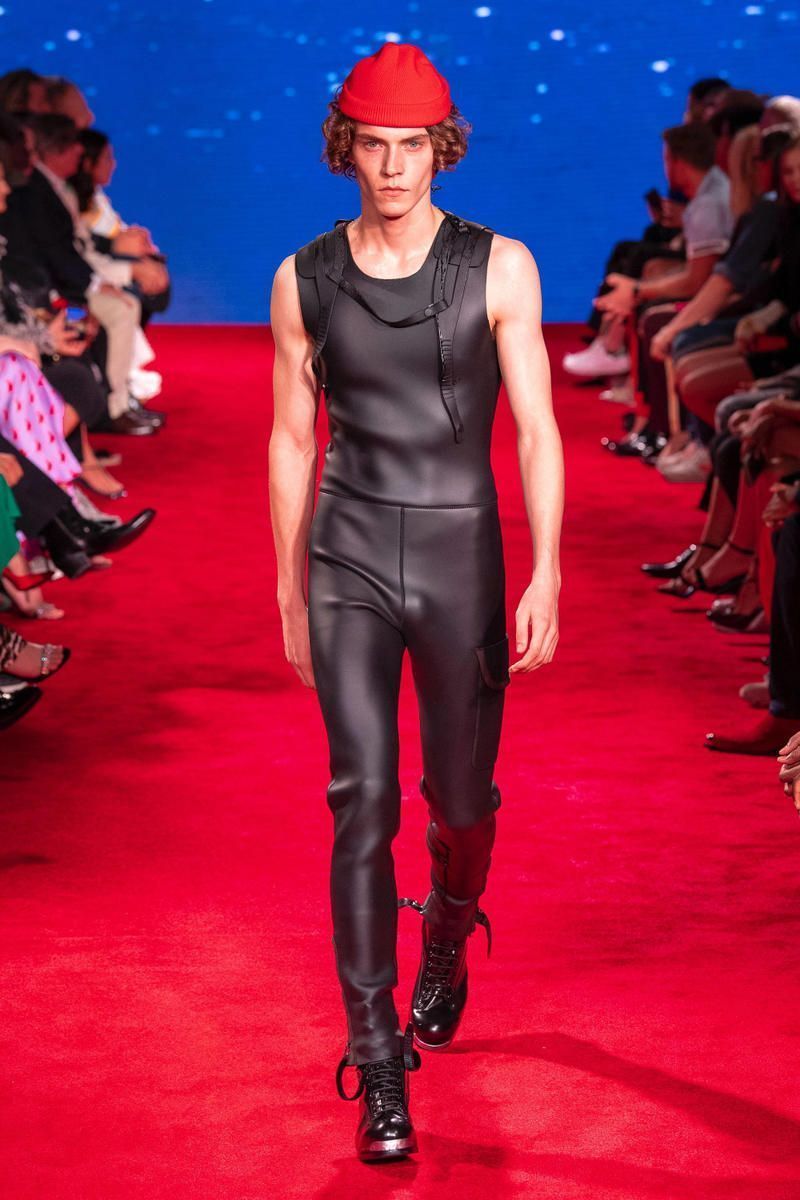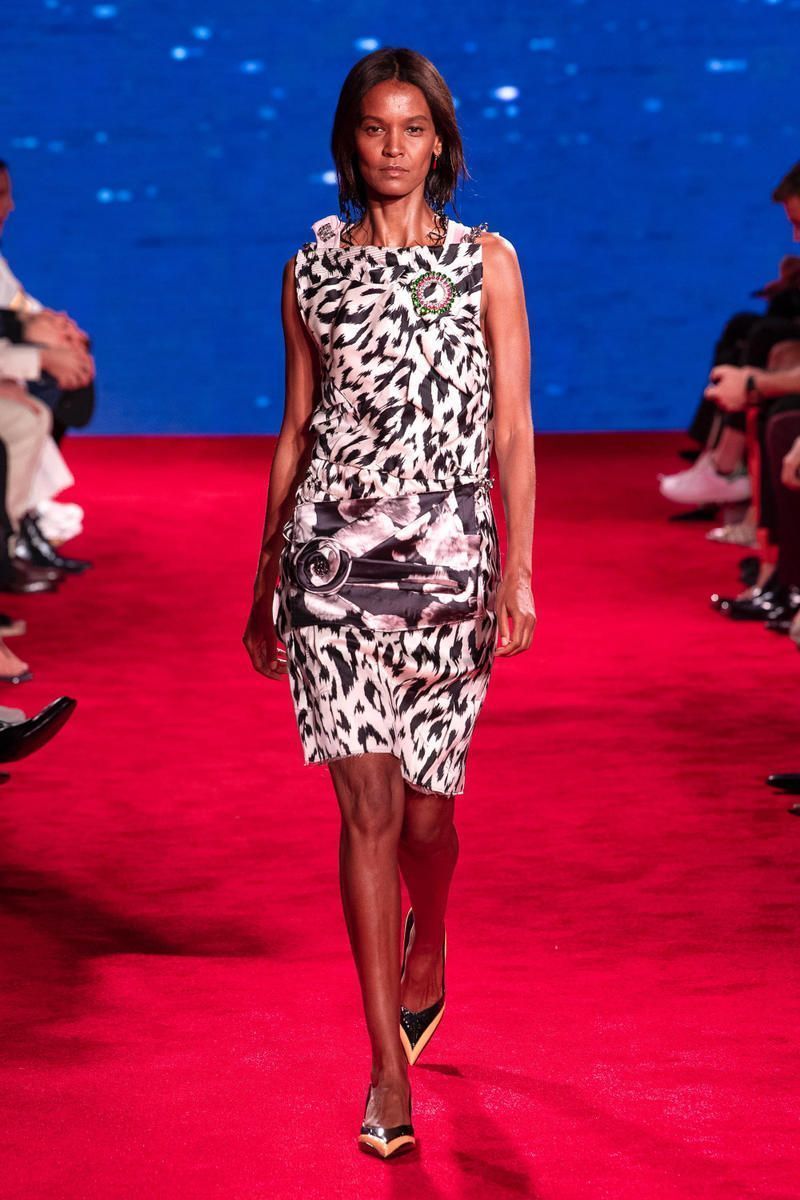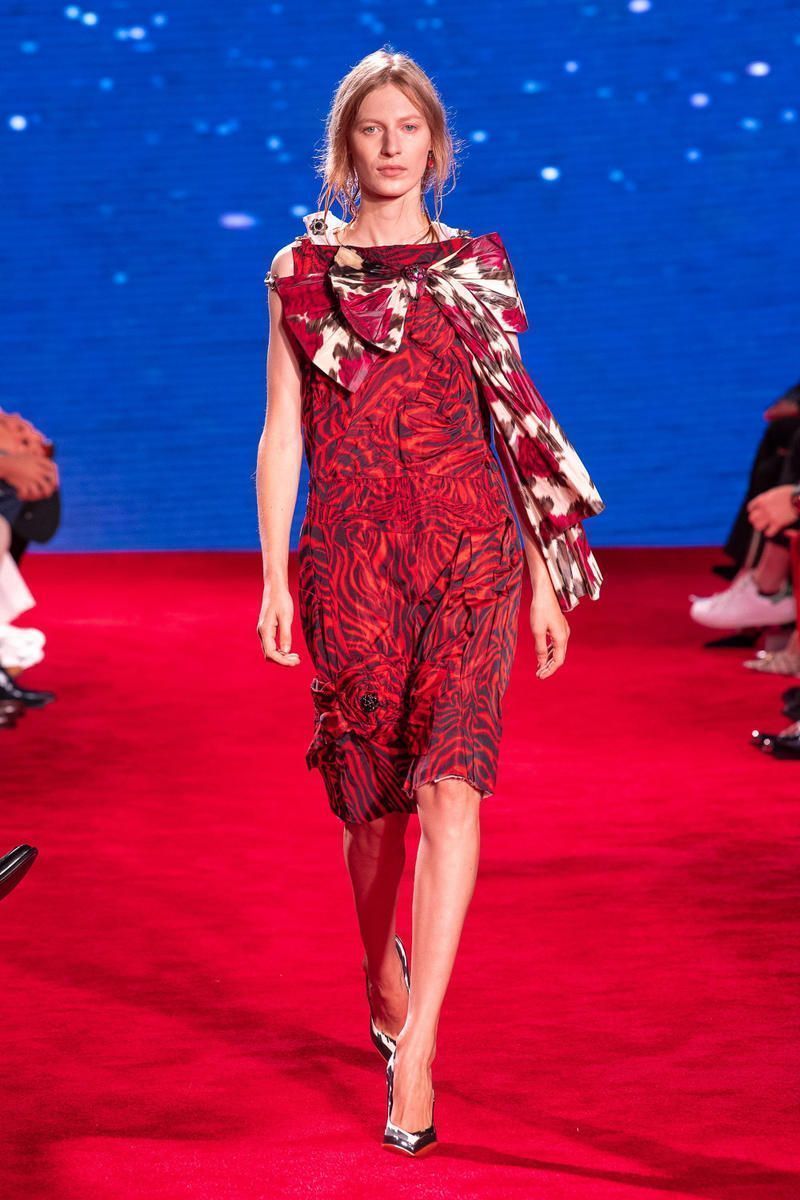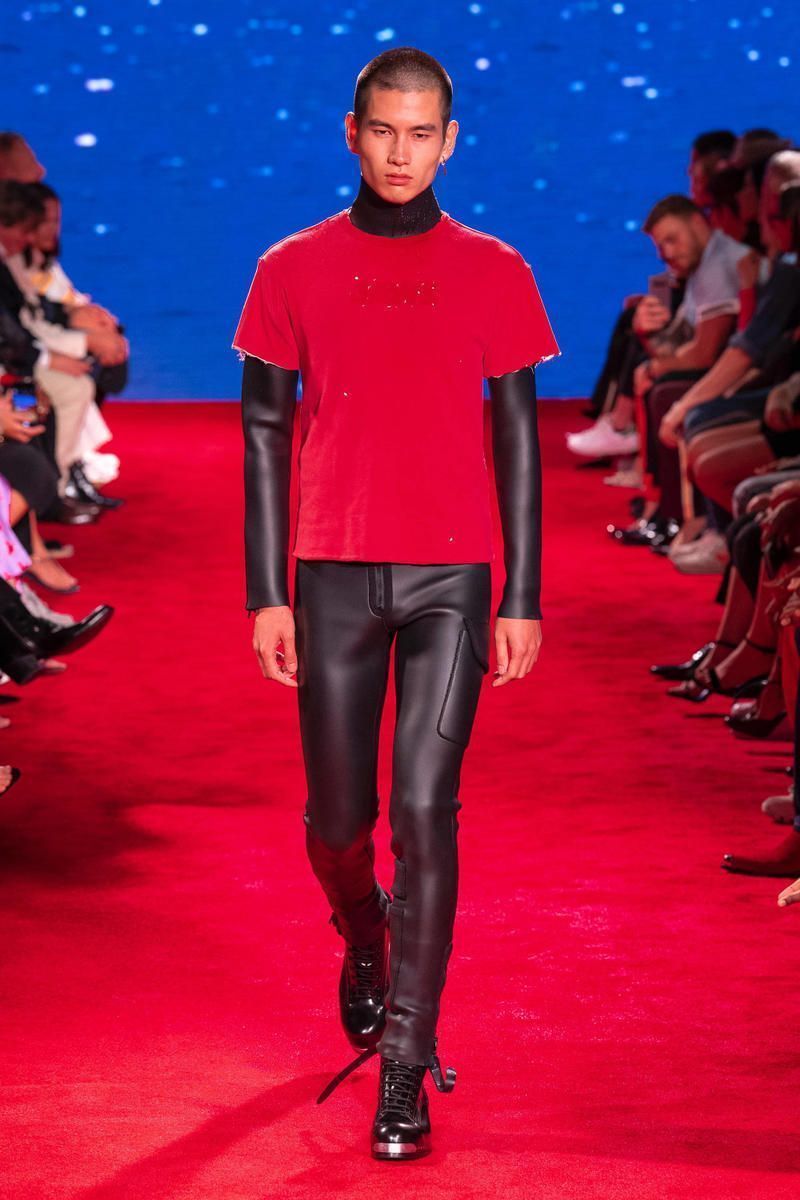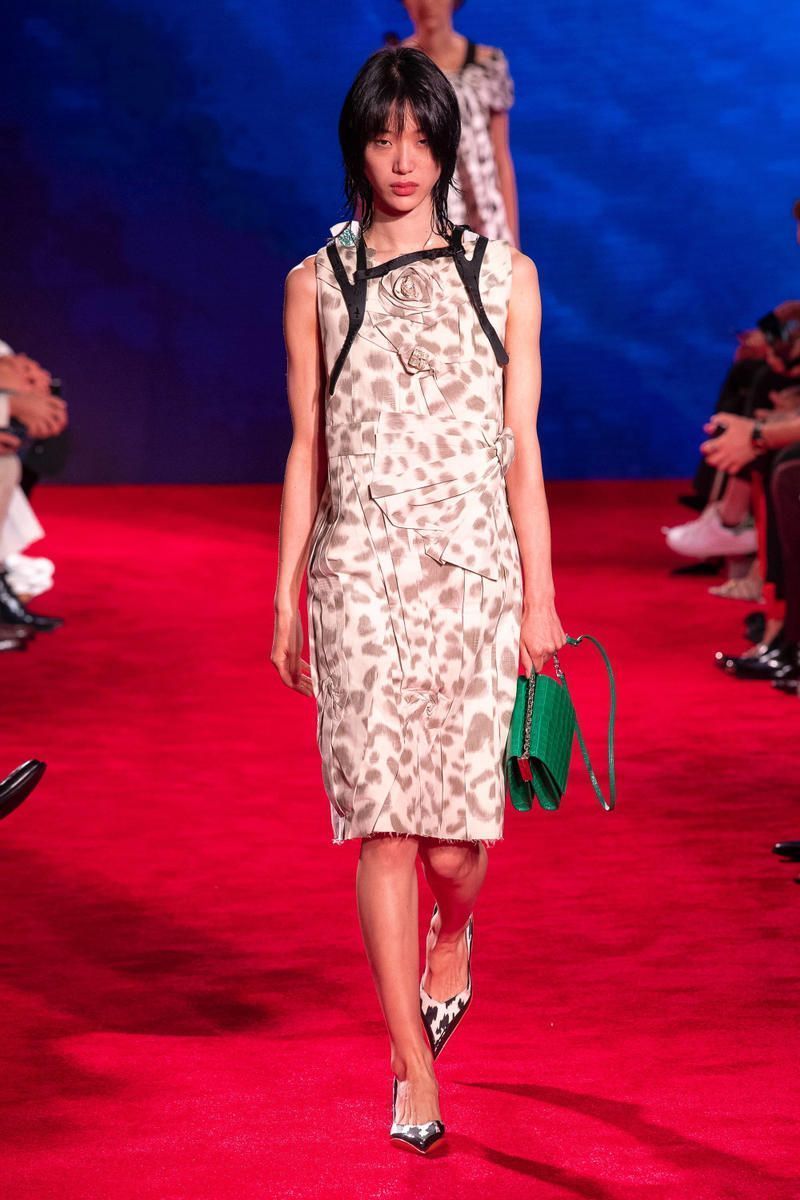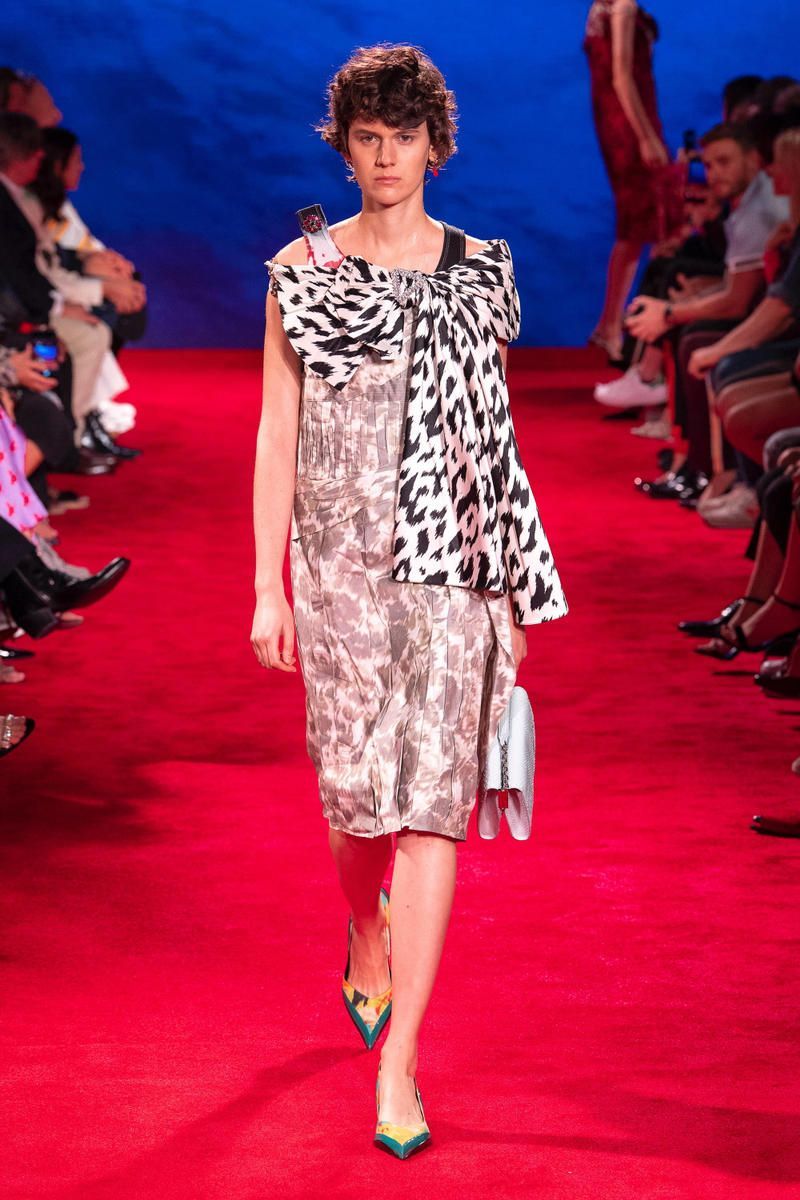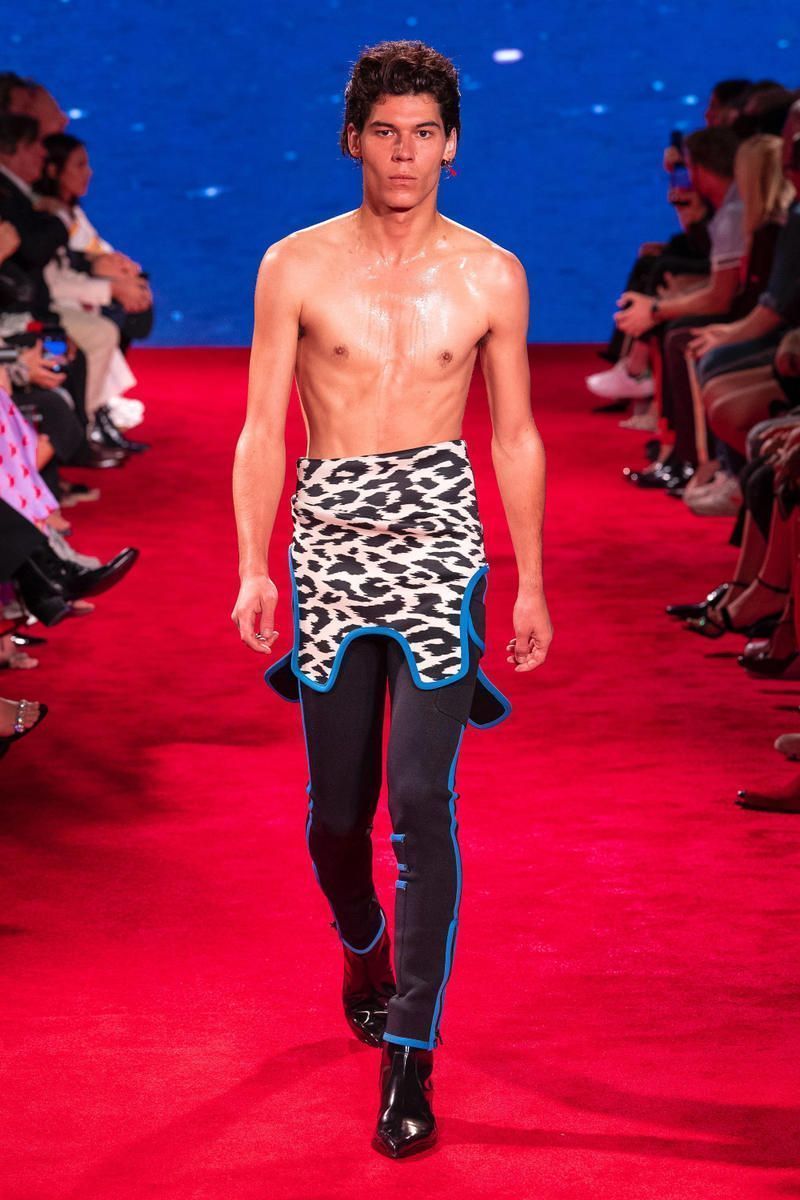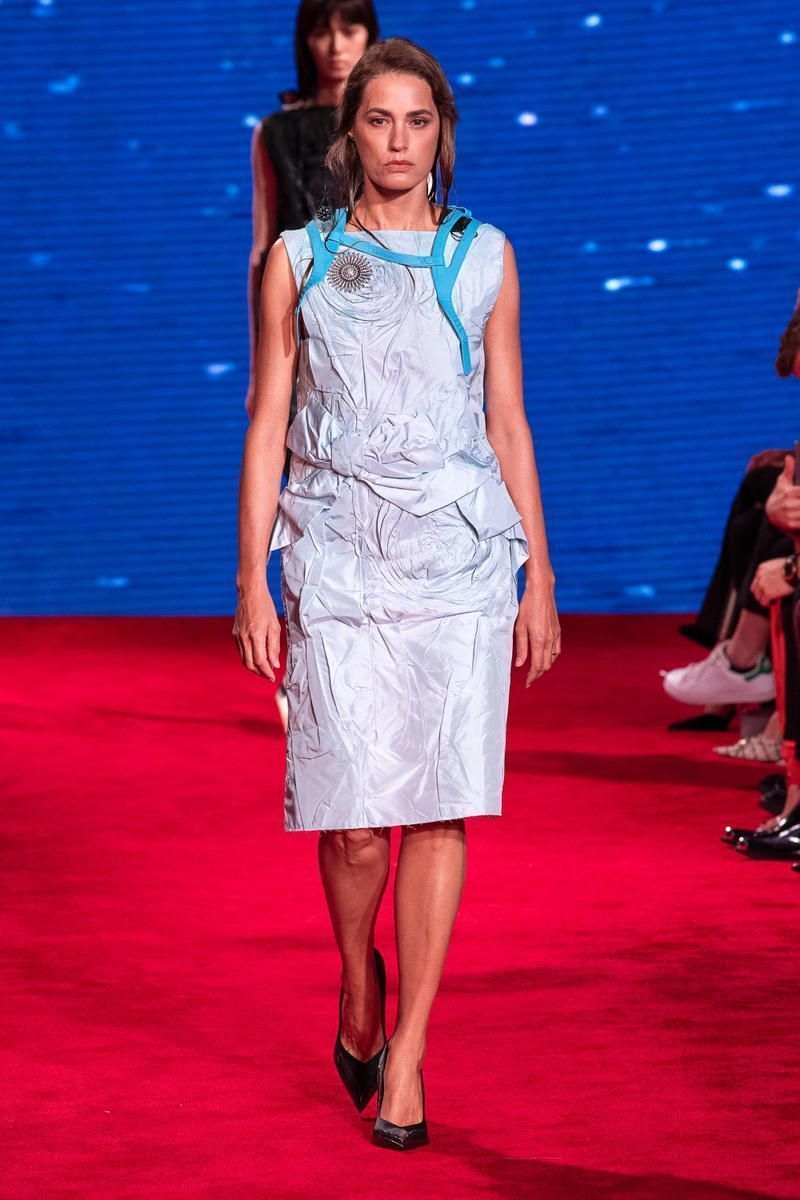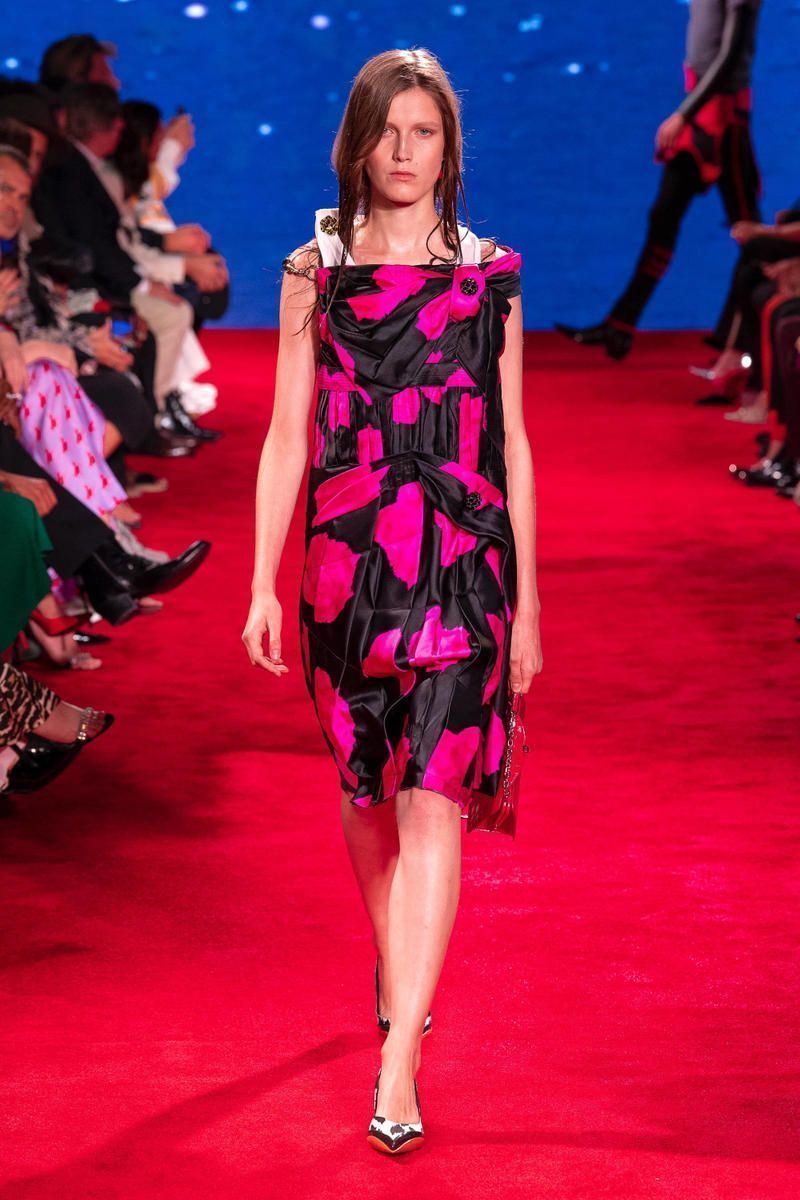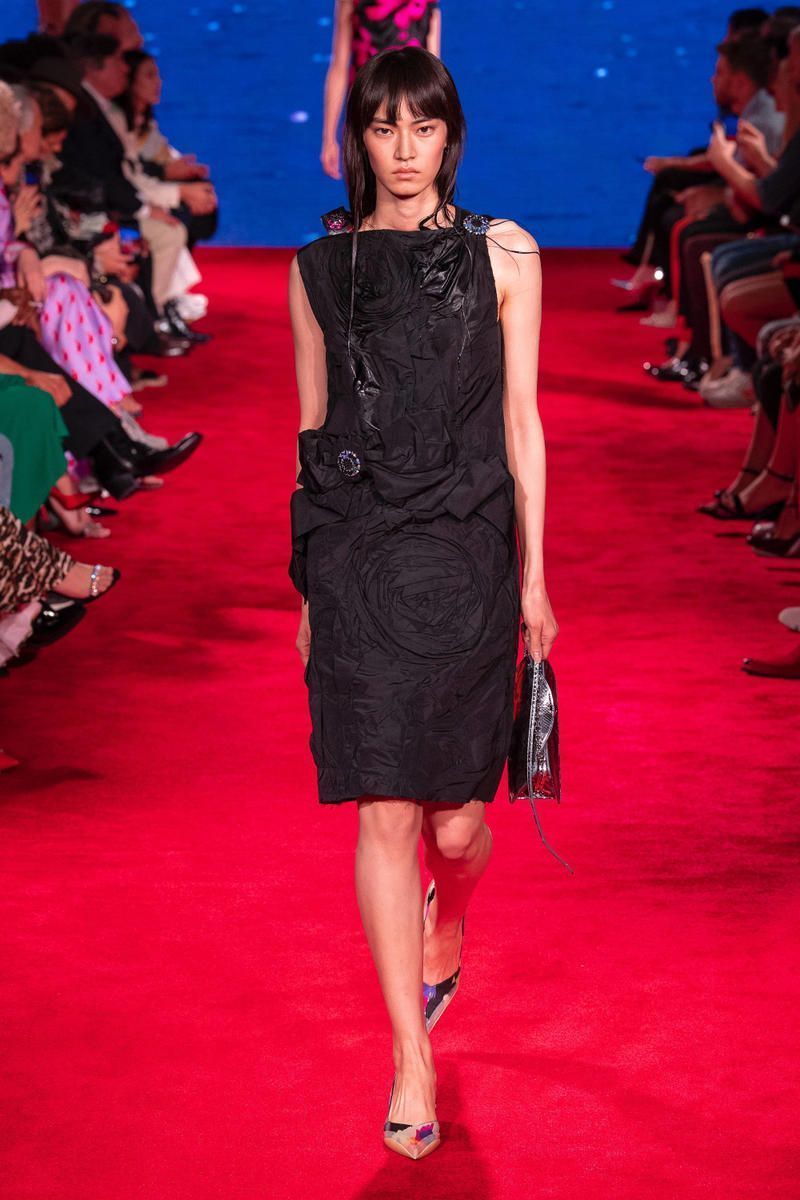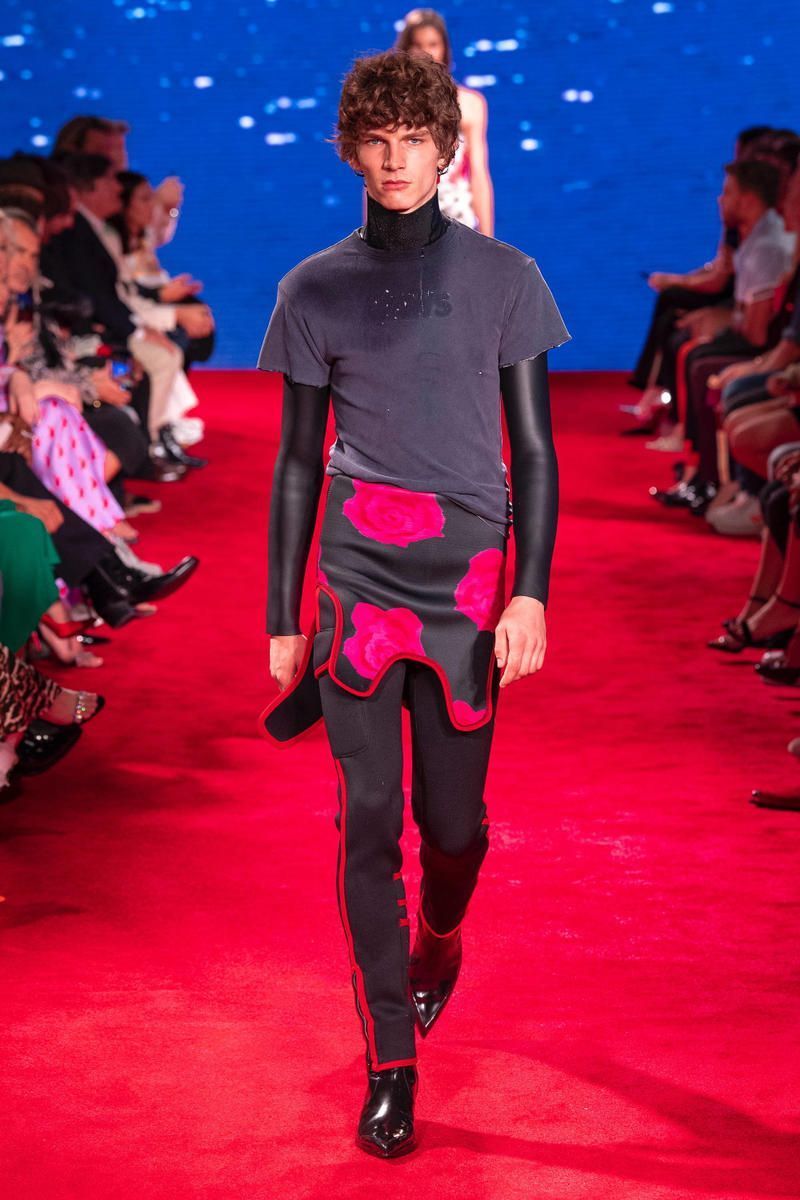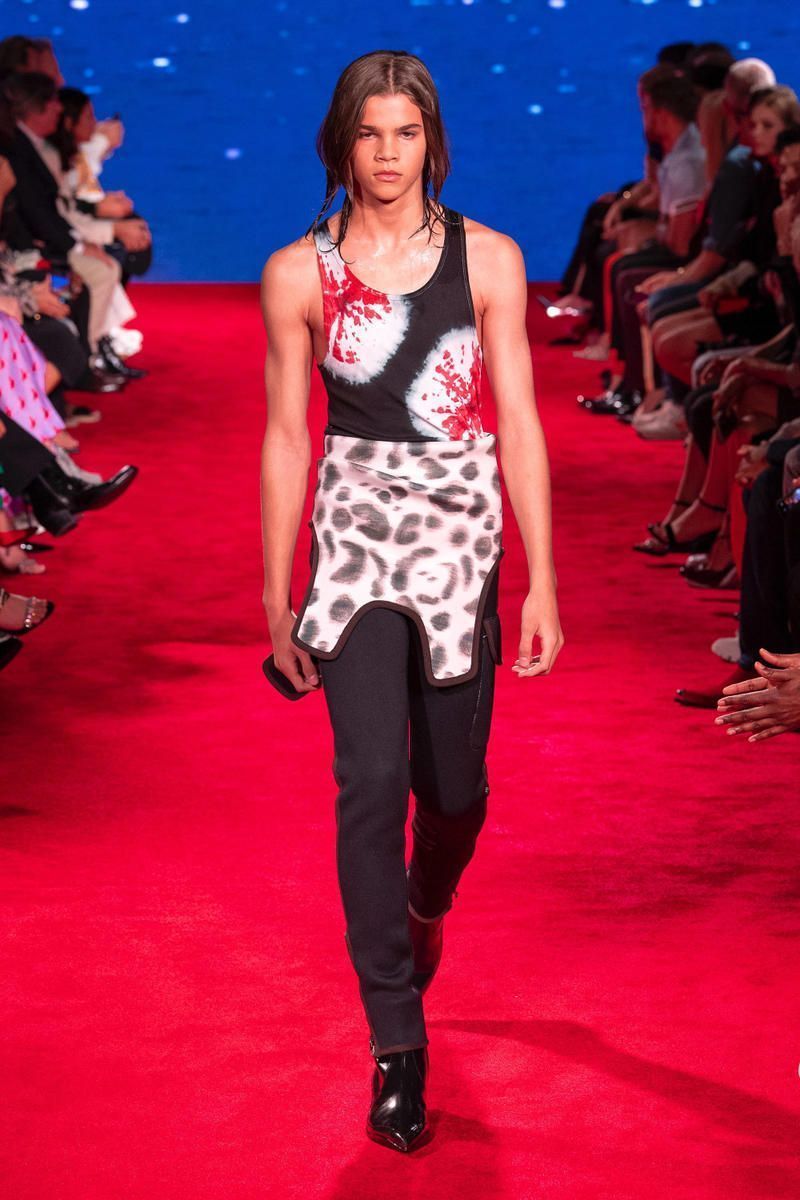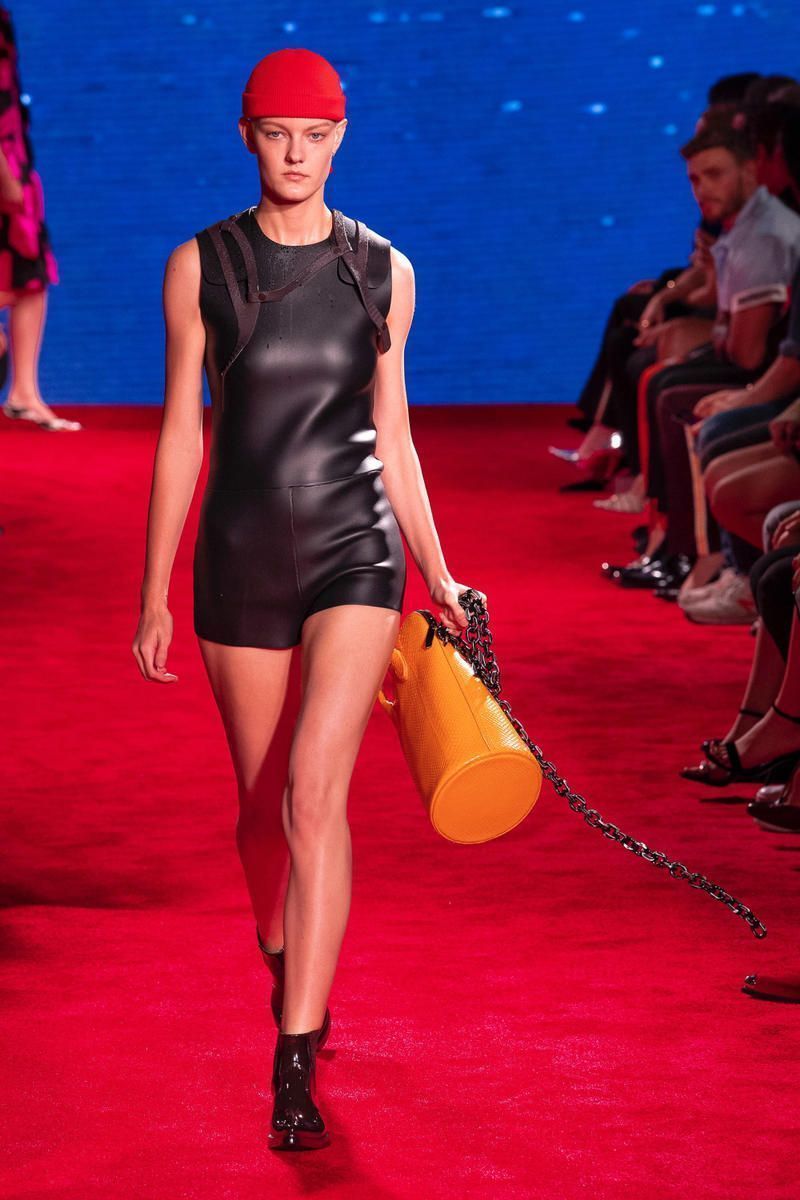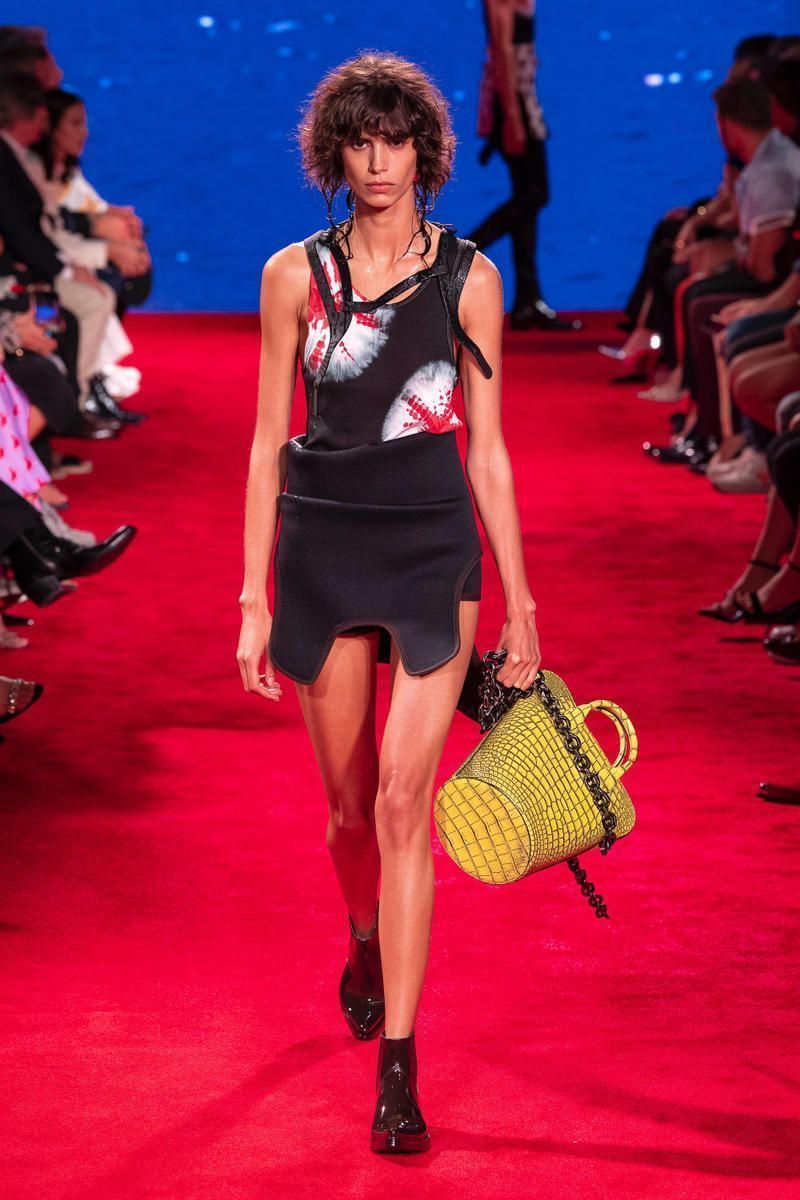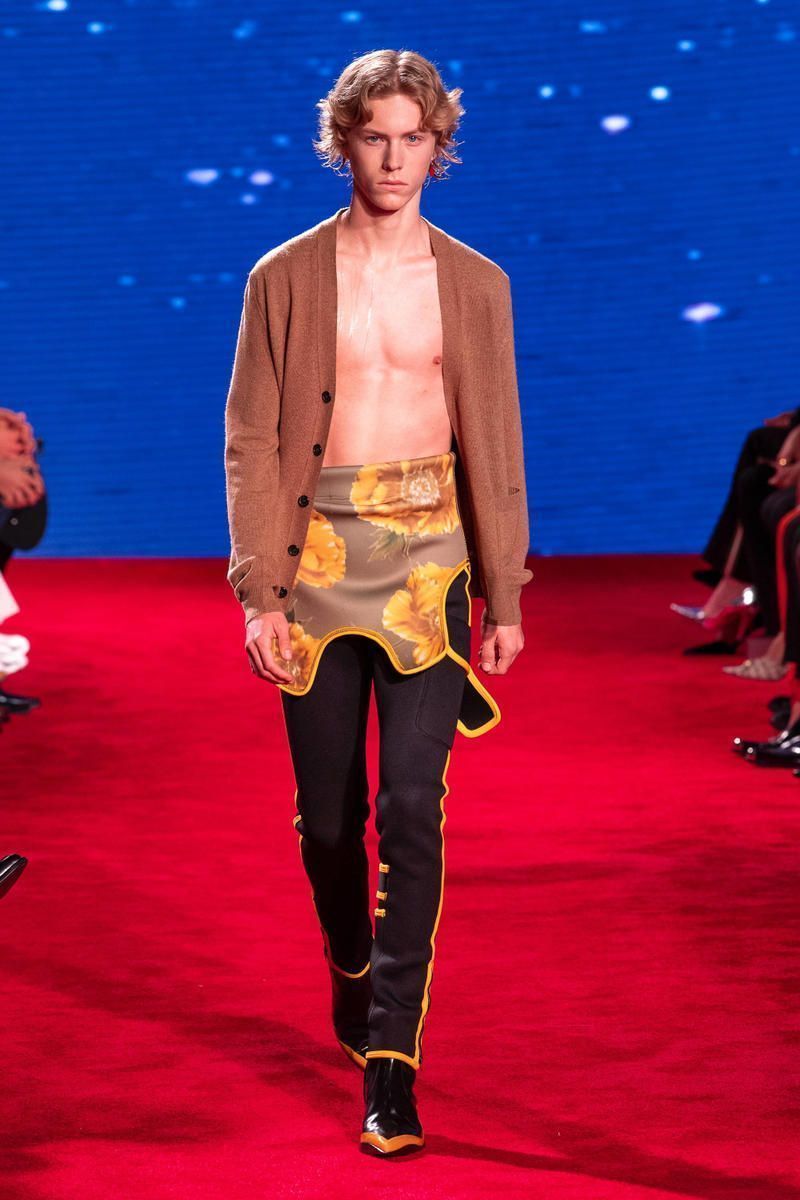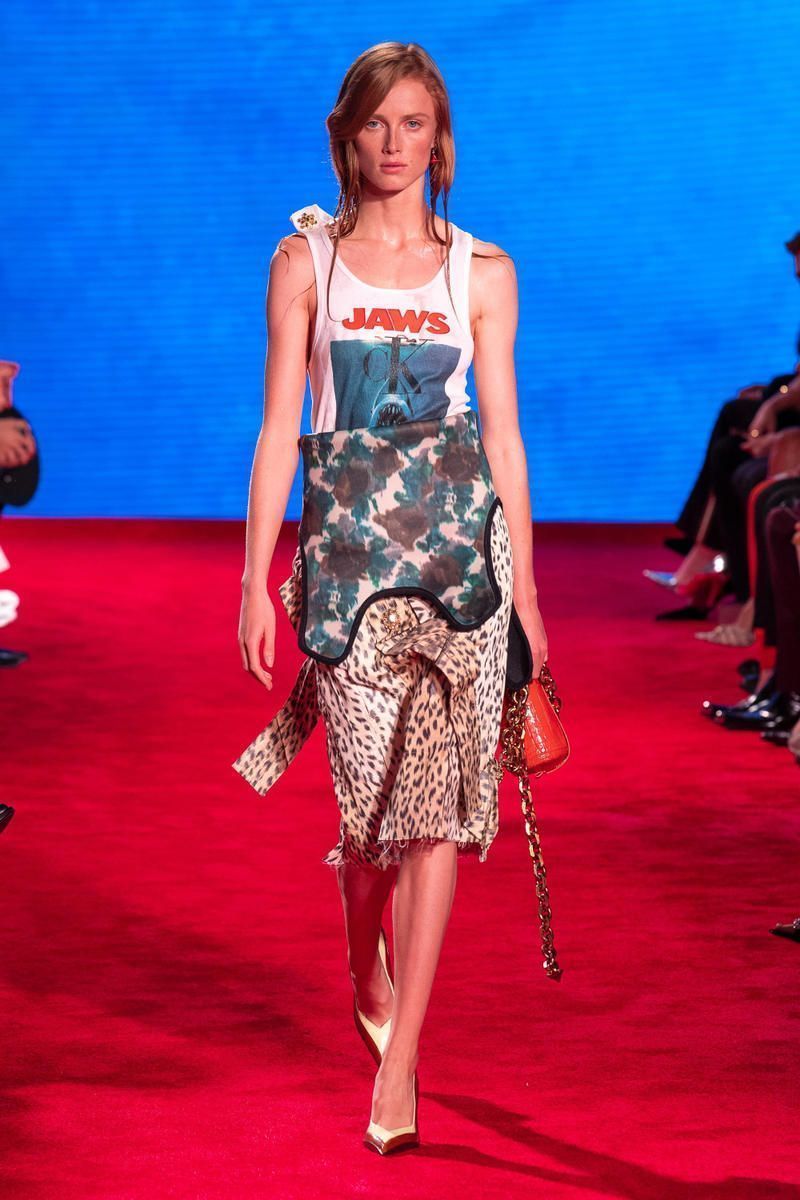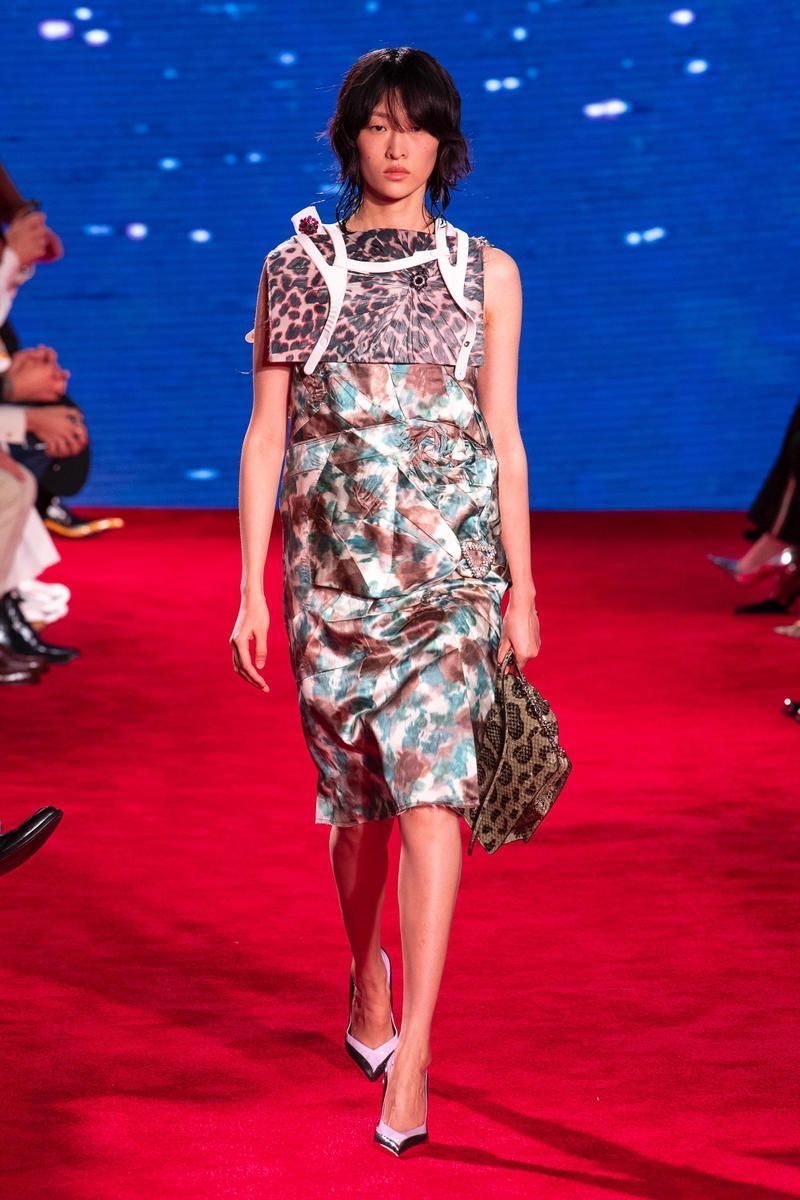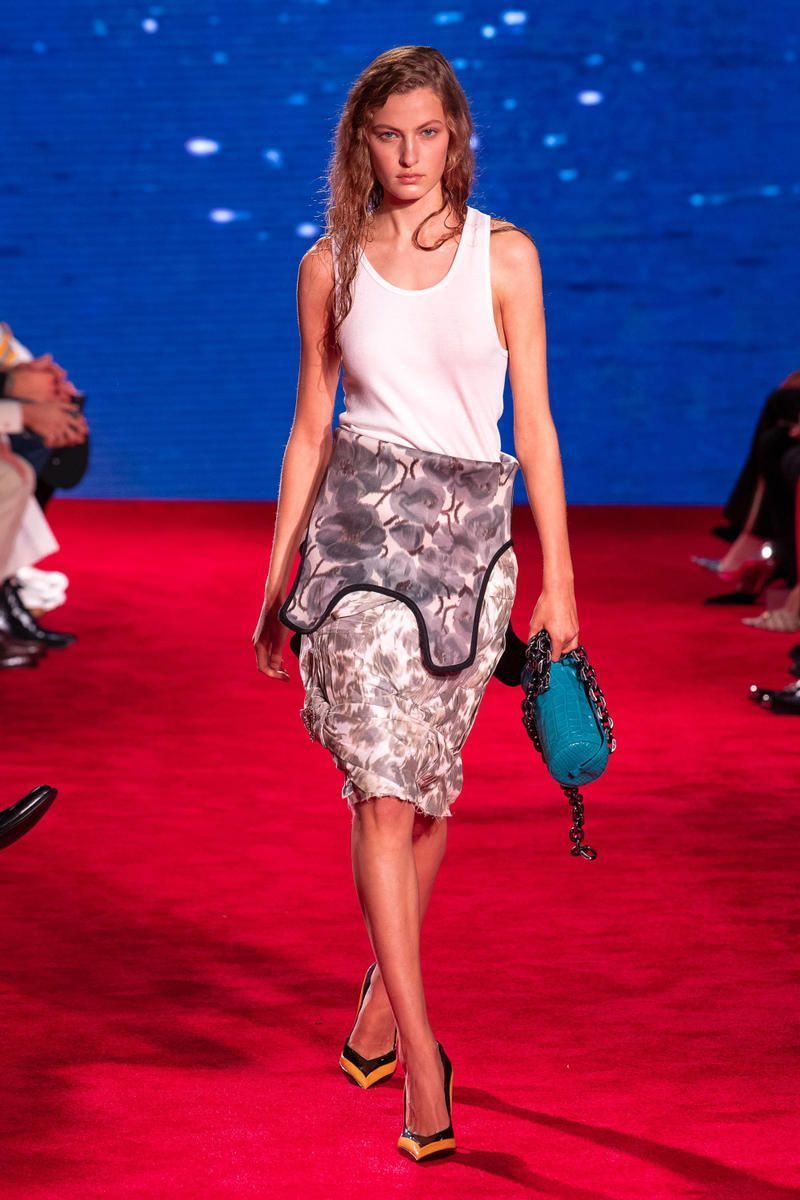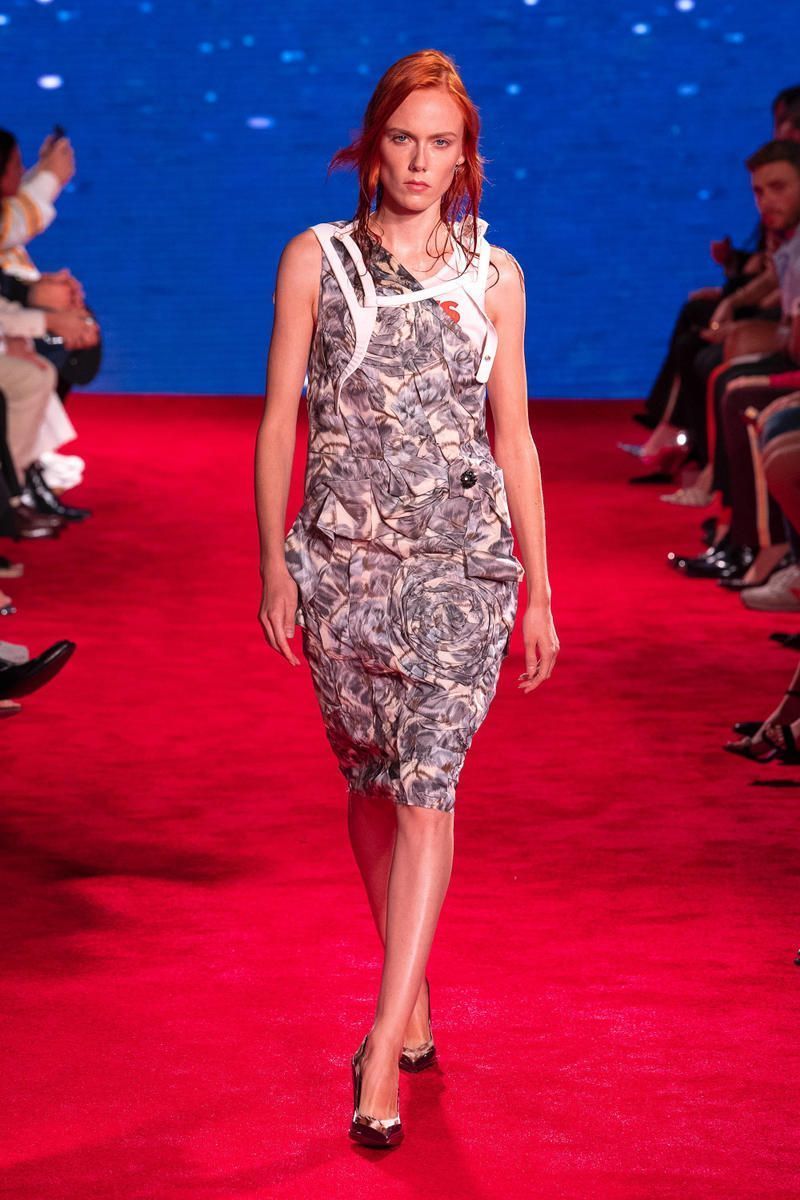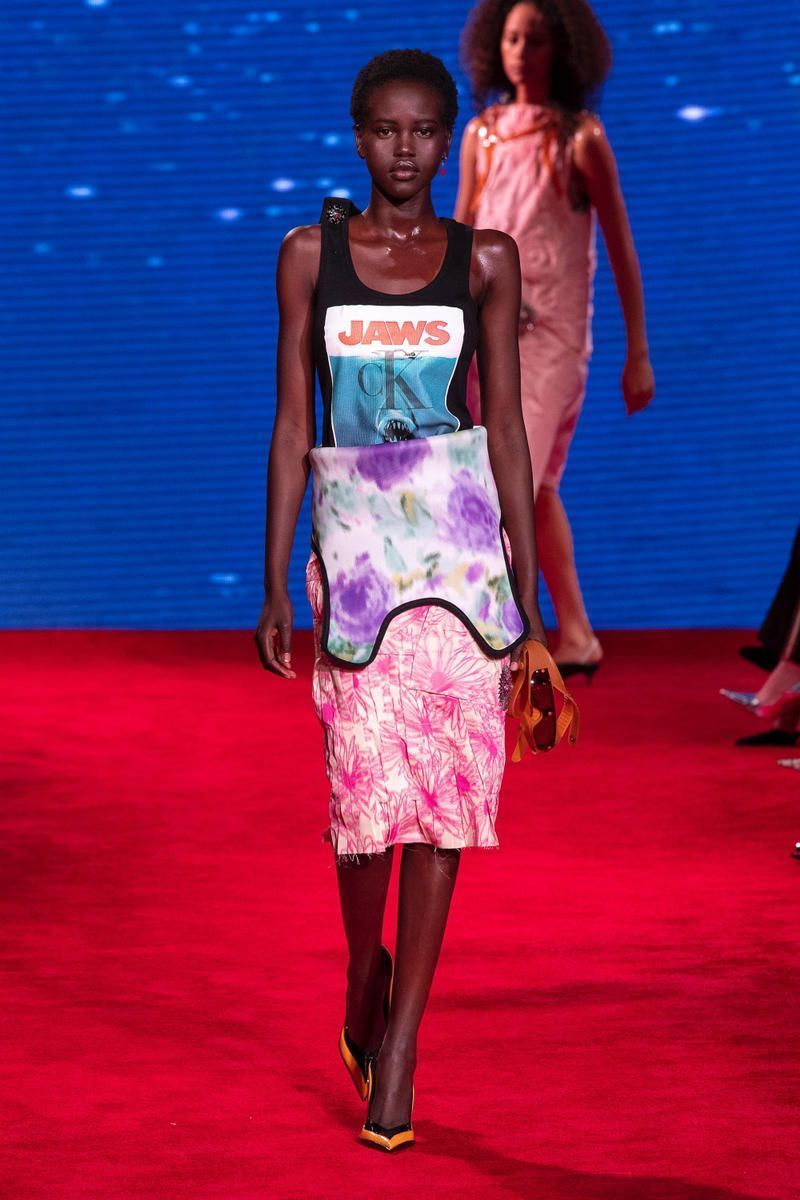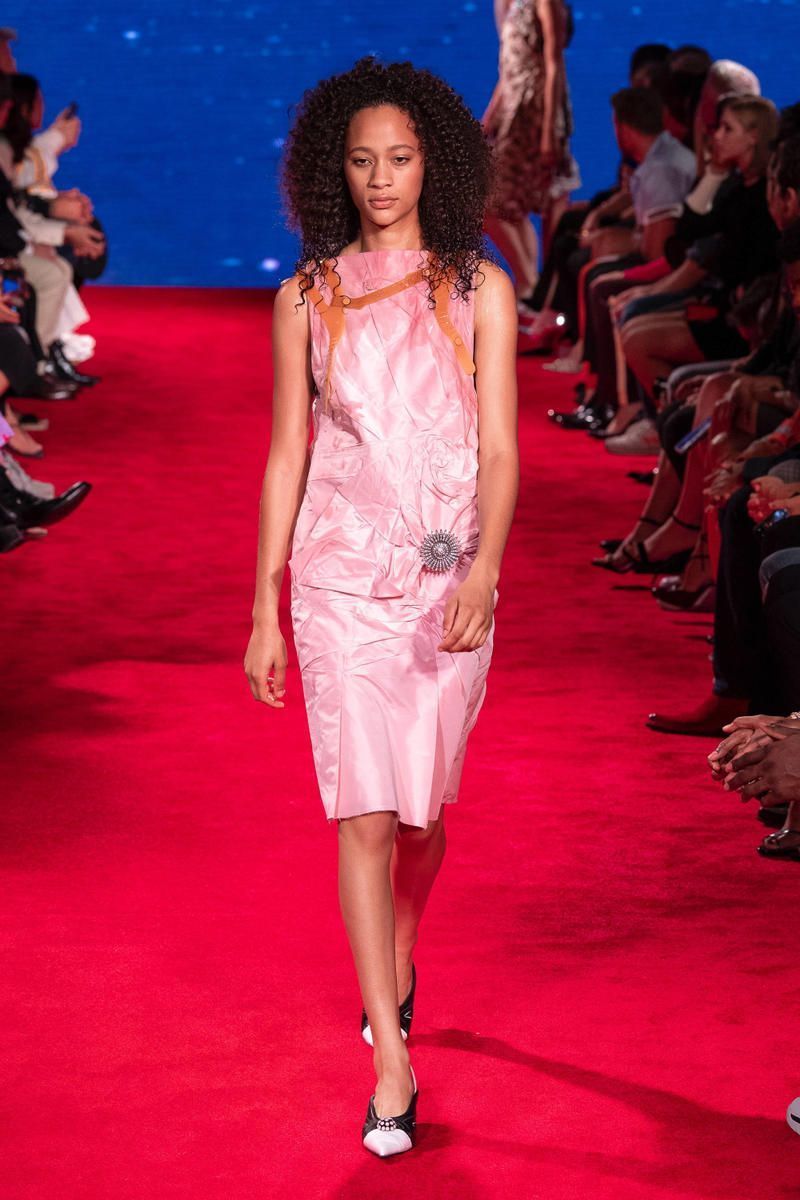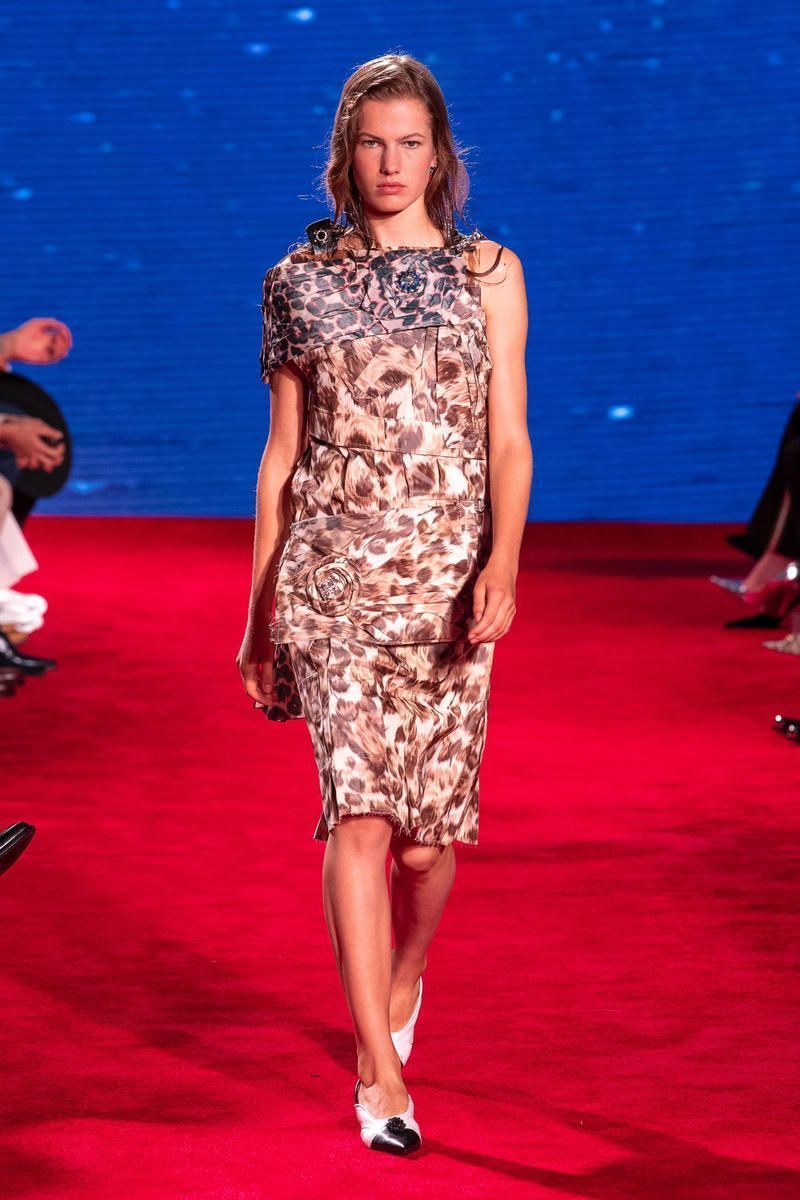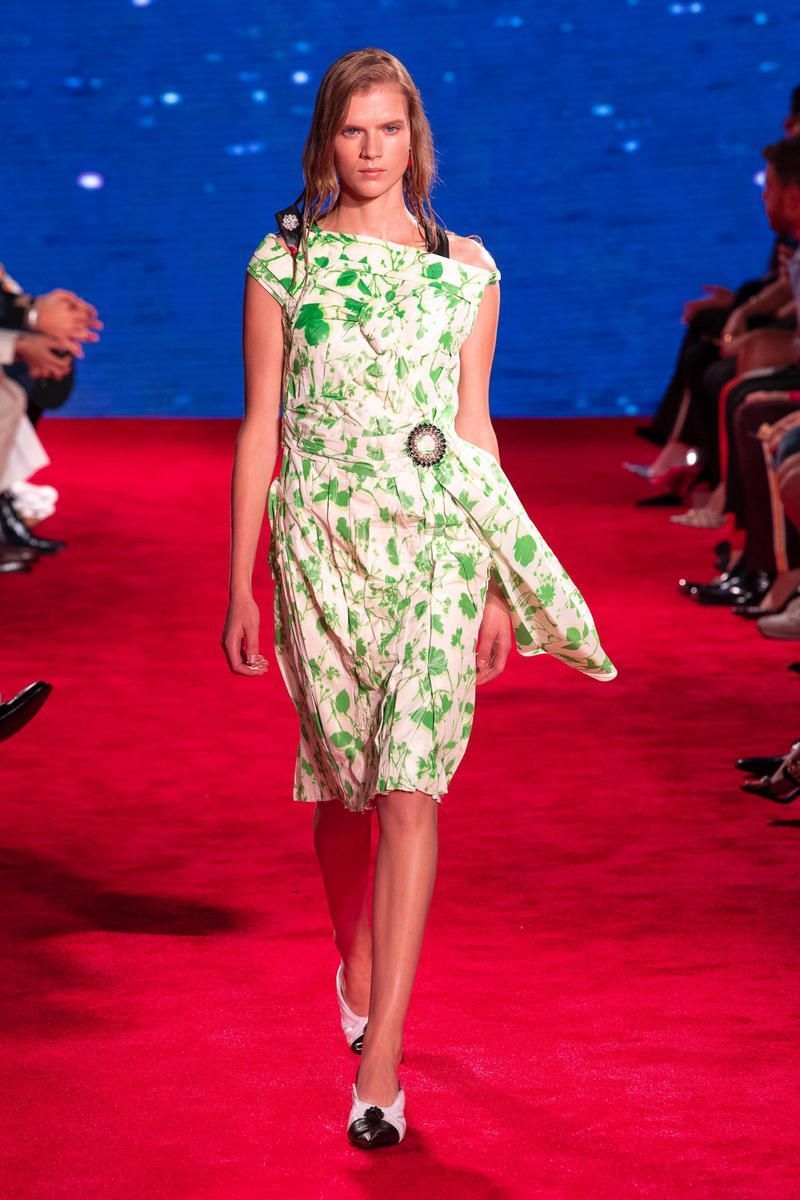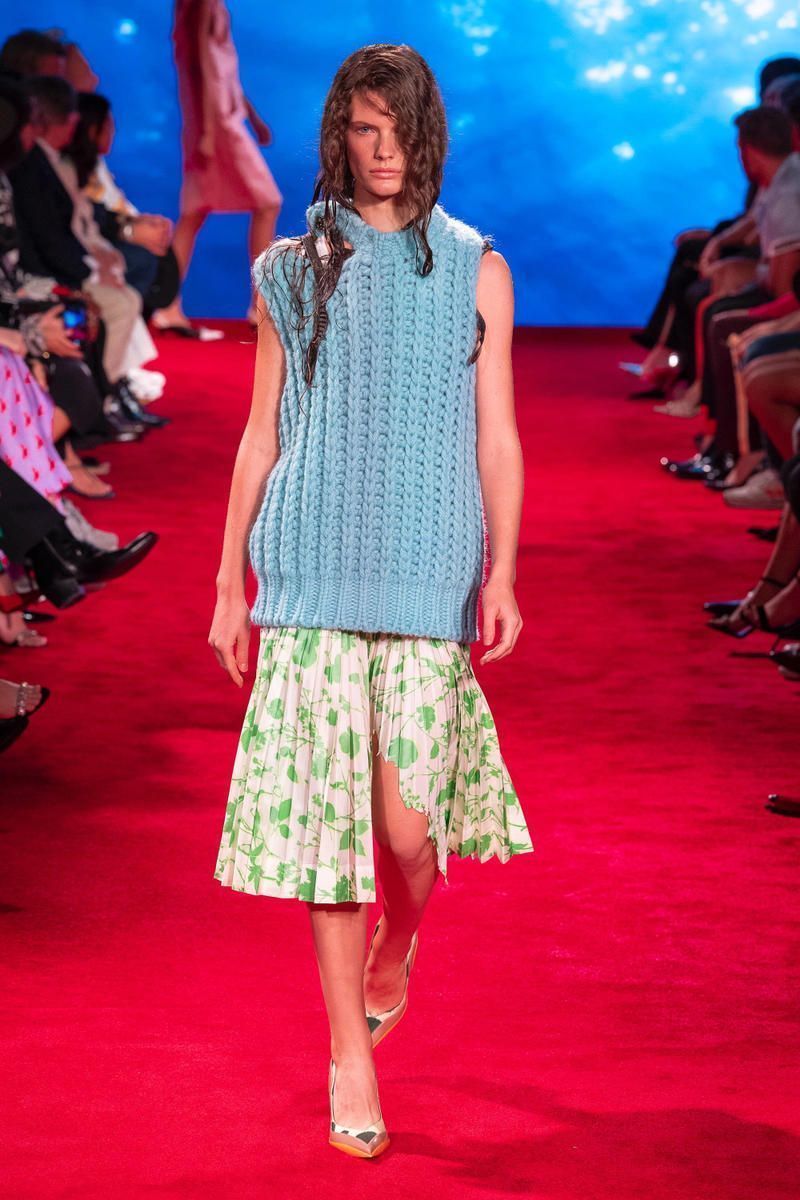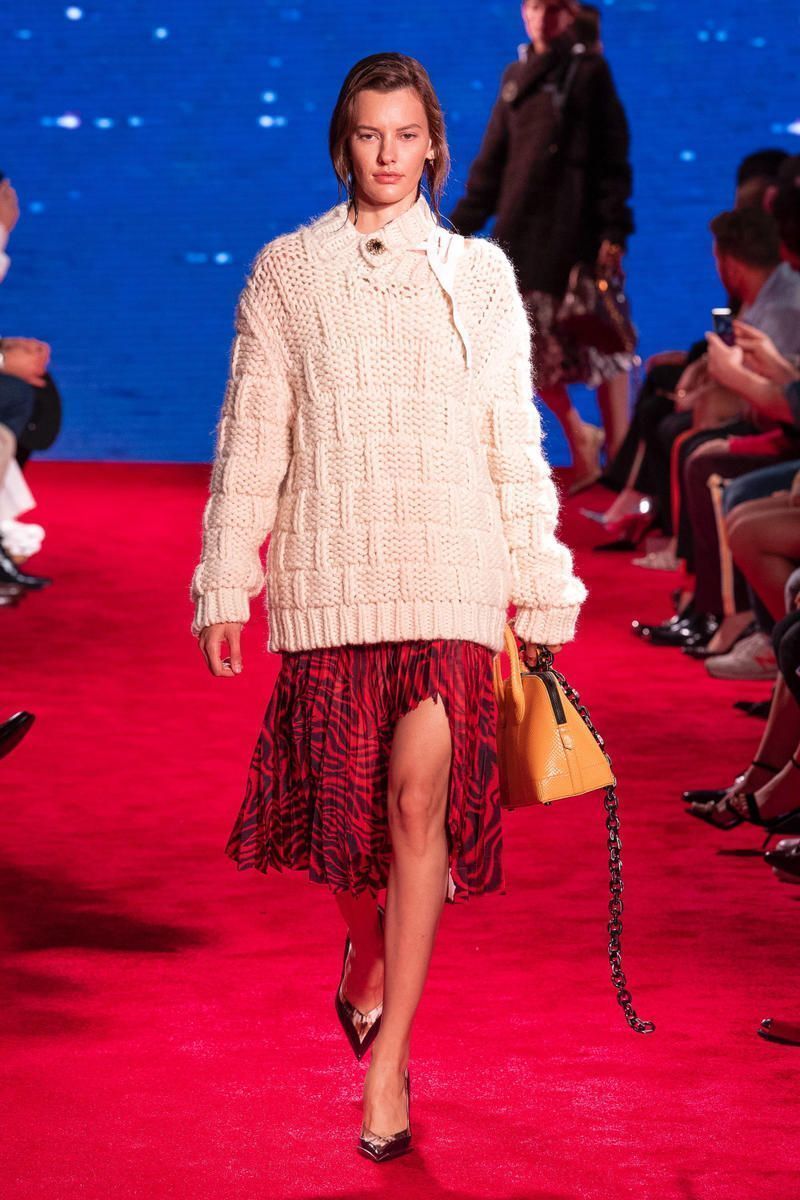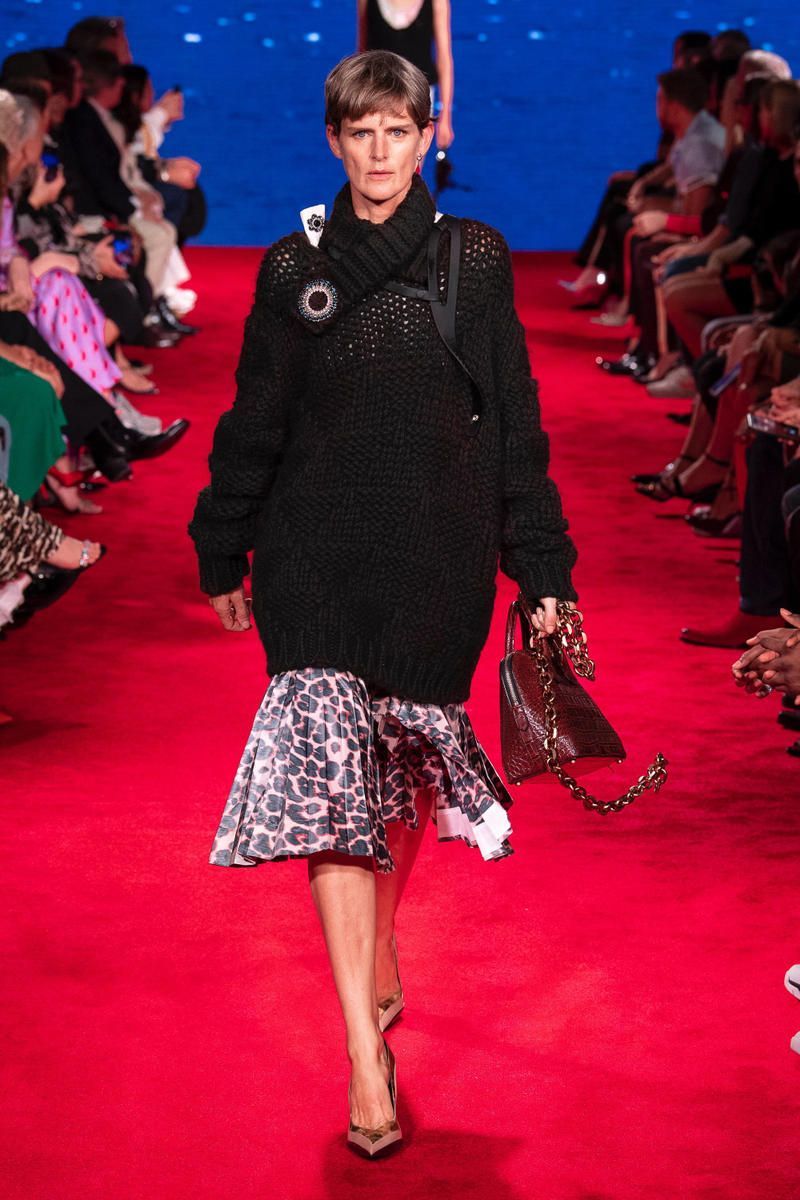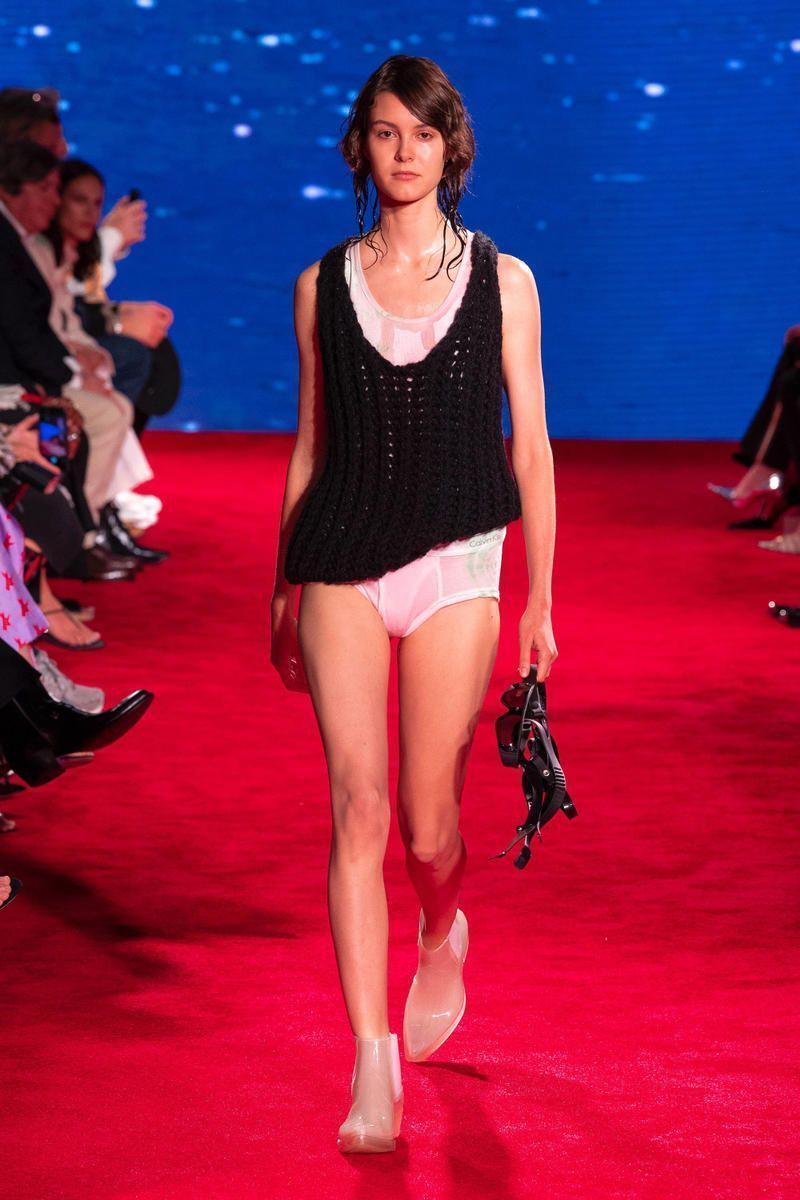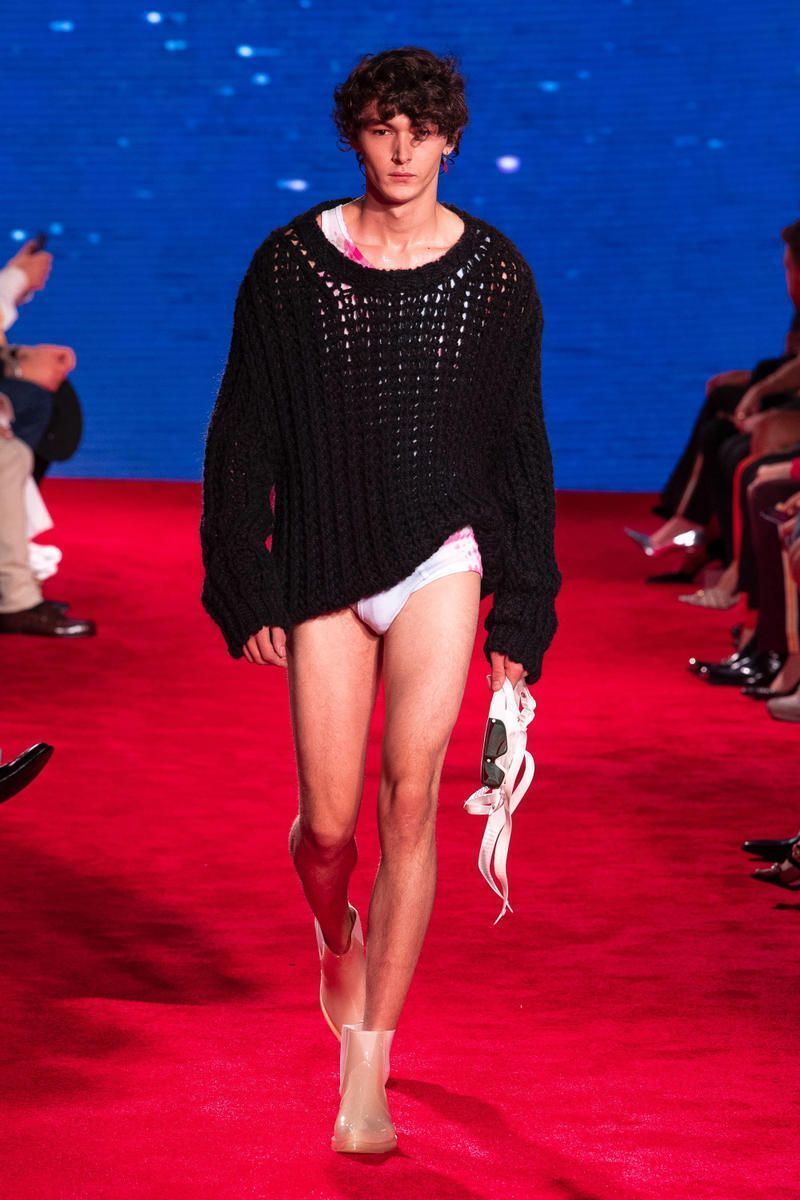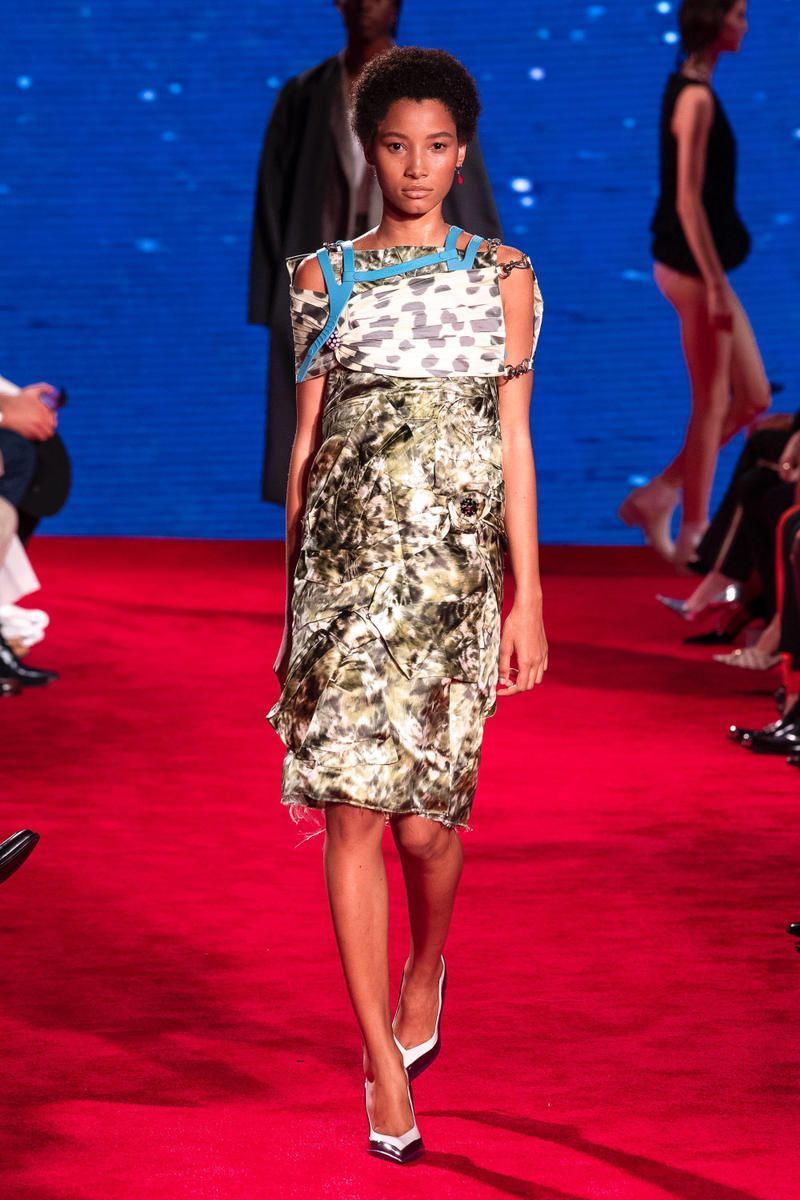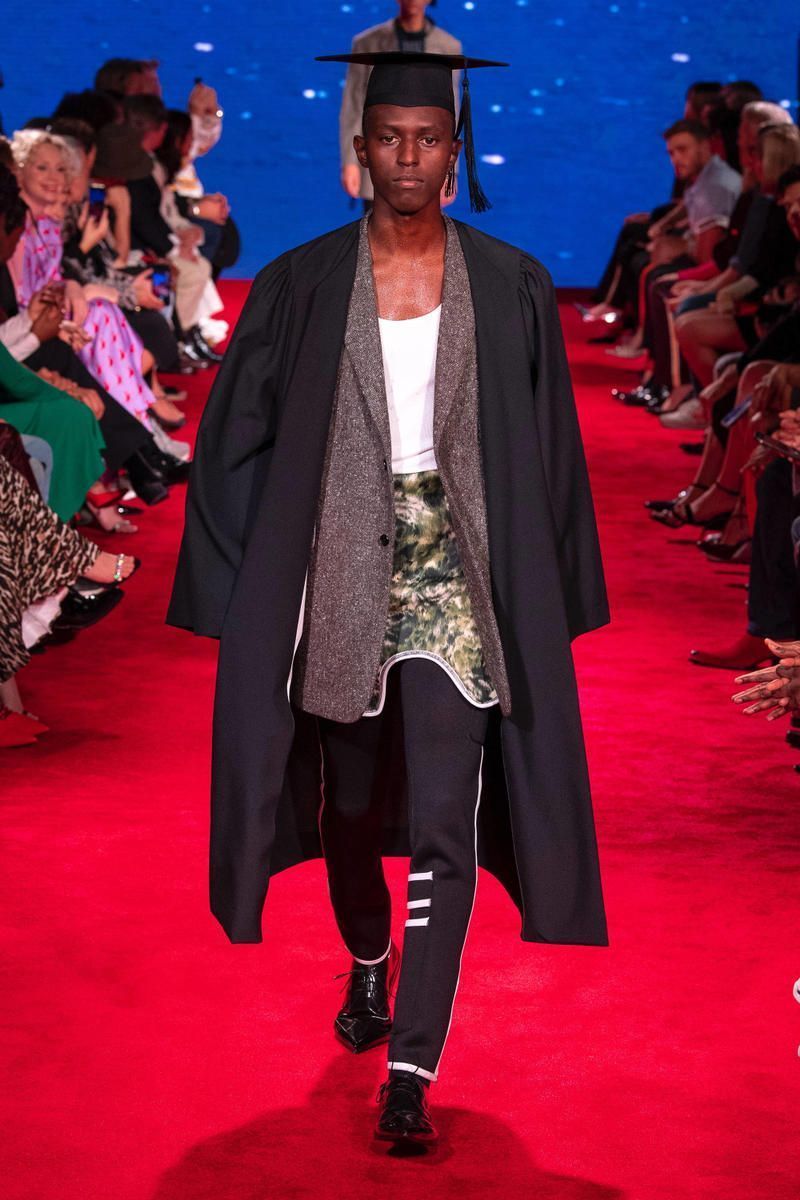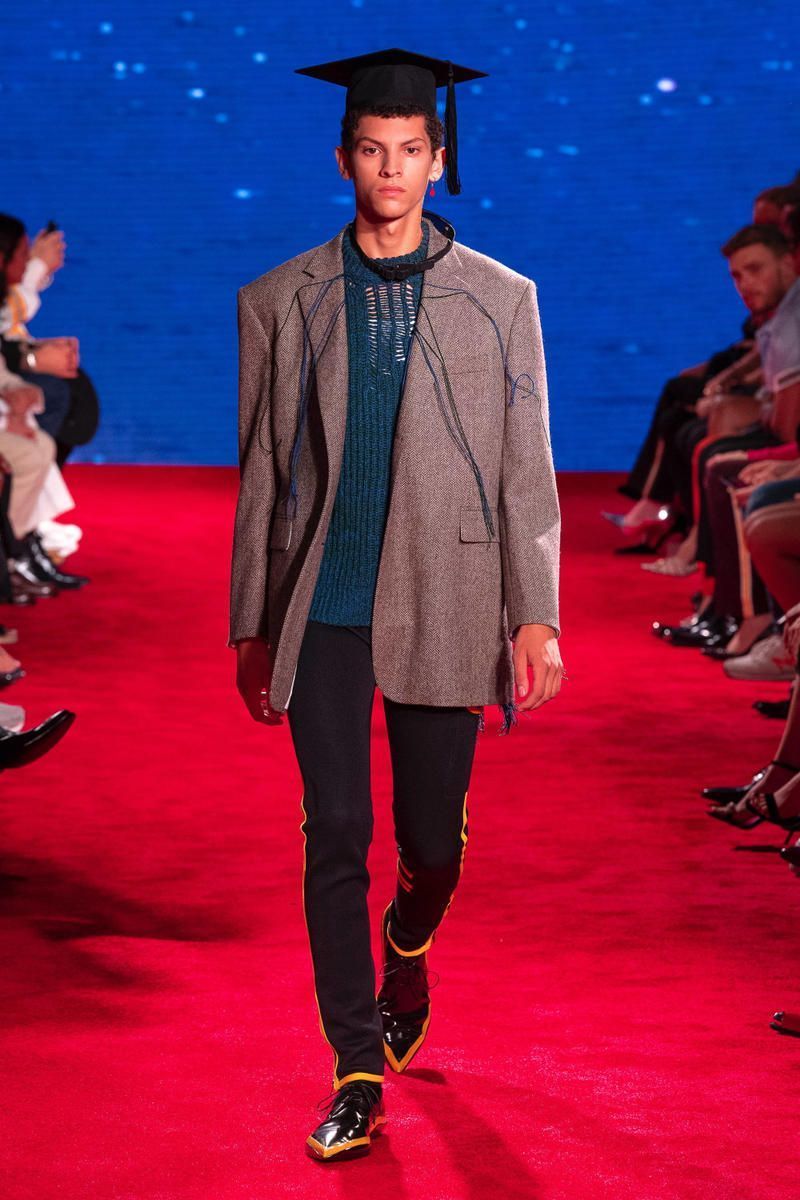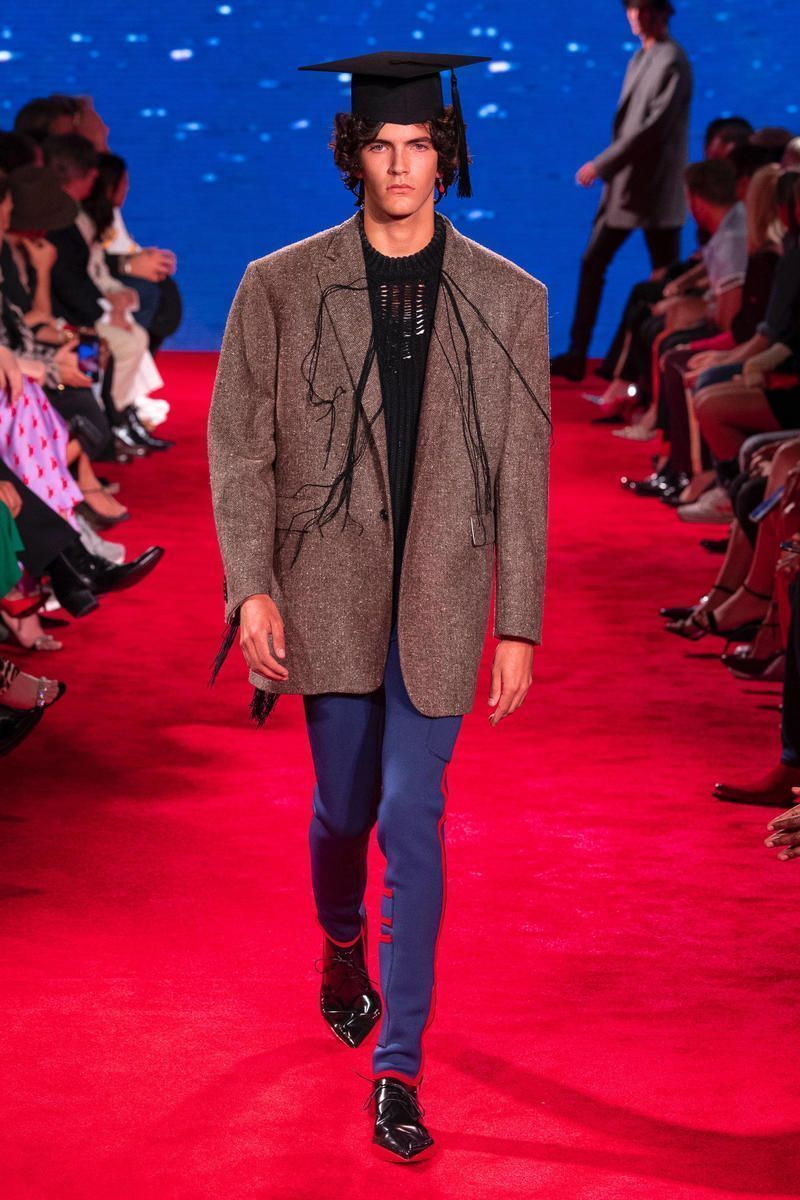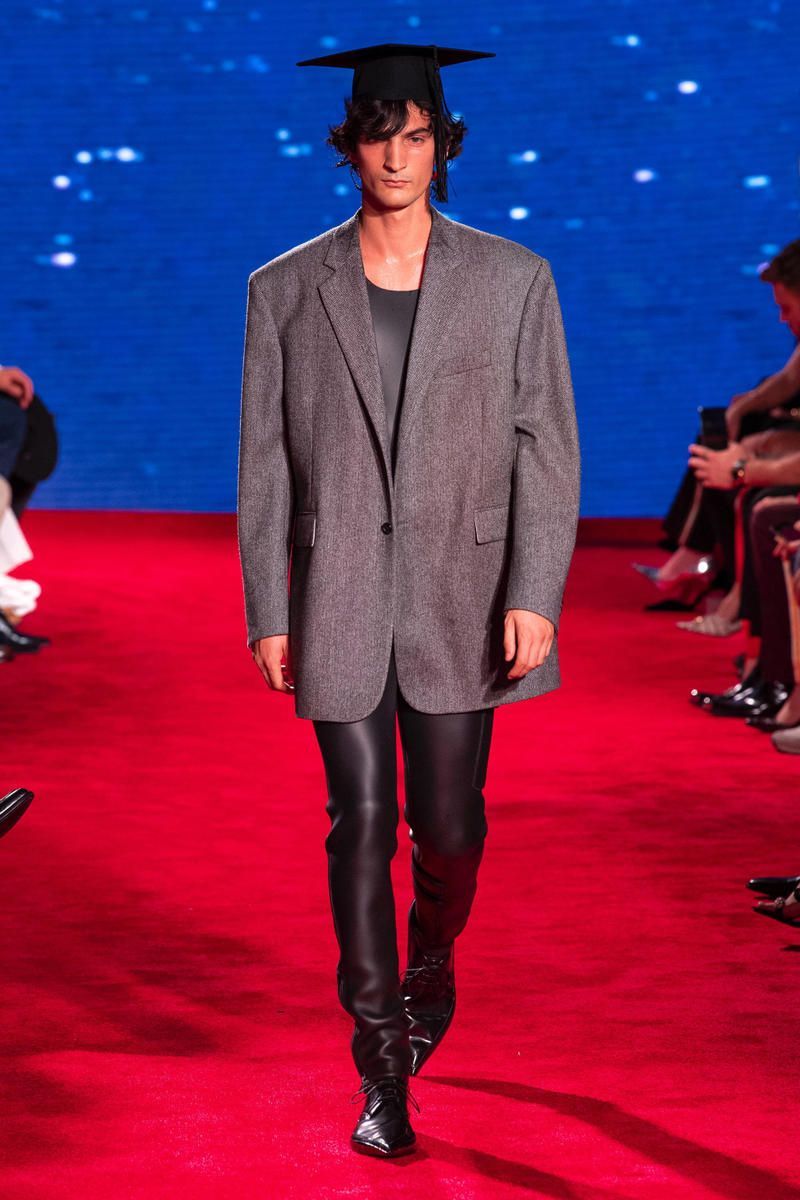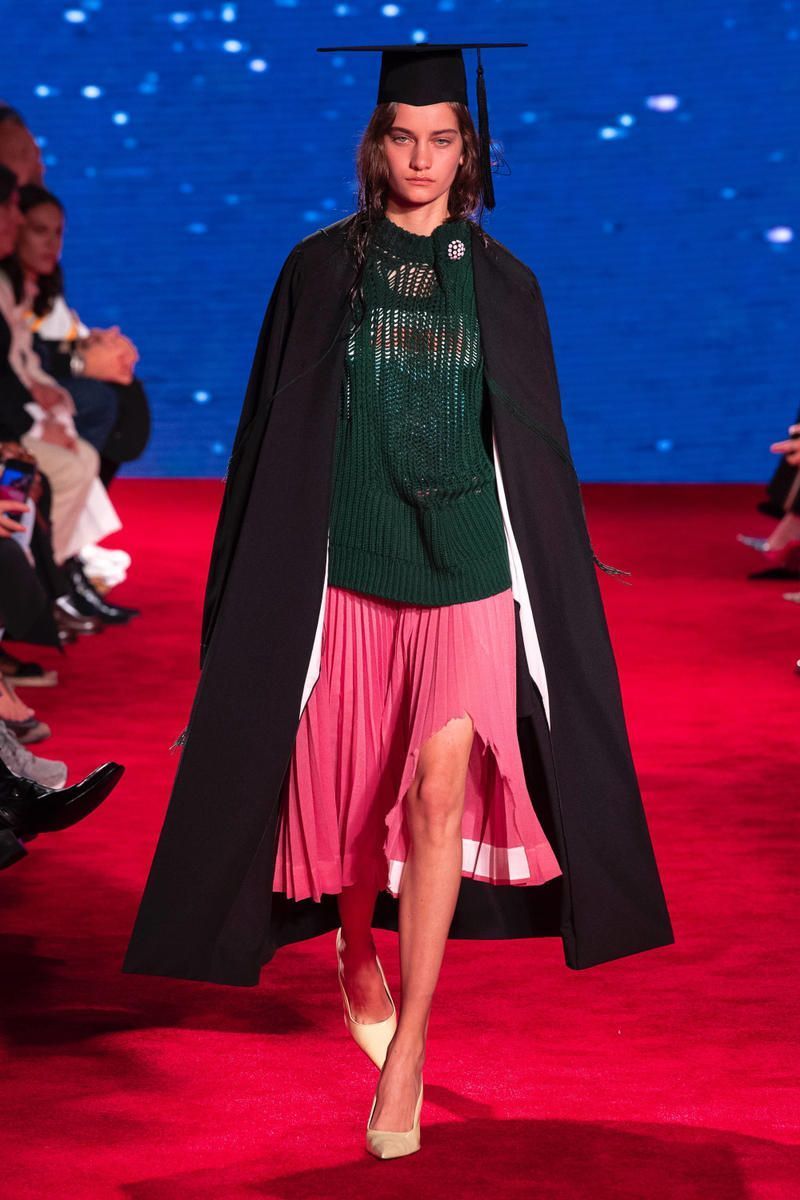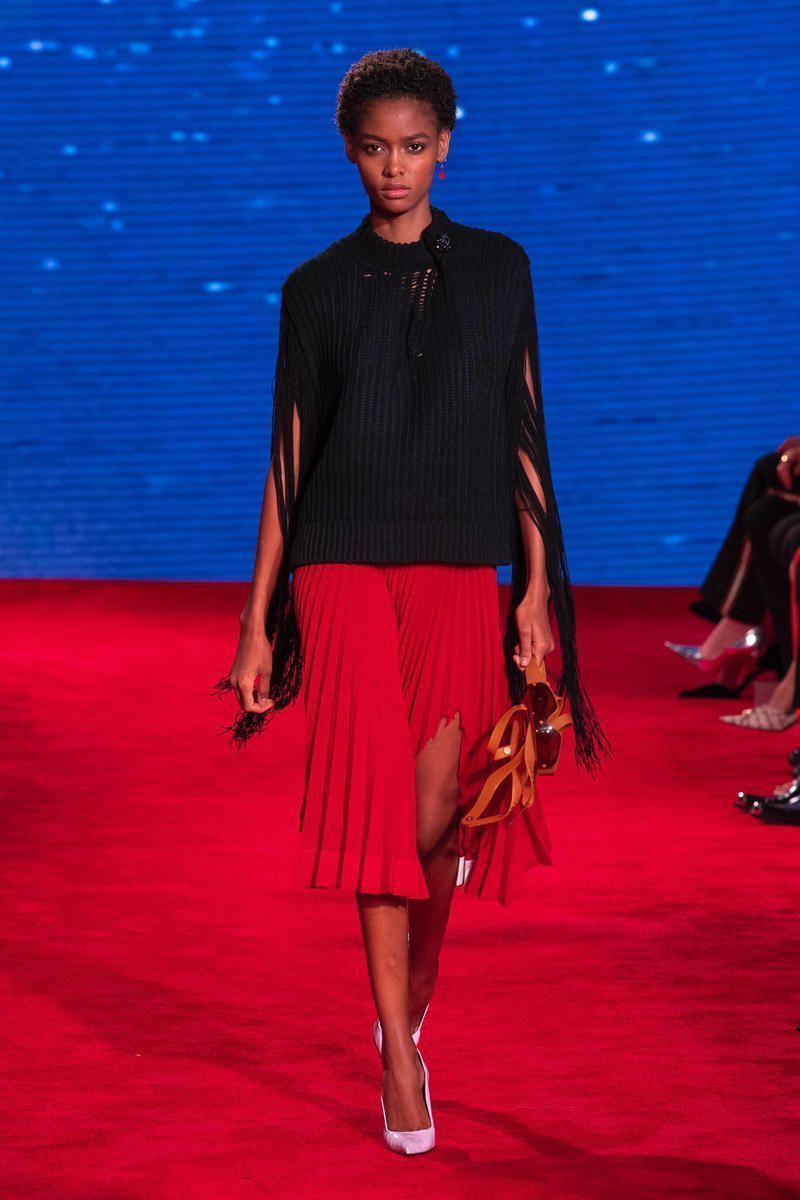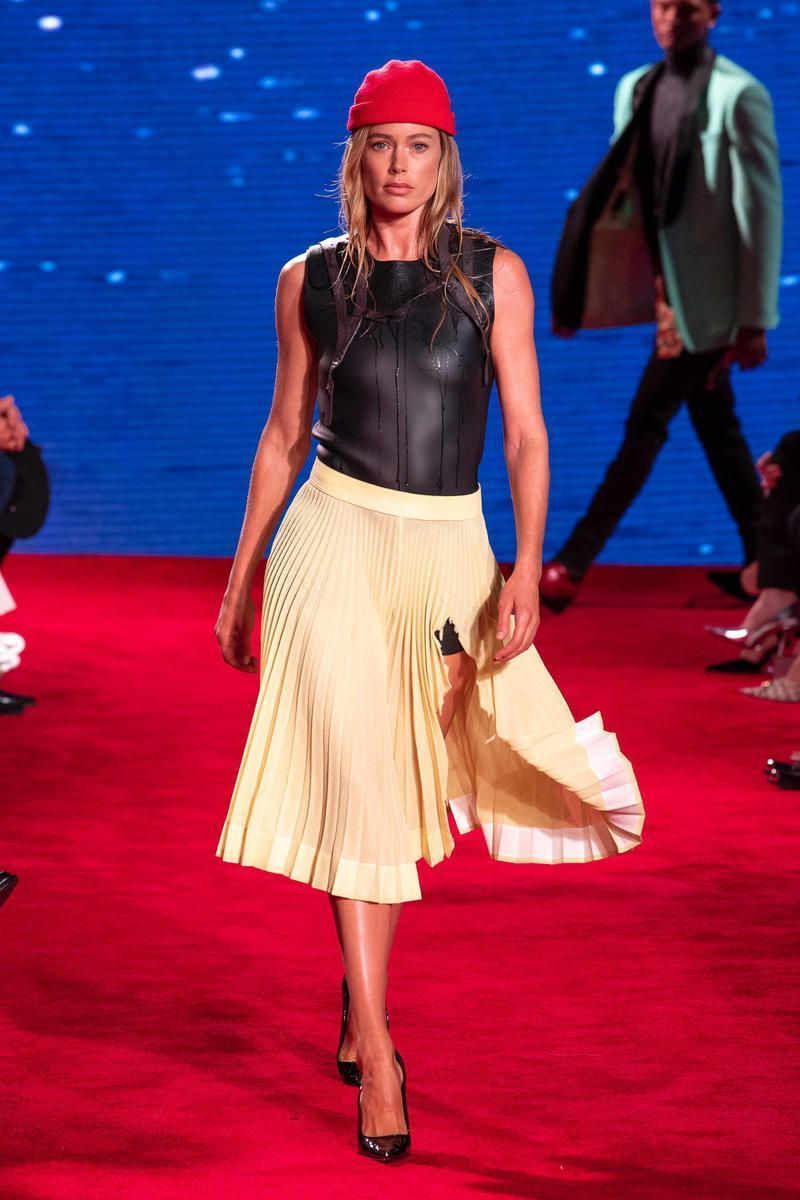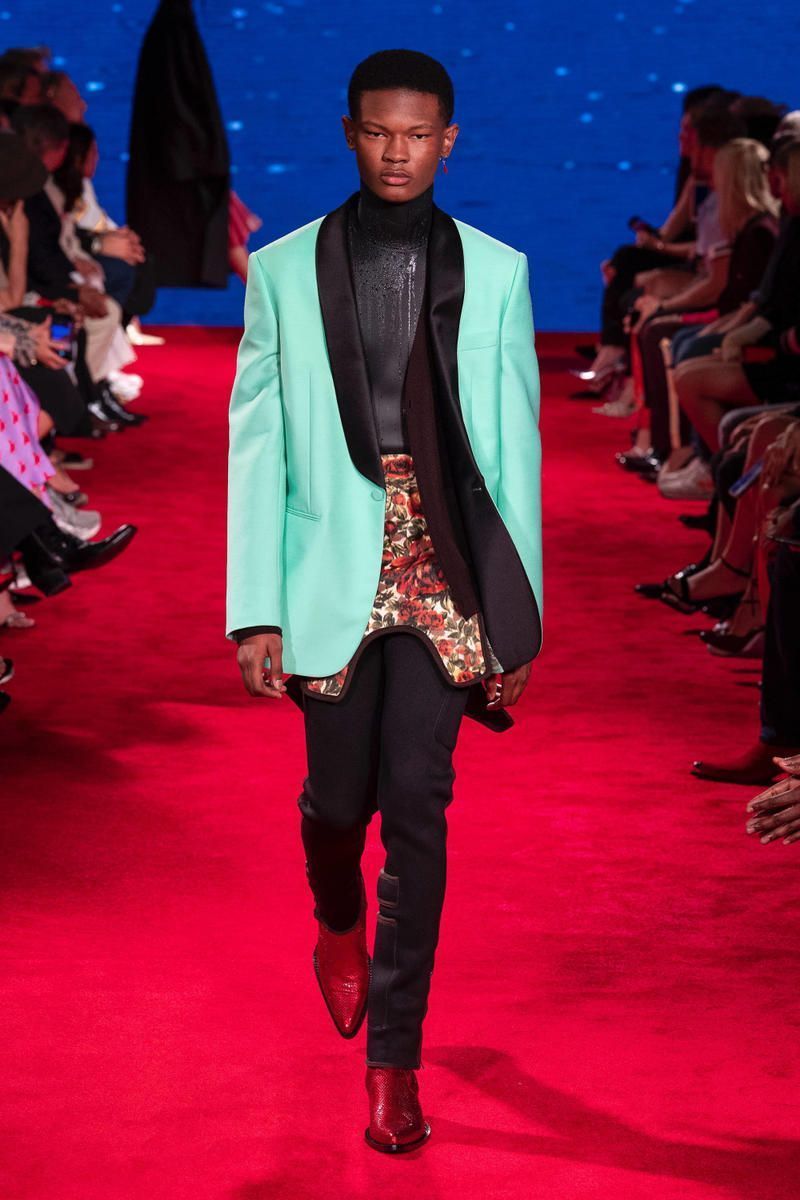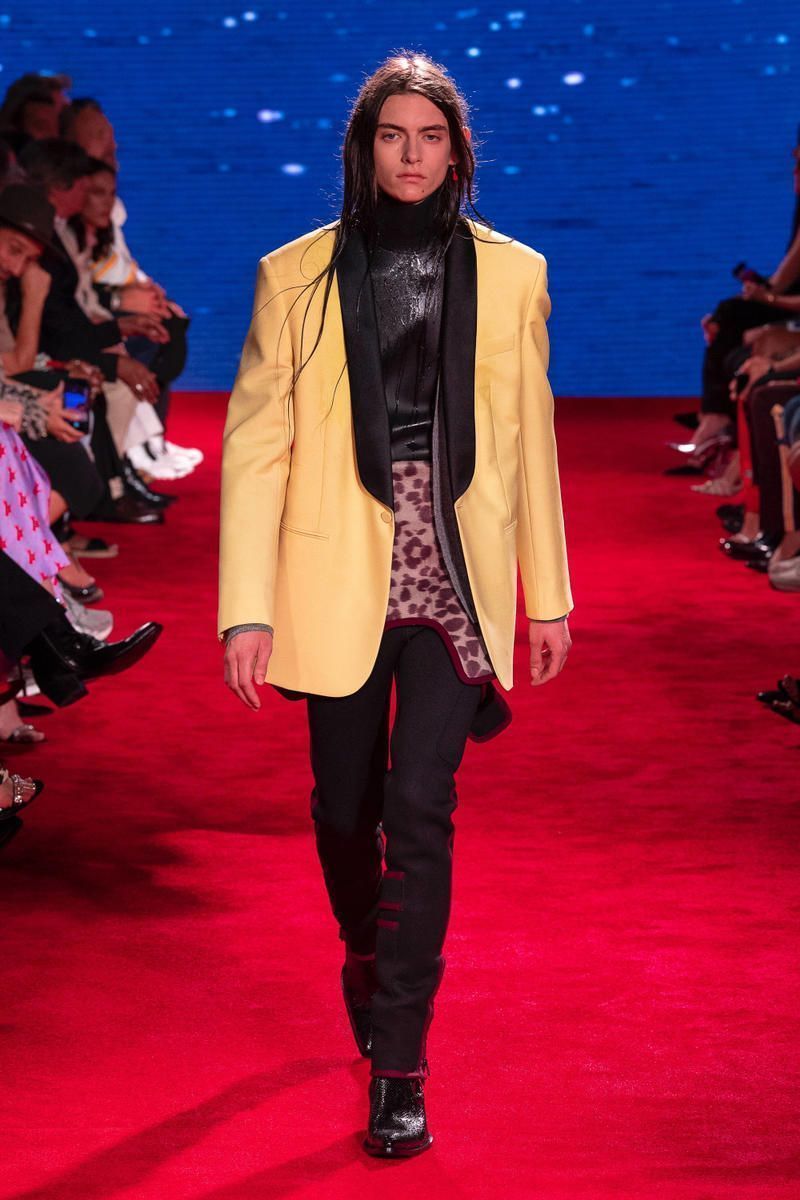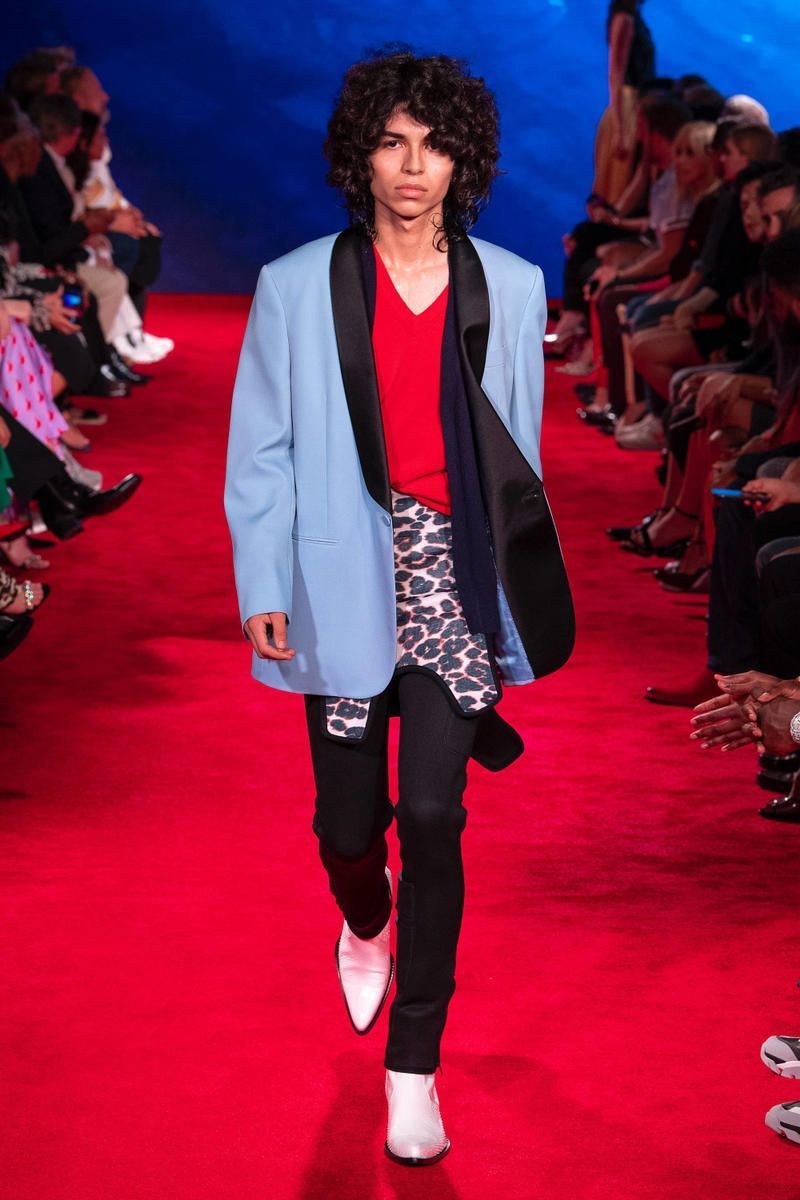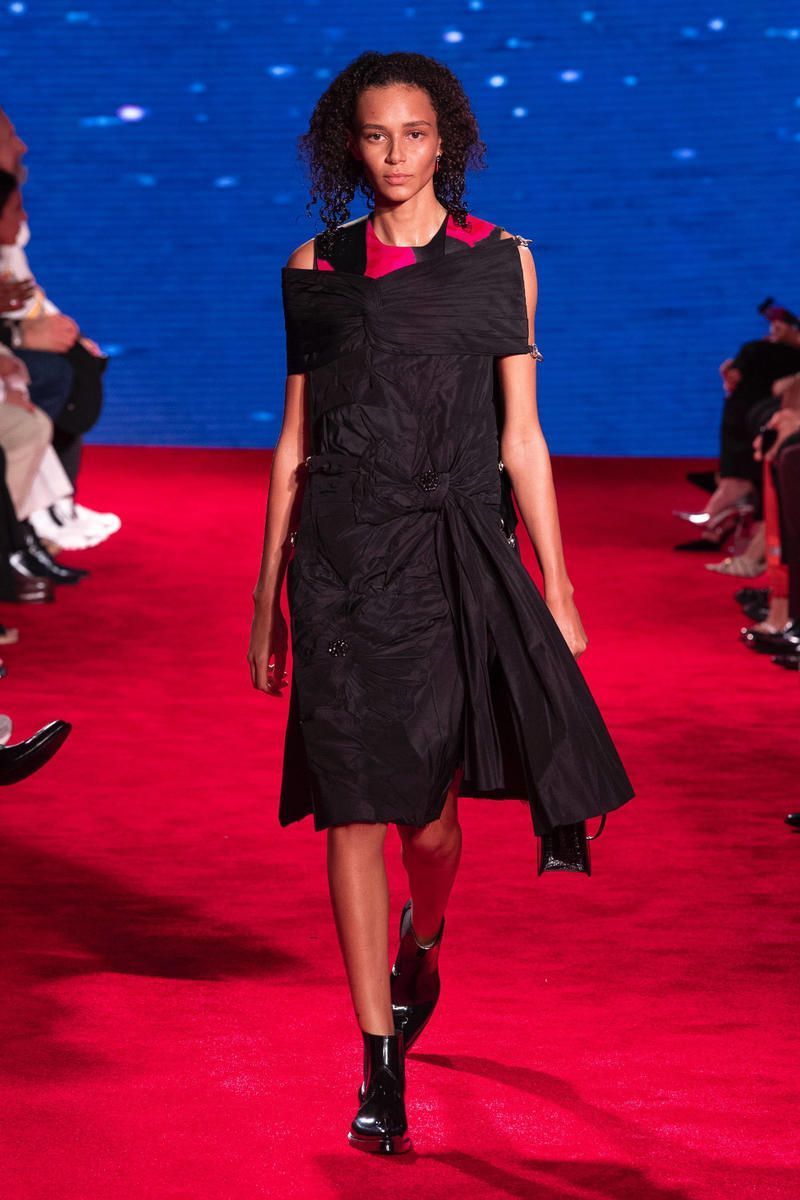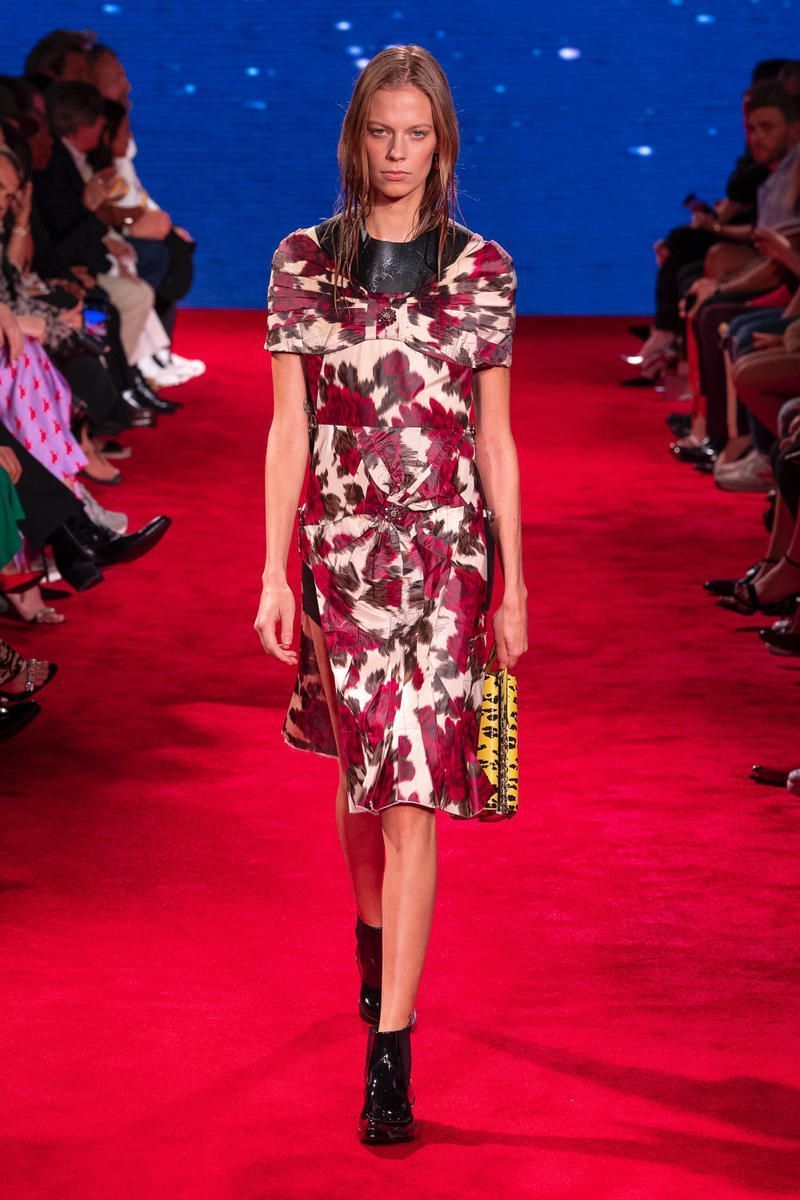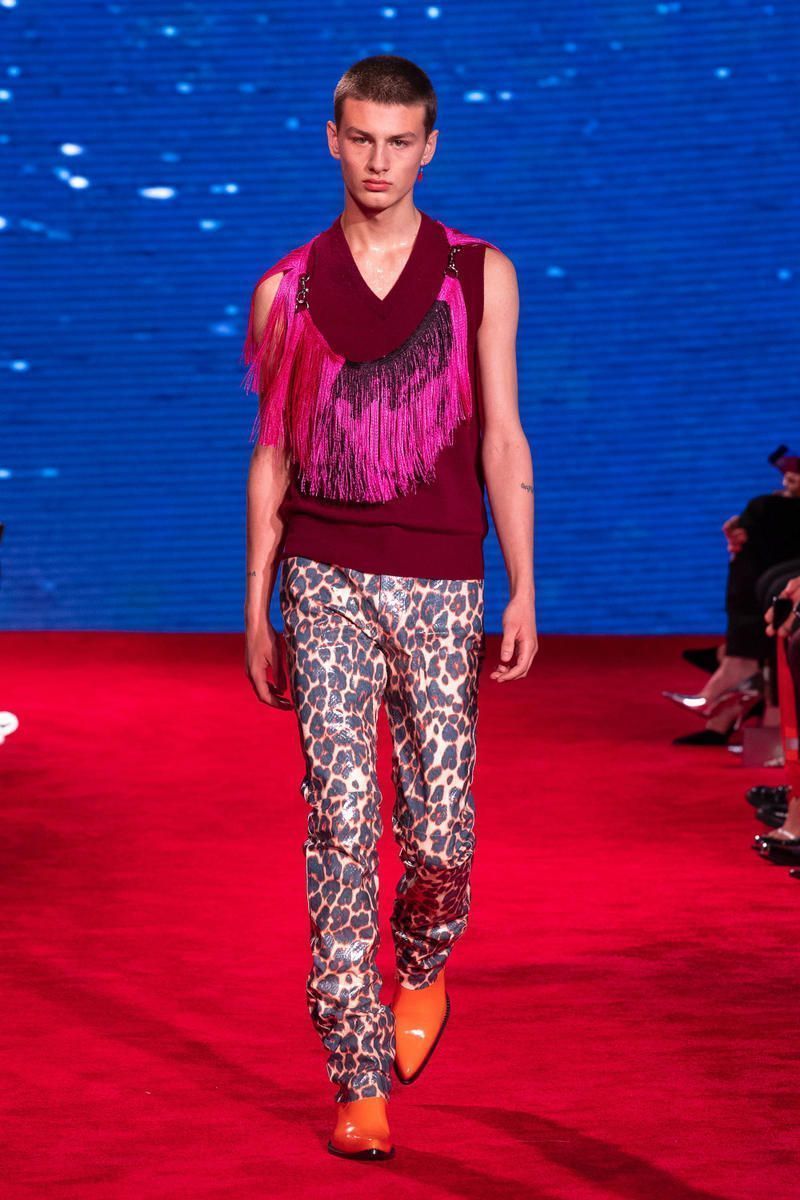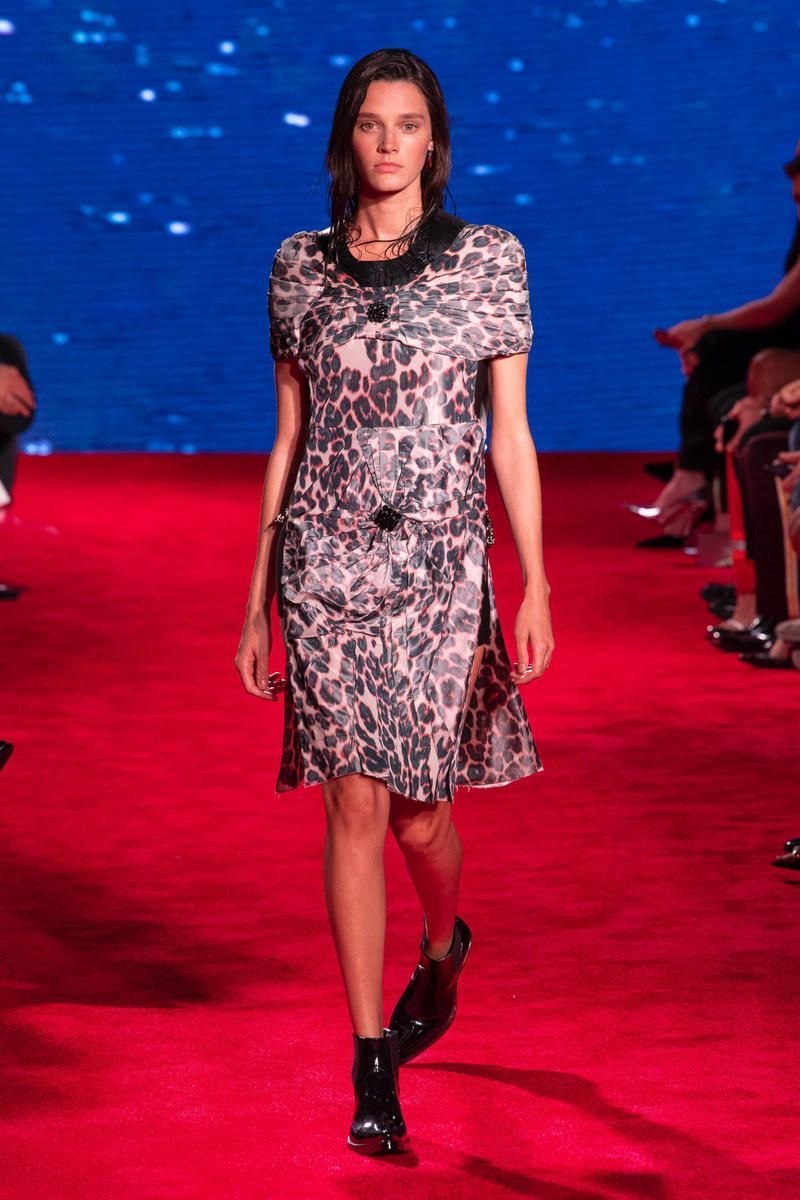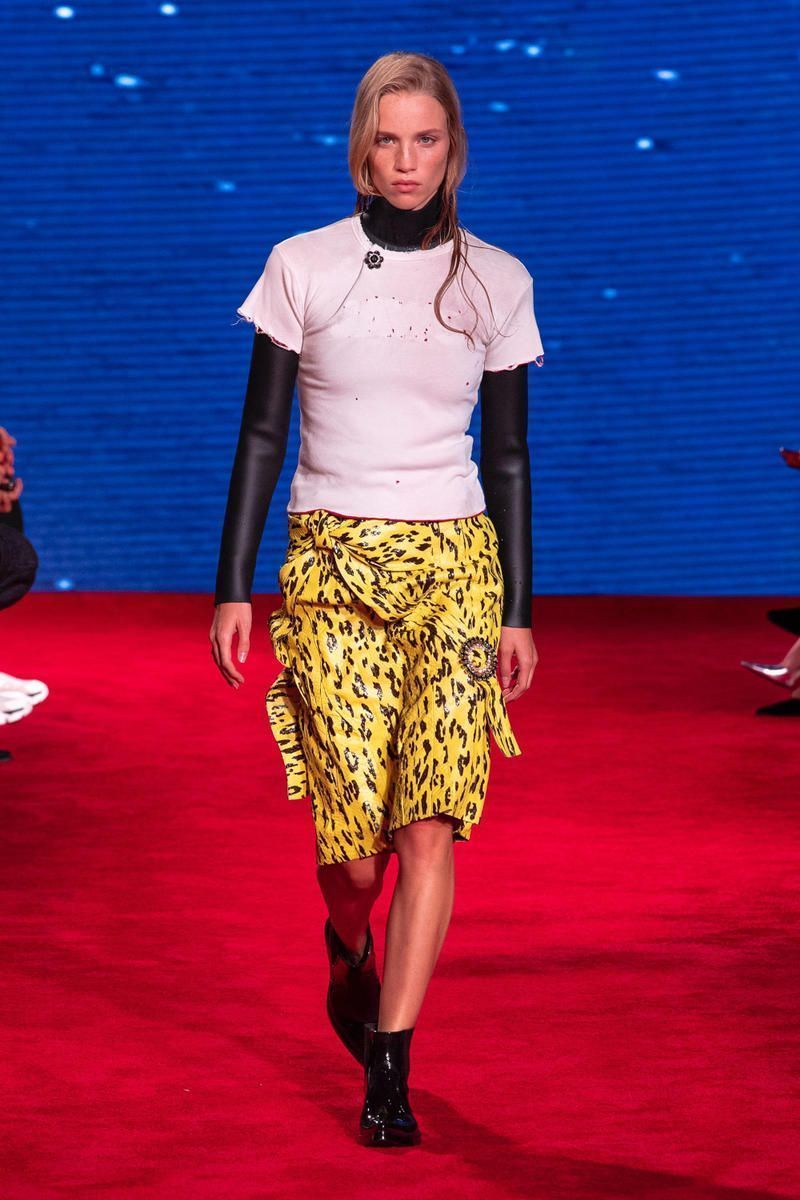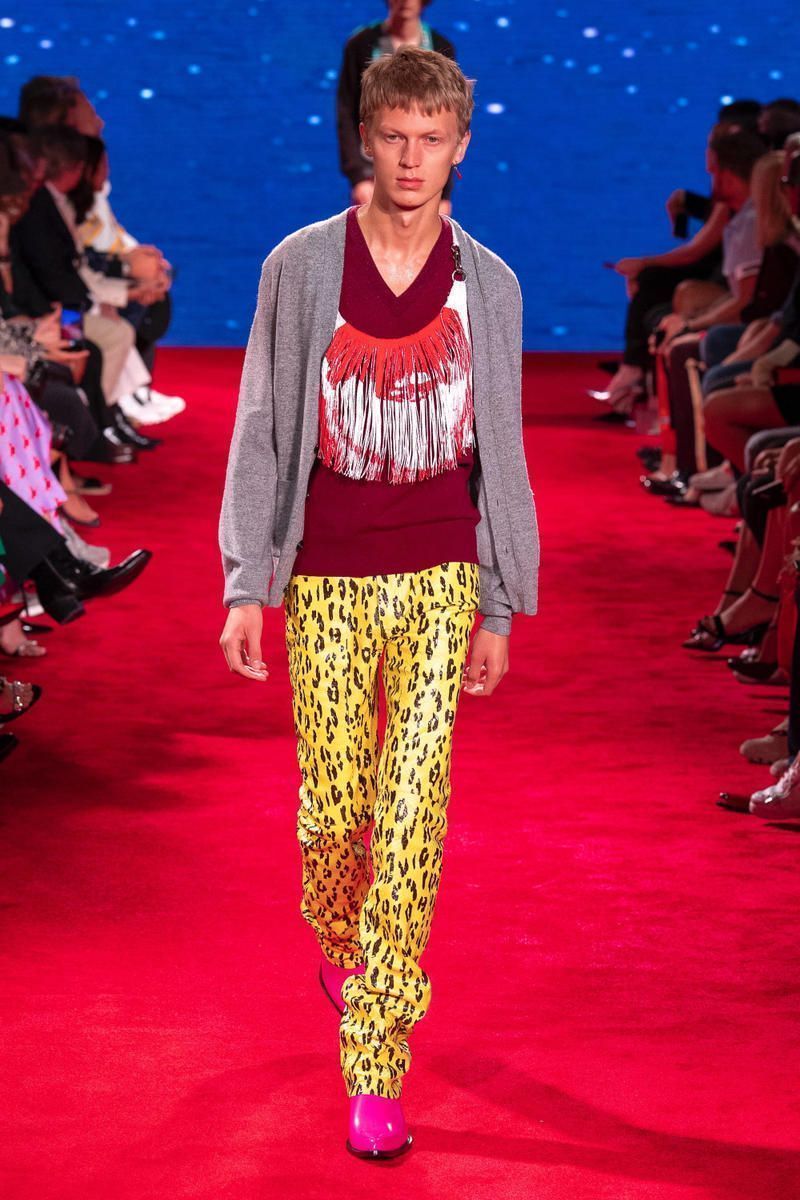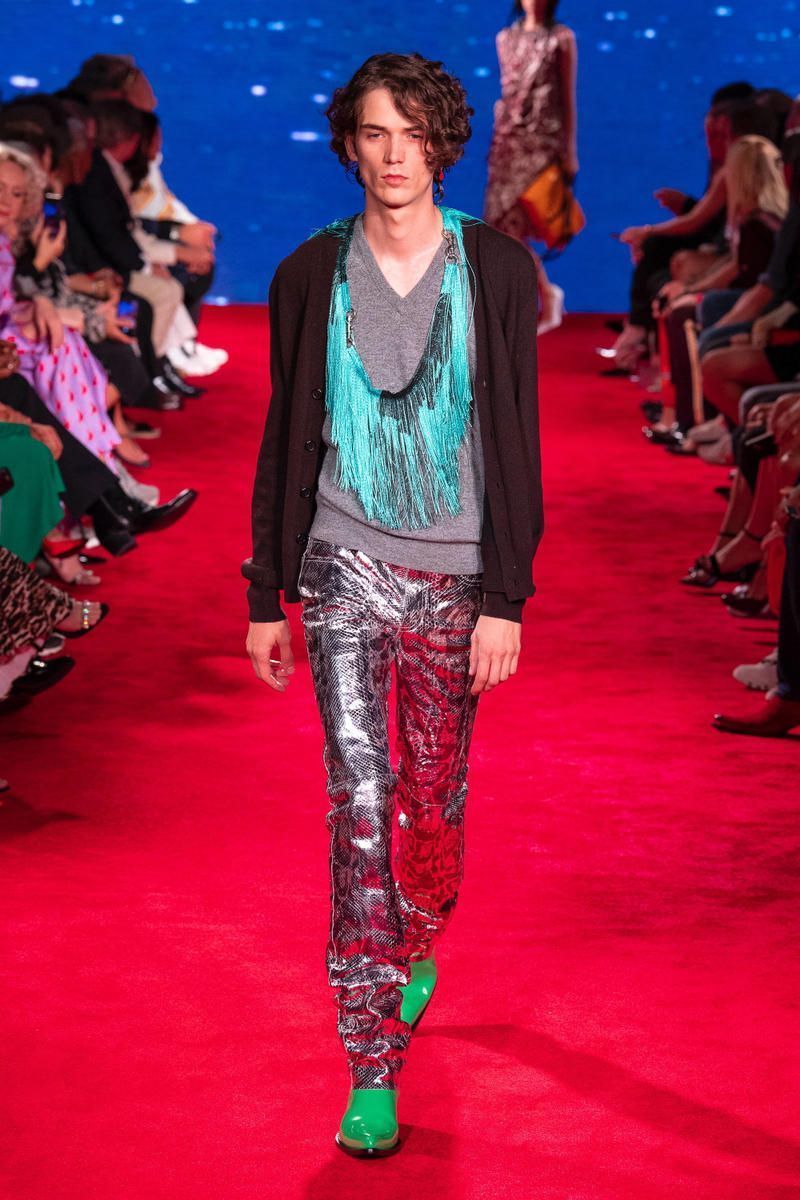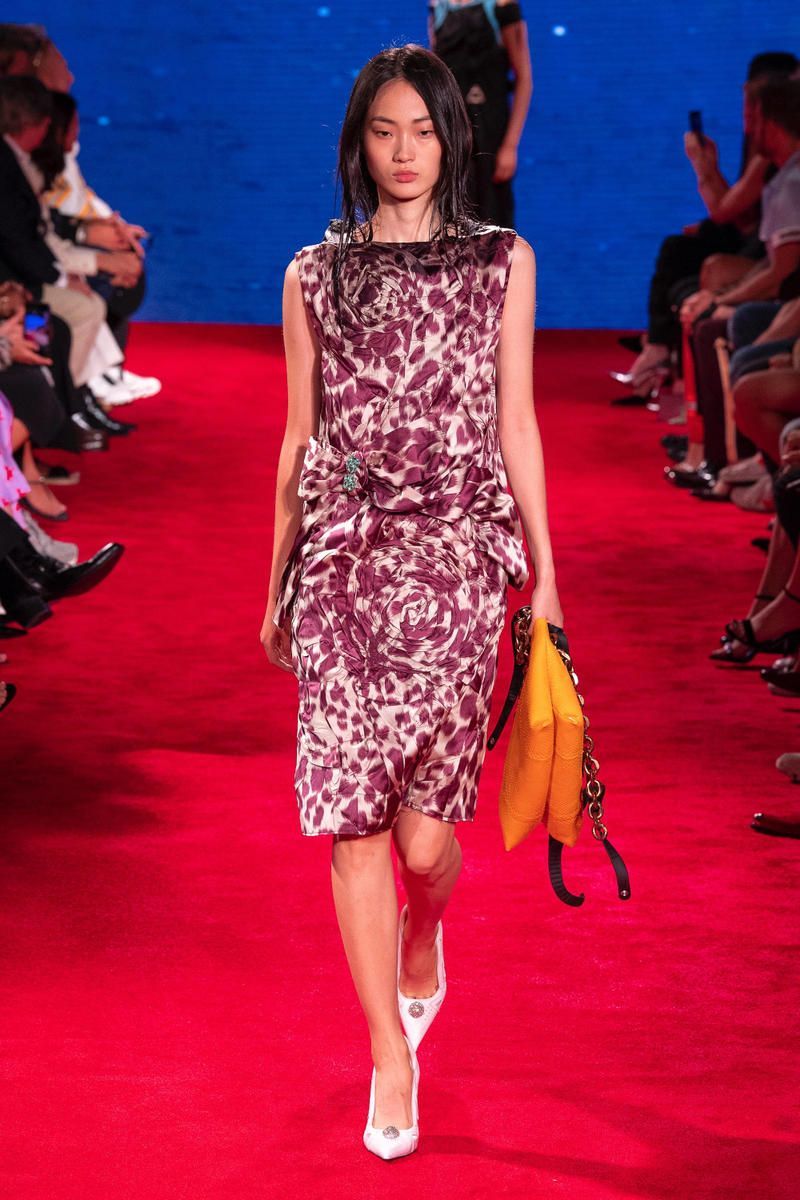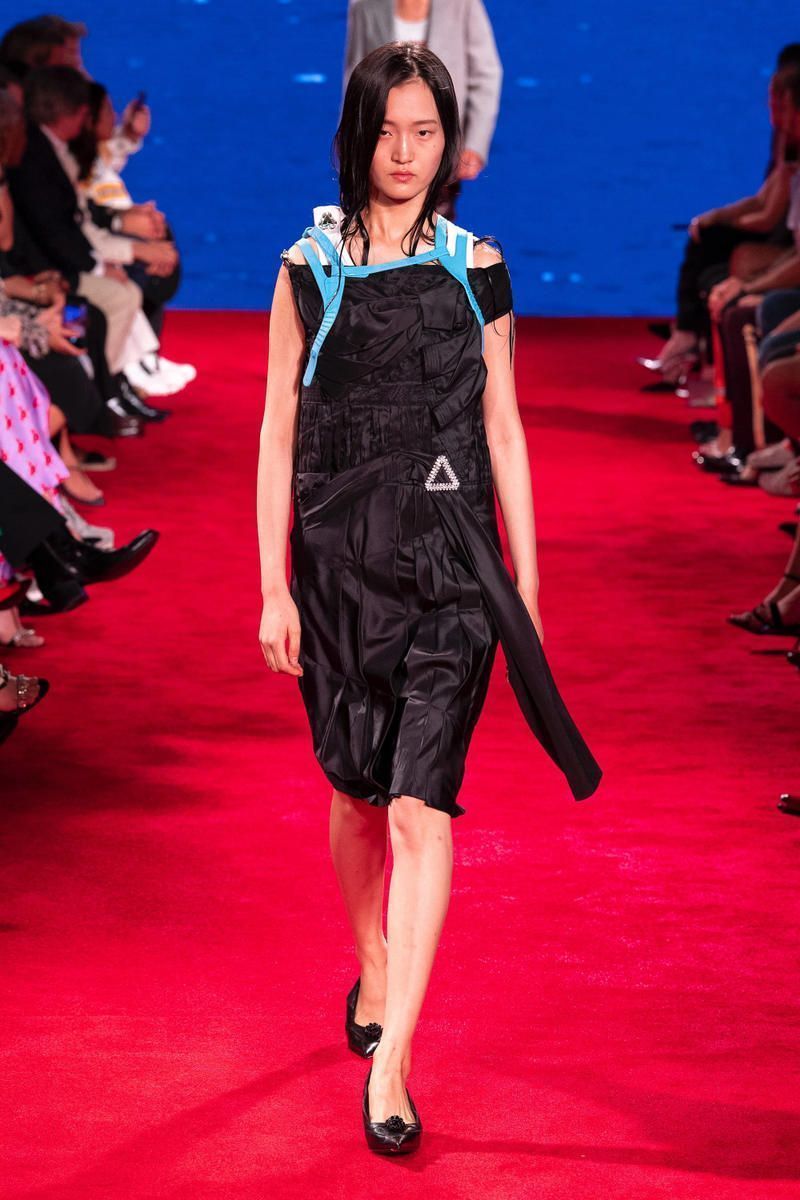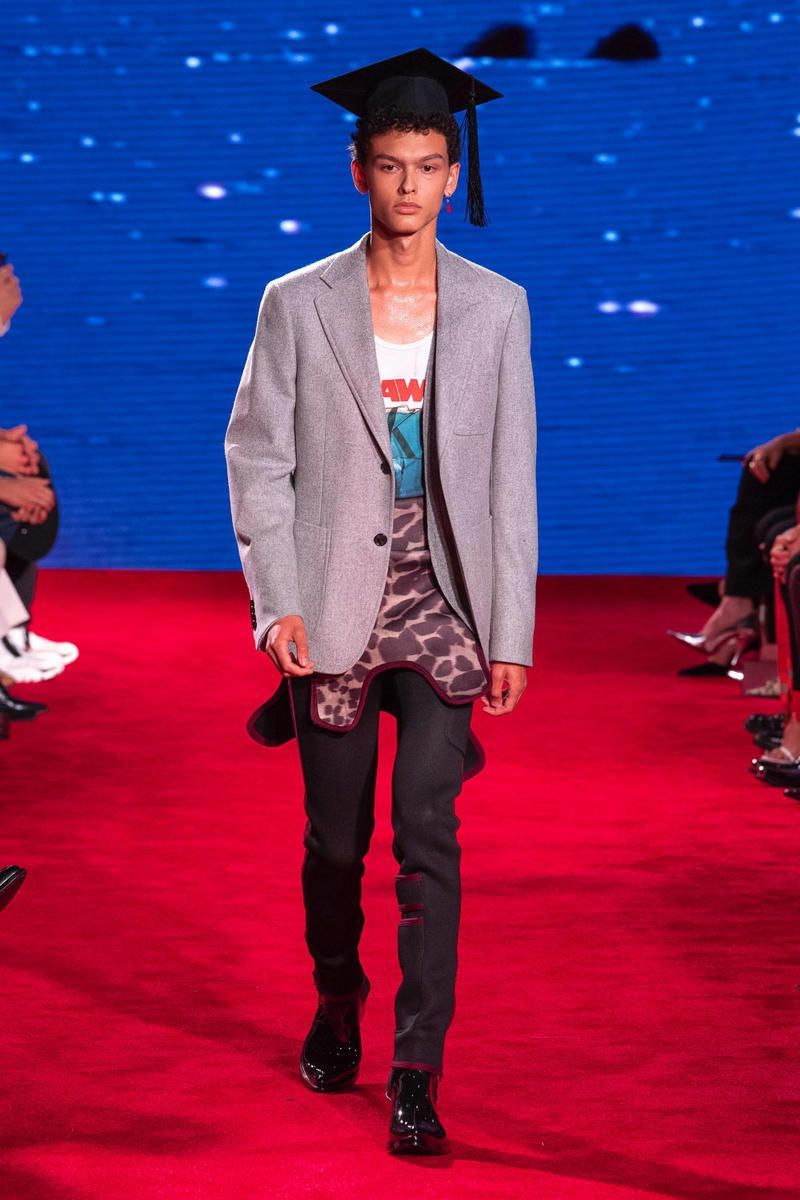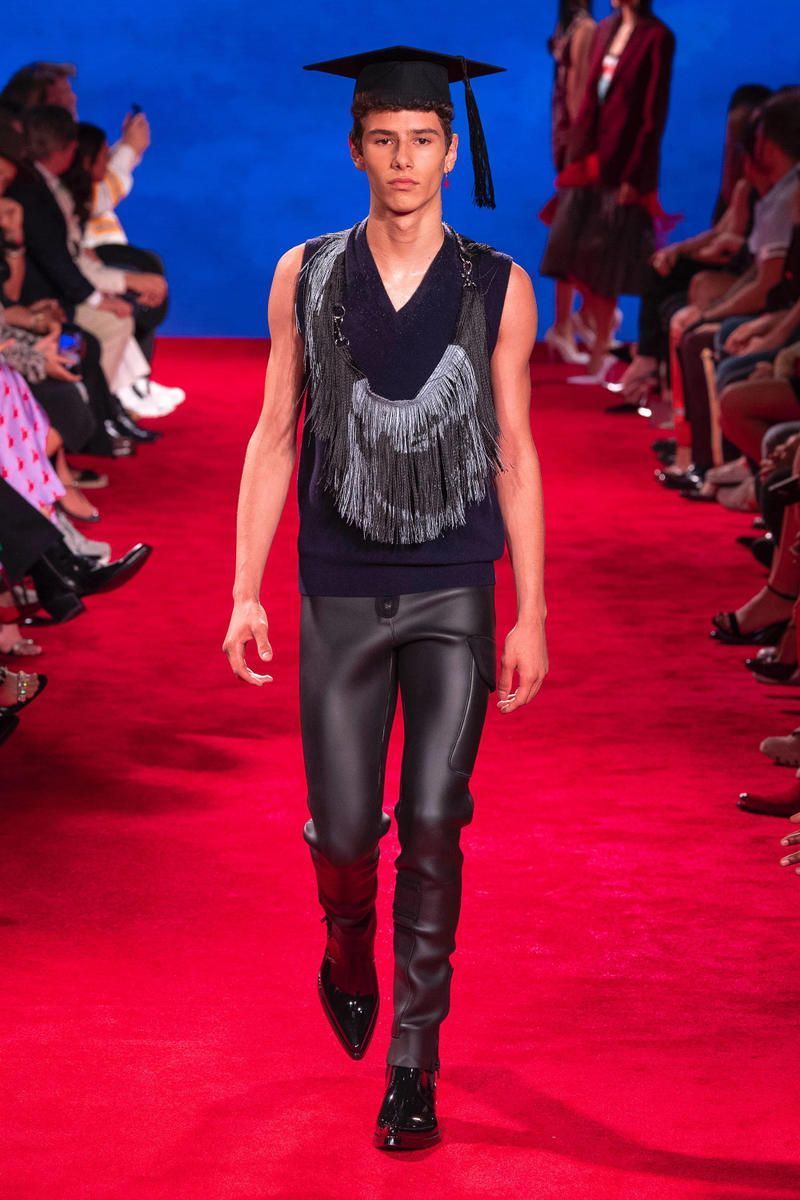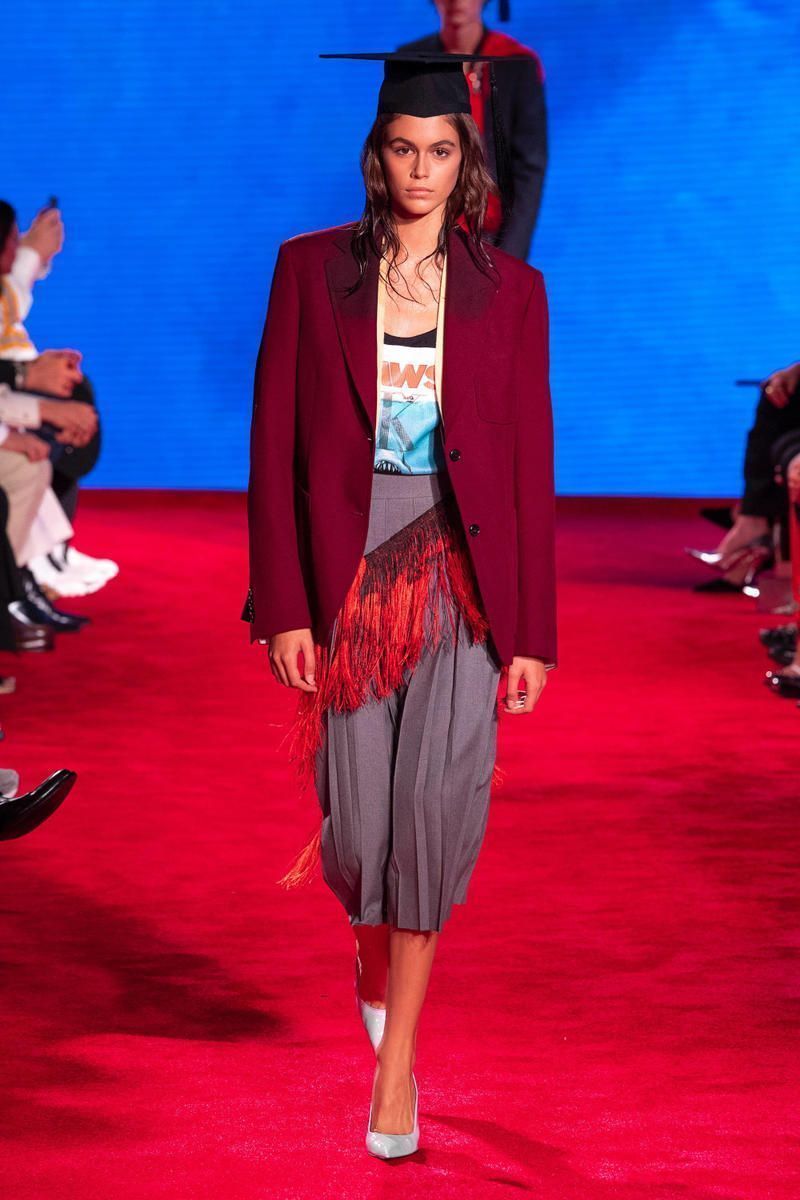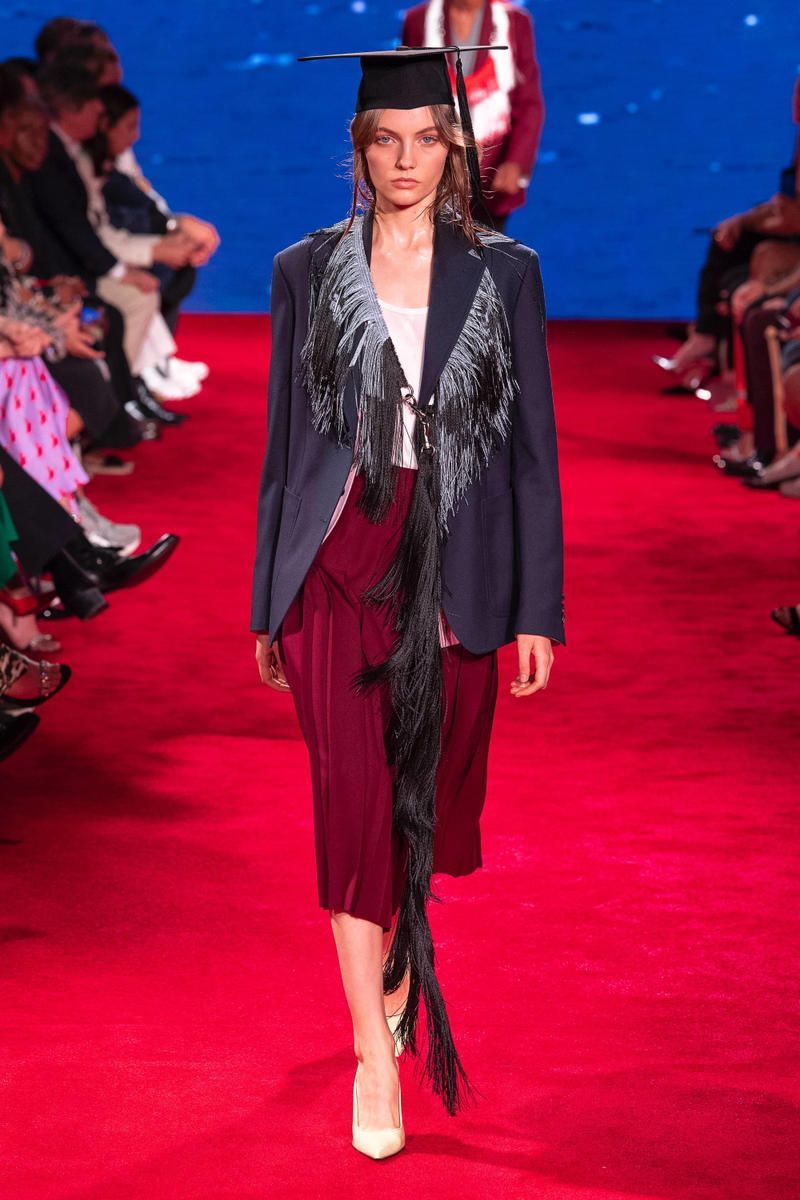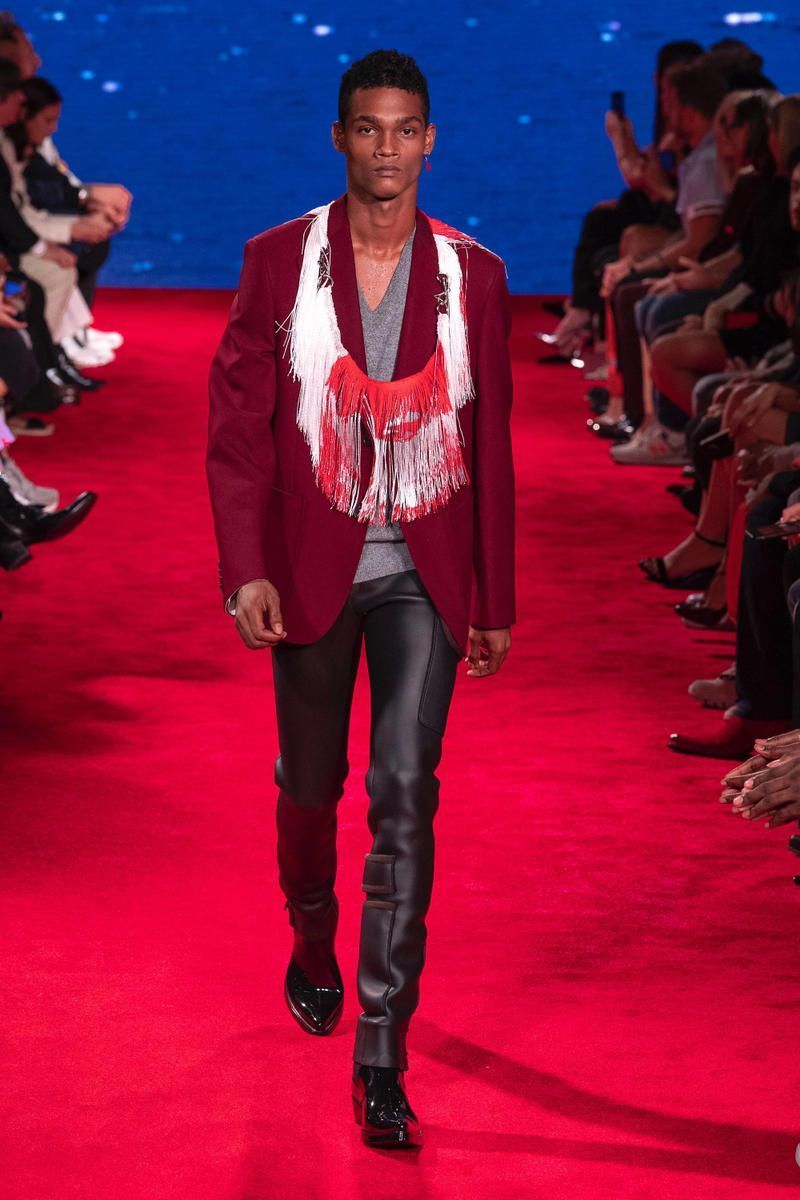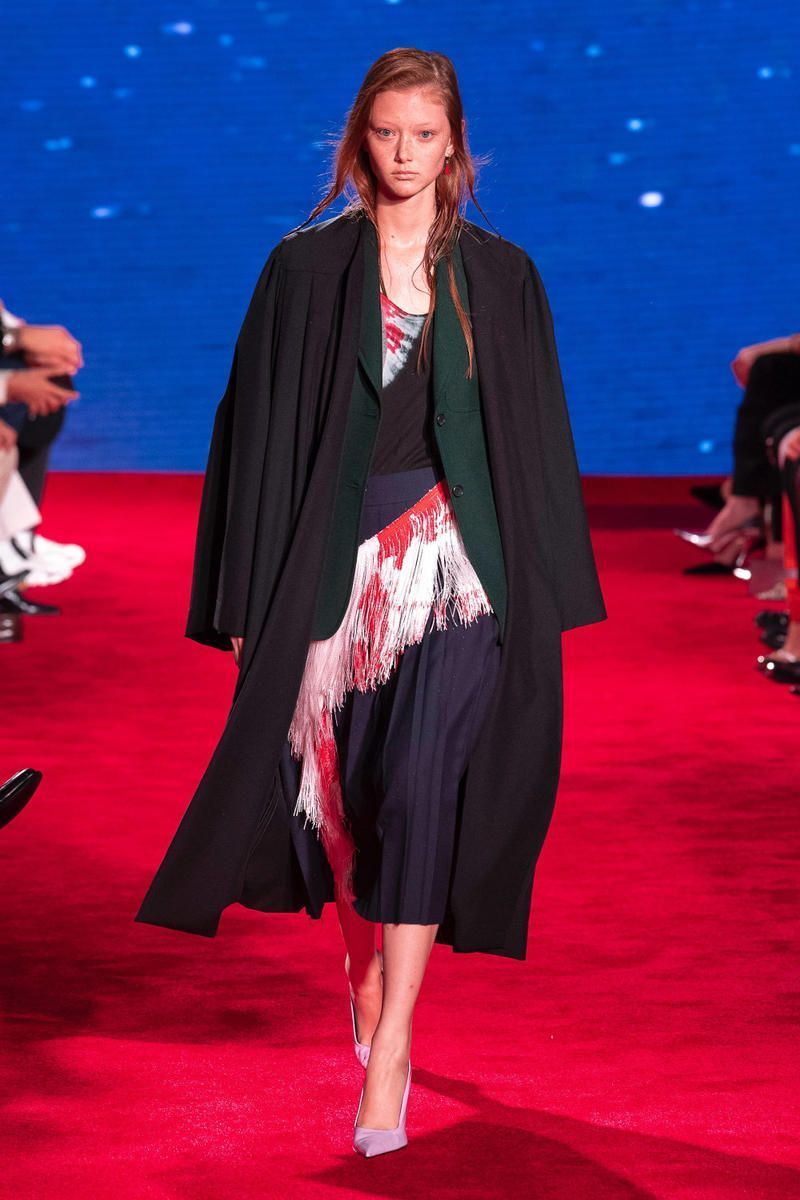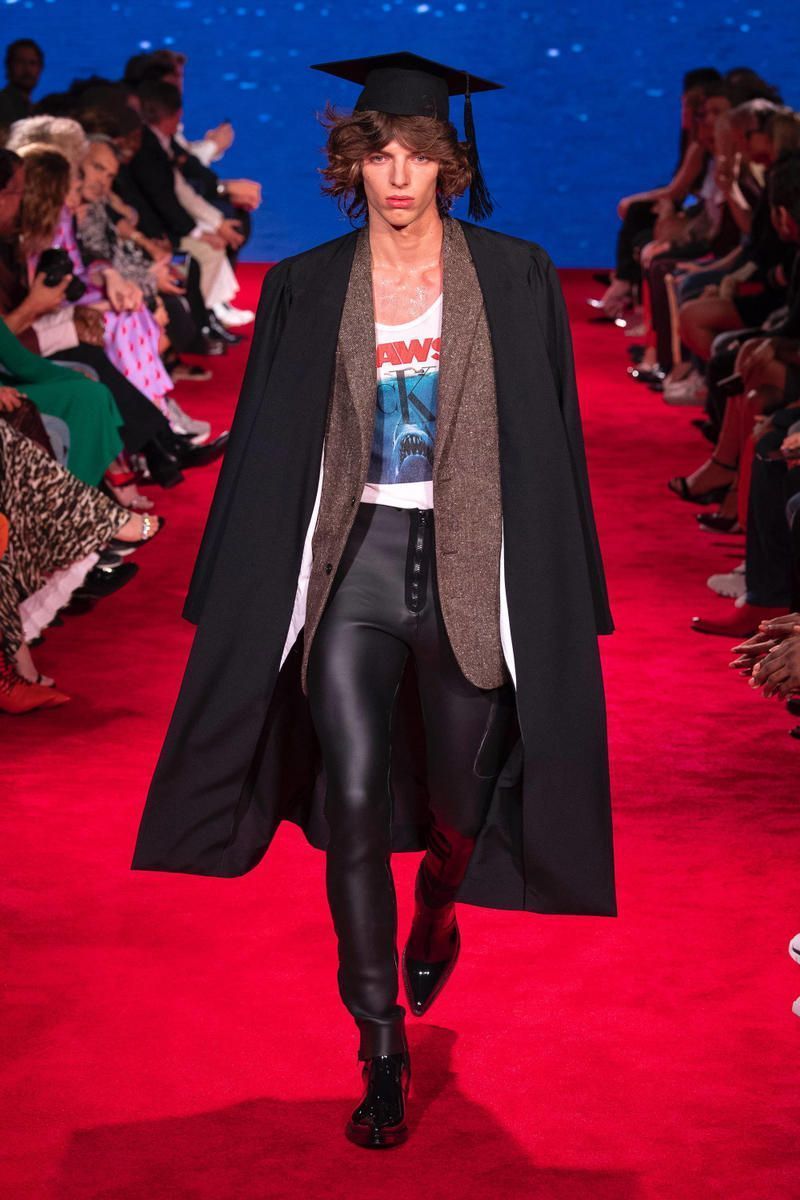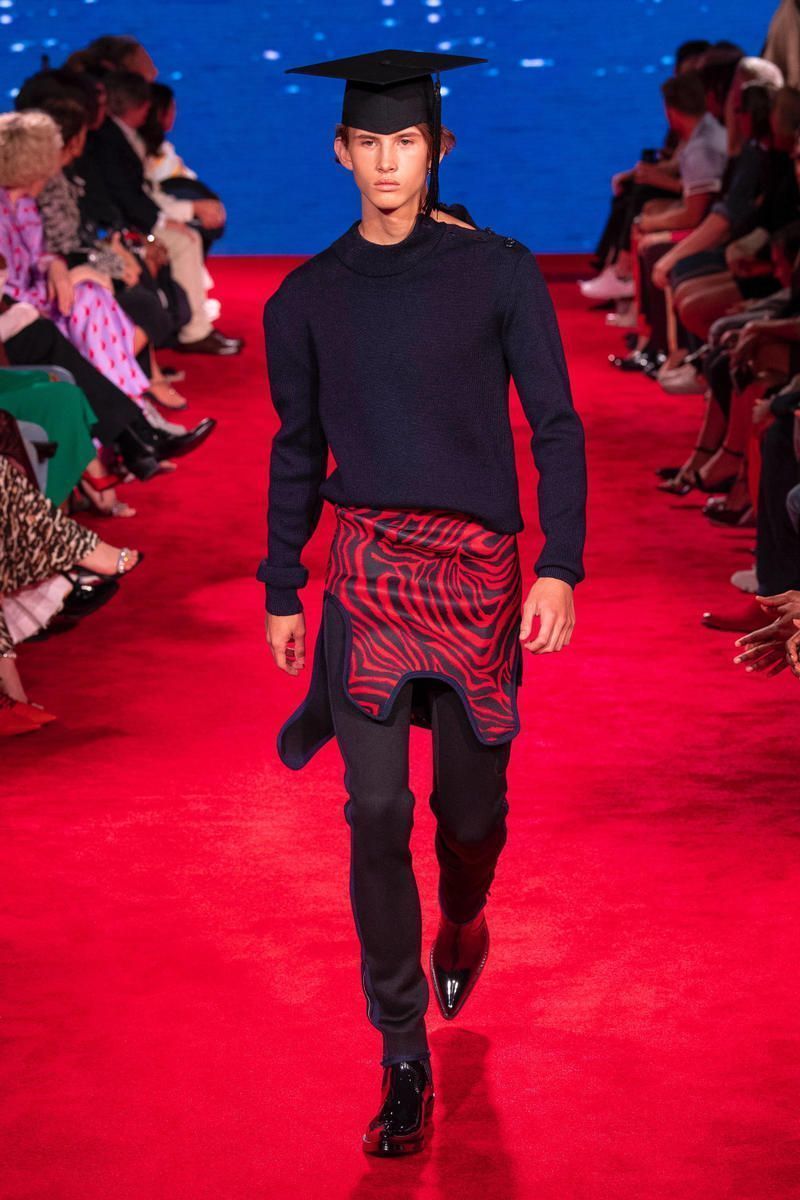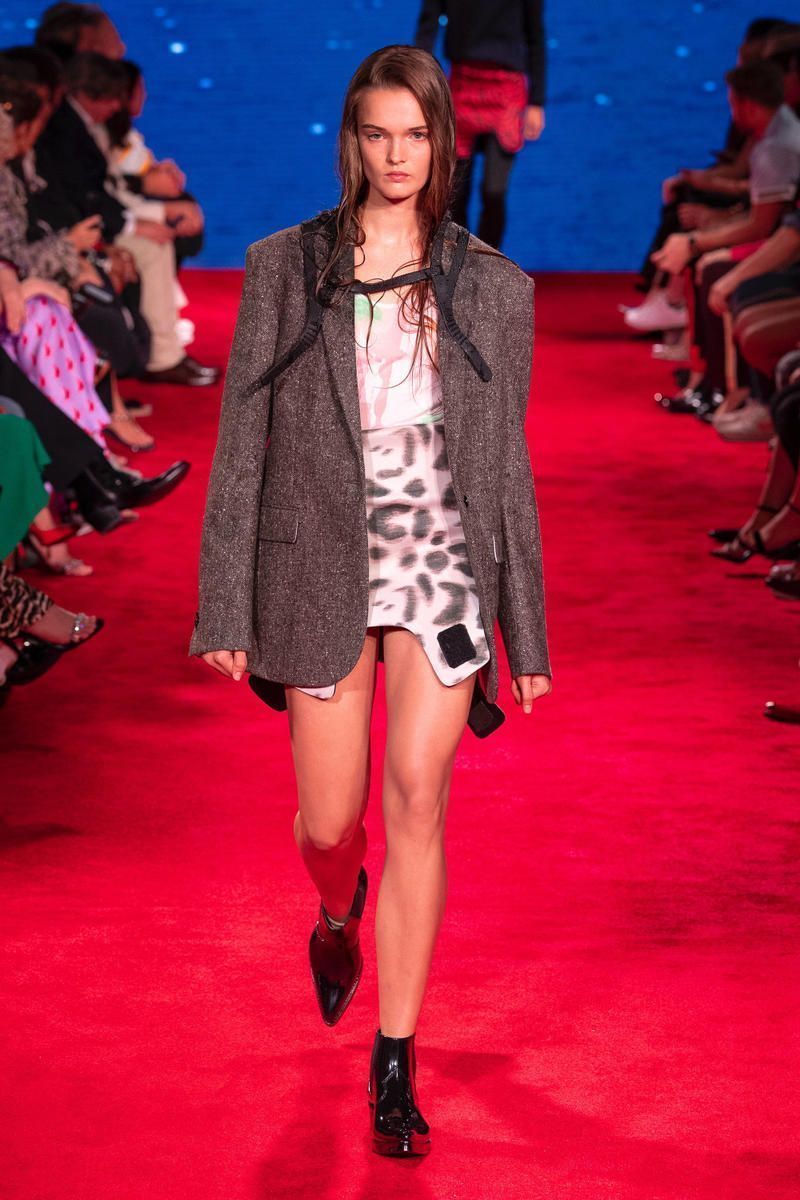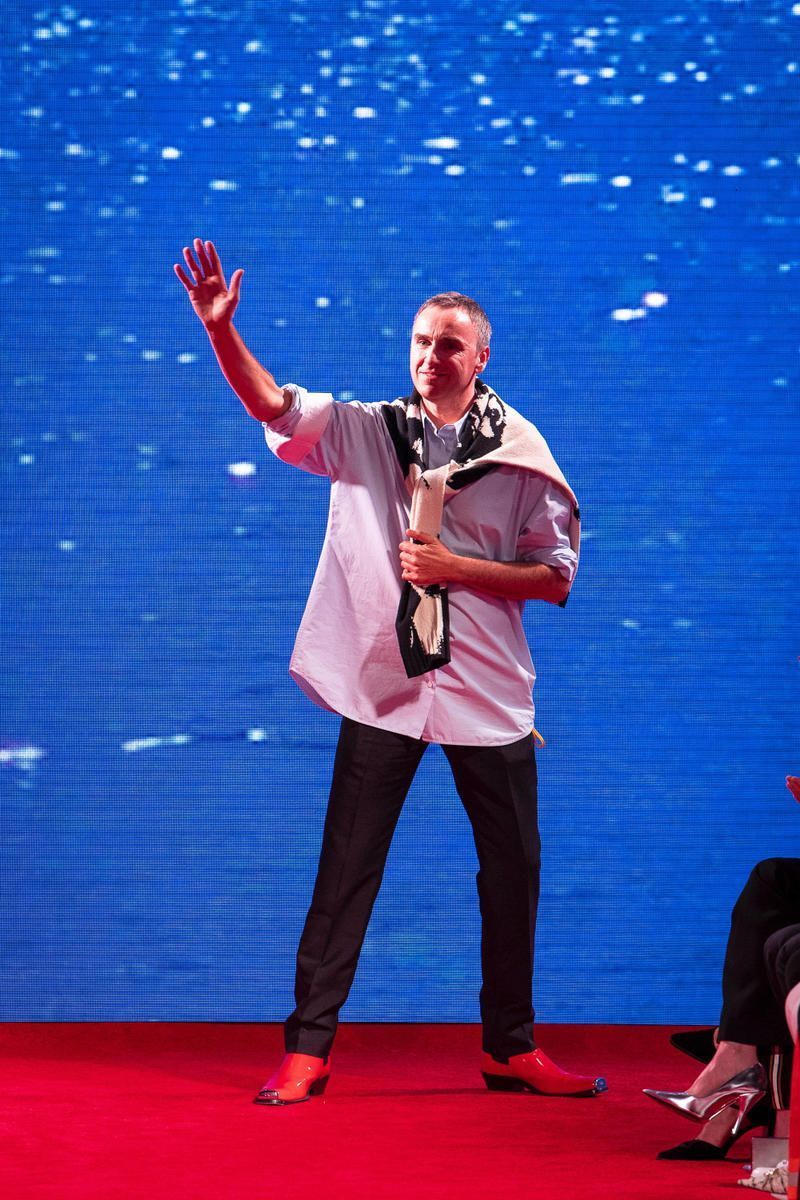 A Simons who as usual does not disappoint, and who continues to consolidate his Americana vision in Calvin Klein 205W39NYC .