READ IN: Español
For this new edition Cara B XTRA is born: a cycle of concerts that wants to demonstrate that in spite of this fateful year live music is today more alive than ever. La Zowi, Ladilla Rusa or Viva Belgrado are some of the artists on the bill.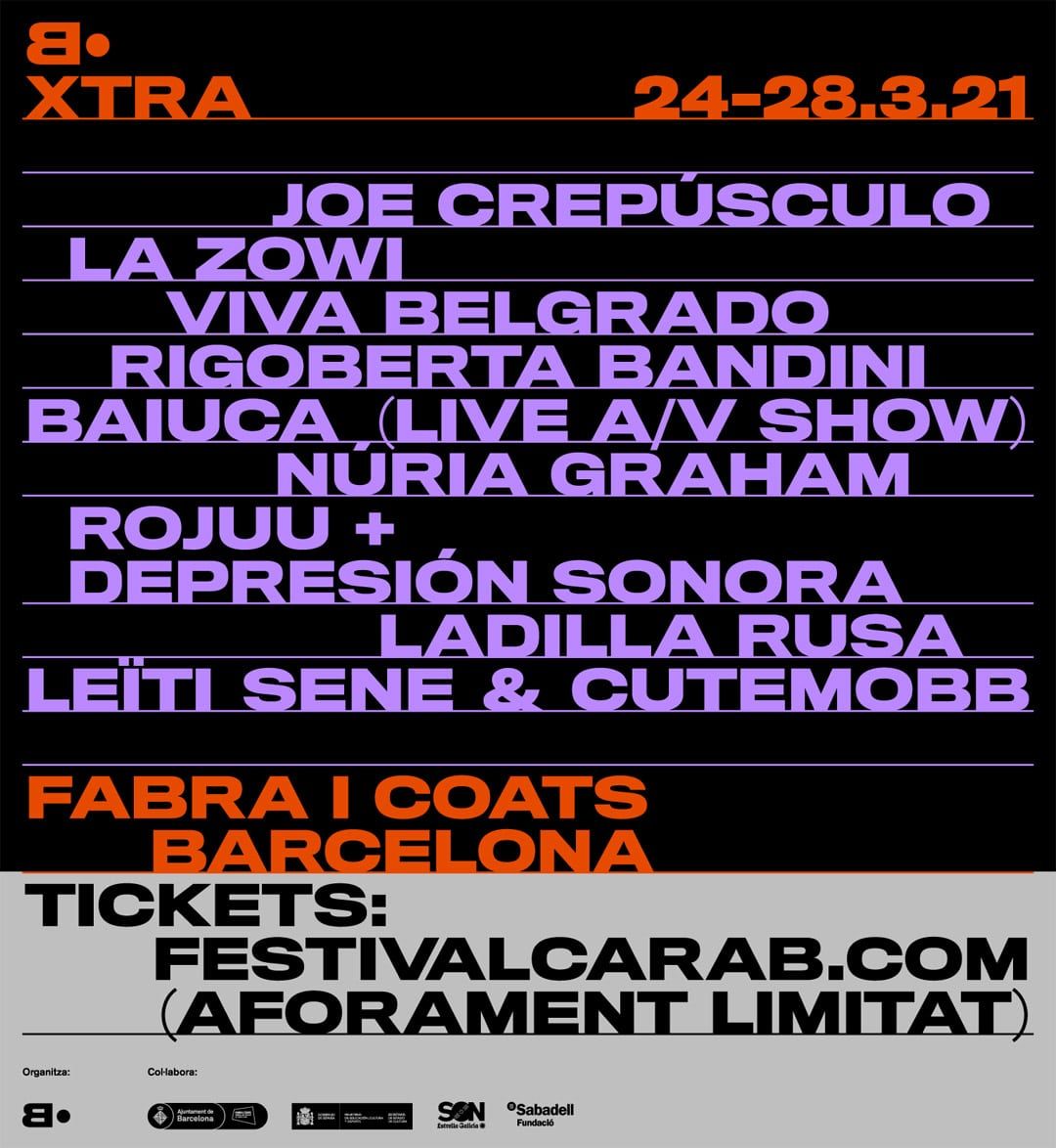 Year after year, Cara B has established itself as the musical event that opens the season in Barcelona. In fact, it was the last festival held before the pandemic broke out in our country and now, with its seventh edition, it will become the first to return to the stage.
In order to surprise its fans and highlight the importance of live music, the Cara B team has created Cara B XTRA. It is a new series of concerts that aims to highlight the different independent music scenes. Therefore, from March 24 to 28 the Fàbrica Fabra i Coats in Barcelona will host performances by Joe Crepúsculo, La Zowi, Viva Belgrado, Rigoberta Bandini, Baiuca, Núria Graham, Rojuu, Depresión Sonora, Ladilla Rusa and Leïti Sene & Cutemobb.
This line up emphasizes the need to reflect on the underground, a genre that stands out for its diversity and the involvement of future generations in its expansion. In addition, it gives rise to a space of freedom in which to discover the most outstanding musical proposals of the year.
If you are thinking of attending the next edition of Cara B XTRA, you can already buy tickets through its website.