READ IN: Español
For Fall 2021, Carhartt WIP has worked with artist Lucas Price, who has created a series of photorealistic oil paintings depicting items from this season's FW21 men's and women's collections.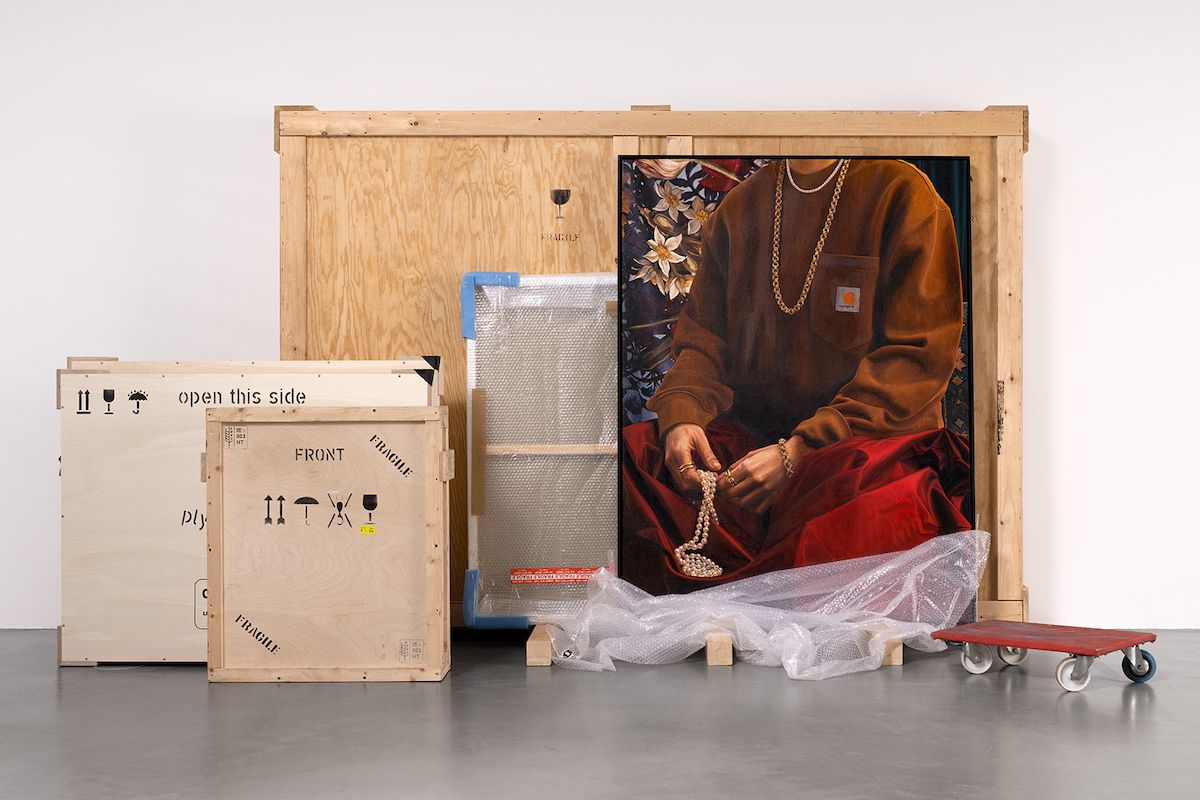 "They are presented as typical Northern Renaissance images but with contemporary surfaces: industrial materials, contemporary tools; industrial materials…", Price says of the works Carhartt WIP has created, which show their ability to unite seemingly disparate worlds in a way that remains cohesive.
The capsule also has a classic feel: fabrics such as washed denim and Dearborn Canvas nod to the brand's foundational elements, but have been applied to contemporary versions.
Price created the works in London and sent them to Berlin to document them. The video series shows the paintings in three different settings: storage, transport and gallery. The industrial and prefabricated elements, typically associated with the handling of art, are functional and serve as a visual counterpoint to the paintings rich in detail and palette.
Lucas Price is an artist living and working in London. He is known for his photorealistic paintings of everyday objects: basketballs, fire extinguishers, badges…, which are often mixed with other abstract textual elements. This collaboration follows on from the spring 2021 campaign, which included a series of collage-based works, also by Price, who works under the pseudonym Clay Arlington.
For more news related to Carhartt WIP, click here.